Trader Joe's Pumpkin Spice Honey Dip Recipe
This Trader Joe's Pumpkin Spice Honey Dip Recipe Is a Fall-Lover's Delight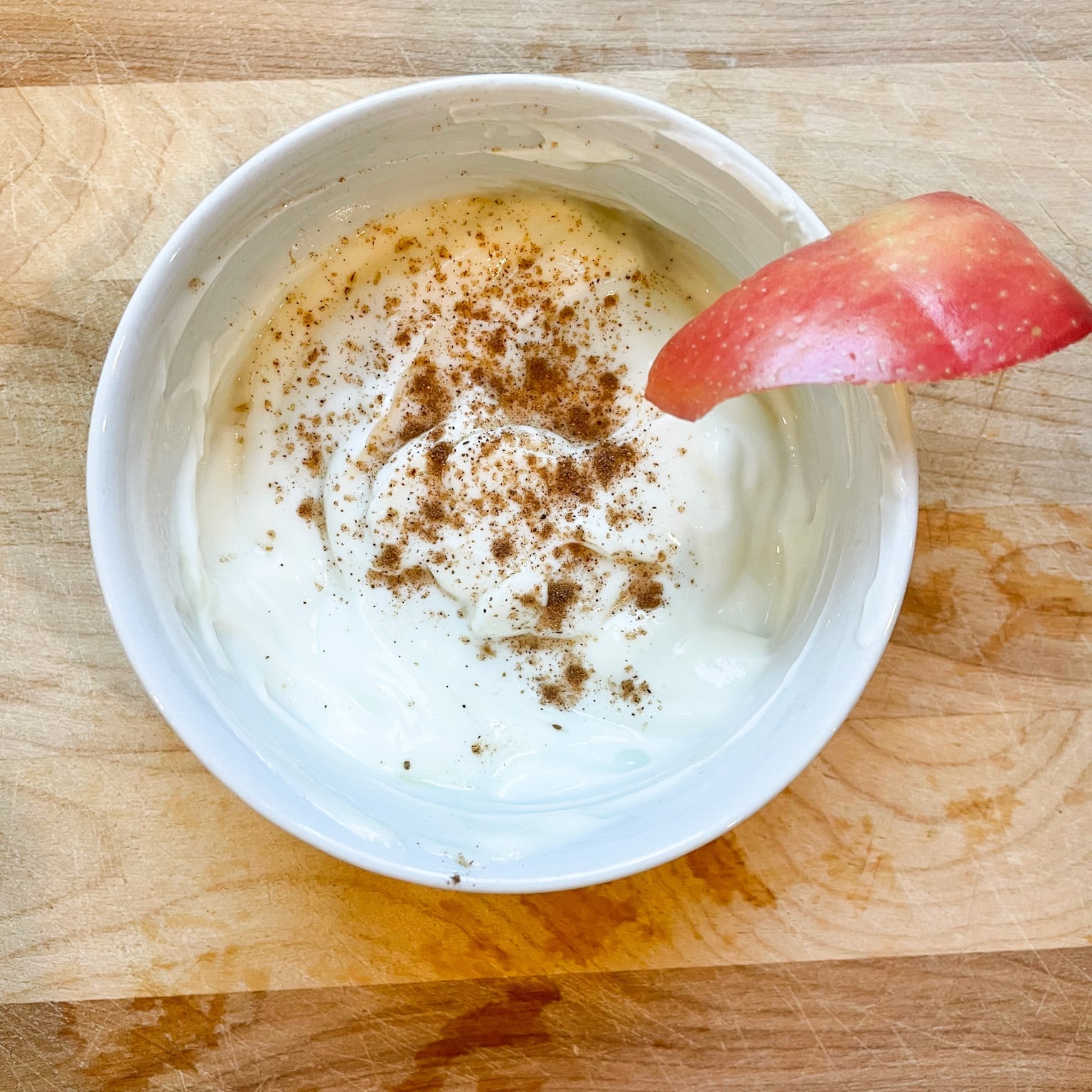 You know fall is in full swing when the storefront of your local Trader Joe's looks like a pumpkin patch and the shelves are lined with every pumpkin, maple, and cinnamon apple-flavored food possible. Seeing all of these fall flavors at once led me to my newest discovery: Trader Joe's homemade pumpkin spice honey dip.
The other day I was scrolling on Trader Joe's website for new pumpkin spice recipes, and I came across a five-minute recipe card for a pumpkin spice honey dip. As someone who lives for autumn-inspired foods, I was immediately sold. It also didn't hurt that the dip only calls for three ingredients: pumpkin spice, honey, and vanilla Greek yogurt.
I paid my neighborhood TJ's a visit and grabbed a carton of yogurt, a few apples, and cinnamon and sugar pita chips for dipping (per the recipe's recommendation). The pairing was absolute fall perfection. The dip was sweet but not overpowering, and had a subtle pumpkin undertone. I also liked how the dip used Greek yogurt and not your typical, unhealthy dip bases like sour cream or mayonnaise.
Bottom line: if you're obsessed with all things pumpkin, then you need to add Trader Joe's pumpkin spice honey dip to your fall snack lineup. I'm so excited to enjoy this throughout the holiday and football season!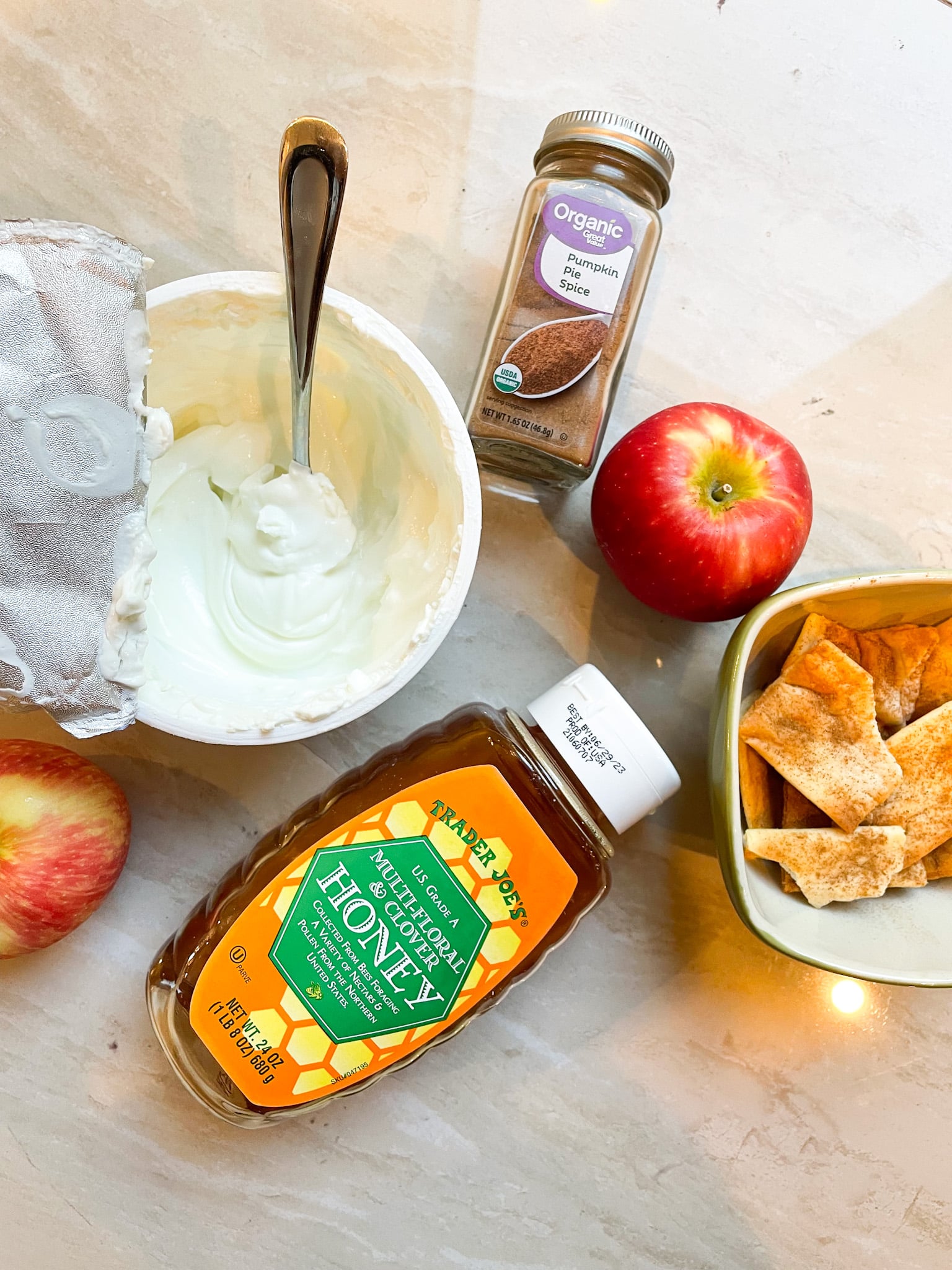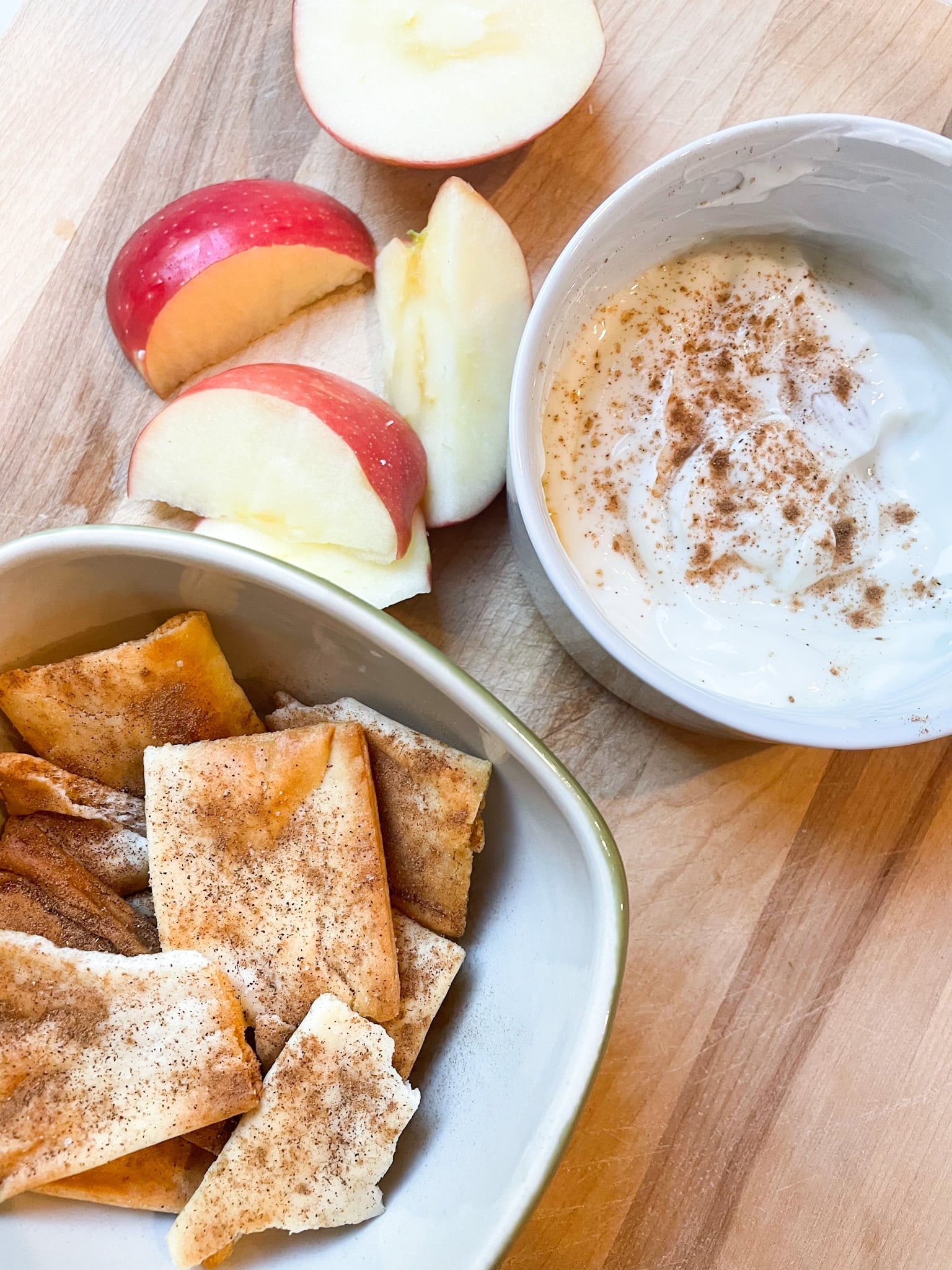 Pumpkin Spice Honey Dip
Trader Joe's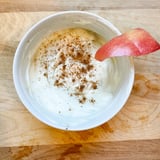 Ingredients
2 cup TJ's Vanilla Greek Yogurt
1/3 cup TJ's Clover Honey
1 tsp. TJ's Pumpkin Pie Spice (seasonal)
Directions
In a medium size bowl (think cereal size), combine all ingredients and stir until fully incorporated.
Serve alongside sliced apples or cinnamon chips for dipping.
Information
Category

Condiments/Sauces

Yield

Serves 6-8

Total Time

4 minutes, 59 seconds