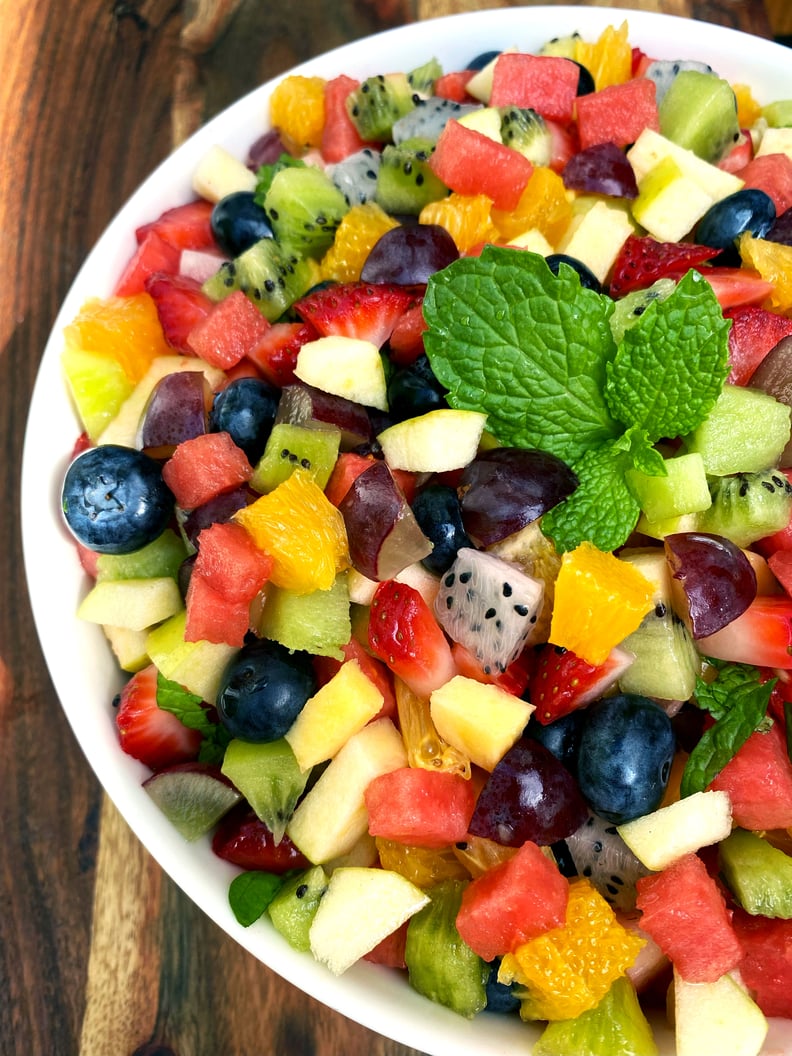 POPSUGAR Photography | Jenny Sugar
POPSUGAR Photography | Jenny Sugar
I know what you're thinking: a recipe for fruit salad, really? Don't you just cut up fruit and put it in a bowl? How complicated can that be? But trust me: this viral TikTok fruit salad recipe is worth talking about.
The fruit salad recipe was first shared by Danielle Brown (known as @HealthyGirlKitchen on social media) as part of her "life-changing salad" recipe series. What makes this fruit salad so magical isn't just the fruits that go in it; Brown also shares a few game-changing secrets that really set it apart. One of those tips is "cutting your fruit really small," she says in the video. The smaller cubes help make the fruit salad much juicier than it would be with larger chunks. Freshly squeezed lime juice and freshly chopped mint further enhance the bright, fresh flavors. "This is going to be your new favorite way to eat fruit," Brown says.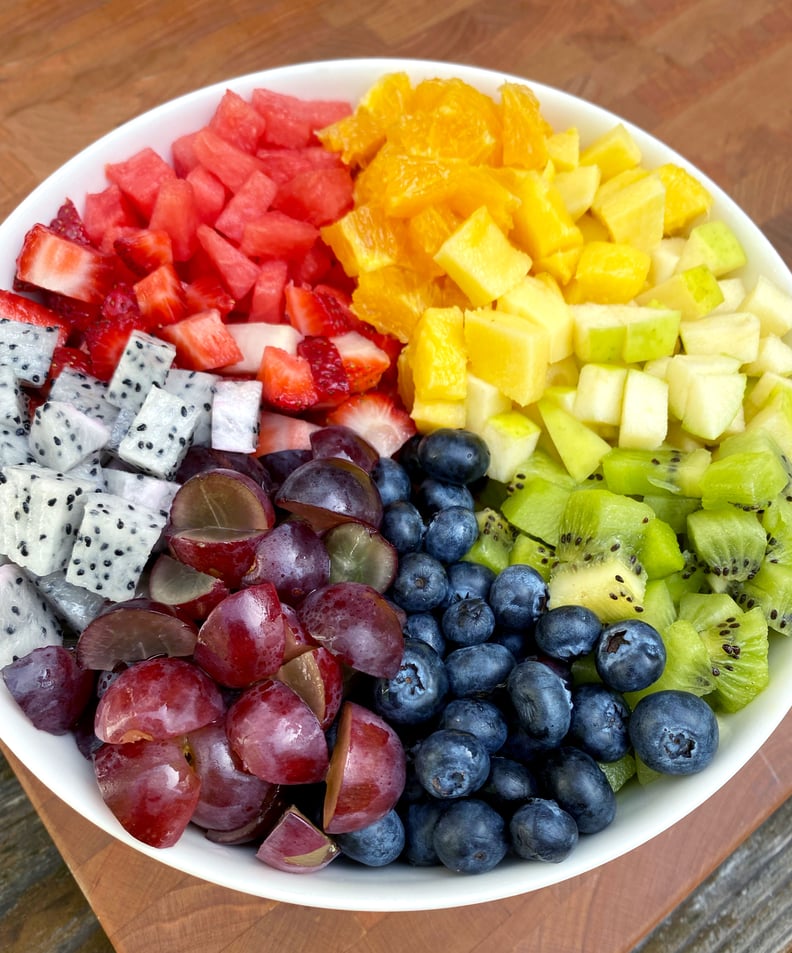 Brown uses strawberries, watermelon, oranges, mango, kiwi, apple, blueberries, grapes, and dragonfruit — arranged in rainbow order. But those are suggestions, not requirements. "Use whatever fruit is accessible to you, your fave fruit, or what's most cost effective for you!" the caption says. Other mouthwatering fruit options include cantaloupe, honeydew melon, bananas, raspberries, blackberries, peaches, pears, pineapple, cherries — literally any fruit works. You can also skip the mint (but in my opinion, it's what makes this recipe so amazing).
This fruit salad tastes delicious right away (especially on a hot day), but I found it to be even better after a day in the fridge — the juices of all the cut-up fruits mingle together, making it even more flavorful. Enjoy this fruit salad as a snack, topped on oatmeal or yogurt, or mixed into a green salad to give it a fruity twist. I added a few spoonfuls to peanut-butter toast, and it was so damn good.
Perhaps the best part about this recipe is that you can change up the fruits to get a different-tasting result every time. The possibilities are endless.