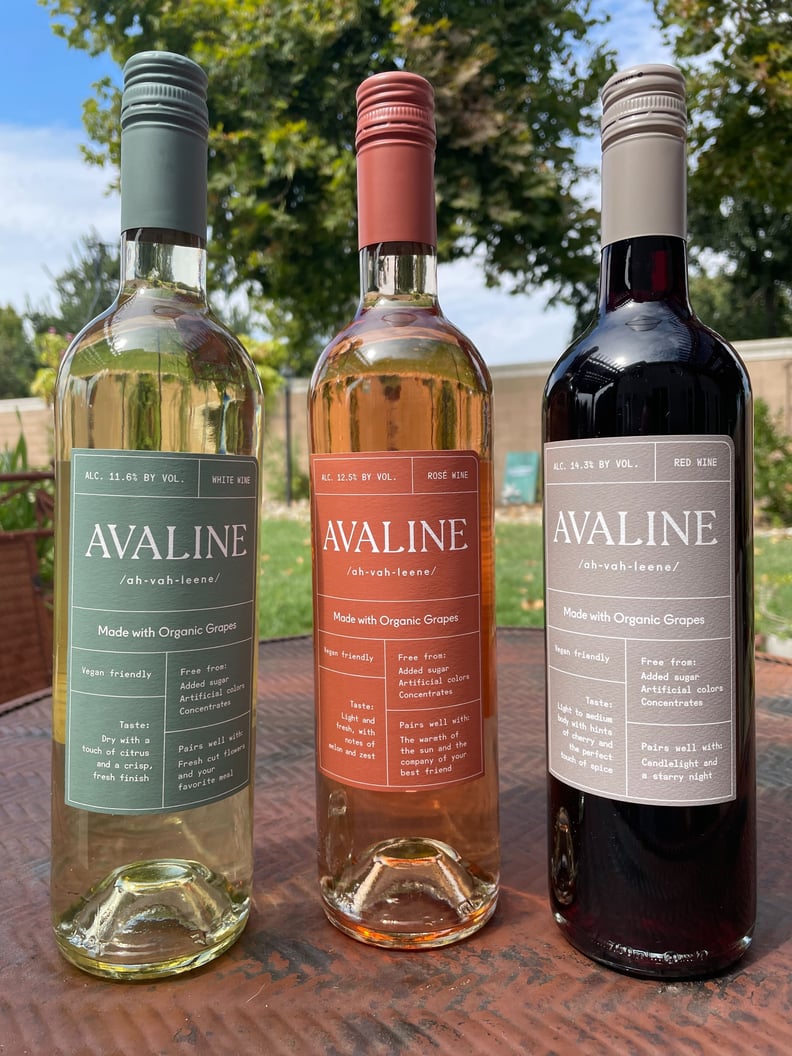 POPSUGAR Photography | Alida Araica
As POPSUGAR editors, we independently select and write about stuff we love and think you'll like too. If you buy a product we have recommended, we may receive affiliate commission, which in turn supports our work.
At the start of the pandemic, I got really into making charcuterie boards — and of course, searching for wines to pair them with. I've tried many different wines over the past two years, and when I heard about actress Cameron Diaz and entrepreneur Katherine Power's foray into the wine business, I was immediately intrigued.

Diaz and Power's wine brand, Avaline, has a variety of wines to choose from — red, white, rosé, sparkling — and they're vegan-friendly, made from organic grapes, and free from unnecessary additives and added sugar. The Avaline website also says their wine is transparently-produced, so you know exactly what's in your glass — something I appreciated after checking my other wine bottles (spoiler: other wines I had at home did not have ingredients lists or disclose nutrition facts). Before learning about Avaline, I assumed that wine was just fermented grape juice, but it turns out that wine isn't inherently clean. There can be a lot of undisclosed colors, concentrates, and other extras you wouldn't expect.

Avaline was my introduction to clean wine and the brand's commitment to transparency resonated with me, so I knew I had to give it a try when I was given the chance. Keep reading for a review of Avaline's trio bundle of white, red, and rosé — also known as The Essentials ($72).
Avaline White Wine
My everyday wine (to complement dinner, charcuterie boards, and my latest Netflix binge) tends to be a white wine. And when it comes to whites, I like mine crisp and dry — so I was definitely pleased when I took my first sip of Avaline White Wine ($24). It's light and fresh, with citrus notes that linger. The blend of Spanish grapes was flavorful and perfect for easy drinking, which made it a big hit at a recent family gathering.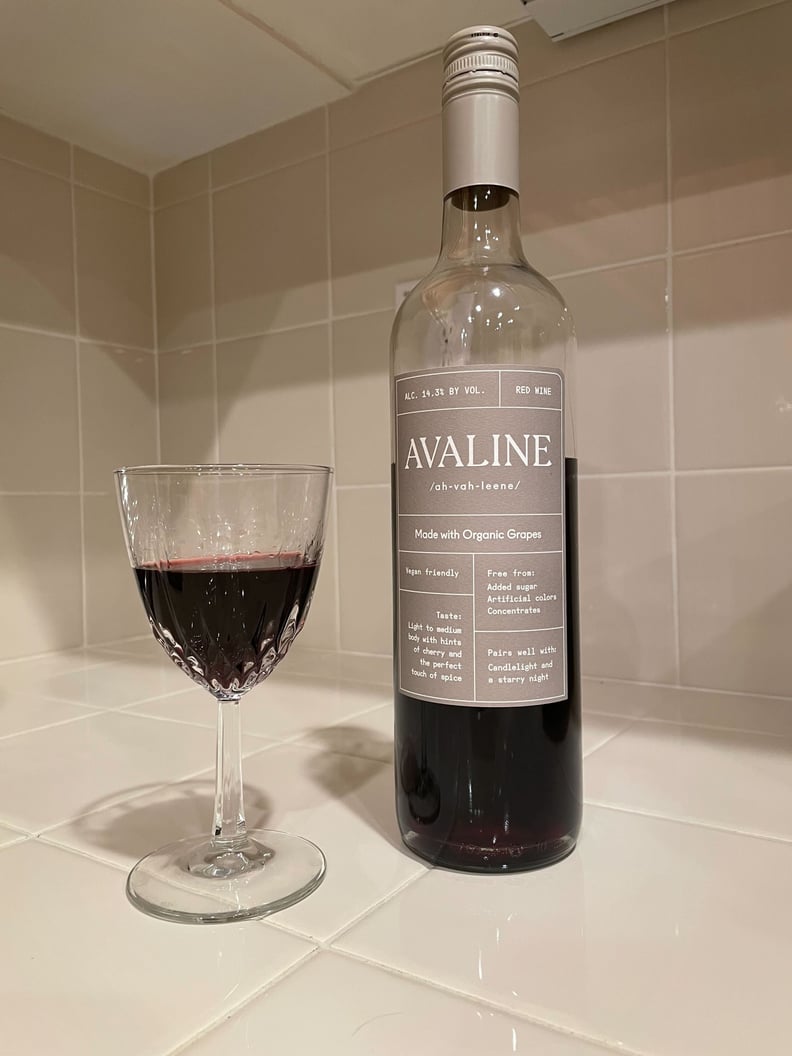 Avaline Red Wine
Full disclosure: I rarely reach for a bottle of red (which may be no surprise after my review of the white). But here's the kicker — I really enjoyed Avaline's Red Wine ($24). With hints of cherry and spice, this red managed to be a happy medium between light and rich, and surprisingly smooth. I described this wine as "delicious" and "way too easy to drink" when telling my friend about it, so it's safe to say I've finally found my go-to red.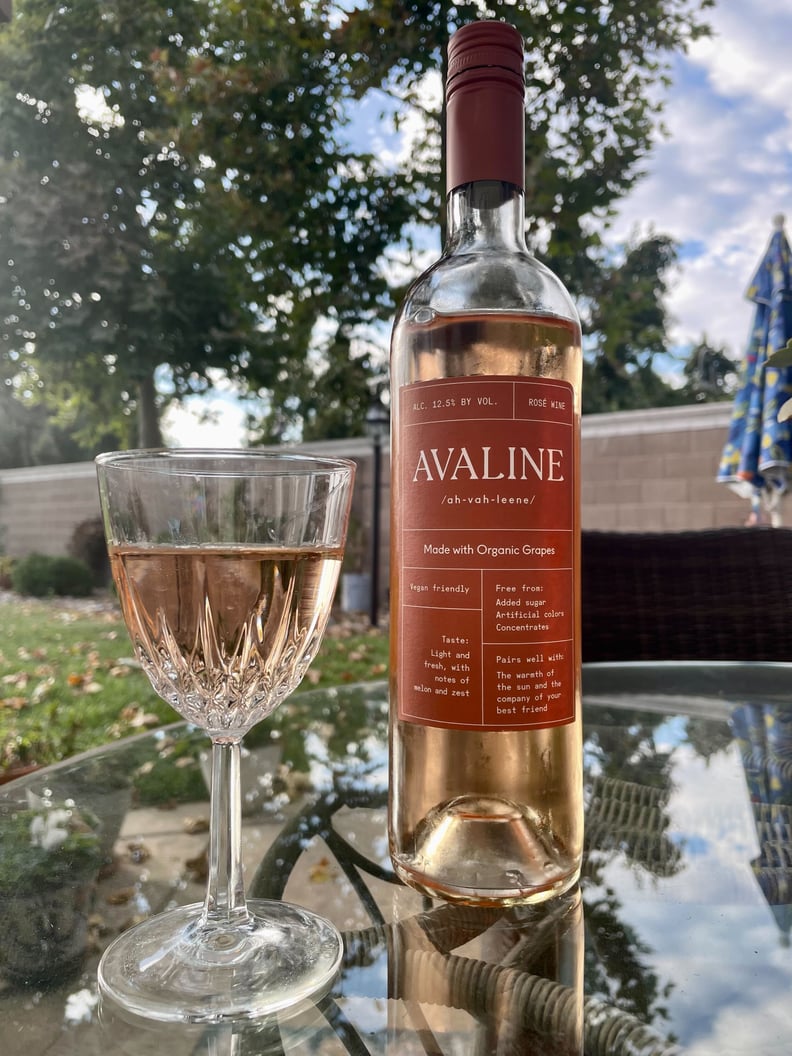 Avaline Rosé Wine
The best thing on a warm day is definitely a bottle of chilled rosé. So Avaline's Rosé Wine ($24) definitely fit the bill when temperatures peaked at the end of summer. The French rosé has notes of melon and zest, making it light, refreshing, and a bit acidic. I thought it was a pretty balanced rosé — not particularly sweet or bitter — and was able to enjoy a glass of it on its own (sans charcuterie board or a meal). Rosé season may be coming to a close where I am, but I can see myself drinking this particular rosé year round.