Best Sheets
I Tried 3 Luxury Sheet Brands, and Here's What I Discovered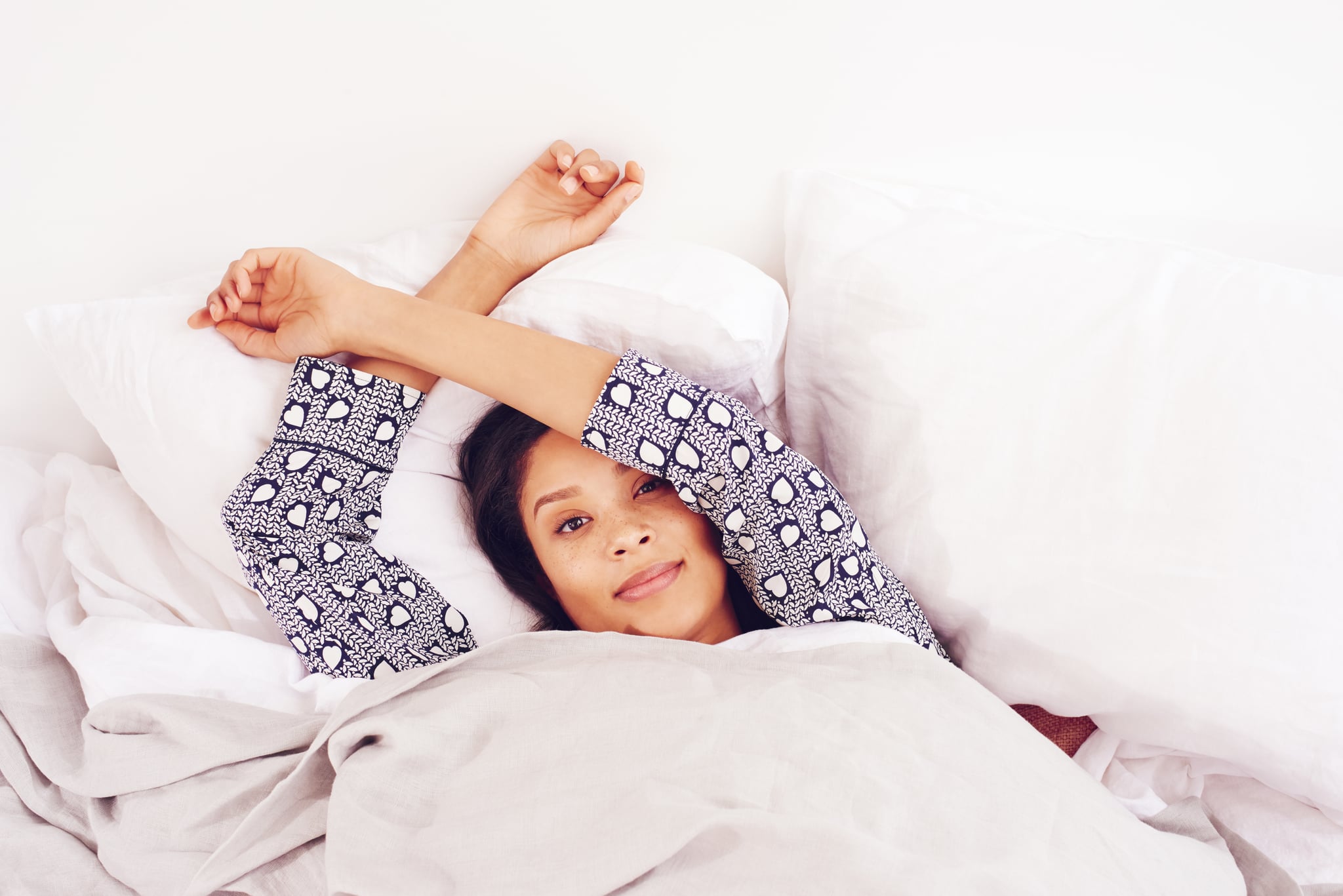 Being exposed to luxury sheets is sort of like being introduced to fine wine — once you have a taste of the good stuff, it's really hard to go back to Two Buck Chuck. But unlike a pricey bottle of wine, quality sheets are the type of splurge that keeps on giving. Still, how do you know when you're buying a quality set? Since sheets with a low thread count but high-quality fiber can actually be better than sheets with a high thread count and low-quality fiber, you can't rely on what the packaging says. After being sent three different sets of luxury sheets from brands that pride themselves on competitive pricing, I decided to put them to the test. Would I really be able to tell the difference between these high-end sheets and the sets I purchased at discount stores like HomeGoods? Here's what I discovered.
Brooklinen
Brooklinen was started by a couple of people obsessed with the quest of finding ridiculously comfortable sheets that didn't cost a fortune. Sound familiar? They decided to launch an online company selling sheets made from the best factories around the world but figured out how to sell them at much lower prices. The answer: cutting out business costs like wholesaling, storefronts, and designer licensing fees that don't affect the quality of the product.
Verdict: A totally solid purchase and the lowest price point of the three. While its classic set made from cotton percale is pretty darn soft, you won't regret spending a bit more to upgrade to its cotton sateen set. After a few washes, it was clear I wouldn't be going back to my HomeGoods set.
Cost: Prices range from $99-$129 for a set (one flat sheet plus one fitted sheet plus two pillowcases)
Parachute
The idea for Parachute began when founder Ariel Kaye experienced nirvana in the form of crazy-soft sheets she slept in while vacationing in Italy. When she couldn't find the quality equivalent in the States at a price she could afford, she decided to launch an online company to sell sheets made with percale and sateen cotton sheets spun in one of Tuscany's world-renowned mills. If you prefer the silkiness of sateen to the cool, crisp character of percale, you won't have to pay a cent more.
Verdict: The second you slip into a bed made with these sheets, you'll be able to feel the difference. After letting my sister crash at my place, I received a text from her the next morning asking where she could buy a set!
Cost: Prices start at $109 for a set (one fitted sheet plus two pillowcases; top sheet sold separately)
Thomas Lee
Started by two home textiles experts, Thomas Lee also offers luxury quality at competitive pricing by skipping the high markup of traditional retailers. The brand's linens are made from single-ply yarn that is ring spun, yielding a soft and breathable bed linen. While the priciest of the three options, you won't have to pay for shipping when you spend $150 or more and can apply a 15 percent discount code (TL15) at checkout.
Verdict: If you tend to overheat at night, go for a set of PerfectCale luxury percale cotton bed sheets to find the perfect balance of cool and cozy.
Cost: Prices start at $217 for a set (one fitted sheet plus one flat sheet plus two pillowcases) — temporarily out of stock