How to Clean a Couch
This Is the Best Way to DIY Clean a Couch (Because You Definitely Should)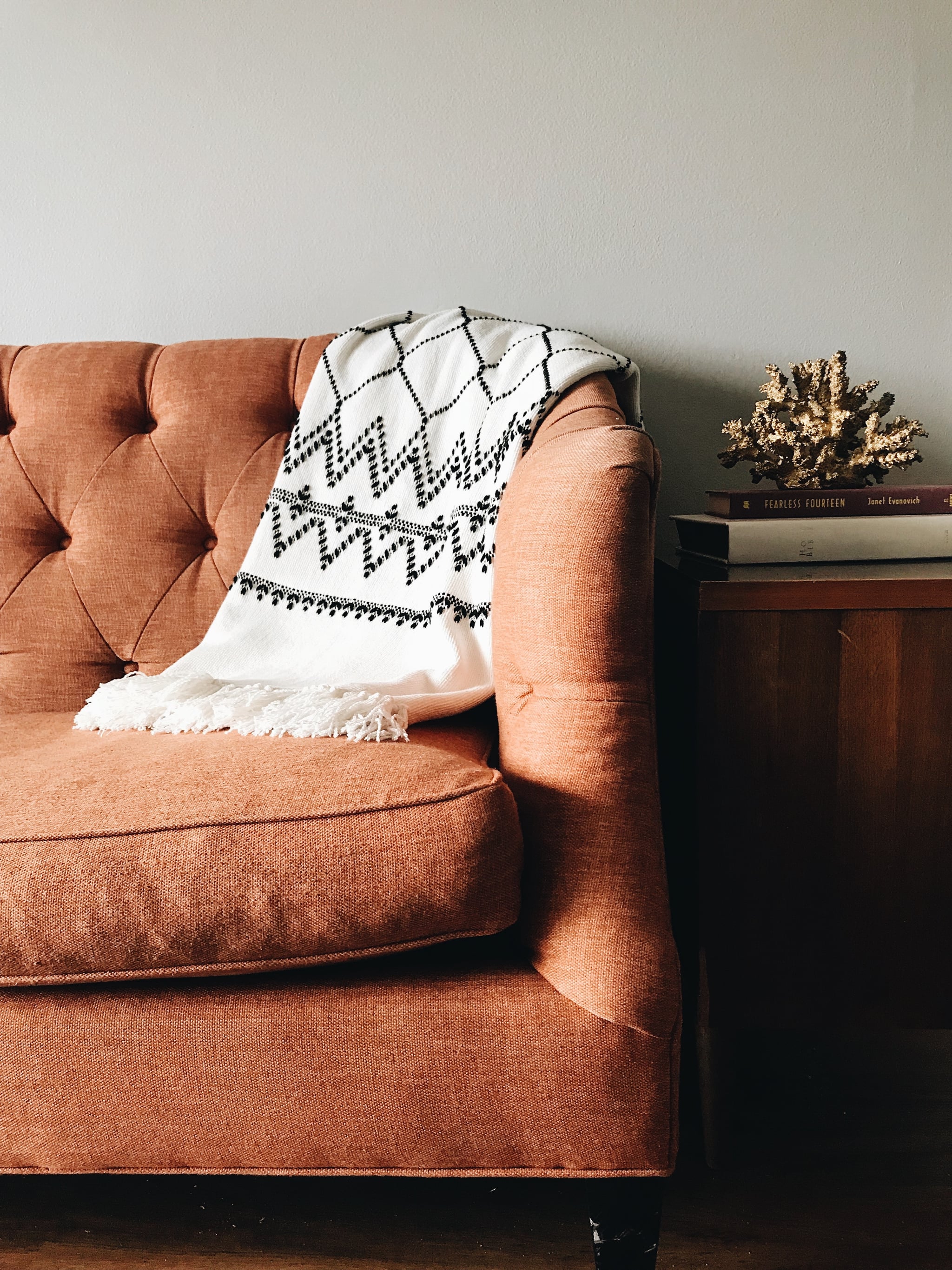 When it comes to household cleaning — whether you have an apartment or a house — there are certain items that tend to get overlooked. While cleaning things like floors, windows, and countertops seems obvious, other items we use every day can fly under the radar . . . at least until an obvious stain appears. And one of these items that probably doesn't get enough attention on chore day is your couch. While professional cleaning is always an option depending on the grubbiness of your couch, DIY cleaning is great in a pinch or as part of your regular cleaning routine. But if you're not sure where to start, keep reading for simple (but thorough) tips.
1. Read Your Couch's Label
Before you do anything, it's important that you take a minute to locate the label on your couch. Unless your couch is particularly old, the label should have one of four letter codes on it: W (water safe), WS (a combination of dry cleaning and water), X (no water, only use a vacuum), and S (dry clean only). If your couch has a W on the label, it's safe to clean by yourself.
2. Vacuum Your Couch
If possible, take all of your couch cushions off your couch, and vacuum everything. Make sure to pay attention to cracks, nooks, and crannies where crumbs and other messes might be hiding, and vacuum each cushion as well. You can use a brush attachment if your couch is covered in pet hair and a stiff brush for any really grimy areas that your vacuum isn't strong enough to clean. If you have removable covers, check the labels on your couch cushion covers and, if they say it's safe to do so, you can throw them in the washing machine.
3. Deep Clean With Baking Soda
Baking soda is safe for most fabrics, but you can test it before attempting to clean your entire couch if you're unsure. When you know it won't leave a stain, sprinkle your whole couch with baking soda, and let it sit for up to 30 minutes. This will help to remove most of the grime, as well as removing unwanted, lingering odors from your couch.
4. Clean Tough Stains
For bigger, tougher stains that the baking soda didn't completely remove, use a homemade cleaning solution, and blot with a clean cloth. For fabric upholstery, combine 3/4 cup of warm water, 1/4 cup of vinegar, and one tablespoon of dish soap in a spray bottle. For couches made of synthetic materials, combine one cup of warm water, 1/2 cup of vinegar, and 1/2 tablespoon of dish soap in a spray bottle. Be sure to blot them with clean water after applying the cleaning solution, then dry them with a towel before reassembling and using your couch again!