Tarek El Moussa Design Trends
Flip or Flop's Tarek El Moussa Breaks Down the Hottest Kitchen Trends Right Now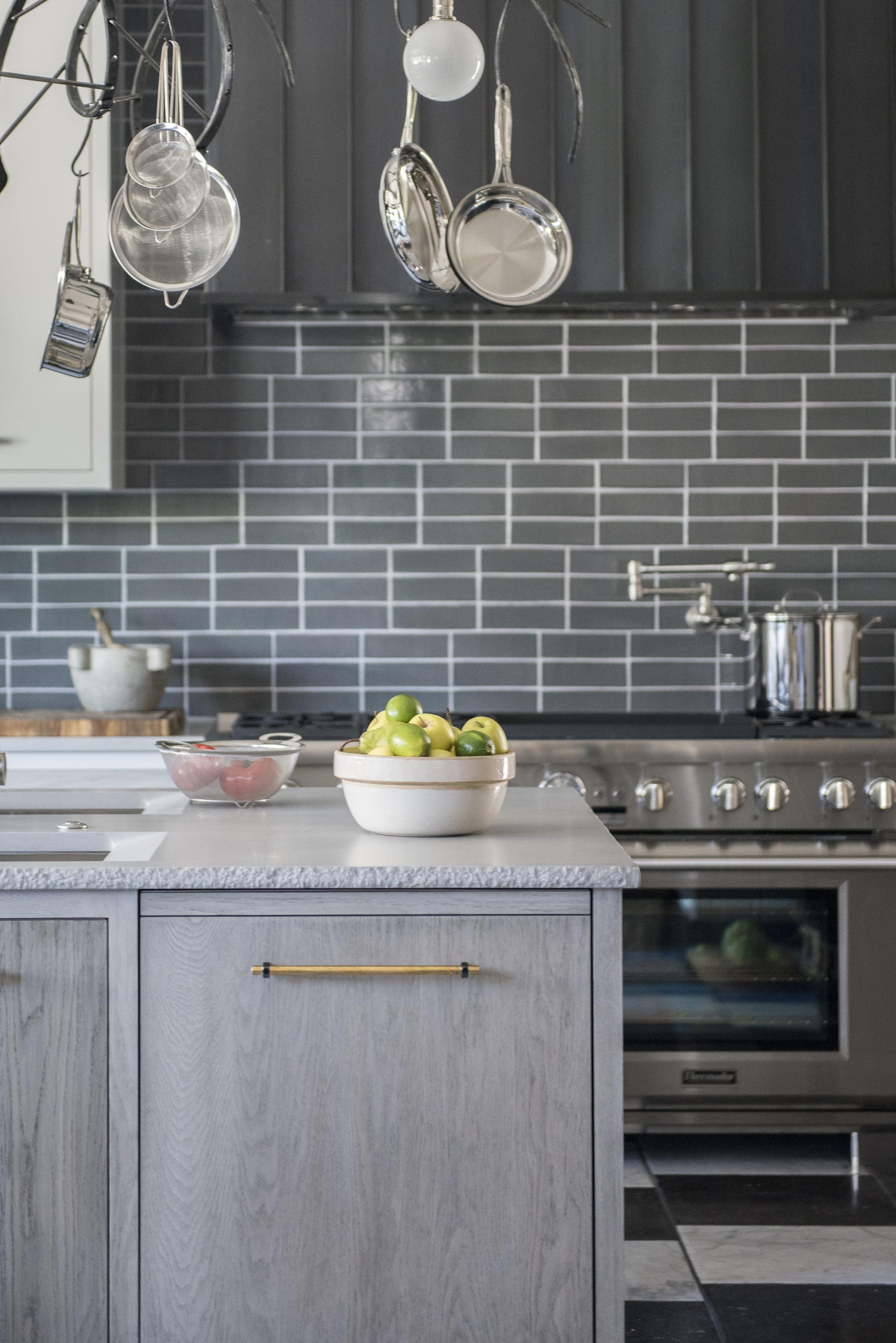 Image Source: POPSUGAR Photography / Julia Sperling
Tarek and Christina El Moussa of HGTV's Flip or Flop have made an art out of transforming once-ramshackle homes into exactly what today's buyers are looking for, and one of the most important spaces to home shoppers is the kitchen. So when we recently had a chance to chat one-on-one with Tarek, we had to ask him about the hottest design trends he's seeing in the kitchen right now.
Tarek explained that the predominant style is transitional. "I think a lot of times people aren't going modern, but they're going transitional, which is a modern look, like modern colors, with a traditional feel and real stones." He said white is still the go-to kitchen color and quartz countertops continue to be highly desirable. And while Tarek admitted that white subway tile with dark grout isn't going anywhere, he said, "Right now, I'm leaning more towards getting away from the subway tile. I'm trying to add a little bit more pop into things, and I think buyers are really liking that right now. I think buyers are really into design."
So what does that design look like? In terms of colors, it means experimenting more with gray. Tarek continued, "We're seeing a lot more gray colored cabinets, which is really cool, like stained gray." In terms of backsplash, he said, "You're seeing a lot of clay tiles with patterns and things like that where it has a matte finish with a design in it. You're also seeing glass tiles." He added, "By doing simple things like a backsplash, since there's not much square footage, you can get nice material and really get a good bang for your buck." As for his personal favorite right now? Tarek didn't hesitate in saying it's "the clay tiles with that stone finish, where it's matte colored and it's black and white, which is really, really cool."
Tarek and Christina might not be romantically compatible anymore, but their design sense continues to be in sync. Christina shared her love of the same tile style in the Spring. Perhaps this is why Flip or Flop's ratings have never been better!