The White House Family Dining Room Makeover
The 1 Major Way Michelle Obama Changed the White House's Design Style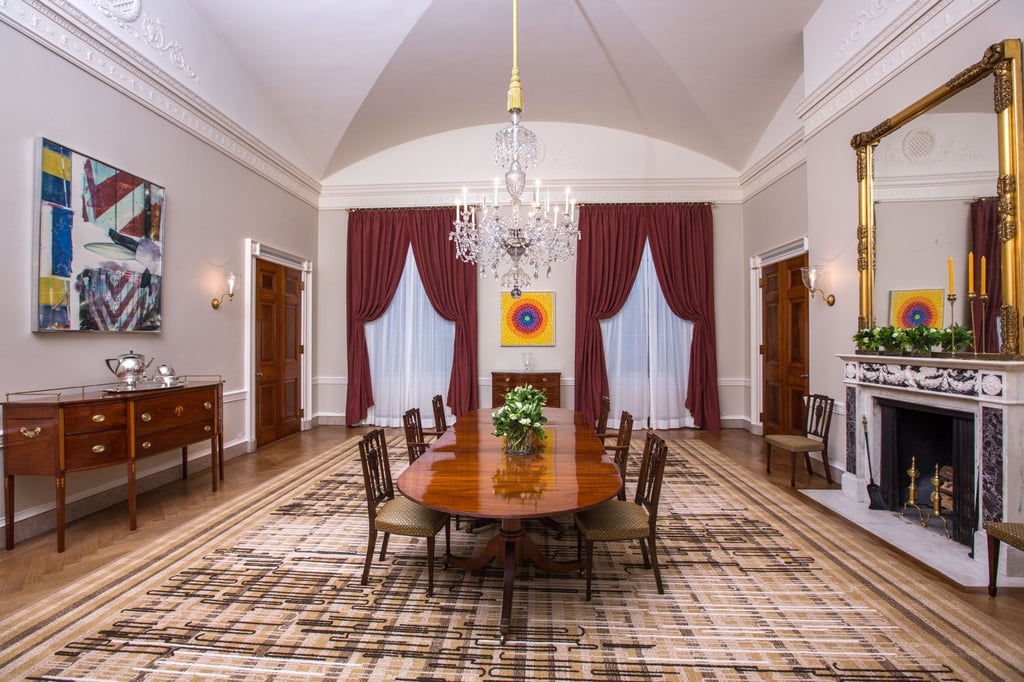 Michelle Obama's revamp of the White House's Old Family Dining Room from outdated traditional to cool contemporary left many impressed with the former first lady's personal interior style. The Obama family has since moved on from 1600 Pennsylvania Avenue and into a gorgeous $5.2 million mansion in DC. We, however, are still trying to get past our awe at her ability to create such a dramatic transformation without changing any major furniture pieces — she didn't even reupholster the chairs!
The Old Family Dining Room makeover proves you can make a huge design impact without making major or expensive changes.
Below, we break down the five steps to achieving a White House-level makeover in your own home.

Paint the Walls

Buttercup yellow walls — a color scheme hangover from the Kennedy administration — were inescapable proof of the room's tired design. Fortunately, it just took a few coats of budget-friendly gray paint to bring the room into the 21st century.

Get a New Area Rug

The First Lady continued the contemporary look on the dining room floor by changing out the blue and white traditional area rug for a neutral-hued, abstract design.

Change the Drapes

For a much-needed pop of warmth amid the room's clean and cool color scheme, streamlined burgundy drapes replaced the old (and overly ornamented) yellow ones.

Swap in New Art

Art is perhaps the most outstanding change in the Old Family Dining Room. In lieu of the traditional oil paintings and portraits that hung in the space, Michelle displayed a thoughtful selection of modern works in a color scheme that highlights the contemporary color palette. True, her pieces are pricey, but you can find affordable art online.

Recontextualize the Old Furniture

Instead of buying new furniture, see how the old furniture looks within the updated space! Within the context of the revamped Old Family Dining Room, the original antique furniture pieces — like the buffet, dining room table, and crystal chandelier — feel sophisticated and eclectic rather than boring and tired.