Bear Elite Hybrid Mattress Review
The Bear Elite Hybrid Mattress Keeps Me Cool, Comfortable, and Cushioned
As POPSUGAR editors, we independently select and write about stuff we love and think you'll like too. If you buy a product we have recommended, we may receive affiliate commission, which in turn supports our work.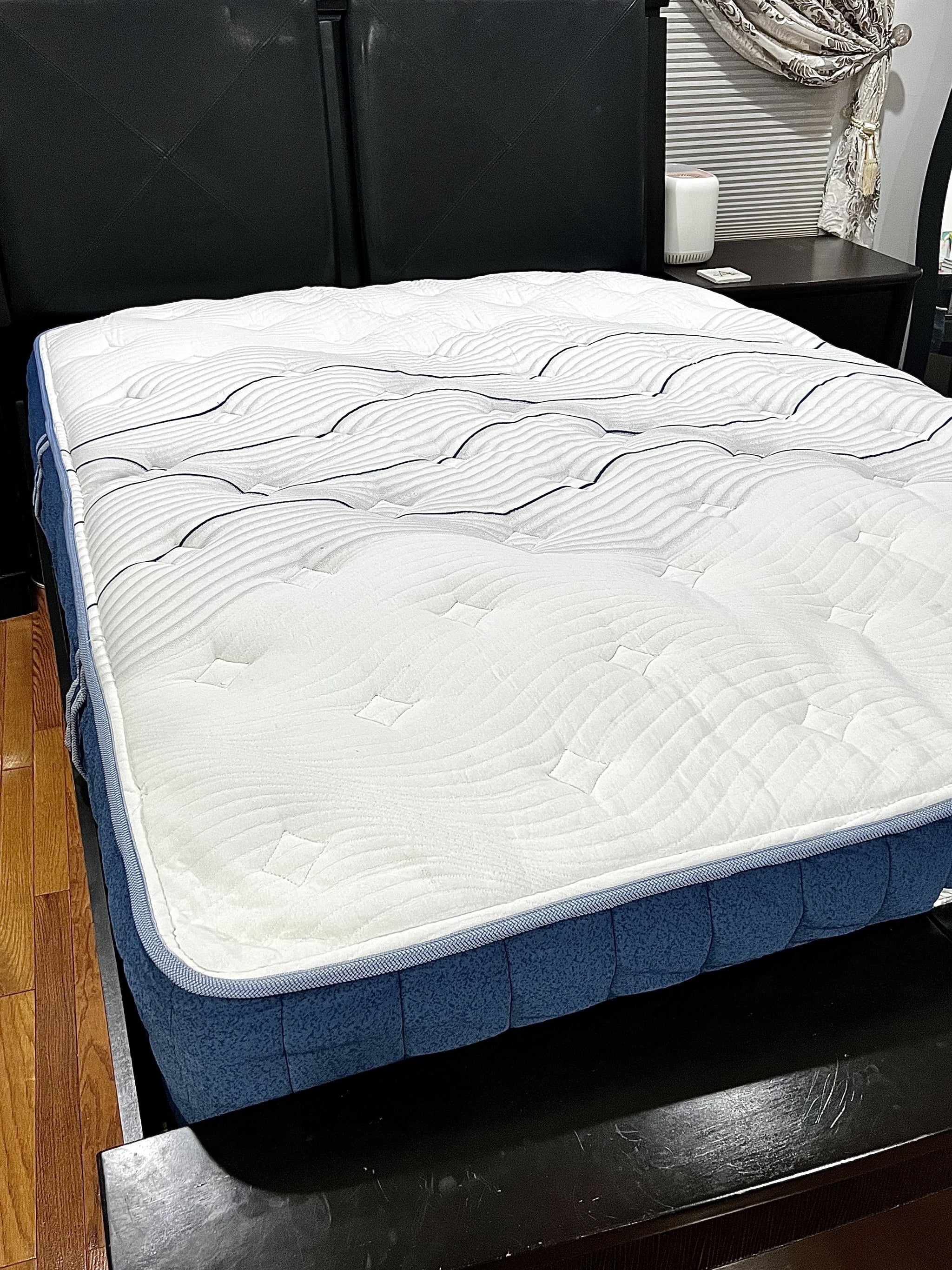 It's extremely important for me to get plenty of good quality sleep every night. It's something I can't compromise on, and that means making sure it's uninterrupted, comfortable, and long lasting. Whether it's brewing a cup of calming tea, putting on a pair of cozy PJs, or setting up my sleep environment with a humidifier, I make sure my sleep routine is packed with everything I need to sleep blissfully. But at the heart of a good night's rest is making sure you have a supportive pillow and comfortable mattress fit for your needs.
I got the chance to try out the Bear Elite Hybrid Mattress ($1,478, originally $2,111), which promises to provide a cooling, comfortable feel all night long. The brand also states that it's great for those who want something that's both cushioning and plush as well as supportive and firm. It's supposed to help alleviate back and shoulder pain, too. As someone who's looking for all three, I had to put the Elite Hybrid mattress to the test.
What I Like About the Bear Elite Hybrid Mattress
I prefer a firmer mattress that helps prevent back pain and accommodates my spine, so I decided to get the firm comfort level of the Bear Elite Hybrid Mattress in a size queen. It has a plush feel at first, but when I laid down, I felt my back instantly realign and feel supported. As I moved around and turned to my side, I felt as though the layers were contouring and shaping to my body. This mattress has a transition foam layer that lets you move around and feel supported. Right underneath that layer, there's a foundational layer of individually encased pocketed coils that provide balanced support, with gauged coils in the center for lumbar support, plus reinforced edge coils that prevent the mattress from sagging at the sides. The Bear Elite Hybrid Mattress has a bouncy feel that's both plush and supportive; it's like sleeping on a body-hugging cloud that provides a firm foundation alleviating your spine, shoulders, and joints.
I like to keep my room pretty warm so I can get up and feel comfortable in the morning, but I hate feeling hot during the middle of the night. This mattress keeps me cool and sweat-free no matter how much I bundle up or hike up the heat. The Elite Hybrid mattress has a soft, hand-quilted cushion top cover that combines a PCM Fabric and Celliant fiber to deliver all-night cooling. Plus, the second layer consists of a copper-infused memory foam, which is antimicrobial and absorbs the heat from my body, keeping me feeling cool, comfortable, and refreshed.
What's Worth Noting About the Bear Elite Hybrid Mattress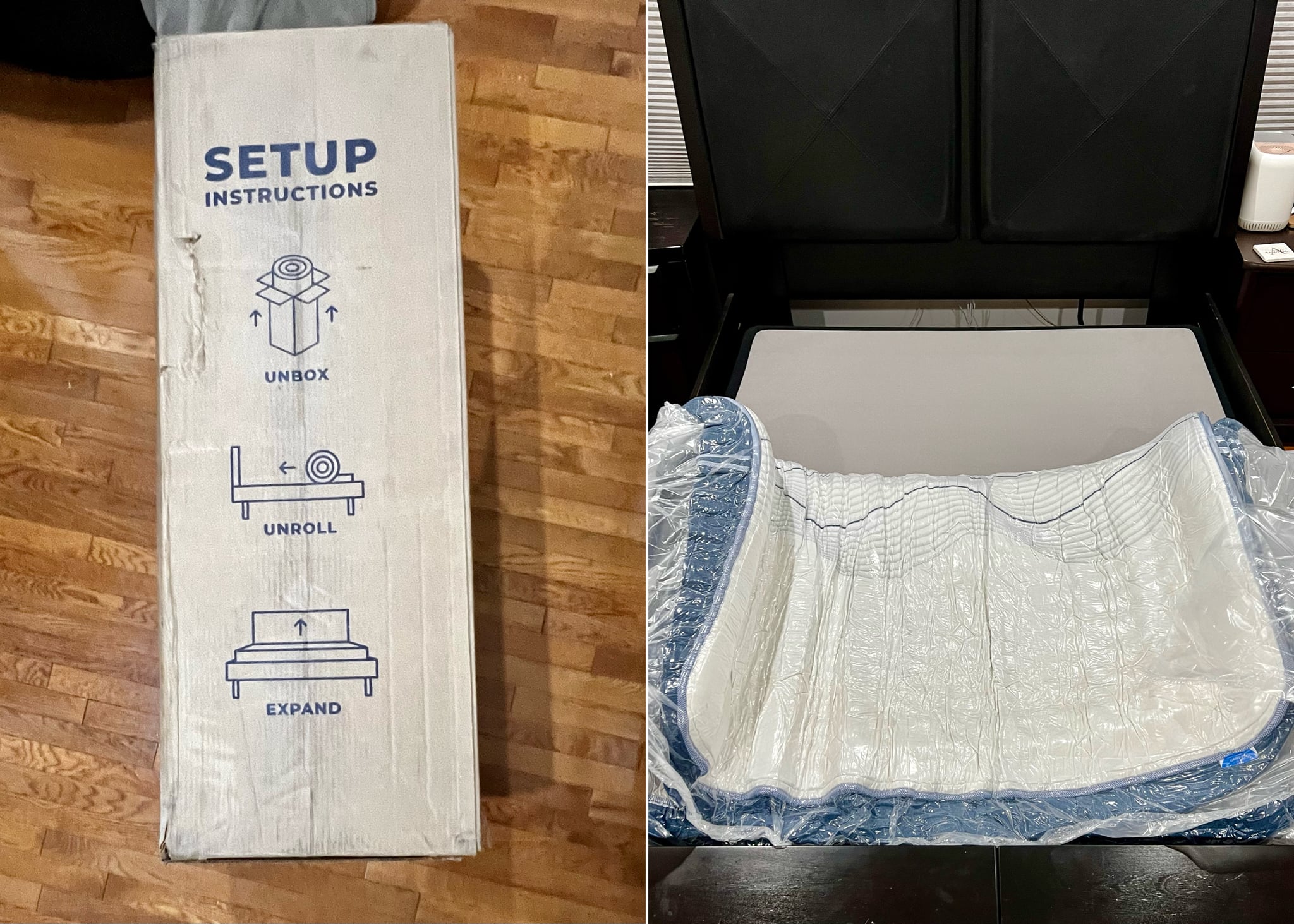 The Bear Elite Hybrid Mattress is a mattress in a box that got delivered to my doorstep. On the box was a simple three-step instruction guide: "unbox," "unroll," and "expand." When it came to setting up the mattress on my bed frame, it was a little more complicated than that. This mattress is pretty heavy, so you'll need one or two people to help you get the rolled-up mattress out of the box and onto your bed. It's wrapped in a vacuum-sealed plastic wrap, and I highly recommend keeping it in the vacuum wrap until you're done unrolling and unfolding the mattress and positioning it on your box spring. It took us a few tries to get the mattress in the right position since it was hard to tell which side was the front of the mattress.
Since the mattress is vacuum sealed, it takes some time for it to fully expand and feel firm. I suggest waiting an hour or two before you make your bed with cozy sheets and bedding.
Who the Bear Elite Hybrid Mattress Is Best For
The Bear Elite Hybrid Mattress is ideal for those who are in the market for a breathable mattress that will keep you feeling cool and comfortable all night long. It's great for those who sleep hot. If you're dealing with back pain, shoulder pain, and joint discomfort, this mattress has a cushioning, body-hugging feel with support zones that add firmness where needed.
Is the Bear Elite Hybrid Mattress Worth the Splurge?
Sleep is an essential part of our lives, so investing in a mattress to support your comfort needs is worthwhile, especially if you suffer from back pain or joint pain. The lifespan of mattresses is relatively long as well. This is something you will use every day for around eight to 10 years, so it's best not to skimp out on a quality mattress.
Although the mattress feels like sleeping on a cloud that supports your body's movement, the benefits go beyond your sleep quality. Each Bear mattress comes with a 120-night risk-free trial where you can really test out your mattress and see if it's a good fit for a long period of time. Plus, it comes with a lifetime warranty. This type of quality service is what makes the investment worth it. Bear's customer service ensures you will get the mattress ideal for your sleep needs.
Additional Details
The Bear Elite Hybrid Mattress comes in sizes twin, twin XL, full, queen, king, California king, and split king.
The Bear Elite Hybrid Mattress comes in soft (five out of 10 on the firmness scale), medium (six on the firmness scale), or firm (seven on the firmness scale) comfort levels.
The Bear Elite Hybrid Mattress is 14 inches thick.
Shipping takes around three to 10 business days.
Where Is the Bear Elite Hybrid Mattress Available?
The Bear Elite Hybrid Mattress is available on the brand's site.
Rating:

Image Source: POPSUGAR Photography / Anvita Reddy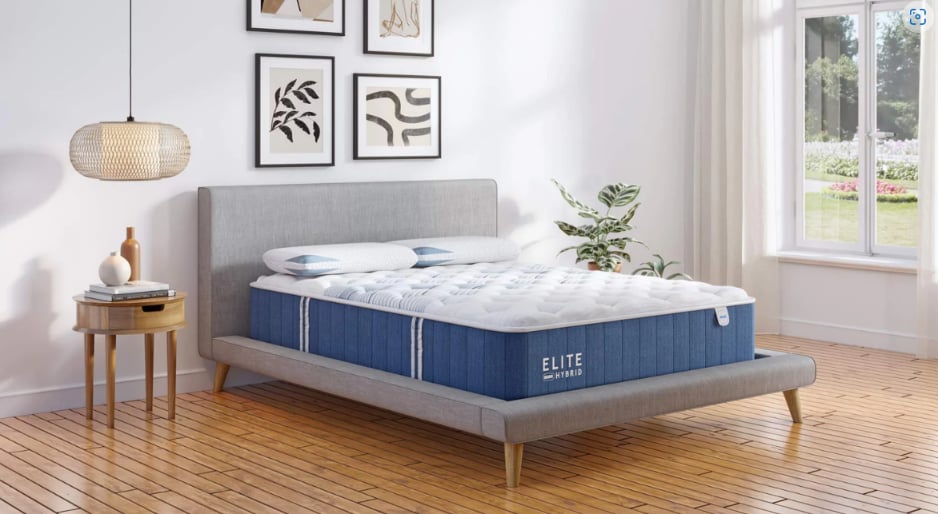 Bear's Elite Hybrid mattress
$1,478
from bearmattress.com
$2,111
$1,478
Now 30% off
from bearmattress.com
Buy Now