As POPSUGAR editors, we independently select and write about stuff we love and think you'll like too. If you buy a product we have recommended, we may receive affiliate commission, which in turn supports our work.
The best thing I ever did for my small apartment was buy a floor lamp. It might sound trivial, but it has completely changed my space for the better. When looking at prospective rental units, the single most important thing to me was light — a hard conquest to achieve in NYC. And though I ultimately ended up with beautiful, big windows (thank goodness), my apartment has very little overhead lighting. Having a great floor lamp has made all the difference, especially at night, not to mention it doubles as a statement decor piece.
I digress, but since you've landed on this article, I'm guessing that you, too, could benefit from a new floor lamp. To help you find the perfect option for your space, whether a minimalist design or a contemporary conversation starter, I rounded up the 10 best ones Amazon has to offer. From dimmable options you can place next to your sofa to create a cozy atmosphere to task lighting with adjustable arms that are perfect for pairing with a lounge chair for reading, there's something for every style and price range. It's one of those things you'll never know you needed until you've got it, then you'll be amazed you ever lived without it. Keep reading to shop my picks.
— Additional reporting by Angela Elias
Best Arcing Floor Lamp
Brightech Luna Drop LED Floor Lamp ($125)
Elegant and minimal, this floor lamp works as a sculptural piece when it's off and diffuses a soft light when it's on. It is also made to pair with a smart device and includes an energy-efficient 9.5-watt LED bulb.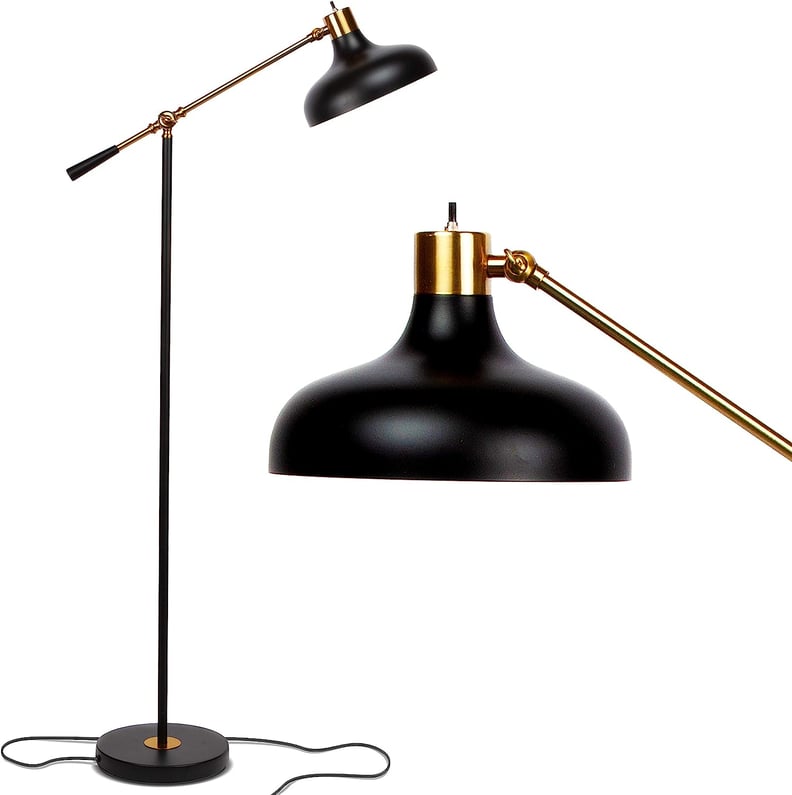 Best Farmhouse Floor Lamp
Brightech Wyatt LED Floor Lamp ($68, originally $84)
For an old-school farmhouse vibe, this black metal lamp with brass accents is a solid choice. Its adjustable arm makes it perfect for placing next to a cozy chair for reading or a desk for task lighting.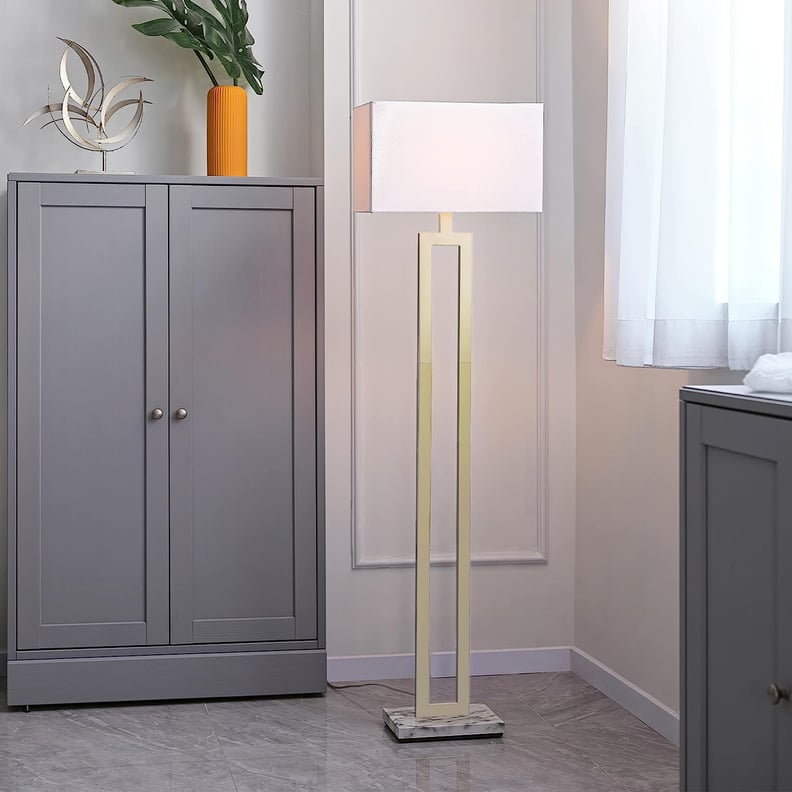 Best Modern Glam Floor Lamp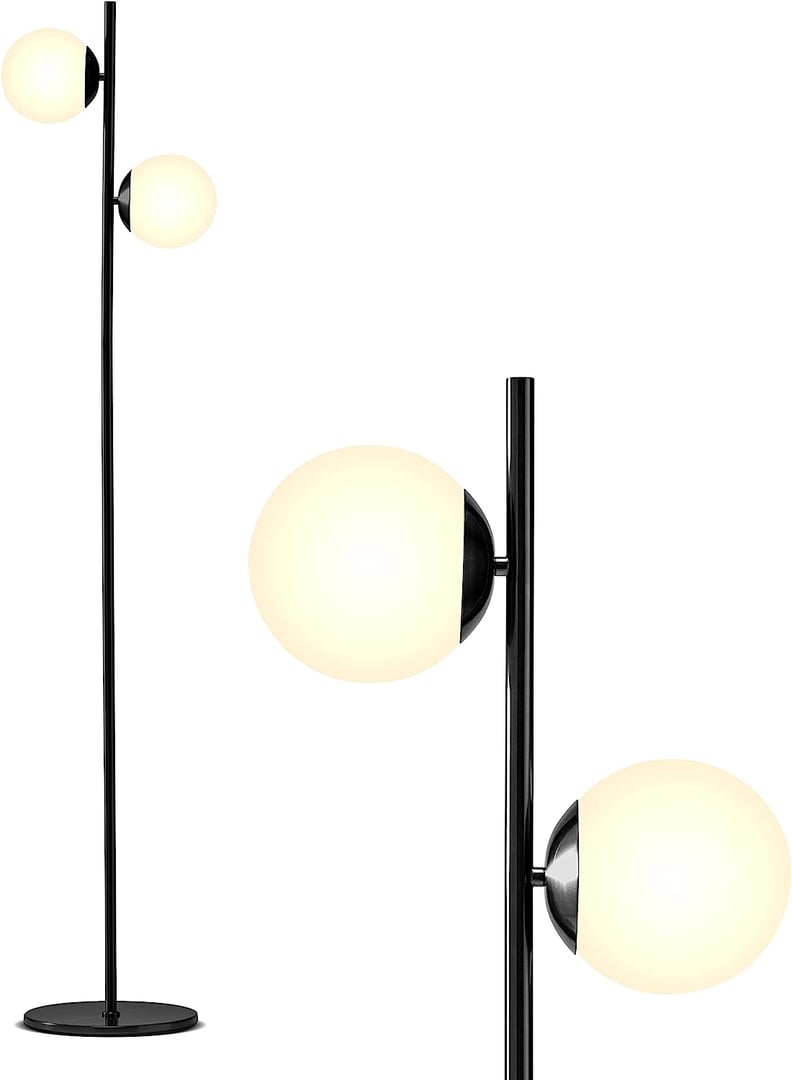 Best Midcentury-Inspired Floor Lamp
Brightech Sphere Mid Century Modern 2 Globe Floor Lamp ($75, originally $110)
Streamlined but stylish, this midcentury-inspired lamp is wall-switch and smart-outlet compatible, so you can hook it up to Alexa and Echo. Its two bulbs with frosted globes allow it to brighten up any space without being too harsh.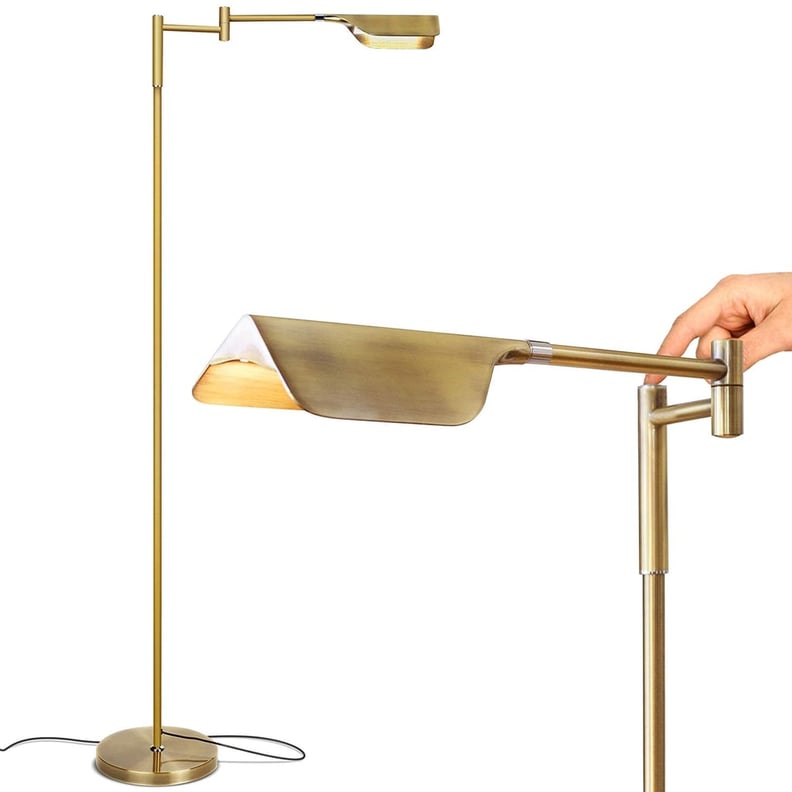 Best Vintage-Inspired Floor Lamp on Amazon
Brightech Leaf Touch LED Floor Lamp ($50, originally $78)
This retro-inspired floor lamp looks like a gem you'd find at a thrift store. Shoppers praise the brass-finished design for its easy assembly and sturdiness.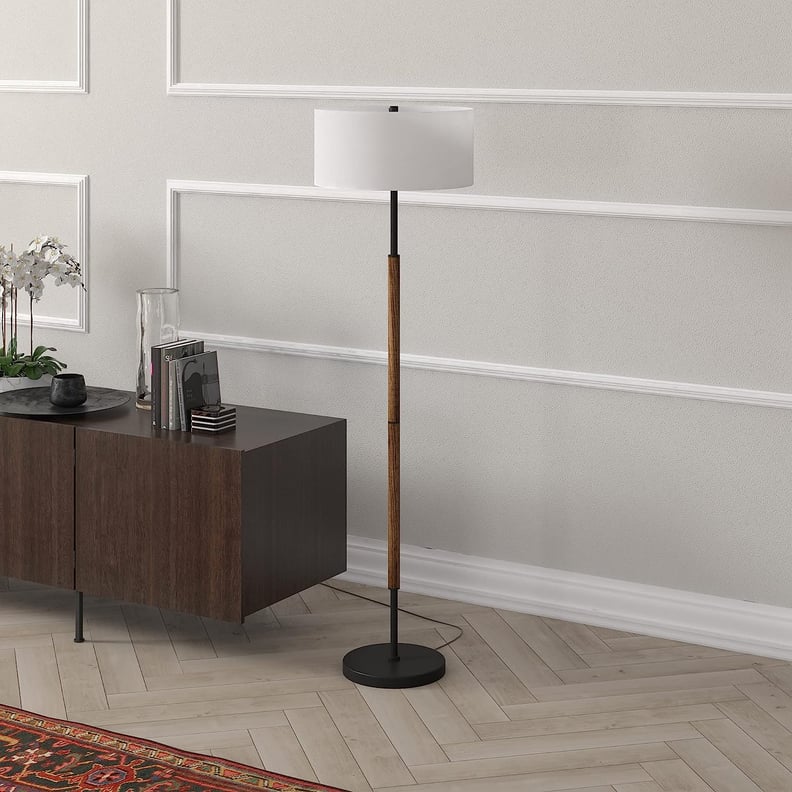 Best Modern Rustic Floor Lamp
Henn&Hart 2-Light Floor Lamp With Fabric Shade ($89)
Between the white linen drum shade and the blackened bronze and oak finish, this lamp is classic and contemporary with rustic undertones. Add it to a corner of your home to introduce a modern lakehouse feel.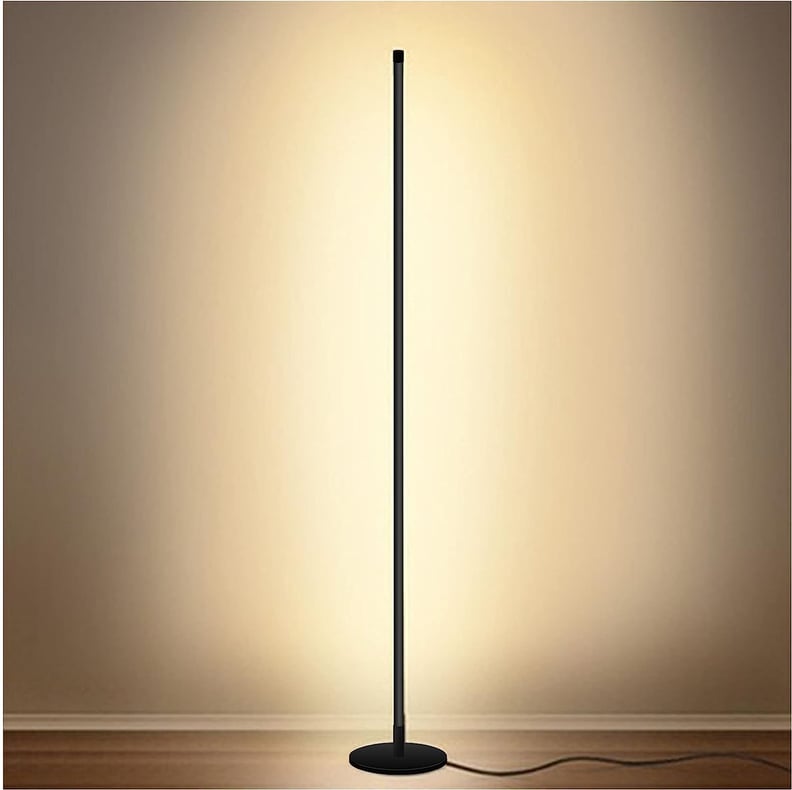 Best Minimal LED Floor Lamp
Modern Led Standing Corner Lamp ($90, originally $110)
If you're a minimalist when it comes to home decor, you'll appreciate this streamlined LED floor lamp. It has multiple light modes that can cast cool to warmer tones, and it can be controlled by a remote control or by touching a switch.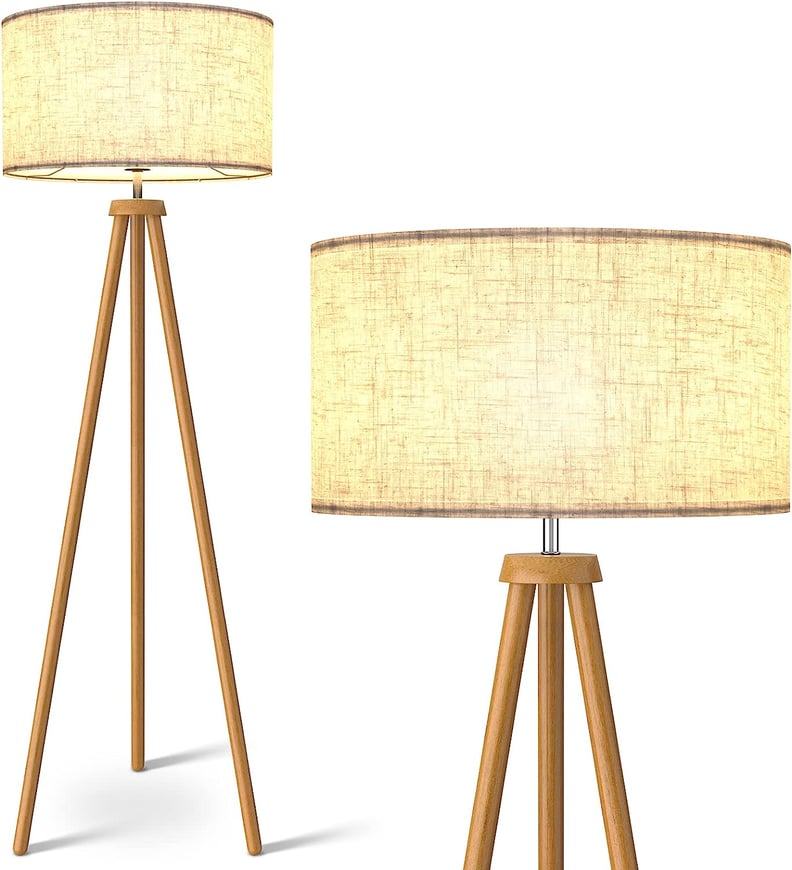 Best Tripod Floor Lamp
Lepower Wood Tripod Floor Lamp ($77)
With its textured flaxen lampshade and wooden tripod base, this floor lamp pays homage to a 1960s design aesthetic. Position it next to a piece of midcentury furniture to bring home the look.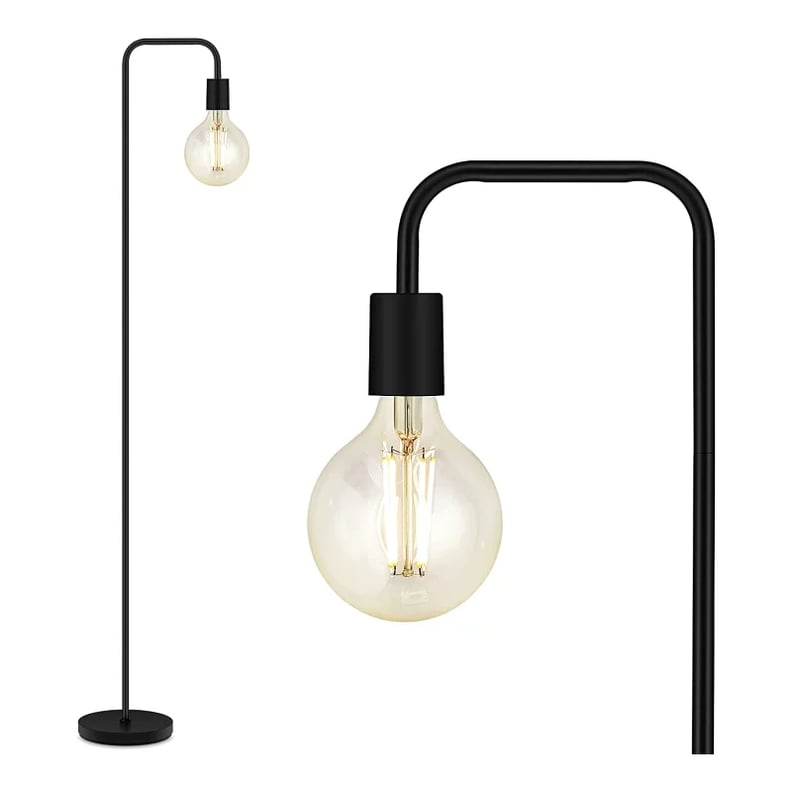 Best Industrial Floor Lamp
BoostArea Industrial Floor Lamp ($30, originally $33)
This lamp perfectly epitomizes the phrase "less is more." The cool, minimalist design brings a comfortable and delightful ambience to your home with the modern pole and exposed bulb.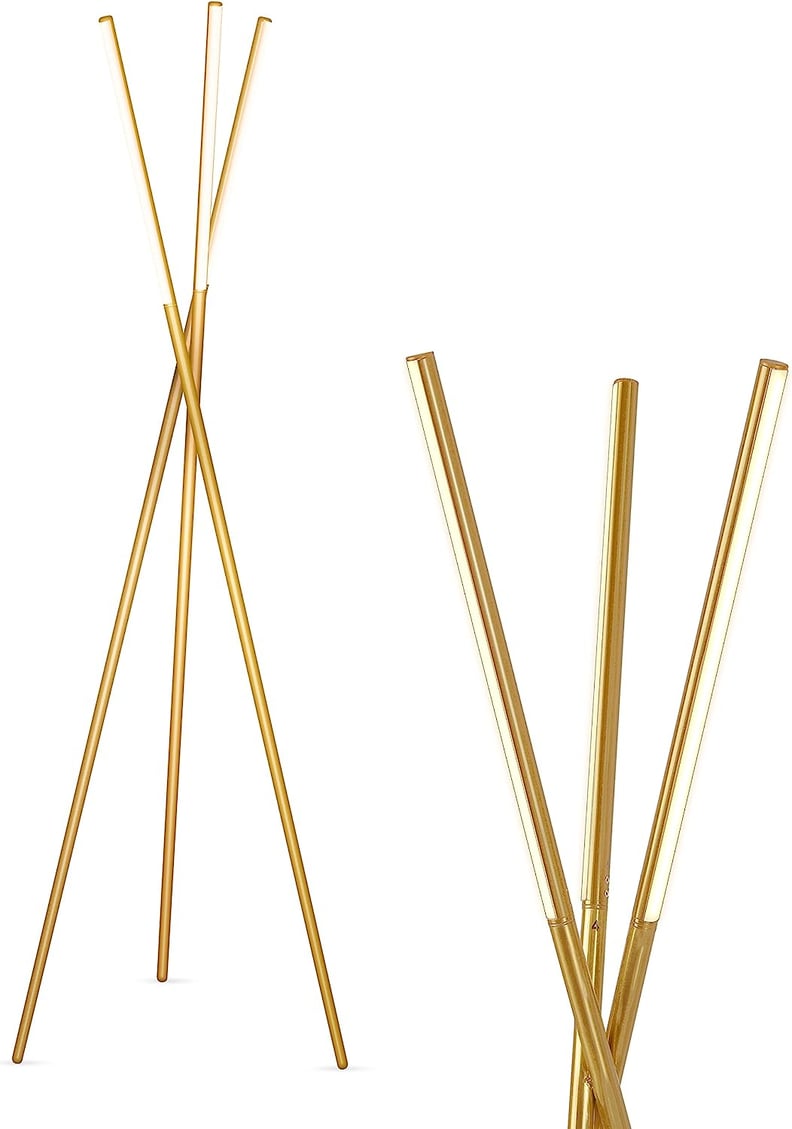 Best Dimmable Modern Floor Lamp
Brightech Stix LED Tripod Floor Lamp ($60, originally $70)
The three LED lights on this contemporary floor lamp are dimmable, so you can adjust the lighting to your mood. The strikingly architectural silhouette is a work of art in its own right.