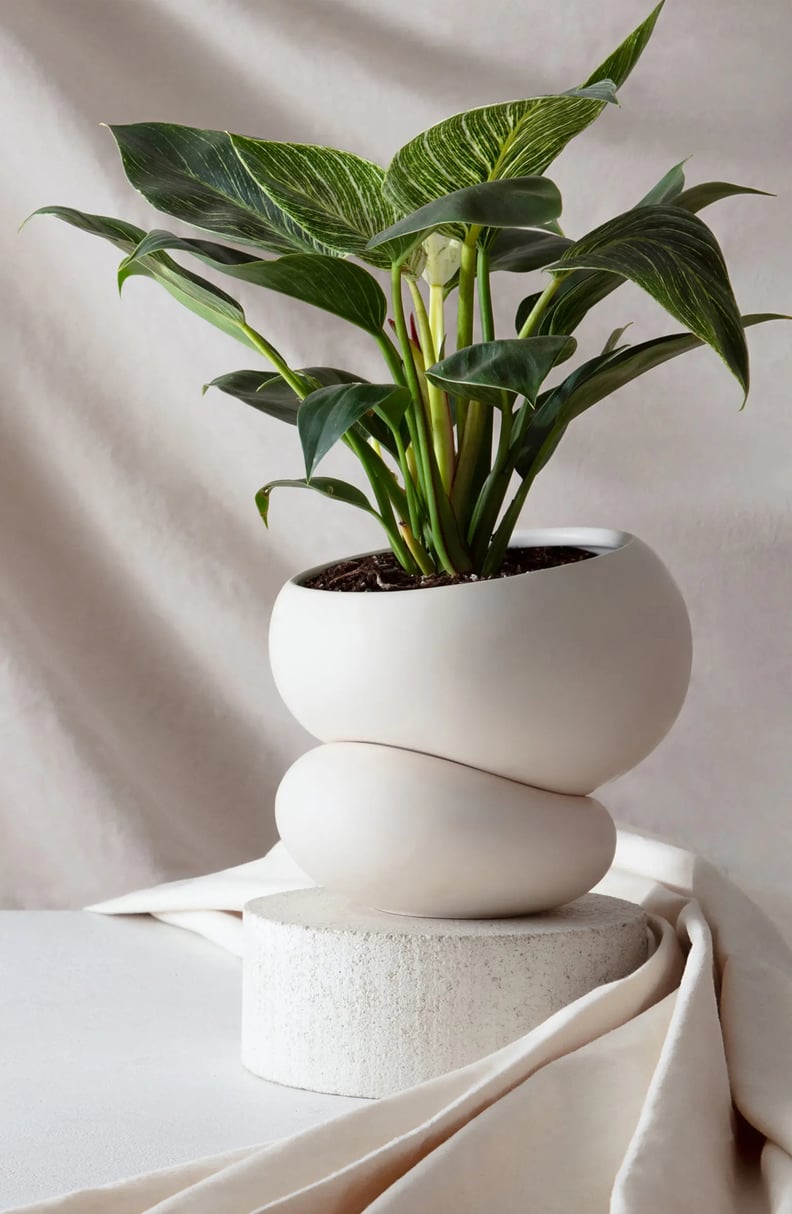 Nordstrom
Nordstrom
As POPSUGAR editors, we independently select and write about stuff we love and think you'll like too. If you buy a product we have recommended, we may receive affiliate commission, which in turn supports our work.
As the weather gets warmer, we're itching for more ways to change up our spaces to reflect the sunnier days. From light, airy textiles and upholstery to fun and colorful decor, the spring and summer seasons call for a more lively space. One way to easily add life into your home is to embrace your inner plant parent and get some cute plants to spruce up your space. However, even the most gorgeous plants come in subpar, dull plastic pots. That's why we're here to help you find indoor planters and pots that complement your home and make your greenery shine. We found plenty of stylish indoor planters and pots that are bound to match your decor aesthetic.
Whether you're into something modern and glam, a minimalistic look, or want to lean into the natural vibe with woven seagrass and rattan, we found some gorgeous planters ahead; it'll be hard to pick just one. We even found a few quirky sculpture-like planters with expressive, eccentric faces, and a two-in-one planter where the larger pot is holding up a smaller pot. Greenery makes your space look bright and lively, but a cute planter elevates your space and ties in the natural elements with your home decor. Shop our top picks ahead.
— Additional reporting by Krista Jones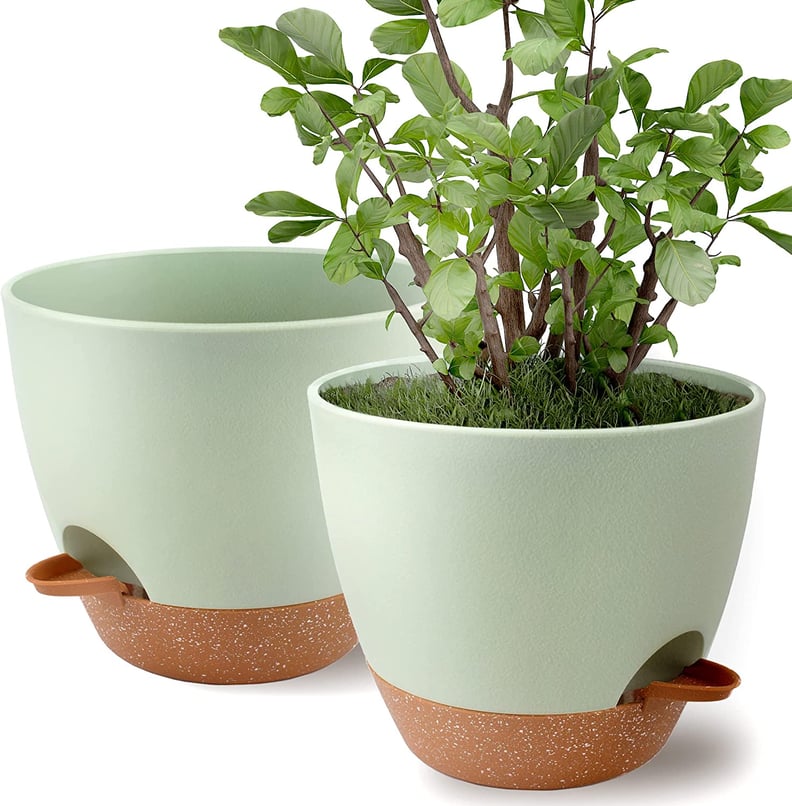 Self-Water Indoor Planters
Giraffe Creation 9-inch Plant Pots ($20, originally $25)
If you're a budding plant parent who loves to travel or forgets to water your greenery, these modern green pots are here to help. Equipped with a deep reservoir, these planters are self-watering and can hold two weeks of water. Plus, they have drainage holes to prevent root rotting and flooding, as well as a clip-on watering lip that'll give you direct access to the roots while also allowing you to monitor the water levels. You can get the planter in white or green; both will surely brighten up your space.
A Two-in-One Indoor Planter
Virtune 5" Flower Pot and 2" Small Succulent Pot with Drainage ($28, originally $33)
We're so obsessed with this adorable double planter from Virtune. You can plant a small to medium plant in the bright yellow five-inch flower pot, and a small succulent or cactus in the two-inch green pot. This is such a unique find that adds a fun, quirky touch to your home. Plus, it comes in other green and yellow variations.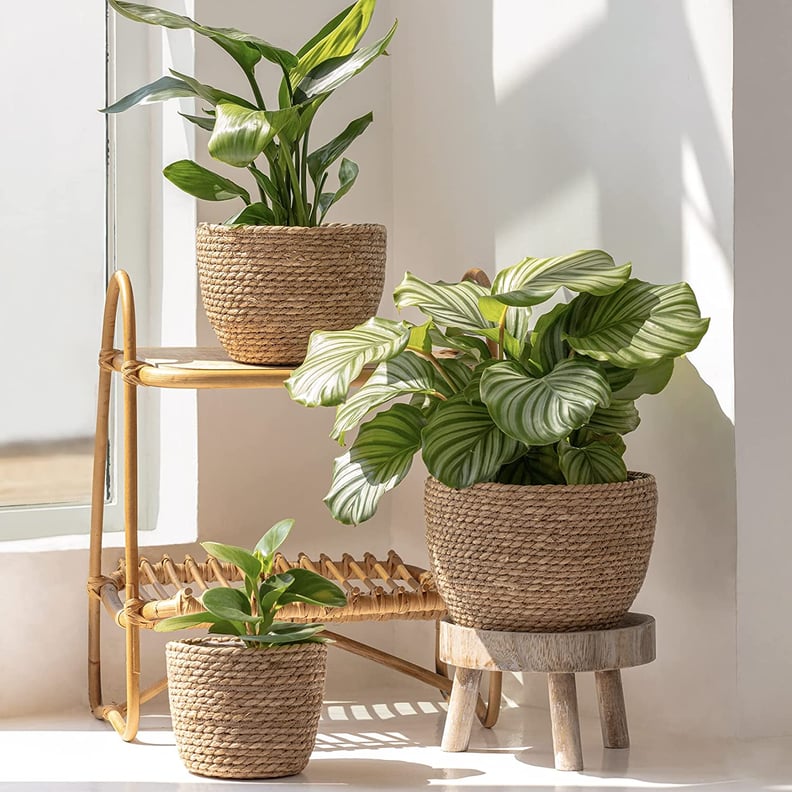 Indoor Seagrass Planter Baskets
La Jolíe Muse Seagrass Planter Basket Indoor in Natural ($30, originally $41)
If you're looking to add a more natural or neutral element to your home, these seagrass planter baskets will add the textured, boho flair your home is missing. With this three pack, you get a large, medium, and small holder, all lined with plastic for a mess-free look. This is perfect for homes with a coast, rustic, or farmhouse look.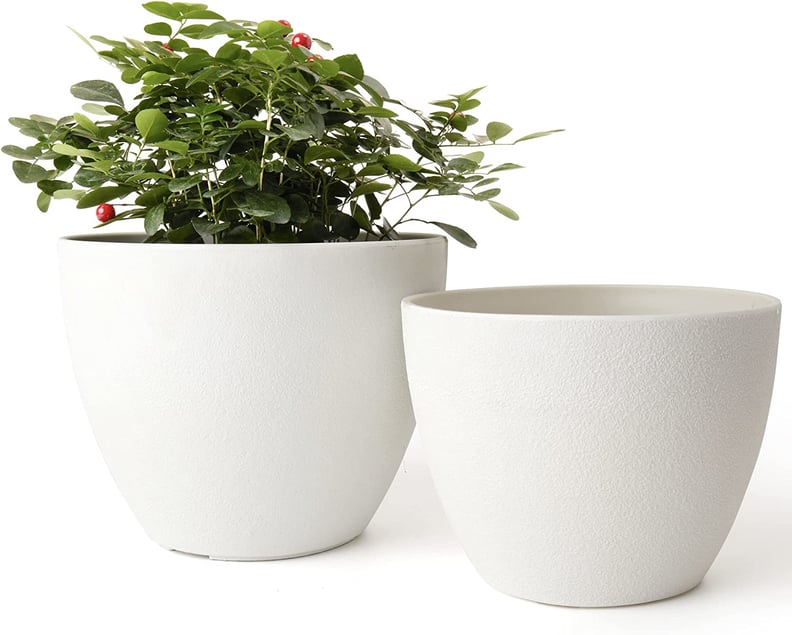 White Indoor Plant Pots with Drainage Holes
La Jolíe Muse Flower Pots with Drainage Holes ($25)
If you're looking to make a simple upgrade to your plant situation, you can't go wrong with basic white planters that pretty much go with anything. With this set, you get one 8.6-inch pot and one 7.5-inch pot, and both have drainage holes. Plant everything from flowers, pothos, ferns, spider plants, and more. These even come in other neutral-toned colors and patterns as well.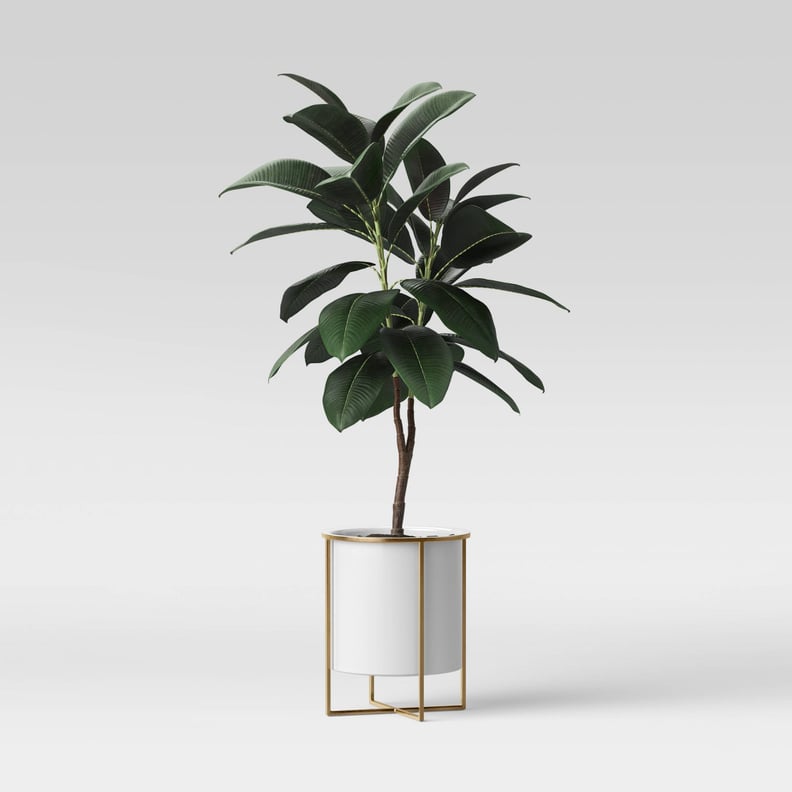 A Modern Indoor Planter
Project 62 Iron Planter with Stand ($30-$60)
Prefer something modern? This Project 62 Iron Planter with Stand will add a glam flair to your greenery. The golden iron base is rust-resistant and the glossy white planter gives it a minimal modern touch that complements the texture of your plants. Place this on the ground near a couch, a console, or an empty corner to fill a space up.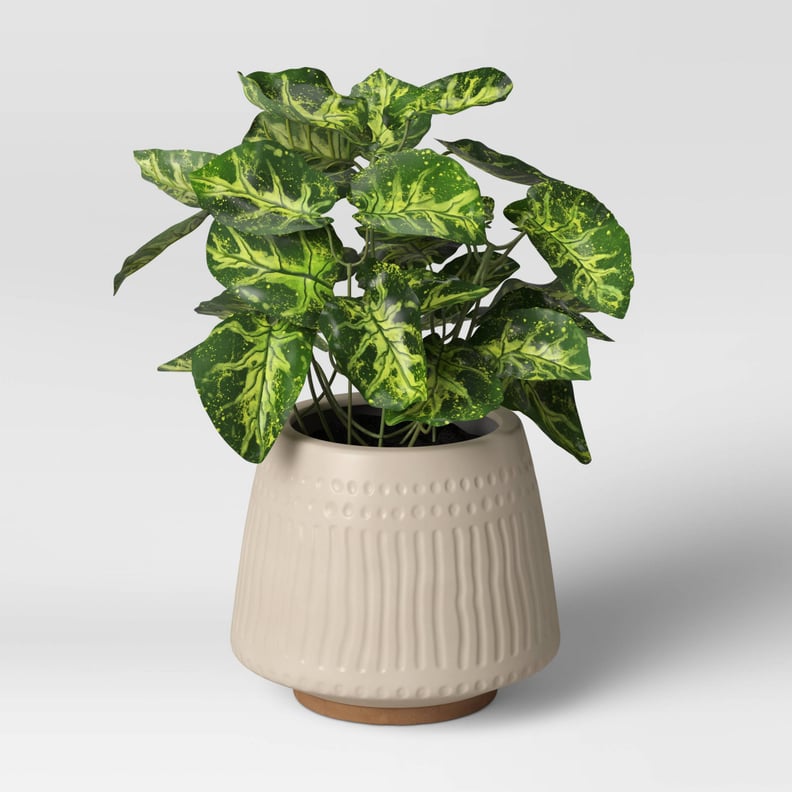 A Textured Ceramic Planter Pot
Opalhouse Textured Ceramic Planter Pot ($15-$45)
Available in six-inch and 12-inch sizes, the Opalhouse Textured Ceramic Planter Pot is perfect for adding a textural moment in your space. The creamy off-white tone goes with a variety of decor aesthetics, and plays off the vibrant greens of your plants. This planter also has a drainage hole.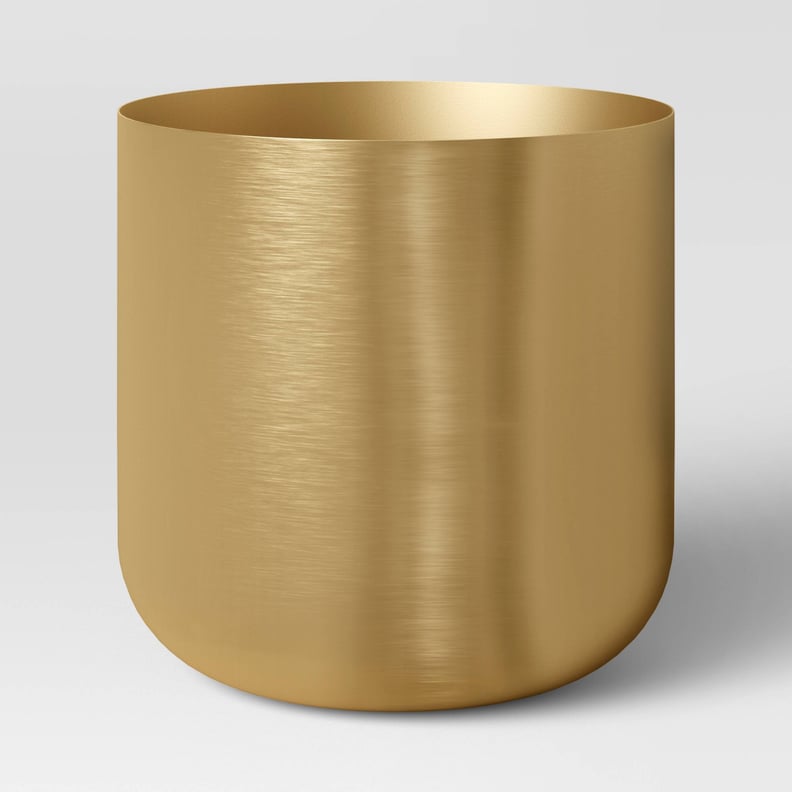 A Brass Planter
Threshold Medium Brass Planter ($25)
Make a statement in your home with this gorgeous brass planter from Target. Its shiny finish makes a great accent for your plants. This planter has a leakproof design as well, so your living space will be mess free, even with real plants. Place this on a tabletop, for smaller plants or greenery that droops, or on the floor for taller plants.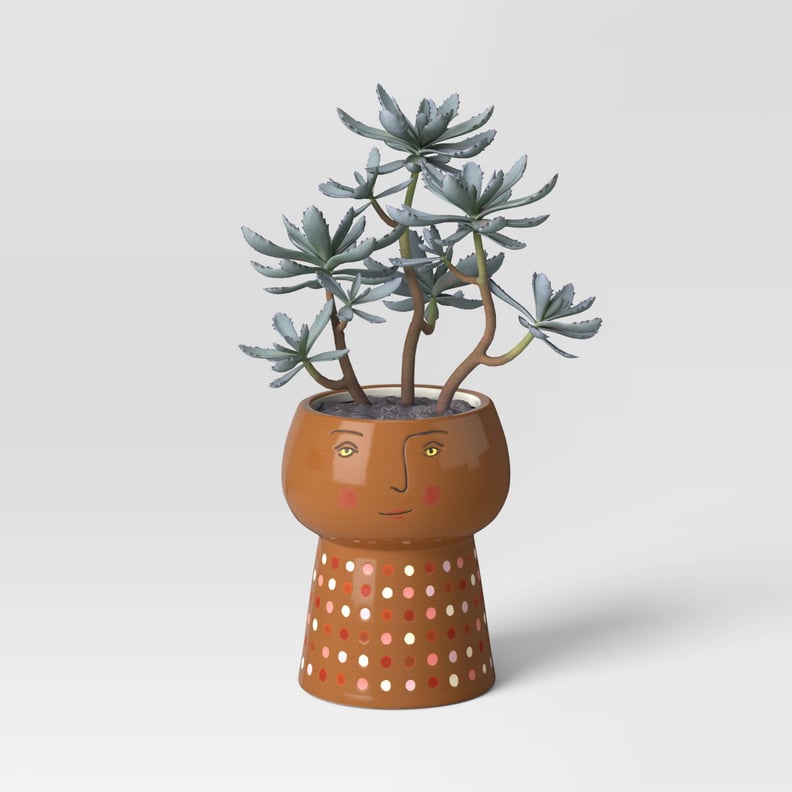 A Quirky Planter Pot
Opalhouse Outdoor Ceramic Family Planter ($5-$30)
Add some personality to your place with these adorable and fun Ceramic Family Planters from Opalhouse at Target. Choose between a variety of sizes and skin tone colors, and place them all over your home. The stoneware planter can blend in with a variety of decor styles as well. It's equipped with a drainage hole as well and can be used both indoors and outdoors.
An Abstract Self Watering Planter
Greenery Unlimited Self Watering Planter ($89)
If you're looking for something abstract, Greenery Unlimited Self Watering Planter truly looks like a work of modern art. The bottom portion of the planter has a sub-irrigation insert that allows plants to intake water via its roots. All you have to do is fill up the bottom portion when it's empty. It comes in white and red.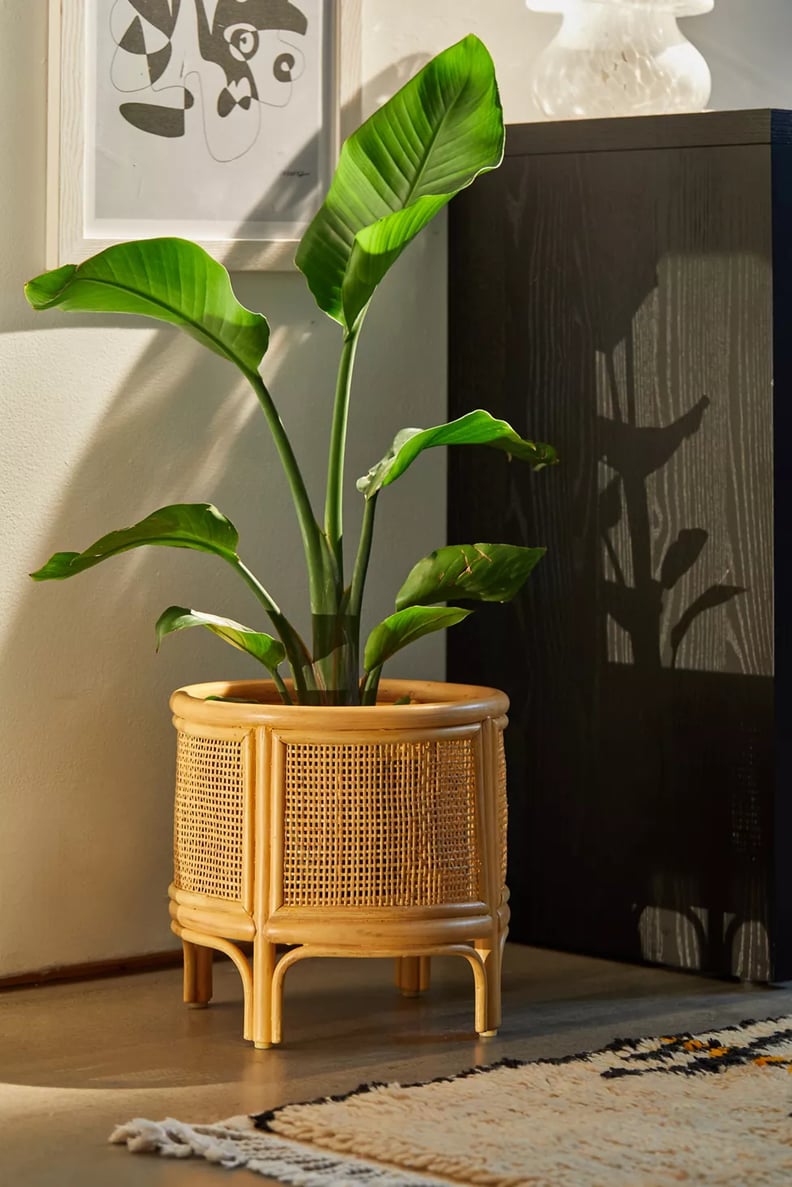 A Boho Indoor Planter Pot
Urban Outfitters Rattan 12" Planter ($69)
If you're a plant parent that dreams of living in a boho oasis, this rattan planter from Urban Outfitters will get you one step closer. The rattan texture complements the leafy greenery in your space. There's a drainage hole at the base as well. It comes in a natural tan and black for a more modern space.