As POPSUGAR editors, we independently select and write about stuff we love and think you'll like too. If you buy a product we have recommended, we may receive affiliate commission, which in turn supports our work.
You can't deny the relaxing capability of a fan. Its subtle sound rocks me to sleep and keeps me comfortable all night long. Many of us can't fall asleep without a fan, and while air conditioners and cooling sheets can help regulate body temperature, there's something about a fan's white noise and subtle breeze that can put you to bed like a lullaby. Standing fans in particular are great, because they can be placed anywhere — the living room, bedroom, or kitchen — and can oscillate from side to side to get all corners of the room.
Whether you're looking for a cooling fan, a cordless fan, an air purifying fan, a fan with a remote, or a fan that's quiet enough for you to fall asleep to at night, we found various fan options you'll want to keep in your home. From brands like Dyson to Honeywell and more, these standing fans are a safe bet for summer and beyond. Shop our favorite picks on the market ahead.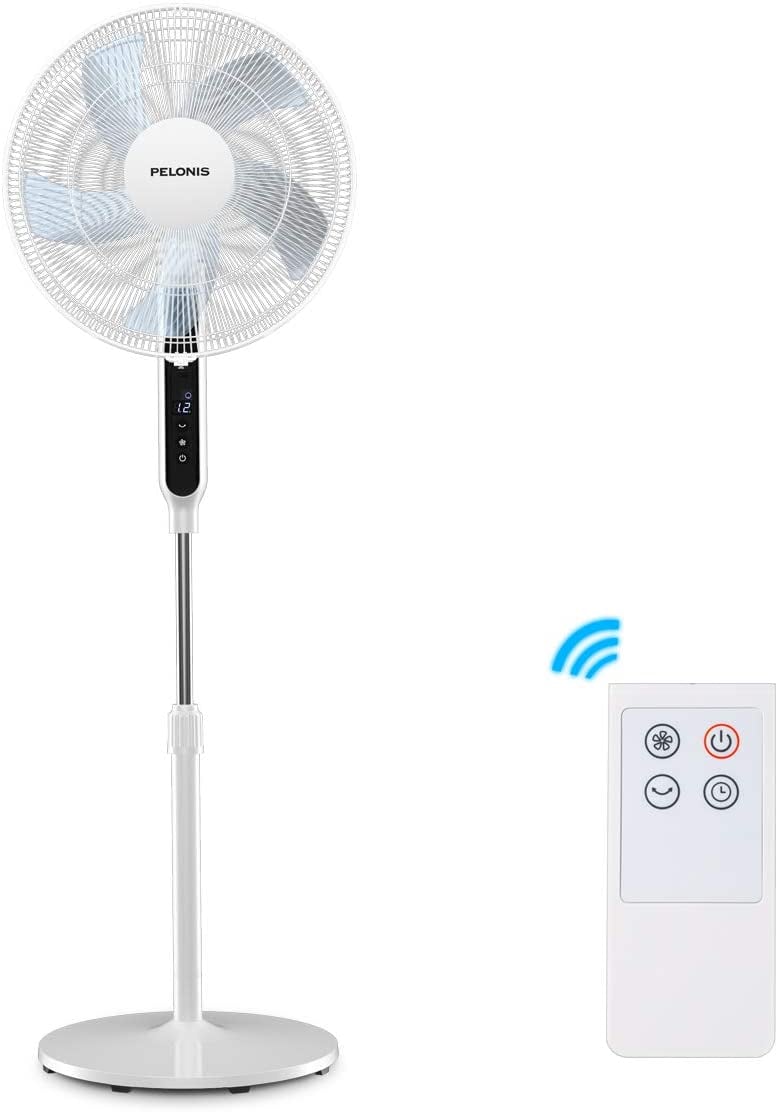 The Best Quiet Fan: Pelonis Standing Speed Fan
If you want an option that doesn't make too much noise, consider the Pelonis Ultra Quiet Standing Speed Fan ($63, originally $80). Not only does it not make a ton of noise, but it also uses a minimal amount of power, making it an energy-efficient pick. Its remote control makes it easy to power from the comfort of your bed.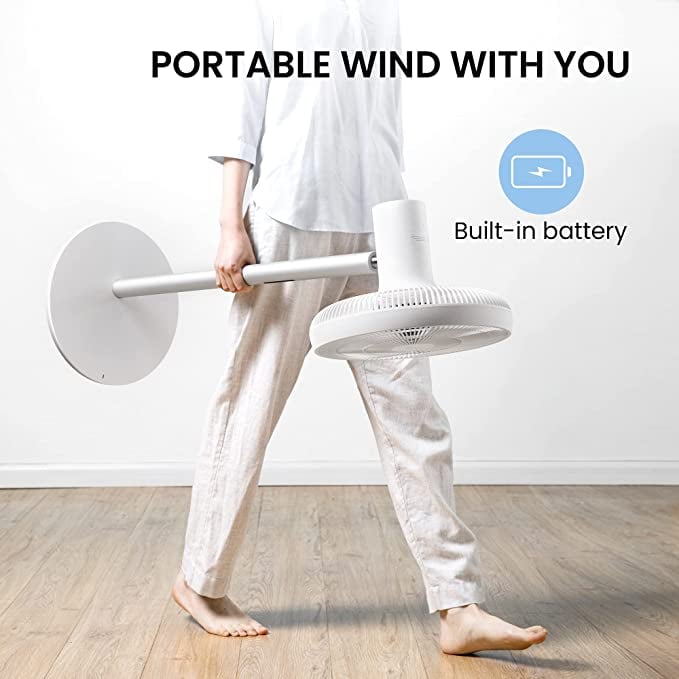 Best Cordless Fan: Smartmi Pedestal Fan
Pick up the Smartmi Pedestal Fan ($150) and place it anywhere in your home. The smart fan has a rechargeable battery that can run for up to three hours. Use it outside on your patio or keep it in your bedroom. It has an app that can control the fan's speed, oscillation, timer, and more.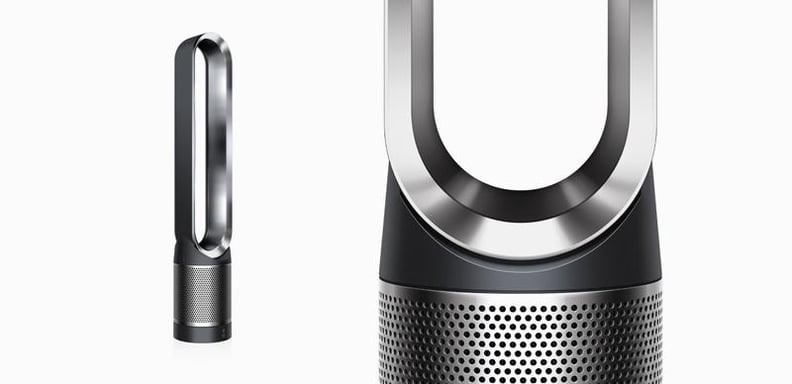 Best Air Purifying Fan: Dyson Pure Cool
If you have a problem with allergies, the Dyson Pure Cool ($420) will change your life. The fan's filtration system captures gases and particles such as pollen, bacteria, and pet dander to keep the air purified in your home. Its filter is quick and easy to change and notifies you when it's time to swap it out.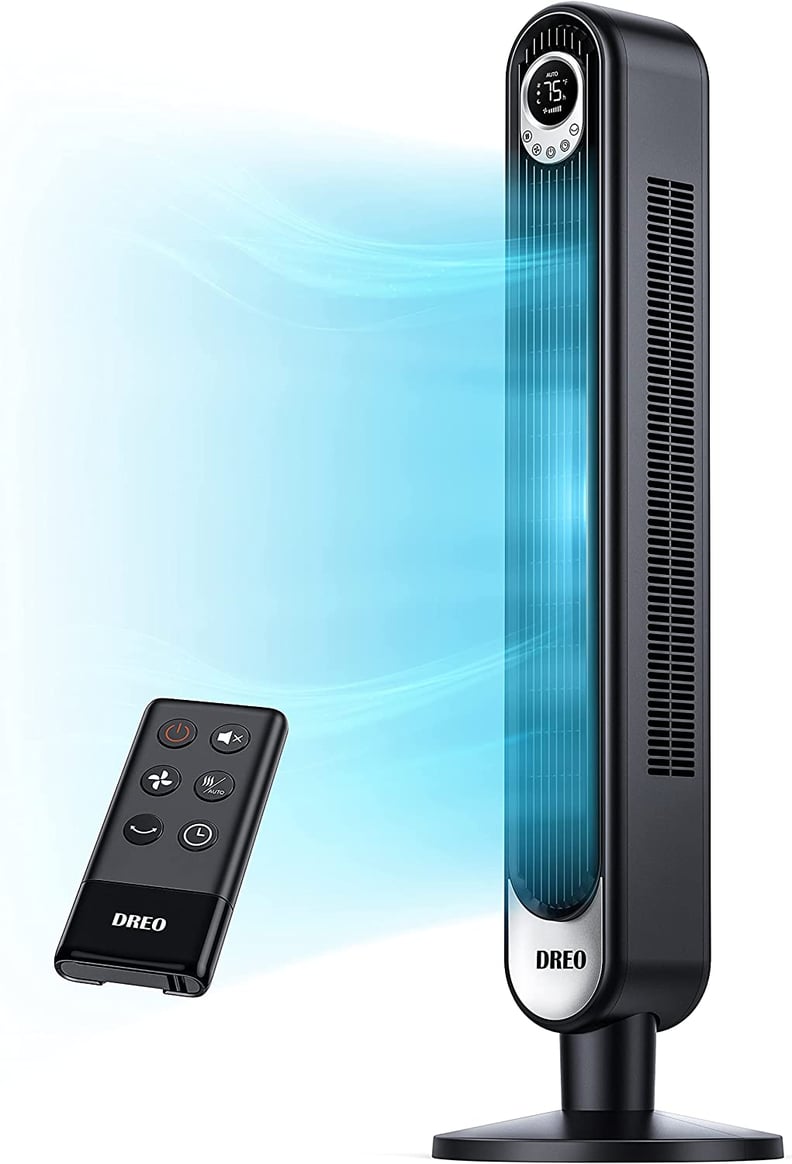 Best Cooling Fan: Dreo Tower Fan
What makes the Dreo Tower Fan ($78, originally $90) stand out from the rest is its powerful motor, which distributes airflow around the room and cools you down. It has six speeds and three modes — normal, natural, and sleep — to ensure that you get the best experience. Its clear LED display allows you to track the room temperature, fan speed, timer settings, and more.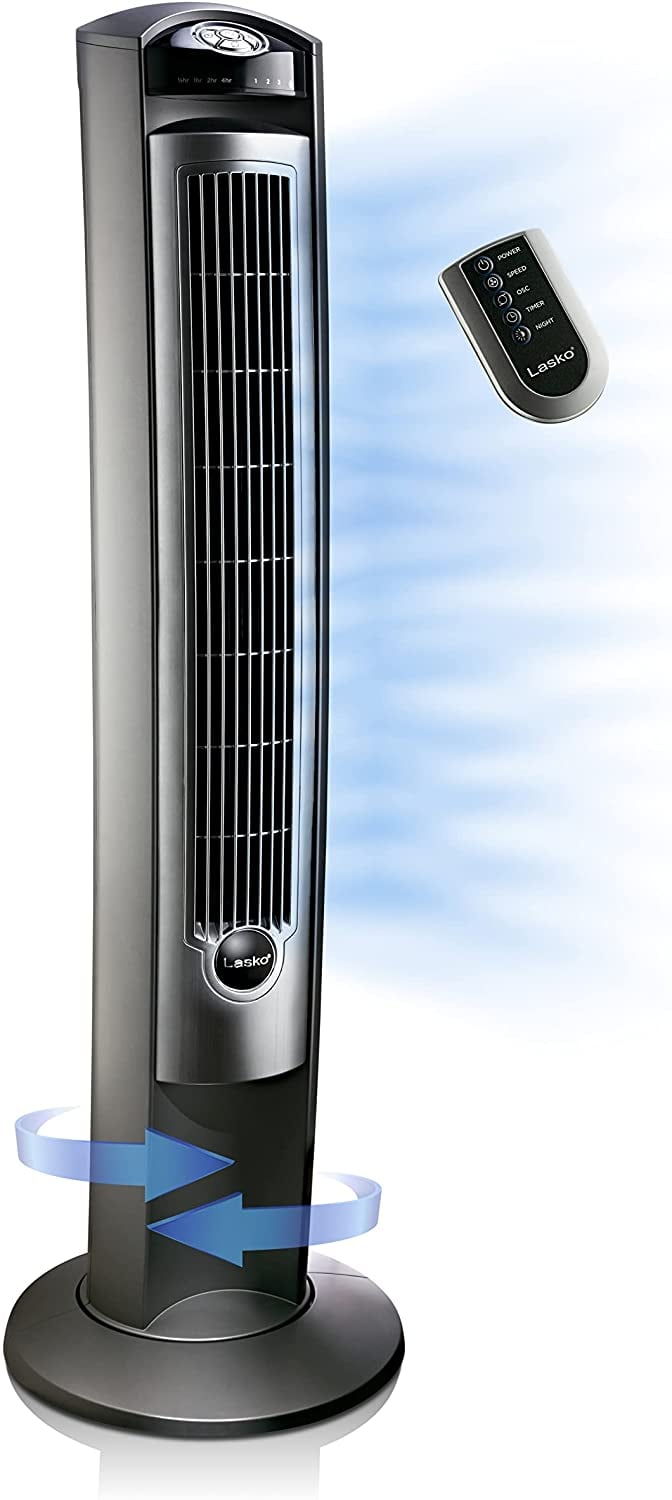 Best Oscillating Fan: Wind Curve Bladeless Tower Fan
If you want to cool down your whole room, it's important that you invest in a fan that oscillates. While most tower fans oscillate at 65 degrees, the Wind Curve Bladeless Tower Fan ($75) oscillates at a full 90 degrees so you can feel its breeze in every corner of your room. It also includes an automatic timer and nighttime mode to ensure it stays quiet while you sleep.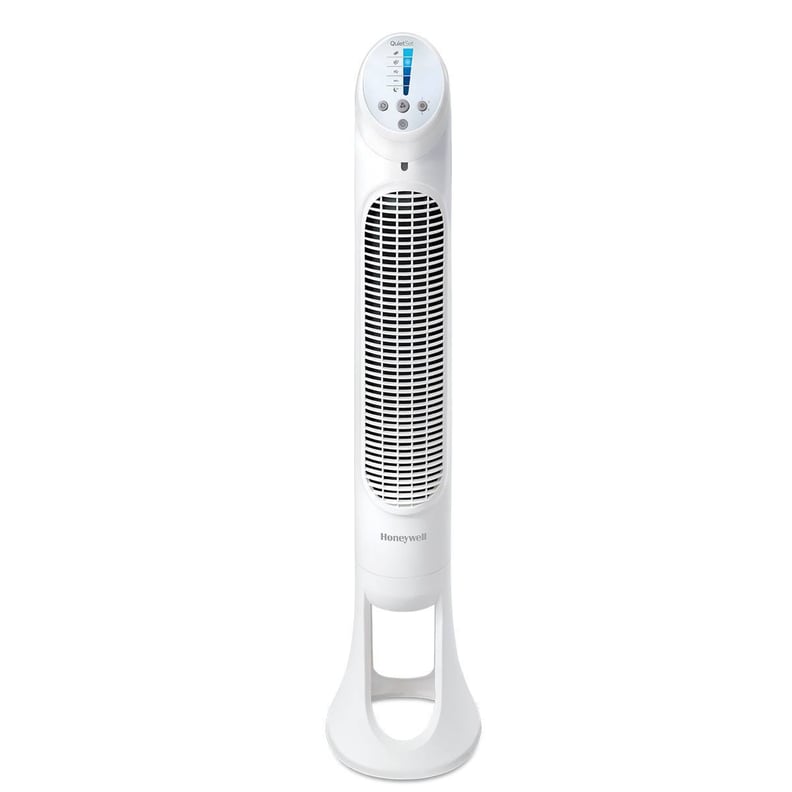 Best Fan For Sleeping: Honeywell Quiet Tower Fan
While most fans these days include a quiet mode, the Honeywell Quiet Tower Fan ($50) is built with your sleep in mind. The fan has five different levels of quiet operation for your personal needs. It even includes auto-dim lights that will fade 15 seconds after use.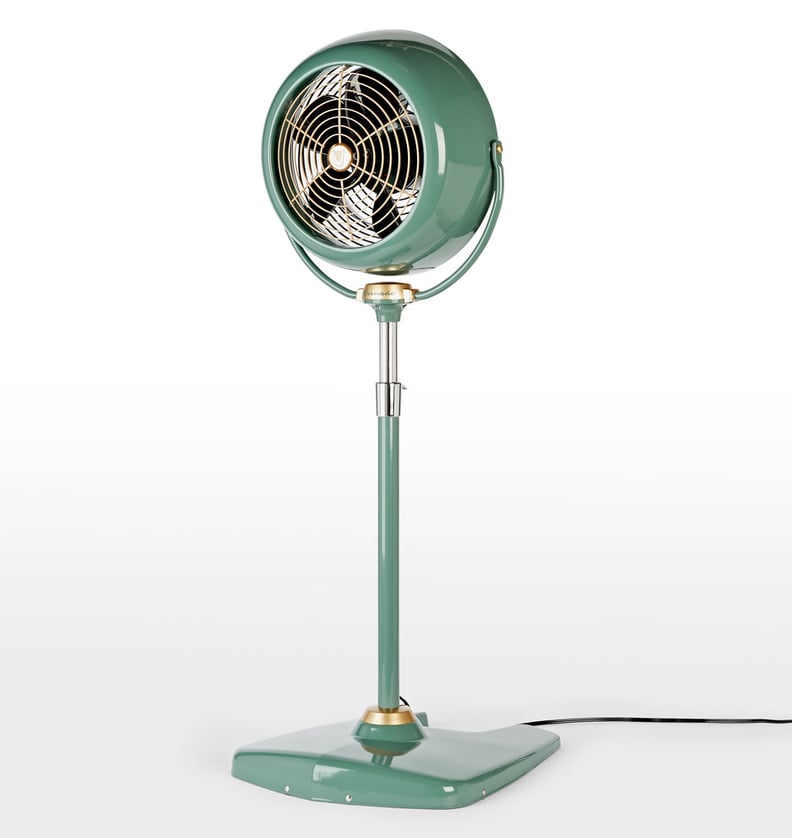 Best Stylish Fan: Vorando Senior Pedestal Standing Fan
If you're looking for a fan that's not an eyesore, this Vorando Senior Pedestal Standing Fan ($269) might stand a chance. It has three speed settings and can be adjusted in height to best suit your needs. Its vintage design comes in both green and white, so you can choose whichever best matches your home.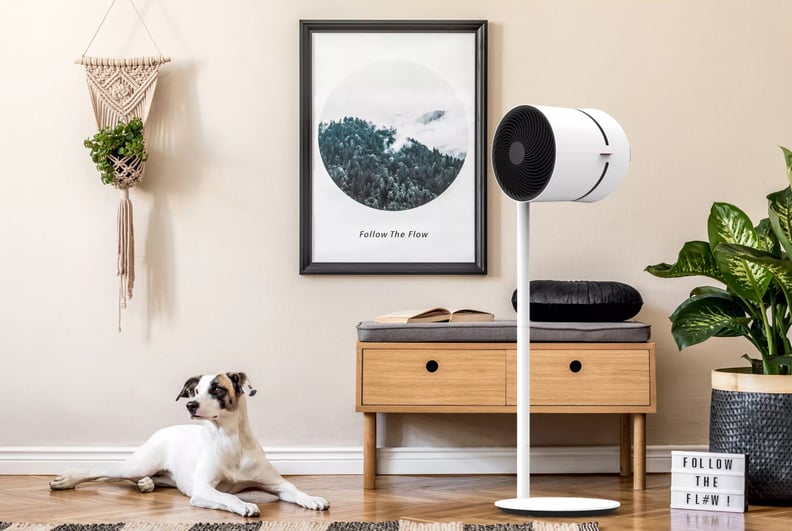 Best Minimalist Fan: Boneco Clean and Cool Fan
If you're looking for a minimalist fan that cools you down and cleans the air, this Boneco Clean and Cool Fan ($330) is it. The fan has four speeds, removes harmful particles in the air, and has an adjustable head with 270-degree oscillation. It's the ultimate fan for your bedroom or living room.