As POPSUGAR editors, we independently select and write about stuff we love and think you'll like too. If you buy a product we have recommended, we may receive affiliate commission, which in turn supports our work.
Fall hasn't officially begun, but we're already counting down the days until it's socially acceptable to bust out the Halloween decorations. (And, since you clicked on this story, there's a good chance you're right there with us.) But, as much as we love all things pumpkins, skeletons, and cobwebs, we have to admit that Halloween decor doesn't always have the most stylish reputation. Simply put, there's a fine line between witchy and kitschy.
Fortunately, Threshold's new Halloween collection is making it even easier to create the chic haunted house of your dreams. In case you didn't get the memo, Target's signature decor line is known for making affordable pieces that will give your space a put-together, adulting edge. So, why would its Halloween decorations be any different? If you want to kickstart the spooky season a little early, we're sharing our faves from this latest drop. And, while you're at it, go ahead and fill your e-cart with some Halloween candy. Don't worry: it can be our little secret.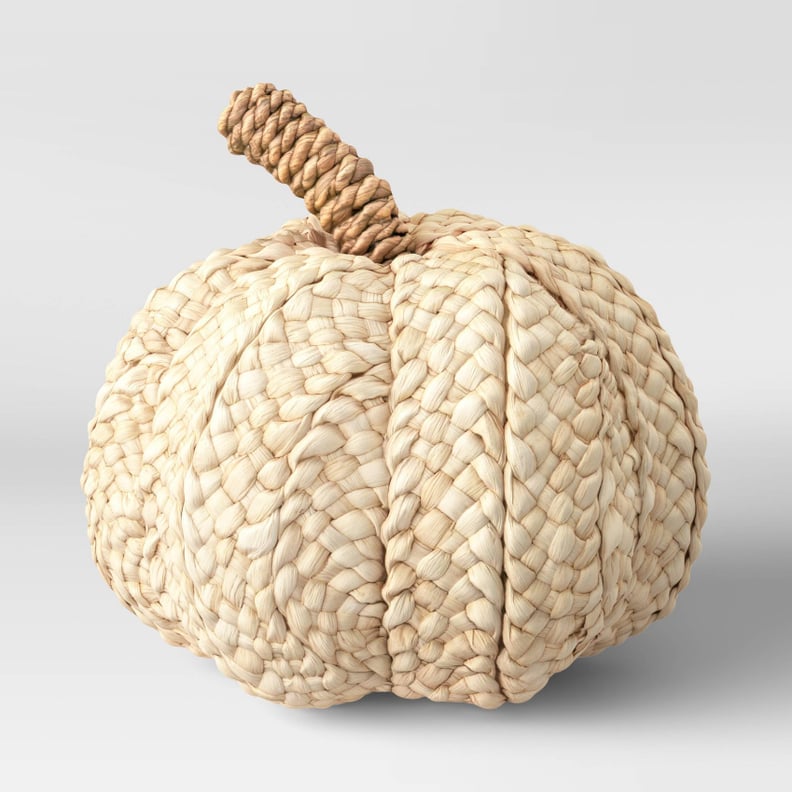 Pretty Pumpkin: Woven Corn Husk Pumpkin Figurine
Let's be real: Halloween decor is basically synonymous with pumpkins. Made with a woven corn husk, this Pumpkin Figurine ($15) lets you get your spook on in style. (Yes, all without carving your own jack-o'-lantern.)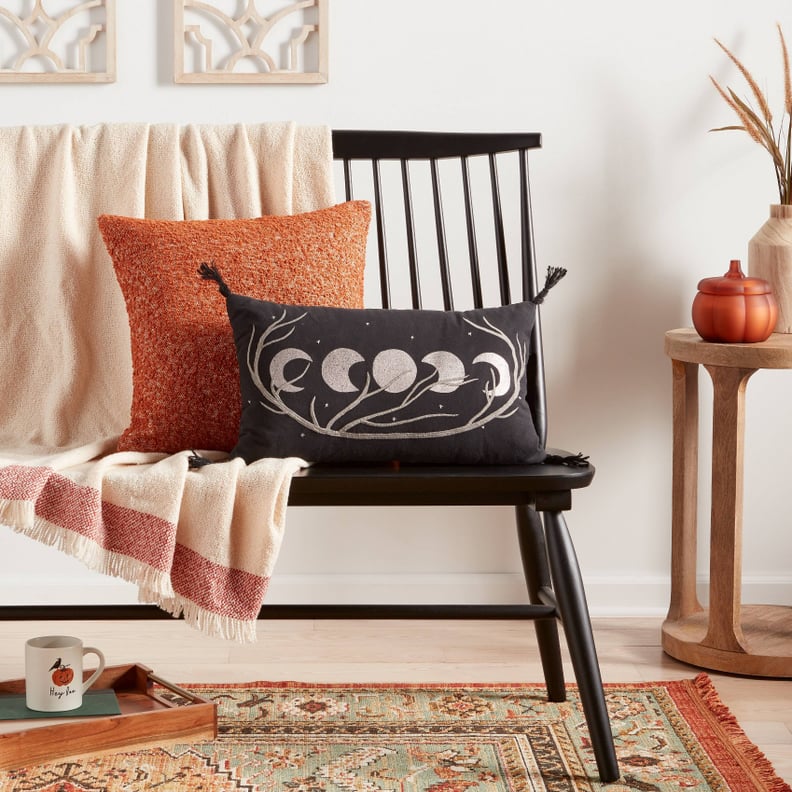 Howl at the Moon: Moon Phases Lumbar Throw Pillow
You don't have to wait for a full moon to bust out this Moon Phases Lumbar Throw Pillow ($15). Decked out with waxing and waning moons, this pillow will give your couch a seasonal (and celestial!) vibe. Best of all? It's not in-your-face Halloween, so you can show this off all fall long.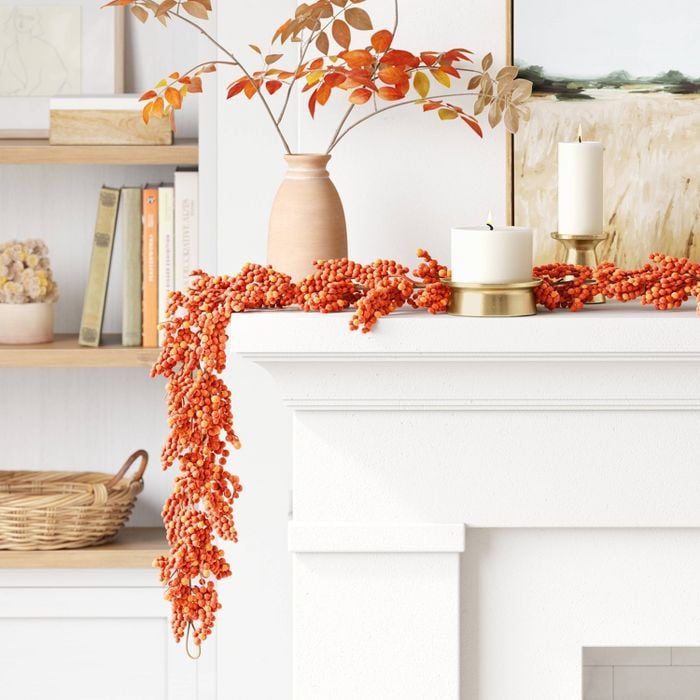 Gorgeous Garland: Berry Garland
Speaking of Halloween decor you can leave up all season long, add a few strands of this Berry Garland ($10) to your cart. This autumnal pick will look good with cobwebs in October or gourds come Thanksgiving.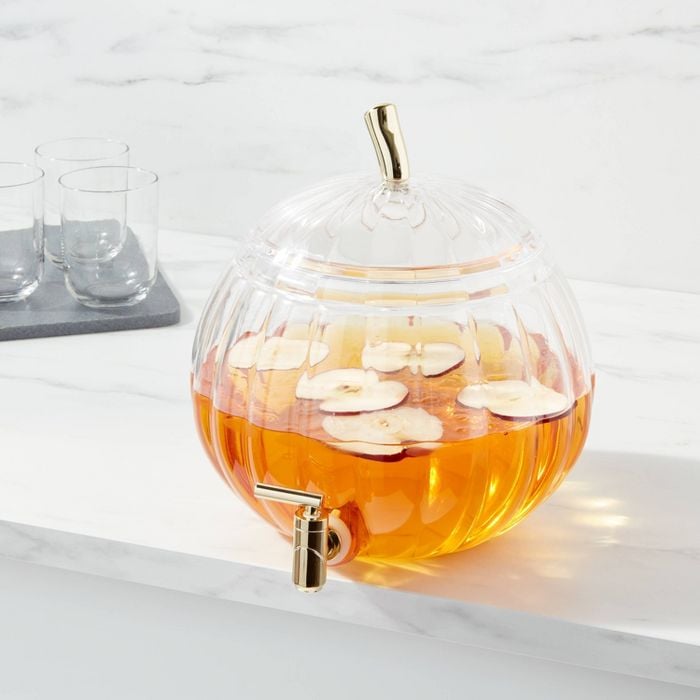 Bold Beverage: Plastic Pumpkin Beverage Dispenser
Throwing a Halloween party? For an on-point drink that looks as good as it tastes, batch some spiked apple cider into this well-appointed Plastic Pumpkin Beverage Dispenser ($15).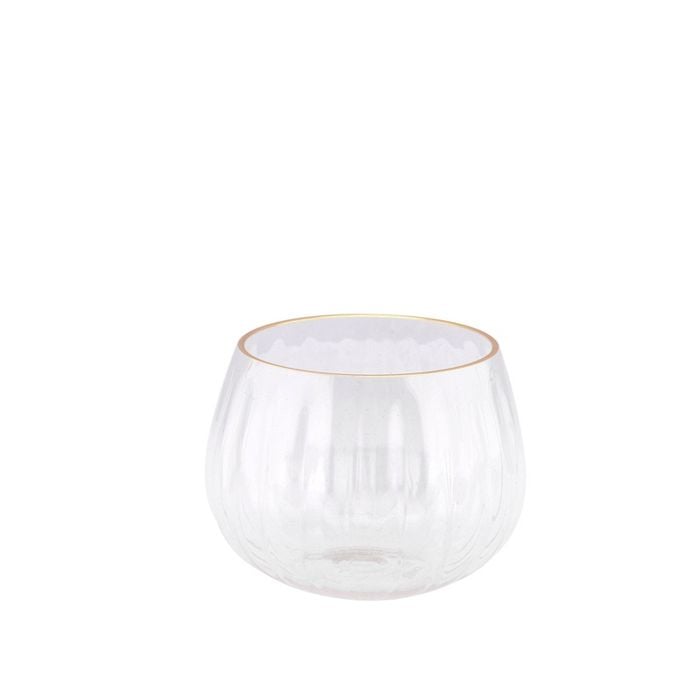 Cheers to That: Plastic Pumpkin Tumbler
Why stop at the beverage dispenser? Go the extra mile by picking up a few of these Plastic Pumpkin Tumblers ($3). Clocking in at a whopping 13 ounces, these tumblers will ensure your guests never go thirsty. Plus, they're made of plastic, so you won't have to deal with any broken glass.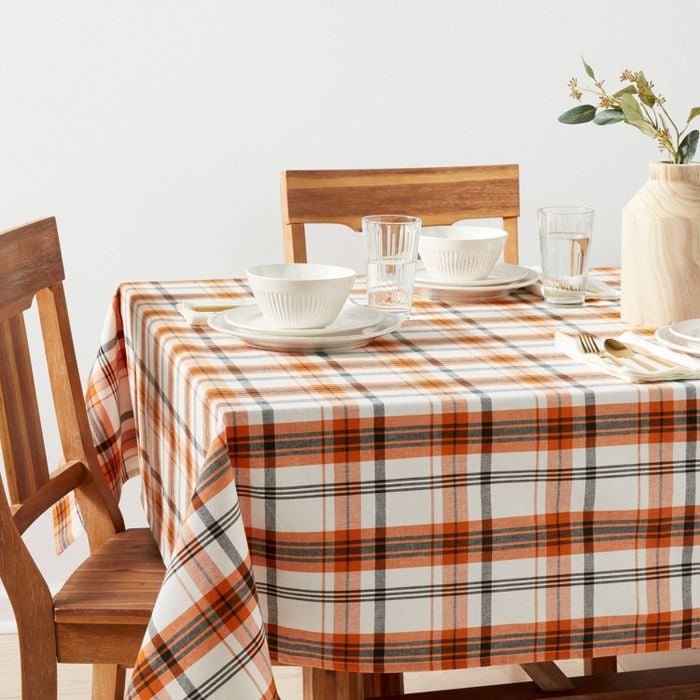 Dinner Party Decor: Cotton Plaid Tablecloth
Give your dinner a cozy, autumnal feel with the help of this Cotton Plaid Tablecloth ($15). (Psst . . . if you want to lean into those peak Halloween vibes, add matte black dinnerware and a bunch of candles.)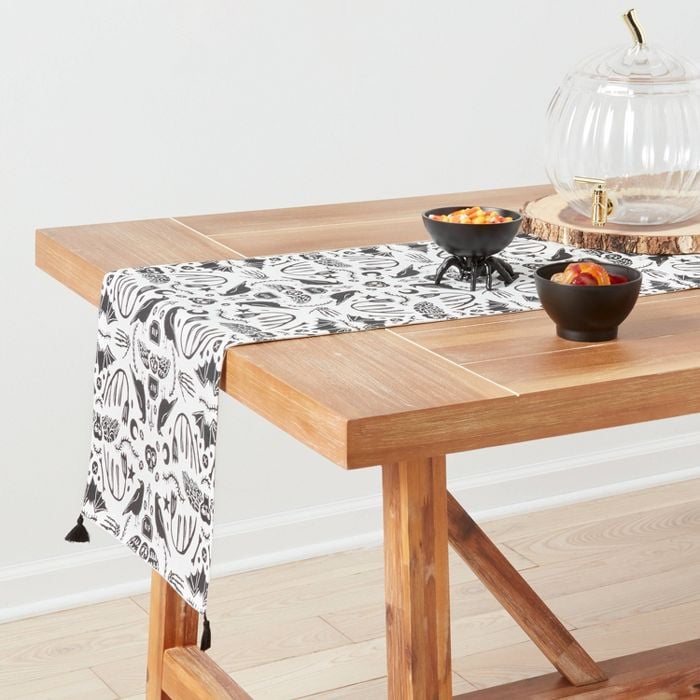 Rad Runner: Cotton Skull Design Table Runner
What's black, white, and chic all over? Threshold's Cotton Skull Design Table Runner ($15). Decked out with crows, tombstones, and bats, this dinner party essential is sleek and spooky in equal measure.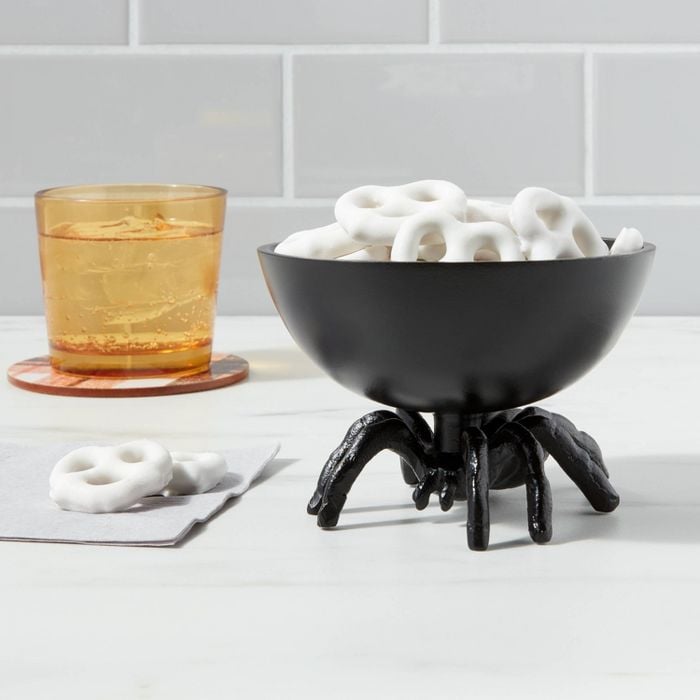 Creepy, Crawling Candy: Metal Spider Candy Bowl
Just because you're too old for trick or treating doesn't mean you have to forgo the sweets. Place your go-to confections in Threshold's Metal Spider Candy Bowl ($10). You'll satisfy your sweet tooth while keeping your adult status in check.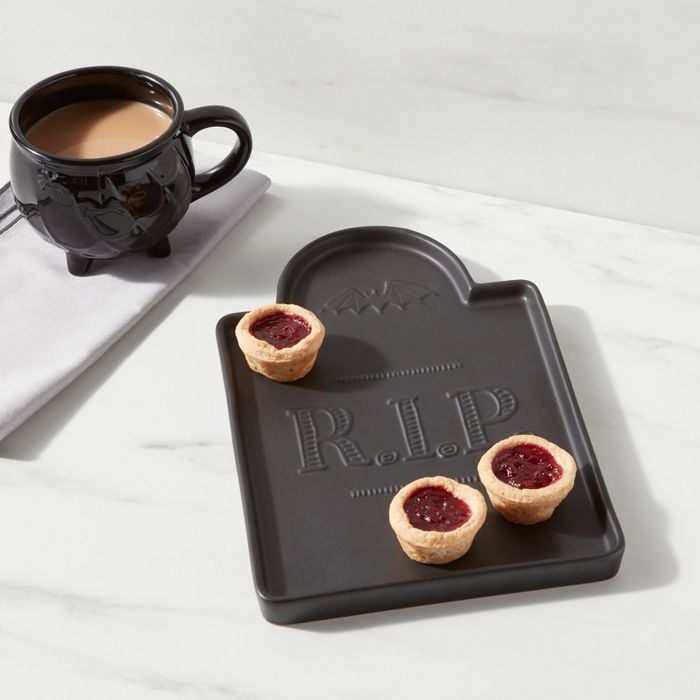 Crowd-Pleasing Platter: Stoneware RIP Tombstone Serving Platter
It doesn't matter if you're having a ghoulish dinner party or a chill Halloween hang, this Stoneware RIP Tombstone Serving Platter ($15) is a must-have for your spooky setup. Functional? Fetching? Downright frightening? Yes, yes, and oh yes.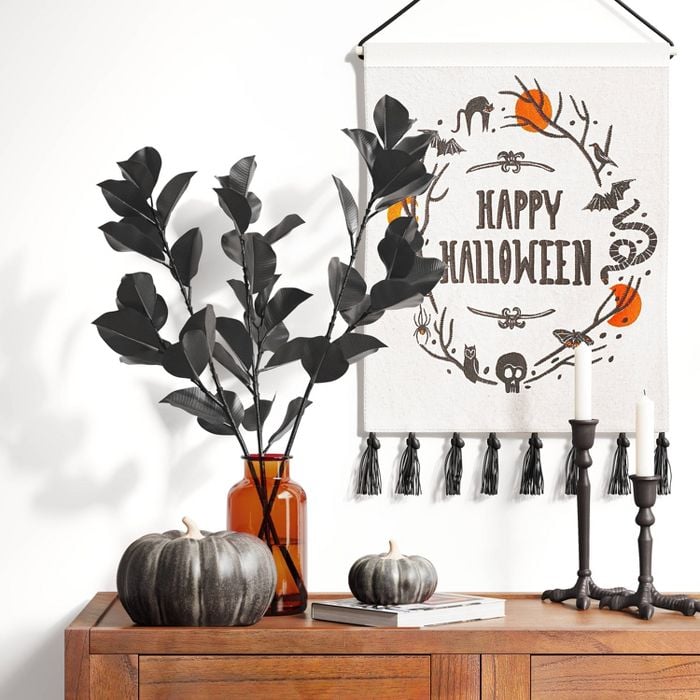 Wow Your Walls: Happy Halloween Wall Hanging
If you want to take your Halloween decorations to the next level, incorporate them with your year-round decor. For example, you can easily shake up your gallery wall with Threshold's Happy Halloween Wall Hanging ($15).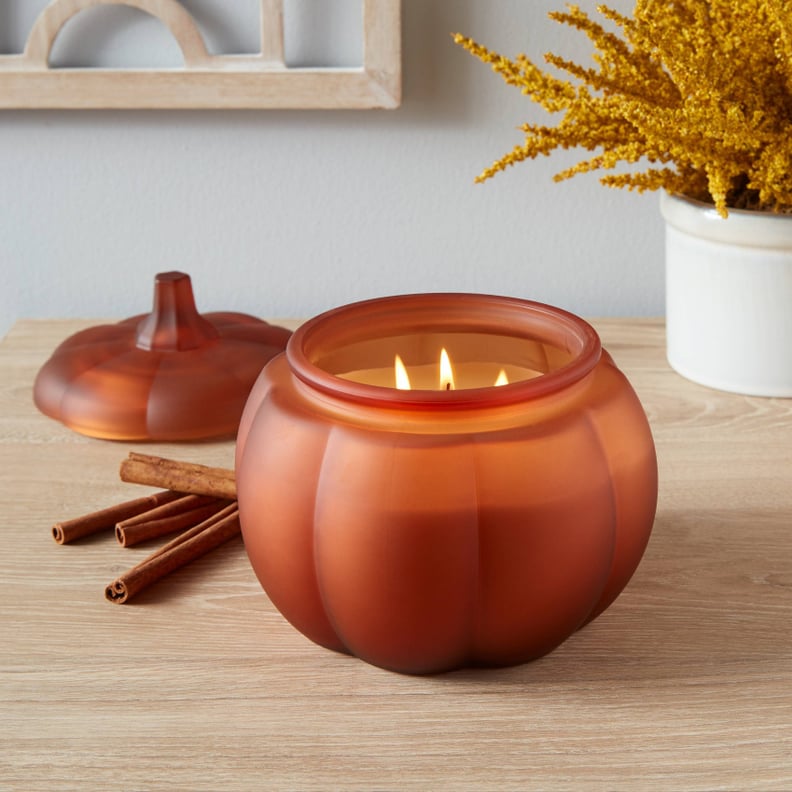 Cute Candle: Pumpkin Spice Sundown Orange Candle
Just because your home looks a little haunted doesn't mean it has to smell that way. Threshold's Pumpkin Spice Sundown Orange Candle ($20) is super fragrant, plus the pumpkin canister offers a nice touch.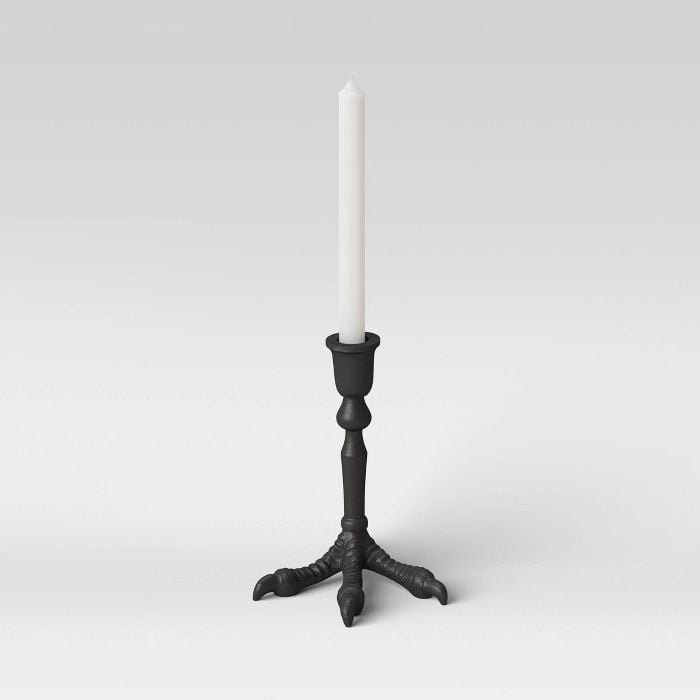 Frightening Fire: Aluminum Bird Leg Candle Holder
Speaking of candles, why not place your tapered ones in this Aluminum Bird Leg Candle Holder ($10)? This spine-tingling style looks like it belong in The Crows Have Eyes III: The Crowening (in the best way possible, obviously).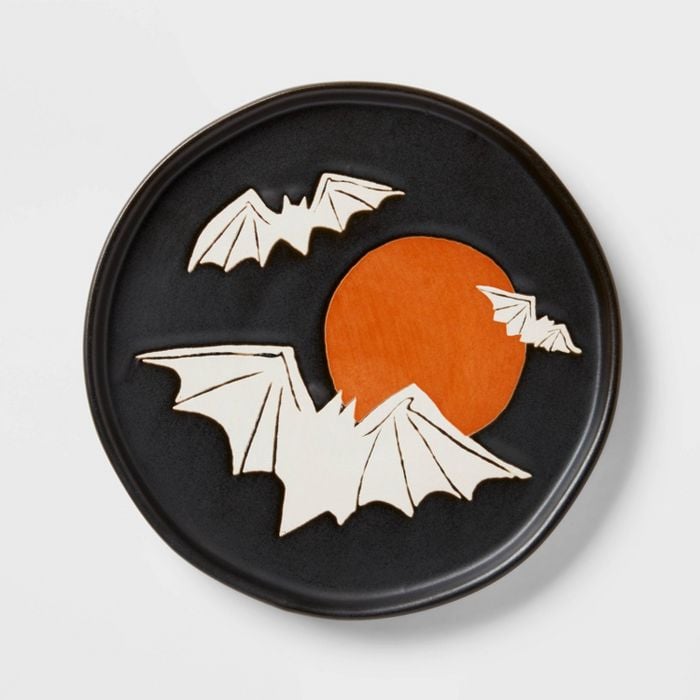 Bon Appétit: Stoneware Bat and Moon Appetizer Plate