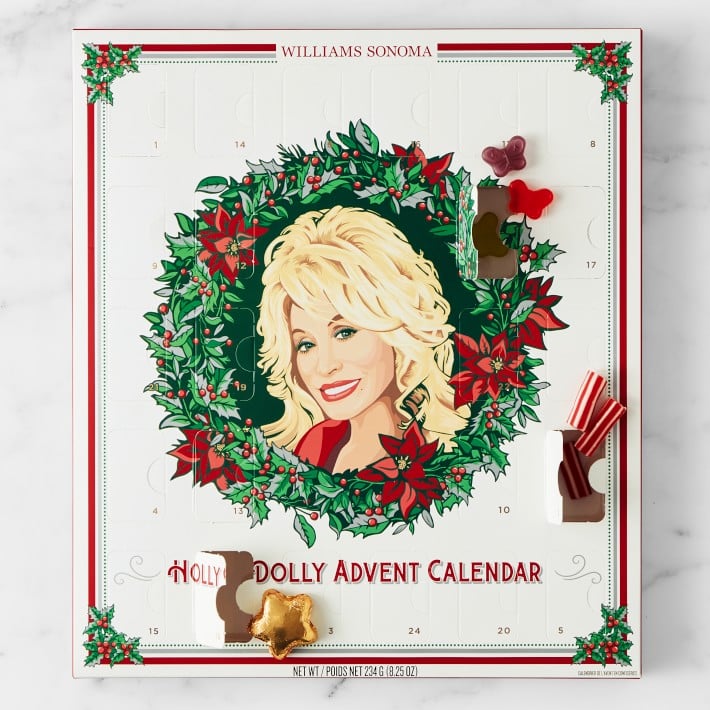 Williams Sonoma
Williams Sonoma
Every editorial product is independently selected by our editors. If you buy something through our links, we may earn commission.
If you are as big of a Dolly Parton fan as I am, hold onto your hat and grab your wallet. This morning, I woke up and was minding my business when I got an email about a Dolly Parton Advent Calendar ($40) at Williams Sonoma. I don't think I've ever reached for my credit card quicker.
Dolly Parton is a cultural icon, incredibly charitable (she helped fund the Moderna COVID-19 vaccine!), and responsible for some of the most beloved songs of all time. If I'm going to have an Advent calendar this year, I want it to be a Dolly Parton Advent calendar, because the only greater combination than Dolly and the holidays is Dolly and chocolate. It's almost guaranteed that this will sell out, so grab it for the Dolly fan in your life now!