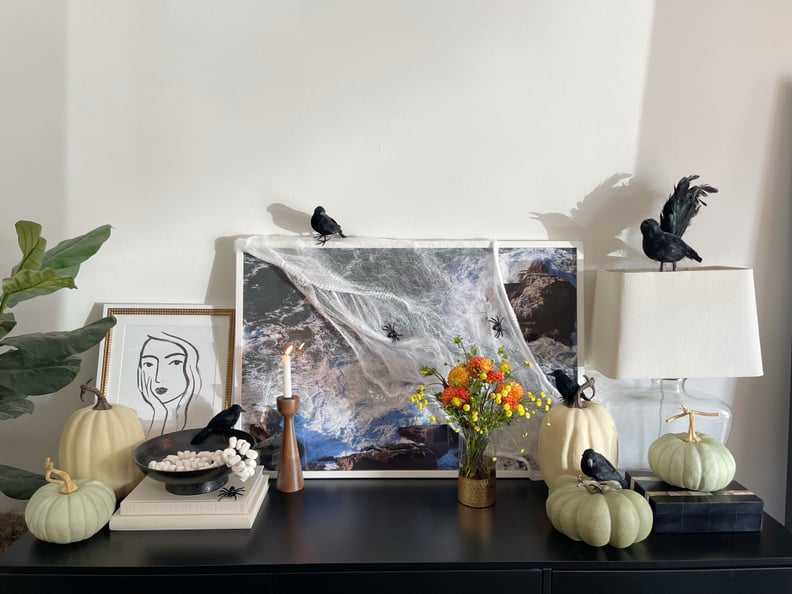 POPSUGAR Photography | Angela Elias
POPSUGAR Photography | Angela Elias
As POPSUGAR editors, we independently select and write about stuff we love and think you'll like too. If you buy a product we have recommended, we may receive affiliate commission, which in turn supports our work.
My first trip to a pumpkin patch as an adult was with my toddler, who gleefully loaded the wagon up with as many pumpkins as his little arms could lift. Sticker shock wasn't something I was expecting to feel when it came time to shell out money for a handful of pumpkins, but I was genuinely surprised. After schlepping our pumpkins home and enthusiastically arranging them on our front porch, I savored the week and a half of fall-bounty vibes they gave before they began to rot. Gotta love that California heat!
Having recently converted to a faux Christmas tree for similar reasons, I've become obsessed with finding realistic faux trees and pumpkins — and Pottery Barn's Faux Pumpkins don't disappoint. As a fan of more-neutral Halloween decor, I went straight for the ivory and sage options and chose three styles to mix and match: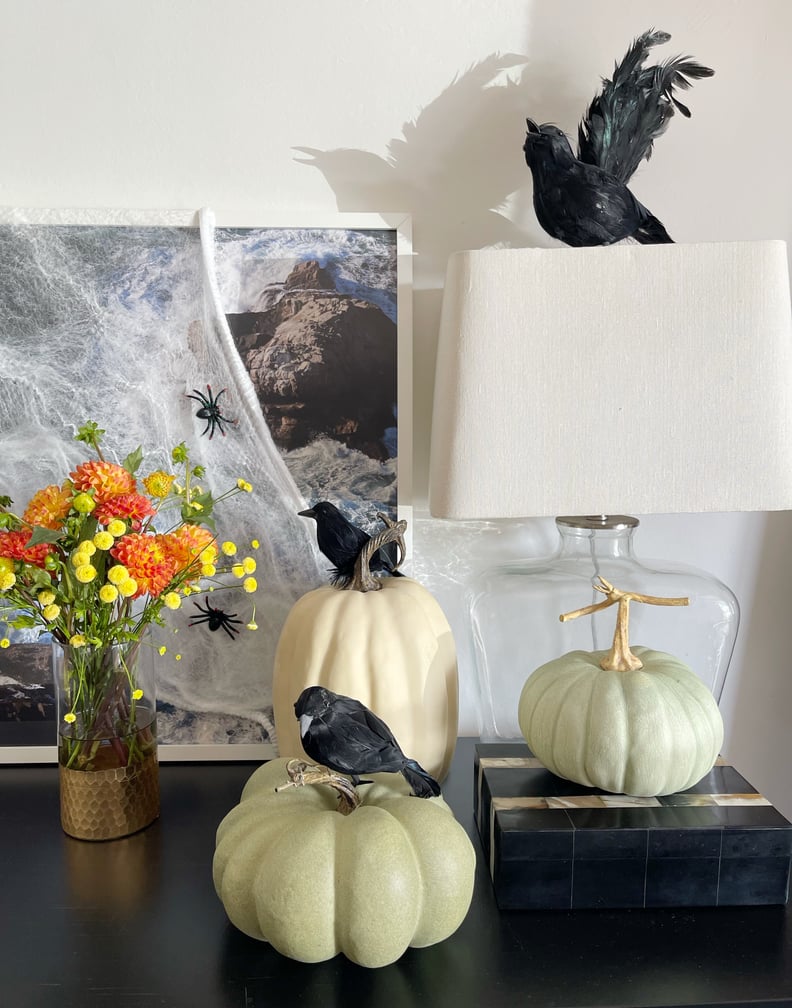 What I Like About Pottery Barn's Faux Pumpkins
Pottery Barn offers seven different styles of pumpkins, including one gourd, that come in a variety of shapes, sizes, and colors. Whether you want to keep it fairly minimal and tonal, like I did, or prefer a mix of colors and patterns (they even have speckled gourds and striped pumpkins), there's something for everyone. Unlike your run-of-the-mill faux pumpkins with shiny exteriors and short plastic stems that give them away as fakes, these pumpkins have twisty, textured stems, patchy imperfections, and organic shapes that make them look like the real deal. The Cinderella varietals make especially fun props for positioning things like blackbirds and spiders!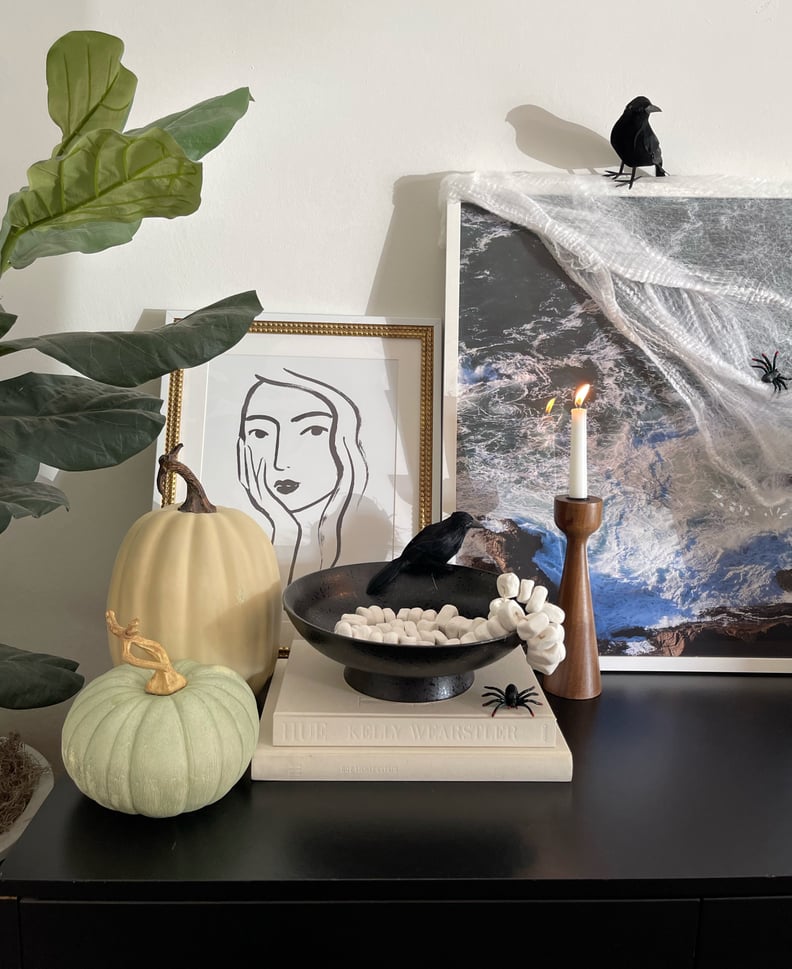 What's Worth Noting About Pottery Barn's Faux Pumpkins
While these aren't the priciest faux pumpkins I've seen, they also aren't the most affordable, but the quality shows. They're definitely an investment, especially if you want to buy multiple pumpkins to group together. If you're looking to stack your pumpkins, you'll want to opt for the Large Ivory Cinderella Faux Pumpkin ($40, originally $50). I attempted to do this with my sage pumpkins, but the stems were too long.
Who Are Pottery Barn's Faux Pumpkins Best For?
These pumpkins are perfect for the person who wants to decorate with pumpkins all fall without having to replace them throughout the season — or yearly, for that matter. You can use them as props for spooky decorations (think cobwebs, spiders, and blackbirds), and when Halloween is over, keep them around as pretty autumnal decor. The smaller ones would look beautiful incorporated into a Thanksgiving centerpiece.
Additional Details
The Medium Sage Faux Pumpkin is nine inches in diameter and five inches tall.
The Tall Ivory Faux Pumpkin is seven and a half inches in diameter and 13 inches tall.
The Small Light Sage Faux Pumpkin is seven and a half inches in diameter and seven inches tall.
The faux pumpkins are made of plastic and Styrofoam and have a painted finish.
They should be displayed indoors or on a covered patio.
To clean them, wipe them with a soft, dry cloth.
Rating:
★★★★★