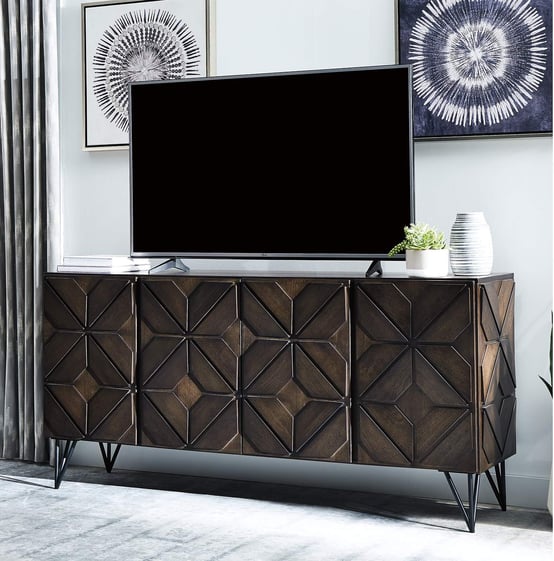 Ashley
Ashley
As POPSUGAR editors, we independently select and write about stuff we love and think you'll like too. If you buy a product we have recommended, we may receive affiliate commission, which in turn supports our work.
Autumn is here, which means it won't be long until you're inviting friends over to watch football, gawk at award-show red carpets, or just chill with a movie on Saturday night. And even though a TV may be the focal point of the occasion, it's nice when a screen doesn't completely dominate your living room. By choosing your furniture and home accents wisely, you can make your TV the center of attention when it needs to be — and help it blend into the background when it doesn't.
Ahead are our choices for stylish TV stands and decor accents that make a television-centric room as gorgeous as possible.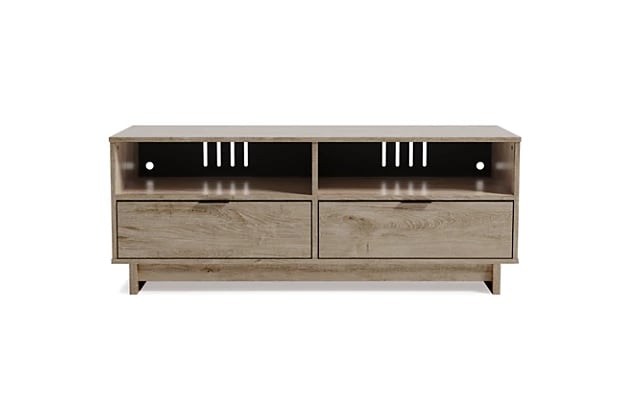 Oliah 53" TV Stand
To make your TV blend into your space, choose a TV stand with a more natural look. We've all seen the metal-and-glass styles that are purely functional, and while they get the job done, they don't do much to make your home feel cozy. Look for stands that have warm tones that offset the "tech" look of a typical TV. This Oliah 53" TV Stand ($260, originally $290), with its appearance of oak, creates a casually elegant vibe. And because it is a stand, it has the cord-organization and storage features you'd expect.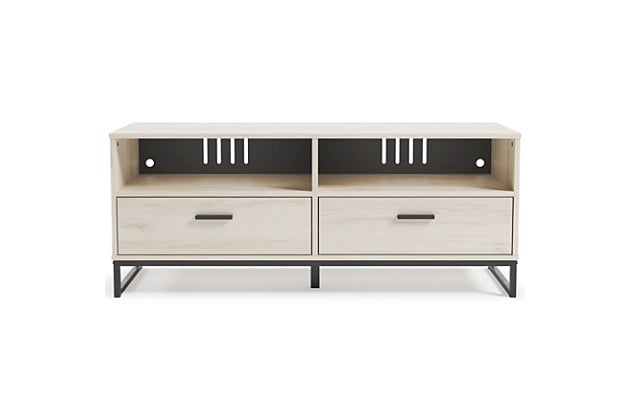 Socalle 53" TV Stand
If your TV is on the smaller side, a medium-size stand is the way to go. This Socalle 53" TV Stand ($260) has simple cord-management options, plus two drawers to store the stuff you don't want on display. Style it with a neatly folded wool throw blanket in one cubby and an objet d'art (like this figurine) on the other side. Add a vase and dried flowers on the top, and boom — it's not a TV stand, it's a beautifully styled situation that happens to include a TV.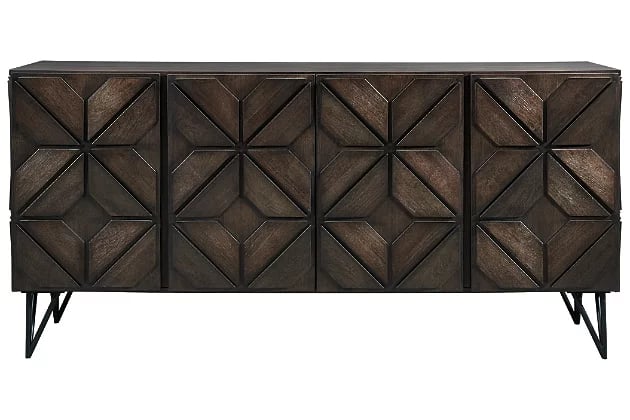 Chasinfield TV Stand
Especially attractive when paired with a wall-mounted TV, this Chasinfield 72" TV Stand ($930) has an intriguing, organic-meets-brutalist feel. It works well even with large screens, because with its geometric overlays, the design doesn't scream "typical television stand." And yet, open those doors and you'll find plenty of room for whatever media and tech gear you might need. Truly the best of both worlds.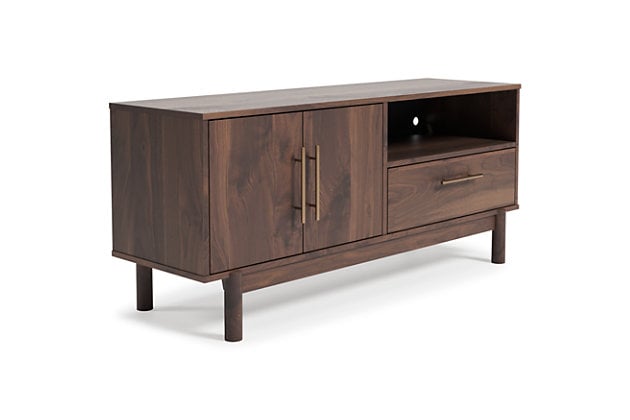 Calverson TV Stand
A clean, classic silhouette elevates the overall look and feel of a room. Even with a TV on top of it, this Calverson TV Stand ($260, originally $290) looks sophisticated due to its simplicity and walnut finish. A two-door cabinet and pull-out drawer provide ample space for gaming equipment, remotes, and other essentials, keeping them out of sight until you need them.

Rollins Bookcases
One way to make a TV-centric room look more balanced is to showcase your favorite books and decorative accessories. An open, stackable setup (such as these Rollins Bookcases ($1,200)) provides plenty of space to style. To prevent things from looking too busy, leave some empty space on each shelf — it'll give the eye a place to rest, and your treasure display will look intentional.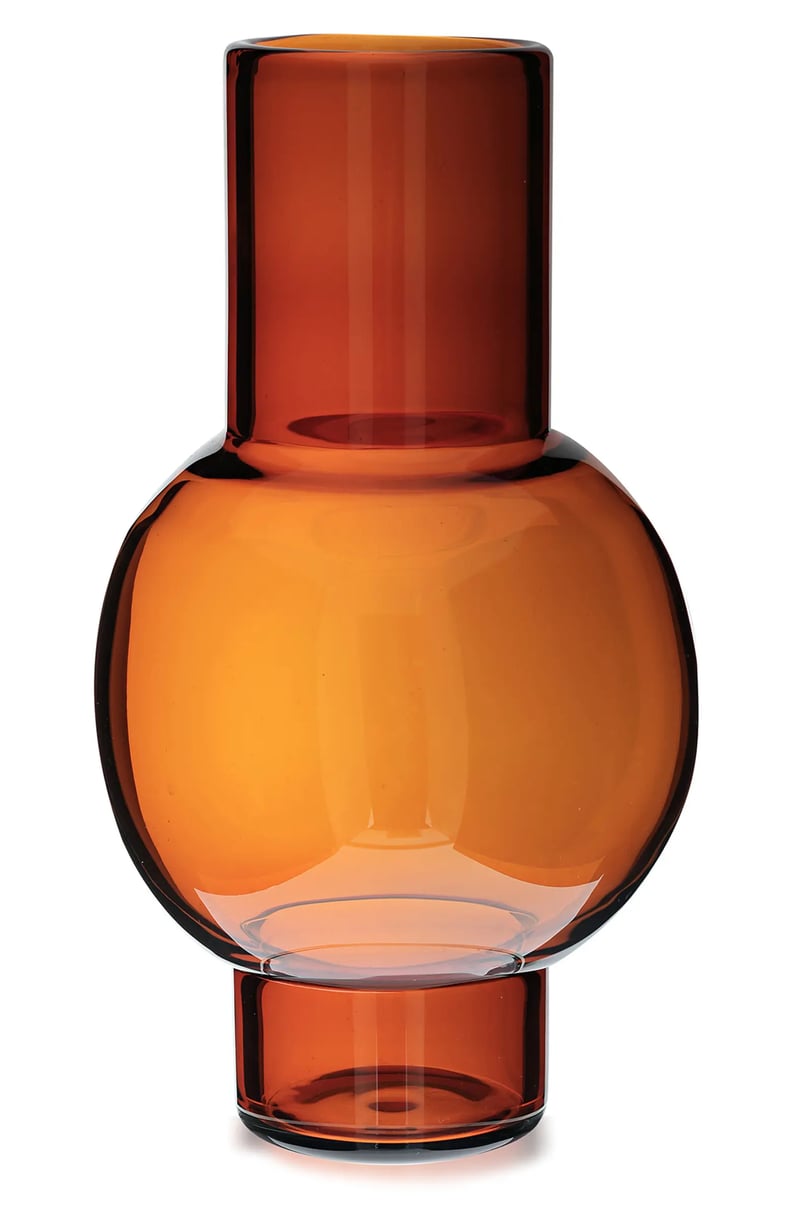 Maison Balzac Loulou Vase
When a TV isn't on, it looks sort of like a big black hole that adds very little to your decor situation. Know what you need to balance it out? Color. This Maison Balzac Loulou Vase ($129) is available in four hues, including this rich amber. Place it next to your telly, add some fluffy pampas grass, and suddenly you've got a pretty little tablescape instead of an enormous black rectangle.
Sunday Large Ottoman
One way to make a TV-centric room feel good is to swap the coffee table for an ottoman. Why? Because you can sit on it and rest your legs on it. This Sunday Large Ottoman ($2,070) is soft and supportive, providing extra seating when friends come over. Add rectangular trays to hold remotes, coasters, and the other binge-watching essentials.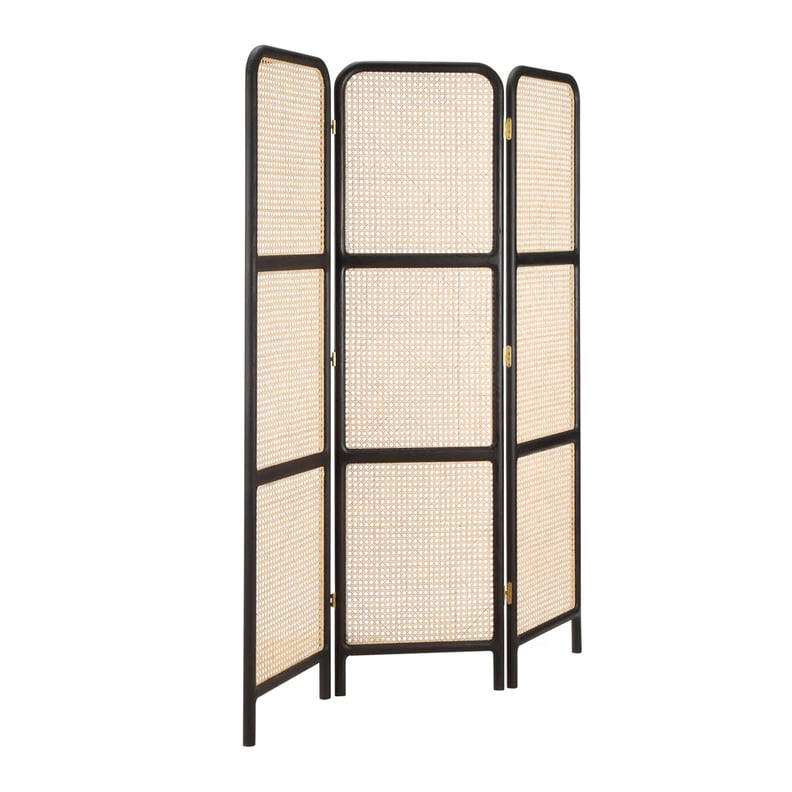 Sundays Soleil Screen
Maybe you're someone who just doesn't want to see a TV at all when it's not in use. Cool, then screens and room dividers are just the thing for you. This Sundays Soleil Screen ($950) is a splurge, but the rattan cane looks expensive and will never go out of style. Use it to conceal your screen when you don't want to see it; fold it up and put it to the side for TV night.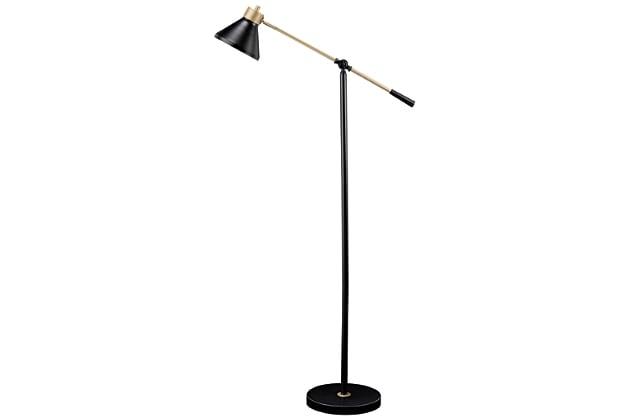 Garville Floor Lamp
Instead of watching TV in a dark room, add some style and just enough light with this Garville Floor Lamp ($90, originally $100). Position it next to the sofa as a reading or task light, then swivel it slightly behind the sofa to create ambient lighting for more comfortable TV viewing.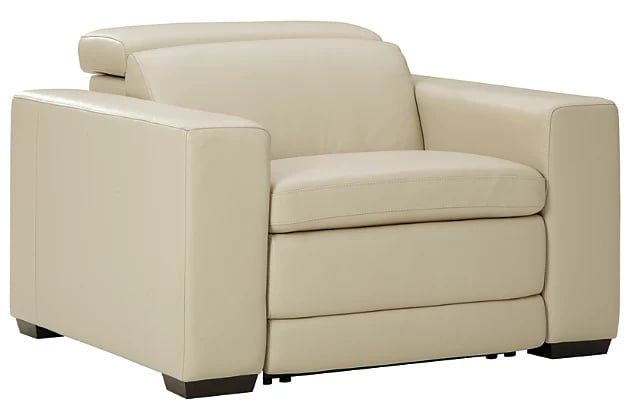 Texline Dual Power Recliner
If you're fortunate enough to have a home-theater setup, you might as well lean into it all the way. This leather Texline Dual Power Recliner ($1,410) is like the movie seat of your dreams. Equipped with a generously sized seat, its adjustable headrest moves with the press of a button. You can lounge, stretch out, and zone out — all while you stream your favorite new show.