Step Inside the Tricked-Out VW Bus Jimmy Fallon Got His Wife For Her 50th Birthday
If there's anything that Jimmy Fallon's at-home episodes of The Tonight Show have taught us, it's that his family is too darn cool. Case in point: they own a retro Volkswagen bus that's been decorated to the nines inside, and we'll bet it's the raddest ride in his whole neighborhood. Painted a bright cherry red, the old-school van is parked outside the Fallons' quirky, treehouse-esque house, and they occasionally take it for a spin around town together, although Jimmy's wife, Nancy Juvonen, apparently uses it the most. The floor is covered with furry, blue-green carpet, and the windows are adorned with red and white shades reminiscent of a picnic blanket. There's even a vintage-looking cabinet of sorts for storing things like tissues and water bottles.
In Jimmy and Nancy's first "Ask the Fallons" segment, they revealed the sweet backstory of how the nostalgic van came into their lives. Knowing that Nancy had learned to drive with a VW bus and drove one all throughout high school and college, Jimmy surprised her with it for her 50th birthday. He had given her a collection of her favorite albums on cassette tape but pretended that he forgot the boom box in the garage. When Nancy walked outside, her brother drove up in the classic red vehicle. To this day, she describes it as one of "the many romantic gestures" her husband's planned for her. Aww!
Keep reading to see all the quirky decor inside the Fallon family's VW bus, which has increasingly become a go-to spot for filming his at-home TV show episodes.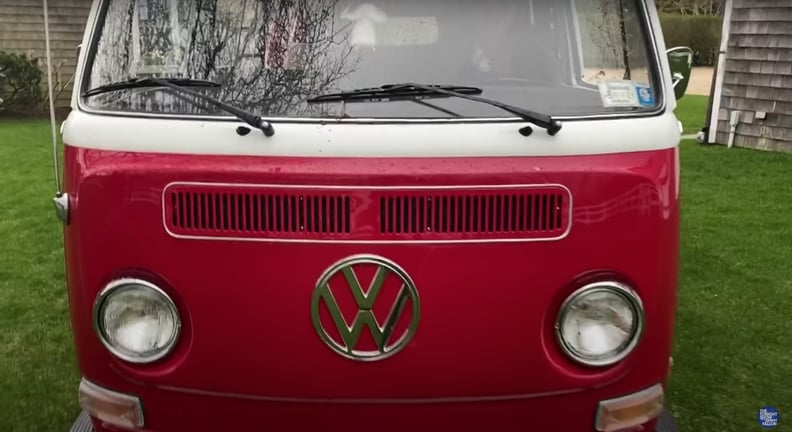 Pictures of Jimmy Fallon's Red Volkswagen Bus
It's painted a classic red hue.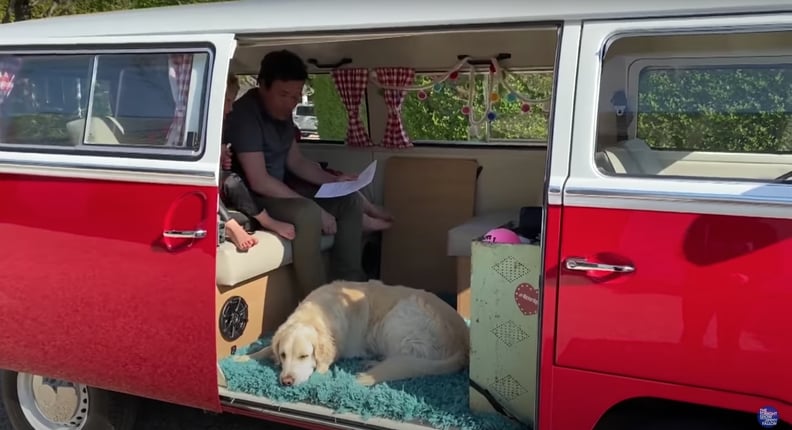 The Fallon family's dog, Gary, likes to hang out inside with them.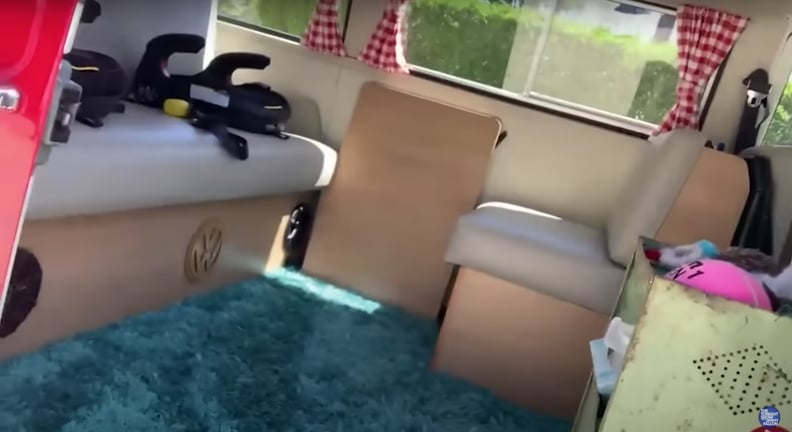 Get a load of that plush blue carpet! There's also a vintage-looking cabinet of sorts to store things.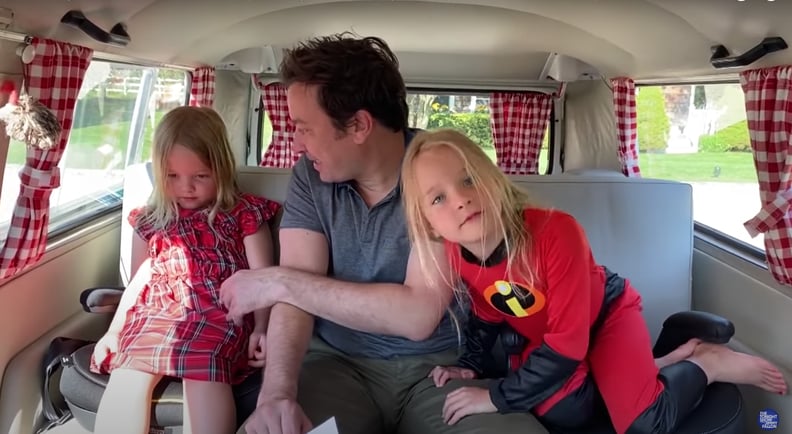 Don't be fooled by those facial expressions — they actually love camping out in the bus.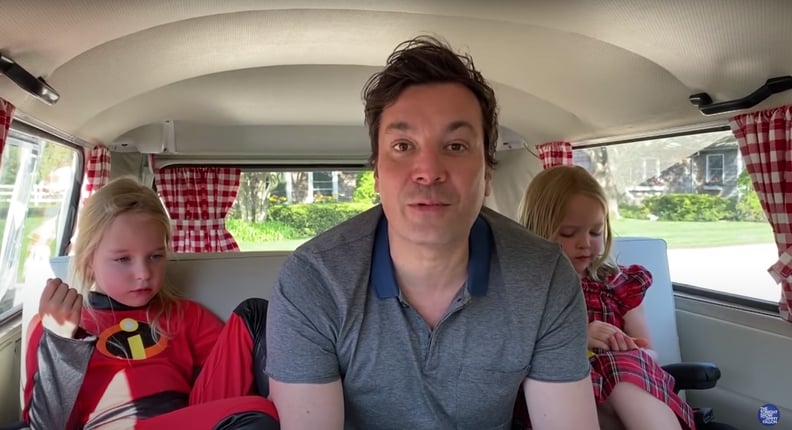 Winnie and Franny have their own car seats situated in the van, of course.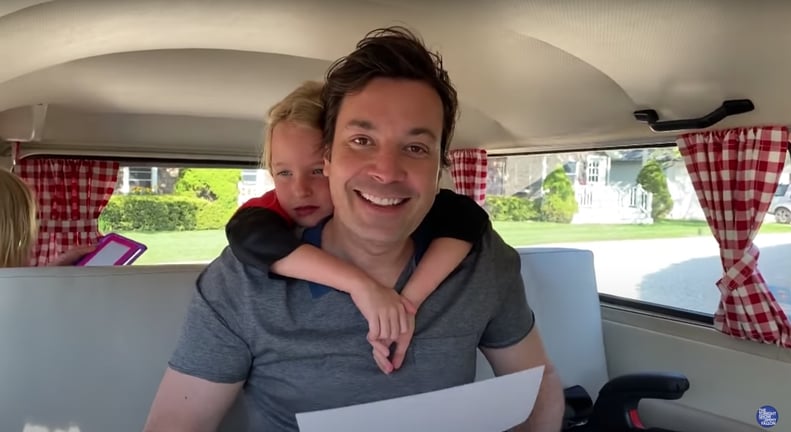 Looks like his daughters enjoy climbing into the trunk — and all over their dad, for that matter.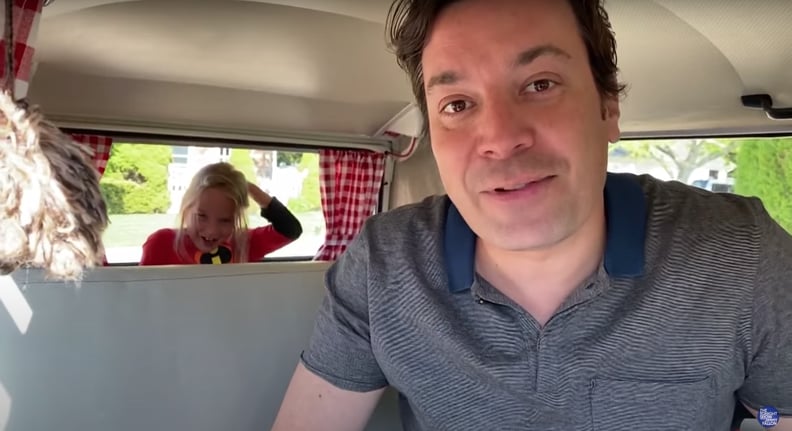 What a fun hangout spot for the adorable sisters.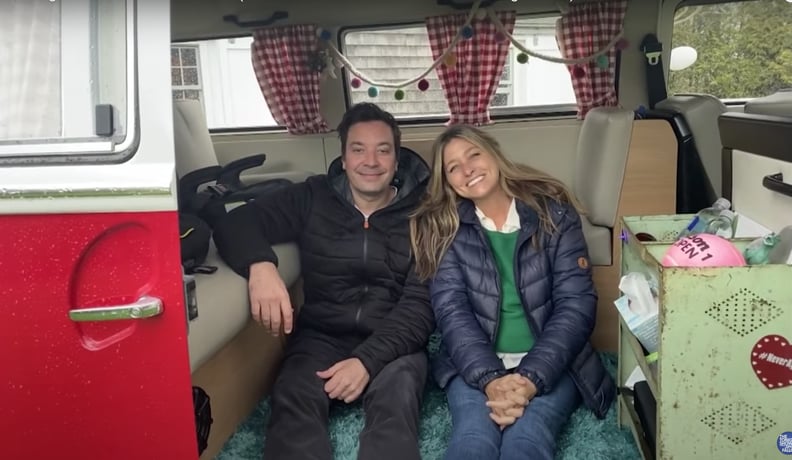 Look at these two lovebirds!
Watch Jimmy Fallon and His Daughters Film a Segment Inside Their VW Bus
Watch Jimmy Fallon Give Ethan Hawke a Mini Tour of His VW Bus
Watch Jimmy Fallon and Nancy Juvonen Film an "Ask the Fallons" Segment Inside Their Van