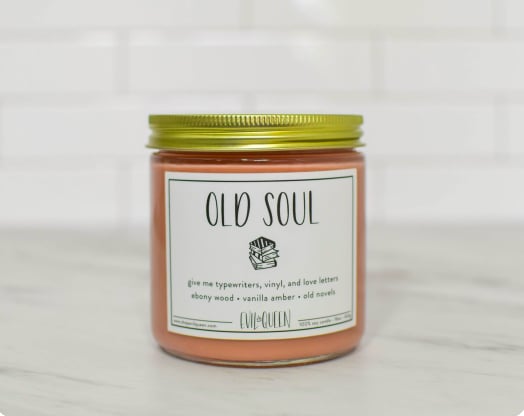 shopevilqueen.com
As POPSUGAR editors, we independently select and write about stuff we love and think you'll like too. If you buy a product we have recommended, we may receive affiliate commission, which in turn supports our work.
If you like to spend Sunday mornings reading early editions of Pride and Prejudice or steeping tea from antique kettles, we've just found the scented candle to bring you the most amount of joy. This essential-oil-infused Old Soul Candle ($28) from Shop Evil Queen encompasses everything an old soul loves, including handwritten love letters instead of texts, books instead of Kindles, and vinyl records instead of Spotify. The candle, which smells like amber, ebony, and vanilla and has a burn time of more than 80 hours, is the perfect gift to treat yourself with that reinforces the fact that staying in is so much better than going out.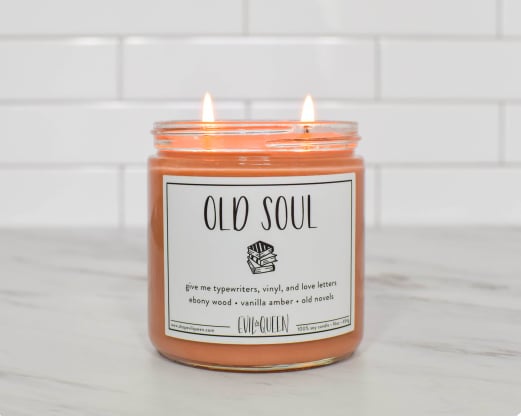 Old Soul Candle
The Old Soul Candle ($28) is made from 100-percent soy wax, is vegan, and doesn't have phthalates. As the maker says, there's "no bullshit."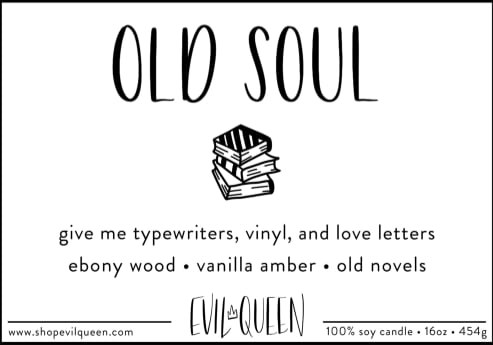 Old Soul Candle
The Old Soul Candle ($28) has earthy scents like amber, ebony, and vanilla to resemble a walk in the woods. There's also a blend of watery pear, lily of the valley, and rose for those floral scents, reminiscent of the floral wallpaper in your grandparent's house.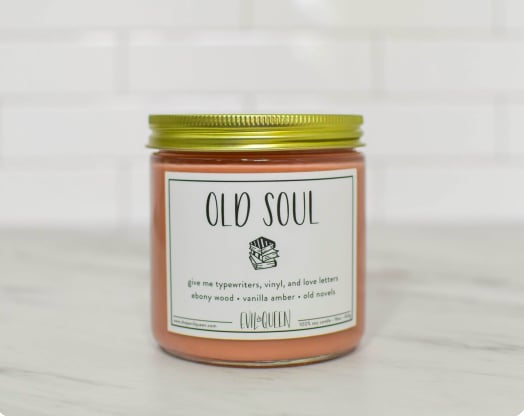 Old Soul Candle
With an 80-hour burn time, the Old Soul Candle ($28) will last even longer than the time it would take to binge-watch all of Golden Girls.