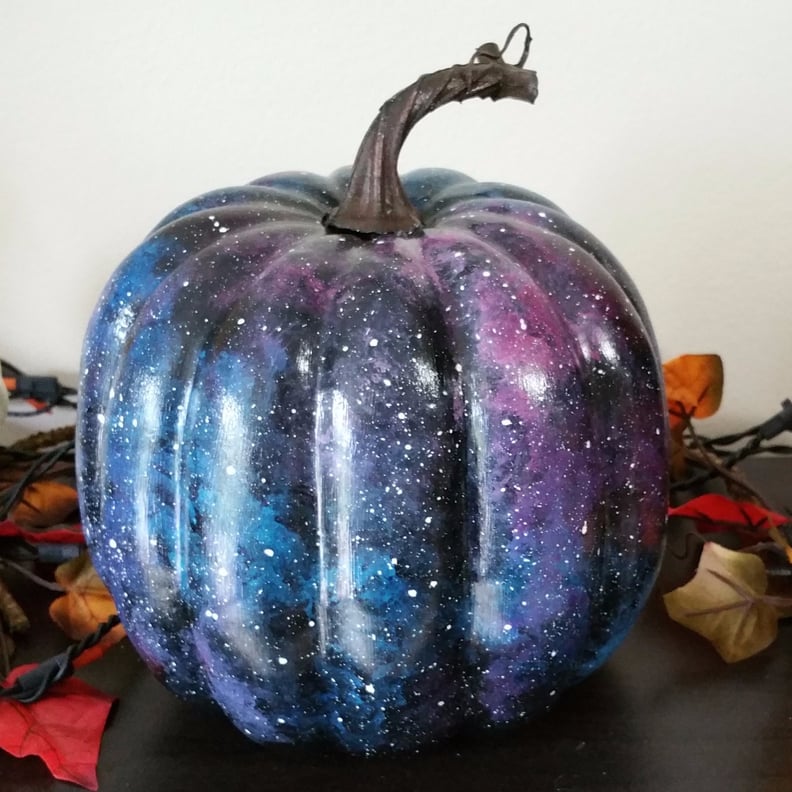 Maybe you're content just throwing some pumpkins on your front stoop for Halloween and calling it a day — or maybe you're quick to decorate with the most gory, nostalgic, or timely decorations. But if you're the type who wants to be on the cutting edge of seasonal design, then we've got the list for you: Pinterest's fastest-rising Halloween decor. Check out what's on the rise ahead.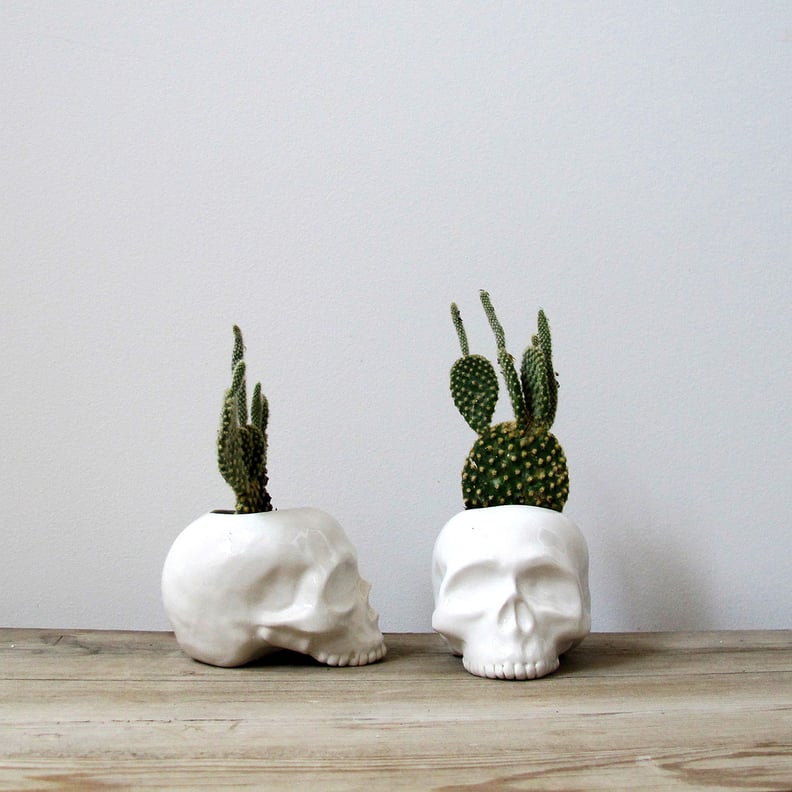 Skull Succulents
Skull planters ($32) will give your home an edge all year long, but when it comes Halloween time, trendy decorators love them filled with prickly succulents. With more than 40,000 Pinterest saves, they're clearly the perfect creepy accent to any trendy Halloween home.
Balloon Pumpkins
Balloon pumpkins aren't just for kids — although they are perfect for a children's Halloween party, especially when filled with candy! Pinterest users have saved 16 times as many versions of these easy and adorable DIY latex accents than last year.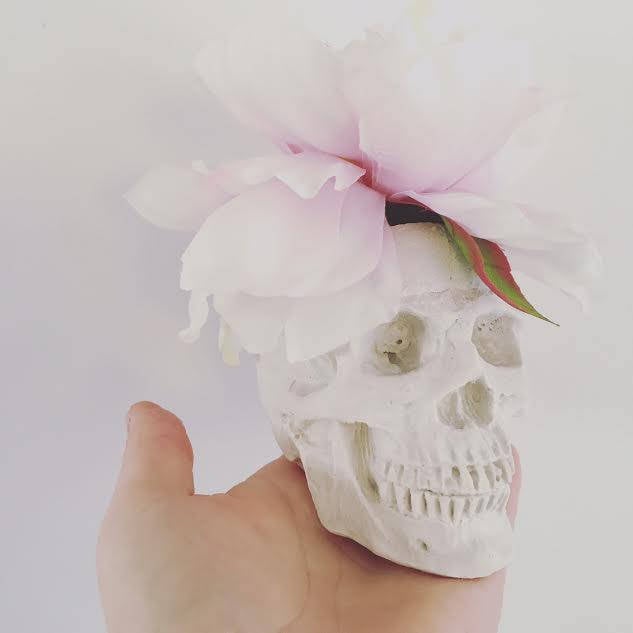 Skull Vase
Succulents not your thing? Go for a femme-meets-macabre floral display by arranging your fresh blossoms inside a skull vase ($17). Whether you use it as the centerpiece in a tablescape or just to add drama to a coffee table, Pinterest searches for this head-turning look are up more than 300 percent year over year.
Galaxy Jack-o'-Lantern
Crafty trendsetters are aiming high when it comes to jack-o'-lanterns this year — like out-of-the-stratosphere high! Galaxy pumpkins are the hottest new thing with more than 5,000 saves on Pinterest. You can get artistic with paint or show off your dexterity with a keyhole saw for a true jack-o'-lantern.
DIY Monster Table Legs
Only have time for one little DIY so you want to pick one that makes a big impact? Opt to make monster legs for your table! This silly-sweet trend has 196 percent more Pinterest saves this year.
Masking-Tape Hand
As Pinterest's hot Halloween trends demonstrate, you can do a LOT with tape! Case in point: creepy masking-tape hands, which have more than 25,000 Pinterest saves this year.
Glow-in-the-Dark pumpkin
Take your pumpkin game to the next level with glow-in-the-dark paint – and don't be afraid to get creative. From luminescent jack-o'-lanterns to glowing geometric pastel designs, saves for this bright idea are up 10 times on Pinterest this year.

Coffin Photo Booth
With how important social media is in our lives, it shouldn't come as a surprise that a Halloween photo booth is trending; without a great Instagram picture to share, did your fabulous costume even really happen? We're loving that eerie coffin photo booths are all the rage, with 2,500 saves for the clever idea.

Packing-Tape Ghosts
So we're not sure whether to be infatuated or terrified by this trend, but packing-tape ghosts are on the rise. Searches for the seriously scary DIY decor is up 60 percent year over year.

Halloween Fairy Garden
Considering the craze around dinosaur gardens in Spring, we shouldn't be surprised that Halloween fairy gardens are trending this Fall. These cute displays have been saved over 150,000 times on Pinterest.