Quince Mulberry Silk Pillowcase Review and Photos
This $40 Silk Pillowcase Keeps My Curls Soft and Frizz-Free
As POPSUGAR editors, we independently select and write about stuff we love and think you'll like too. If you buy a product we have recommended, we may receive affiliate commission, which in turn supports our work.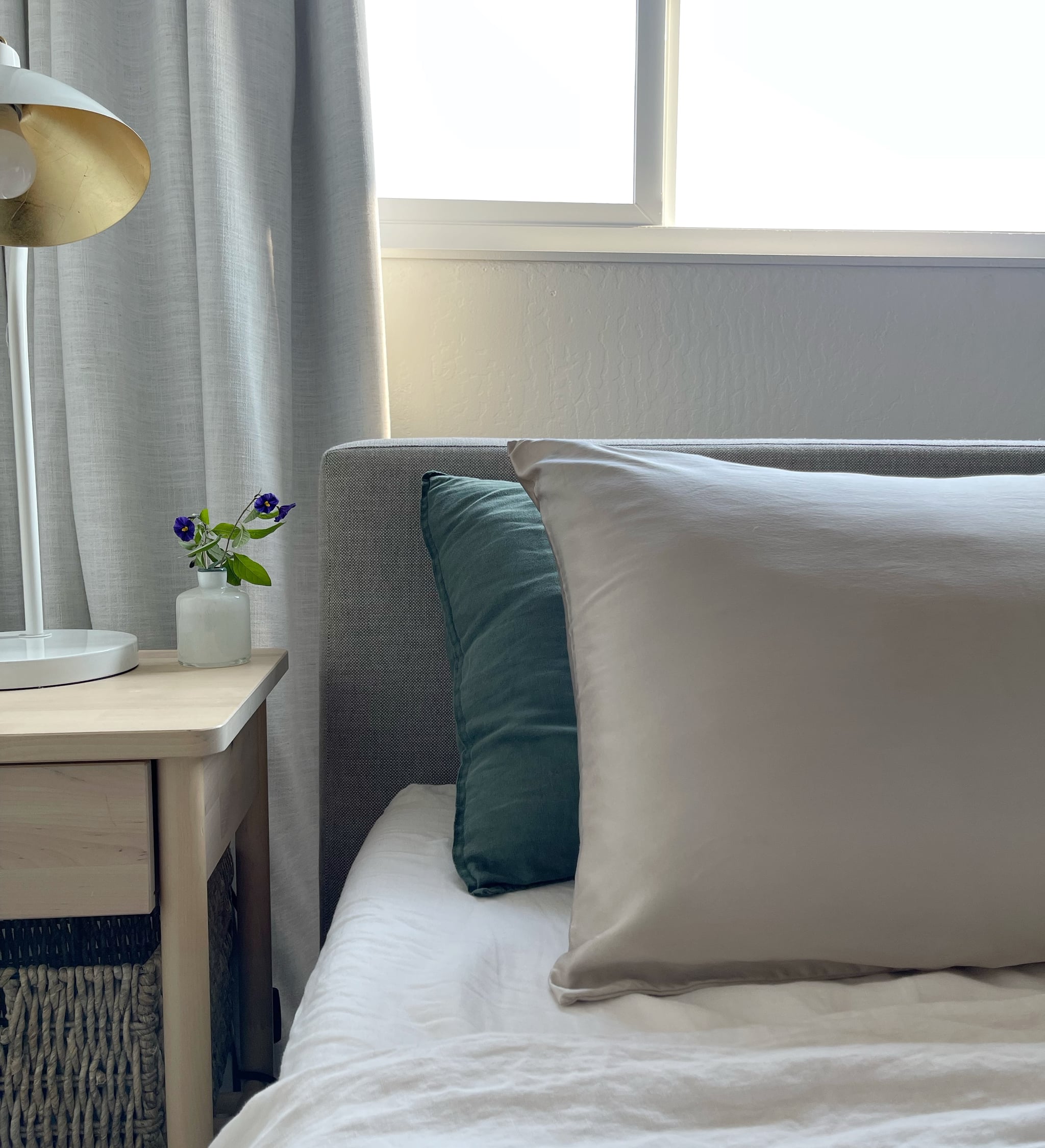 I've been coveting a silk pillowcase ever since learning about all of the beauty benefits of silk, from hydrating your skin and hair and reducing the appearance of fine lines and wrinkles to keeping bedhead at bay. As a curly-haired person prone to dry skin and breakouts, I've been curious to see if the 18 amino acids found in silk fibers actually translates to a pillowcase that delivers noticeable results.
While interviewing celebrities, experts, and athletes about their all-time favorite products for POPSUGAR's My Must Haves series, people like Ayesha Curry, Jonathan Van Ness, Jordyn Woods, Sloane Stephens, and Suni Lee all point to silk pillowcases as their go-to beauty hack. Ayesha Curry noticed several benefits for both her hair and skin after sleeping with a silk pillowcase for a while. "It really helps not to snag your hair and keep it shiny and smooth, but then I noticed that my skin started to clear up and stay clear and I was having fewer hormonal breakouts . . . so I did a little research and it actually backs that up," says Curry.
Beauty benefits aside, there's still a large (and pricey) elephant in the room that needs to be addressed: the high cost. With the average price for 100 percent mulberry silk pillowcases ringing in at $89 for a single pillowcase, one (me) might assume you also need a celebrity bank account to afford them. Luckily, thanks to the direct-to-consumer brand Quince and its 100 percent mulberry silk pillowcases, I can confidently say I've proved that theory wrong.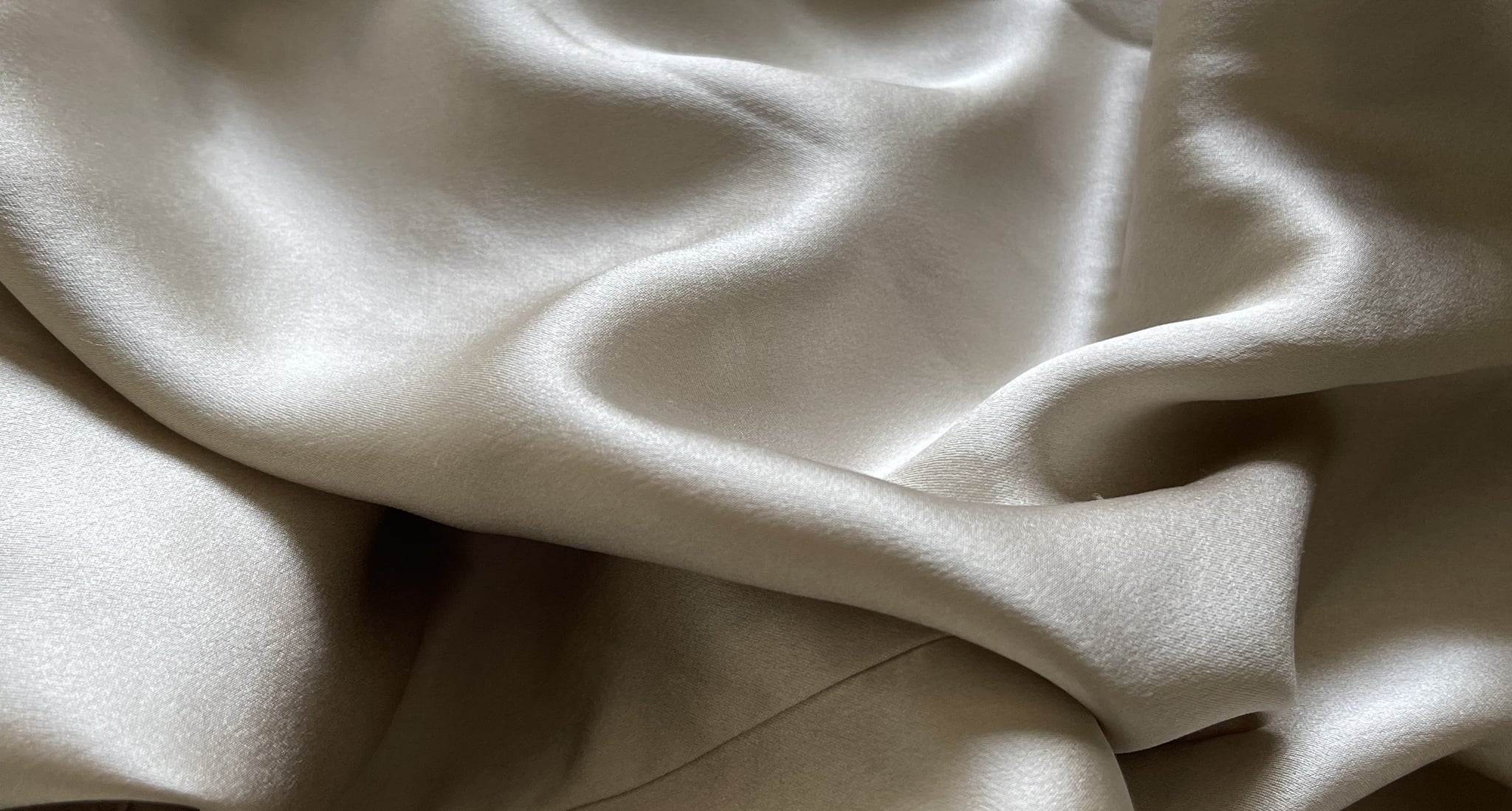 What I Like About Quince's Mulberry Silk Pillowcases
Let's get back to the price. Quince's Mulberry Silk Pillowcase ($40) is less than half the cost of prominent luxury brands. If you're like me, the two-for-one appeal is a huge selling point. Whether it's the thrill of having matching pillows on each side of the bed or just having a spare pillowcase you can rotate between washes, getting two pillowcases for the cost of one already adds loads of value.
More impressively, the quality of the product doesn't suffer. The silk is soft, shiny, and slippery smooth, which not only feels great against my skin but also pops against my textured linen sheet set. I can't help but feel just a tad more pampered — dare I say, regal? — slipping into bed at night. I admittedly even briefly considered investing in silk sheets (because if it feels this good on my face, why not go all in?) but talked myself down from a spending ledge.
After using them for only a couple of months, I can't speak to the long-term effects on fine lines, but the face creases I used to wake up with after a night of side and stomach sleeping are gone. I've also noticed that my blowouts and curls stay intact longer because my hair isn't tangling or frizzing up like it used to when I slept on linen pillowcases.
The antimicrobial characteristics of silk have also helped tame my breakouts, and I feel like I can get away with washing my pillowcases less often, something I used to do without fail every week.
What's Worth Noting About Quince's Mulberry Silk Pillowcases
While you can wash the pillowcase in your washing machine with cold water on a gentle cycle with like colors, you can extend the life of your pillowcase by hand-washing it. If you go the hand-washing route, which is what I do, you can wash it in a clean sink or tub. I also use laundry detergent intended for delicates like silk to ensure it doesn't break down the fibers as I'm washing. As a finishing step, I line-dry my pillowcases by sandwiching them in between two clean towels and rolling them up to absorb excess water, then allowing them to air-dry. They've come out beautiful every time.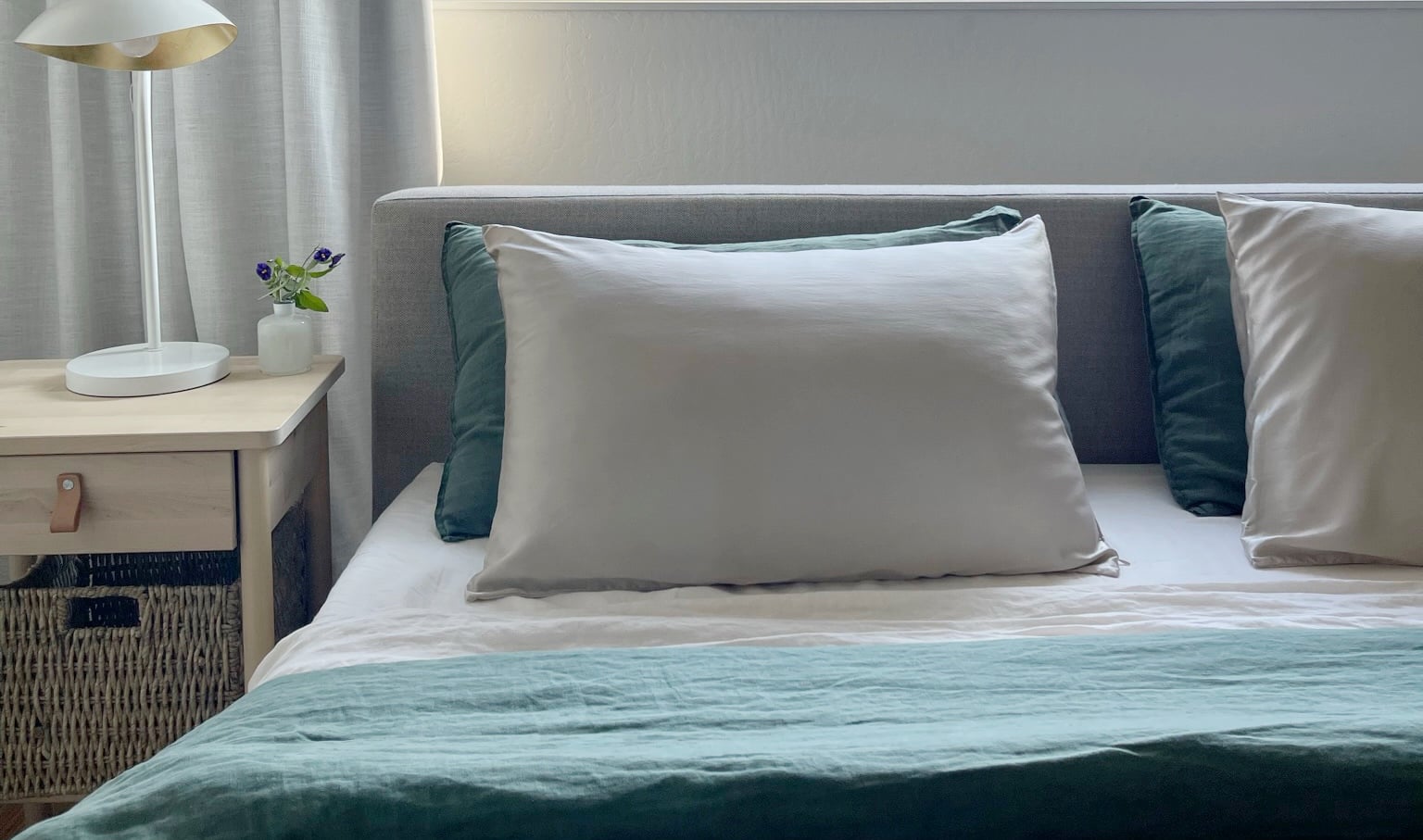 Who Are Quince's Mulberry Silk Pillowcases Best For?
This silk pillowcase is best for someone who is looking for a more gentle alternative to cotton and linen for their face and hair, who appreciates the elevated look of silk bedding, but who doesn't want to shell out almost $100 for a single pillowcase. It's also an ideal choice for people who don't have the time and patience to hand-wash a silk pillowcase and prefer to just machine-wash and replace them more often since it's less of a splurge to replace. If you want to purchase more than one to have matching pillows or just want to test the silk-pillowcase waters, this is a great point of entry.
Are Quince's Mulberry Silk Pillowcases Worth the Splurge?
They are certainly a step up from your standard pillowcase material. When compared to other silk pillowcases that are more than twice the price, the value is worth the investment. In fact, I was so happy with my silk pillowcases that I purchased another mulberry silk item from Quince, its Washable Silk Slip Dress ($80), which I also love!
Additional Details
Made from washable, 100 percent mulberry silk
22 mm fabric weight for a luxe drape and feel
Standard size: 20" x 30"
Zipper closure
Hypoallergenic
My silk pillowcases are in the color champagne, but they're also available in navy, ivory, grey, blush pink, black and charcoal.
Where Are Quince's Mulberry Silk Pillowcases Available?
Quince's silk pillowcases are exclusively available at Quince.
Rating: