You Can Rent Otis's House From Sex Education, So Who's Bringing the Roast Chicken?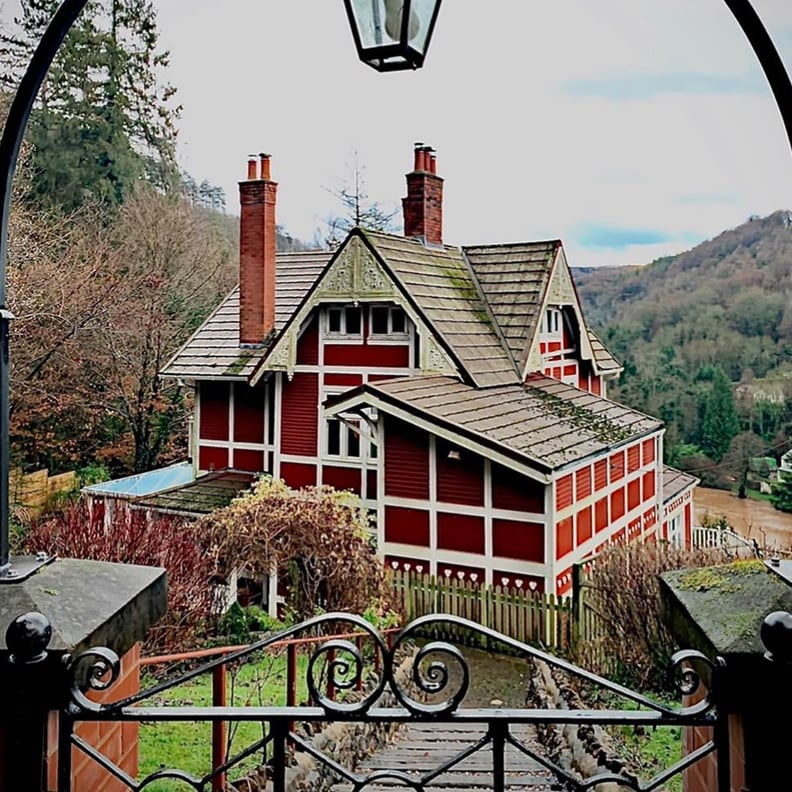 As much as I appreciate Sex Education's open conversations about sexual health and the way the show discusses sensitive topics, sometimes I find myself distracted by how much I would love to move into Jean and Otis's house. For anyone who's had the same thought, the Norwegian chalet, located in England's Wye Valley, is officially up for rent by the owner, so plan your "small, low-key gatherings" and preheat the oven for the roast chicken now.
Elevated over the town of Symonds Yat East, the chalet is a 100-year-old wooden house "with lots of character and history," according to its website. The home, located near the Forest of Dean, offers opportunities to hike footpaths, travel along cycling trails, enjoy the daffodils and snowdrops in the surrounding garden, visit nearby pubs, or soak up the sun on the deck. For anyone interested in visiting in the warmer months, the conservatory dining room has double doors leading to the patio, offering the opportunity to dine outside or take in the gorgeous view. A sauna is also being built, according to Insider, making this a cozy countryside getaway in the cooler months.
If you're looking to book the house for yourself, enter your email address on the chalet's sign up page to be notified once it's available, and see what it looks like IRL ahead.