The One Reggaetón Song That Makes Me Feel Empowered
Say What You Want About Reggaetón, but This Song Inspired Me to Be the Empowered Woman I Am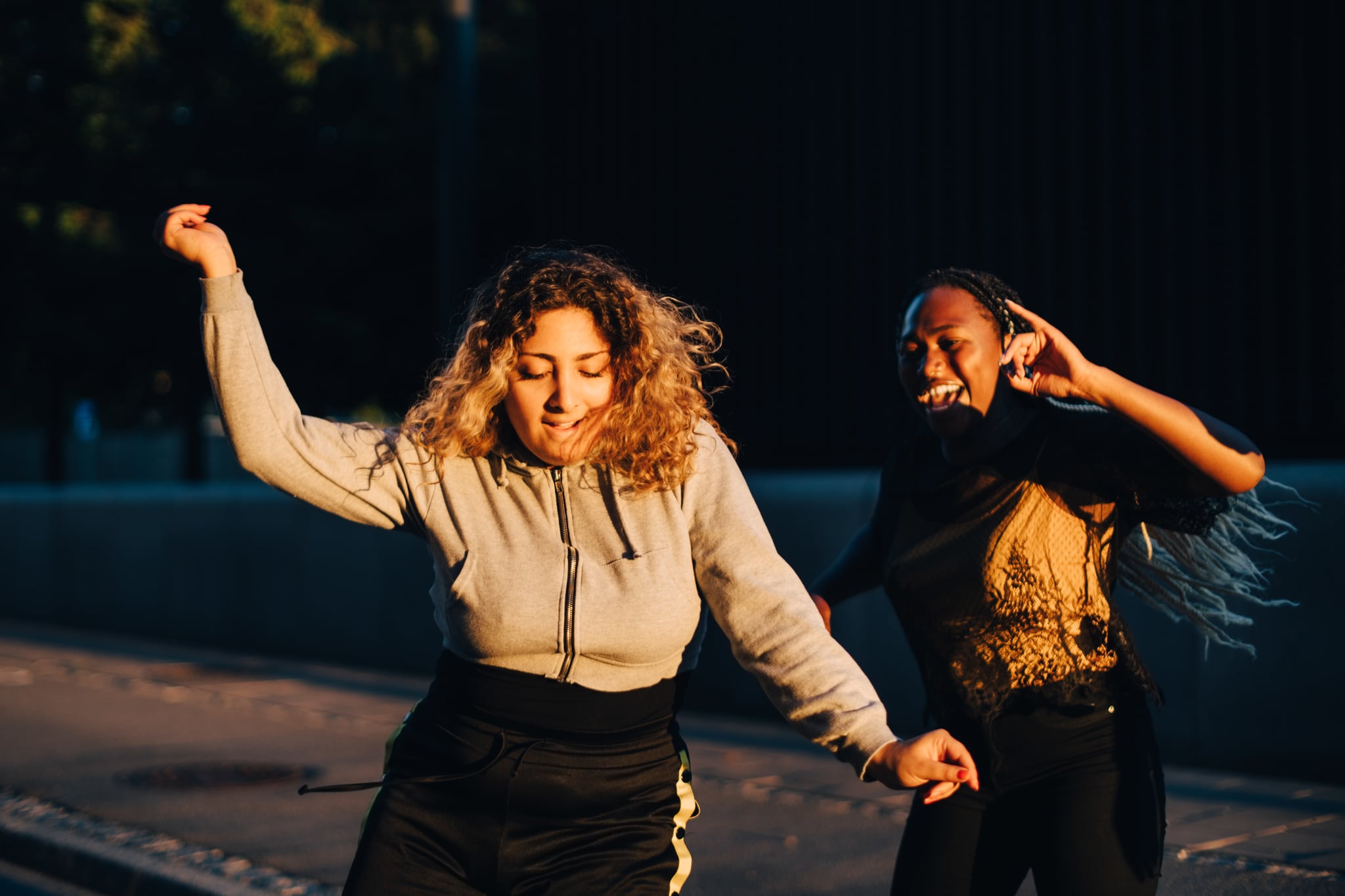 I find it funny how every generation claims that all the up-and-coming new artists are ruining music. When I was a teenager, reggaetón finally became mainstream and more widespread, but at the time, the lyrics were still denigrating women. Parents all over rallied to ban this genre, calling it "the demise of music." Little did they know that reggaetón would evolve into the new pop, the lyrics would become more PG-13, and the sound would represent Latinx all over the world.
However, at the time, parents could not conceive of this idea. They would team up with our schools to lecture us on how bad this music was for us, that it wasn't really music, and that we shouldn't be listening to that "trash." Like any teenager, once something was banned, I wanted it even more. So I started listening to reggaetón on the DL. I couldn't stay away from the catchy rhythm and — because that was the age — the sexual innuendos.
There was one song in particular that really shaped me, though. One song that really brought out the powerful woman in me, that reassured me that I had the right to say "no" to any circumstance where I felt uncomfortable, and that I could unapologetically explore my sexuality and enjoy it — for me, not for anyone else. It became an anthem, and, to this date, it's a reminder to all of us women to own our lives and live how we want.
That song is "Quiero Bailar" by Ivy Queen. In a male-dominated genre, Ivy pushed boundaries and made herself heard, and 17 years after its release, the song continues to be more relevant than ever.
But to 13-year-old me, it was also the perfect excuse to validate reggaetón in front of others. In a sea of machismo, we had this example of a song that was telling us to stand up for ourselves — something we should be encouraging our girls to do, especially when we're in such a vulnerable age. It's OK to like a boy, it's OK to want to kiss him, and it's OK to not want to have sex with him.
Historically, the song marked a before and after in Ivy Queen's career, someone who went from being the only woman in a reggaetón group in the early '90s to launching her solo career in 1997 because she became tired of the violent and sexual themes often used in reggaetón and wanted to write about a wider variety of subjects. After lack of commercial success, she was dropped from her label, but she soon found her voice again releasing "Quiero Bailar," which not only put her back on the map but also cemented her as the woman pioneer of reggaetón.
Last year, to make the song even more meaningful, Ivy rerecorded her hit, this time around guided by a team of women engineers who also produced and mastered the hit. To this date, this song remains one of the best reggaetón songs of all time and continues to position itself as an empowerment anthem for Latinas and women all over.