Bianca de la Garza In Glo We Trust Beauty Collection
Bianca de la Garza Launched Her Beauty Brand, and We're in Love With What She Stands For
As POPSUGAR editors, we independently select and write about stuff we love and think you'll like too. If you buy a product we have recommended, we may receive affiliate commission, which in turn supports our work.
Bianca de la Garza continues to position herself as a beauty guru with her company, Bianca de la Garza Beauty, and her In Glo We Trust collection. While her fair complexion and golden hair might throw you off, Bianca has always acknowledged her Mexican heritage. Her mom is Irish and her dad is Mexican, and although she was raised by her mother in Boston, she spent Summers with her dad's side of the family.
But it wasn't until she worked as a reporter and producer for ABC and Fox news stations that Bianca got to witness the realities of many Latinx people; her job brought her close to the US-Mexico border, and her award-winning reporting led to the closing of an illegal sweatshop there. She went on to develop her own late-night show, Bianca, and after more than 20 years as a highly respected producer, host, and journalist, she decided to pursue a big passion of hers: launching a beauty company.
She launched Bianca de la Garza Beauty last year, with products that combine skin care and makeup. She tested the waters with the In Glo We Trust Illuminating Serum, and after that success, she launched the whole collection, In Glo We Trust, in the Spring.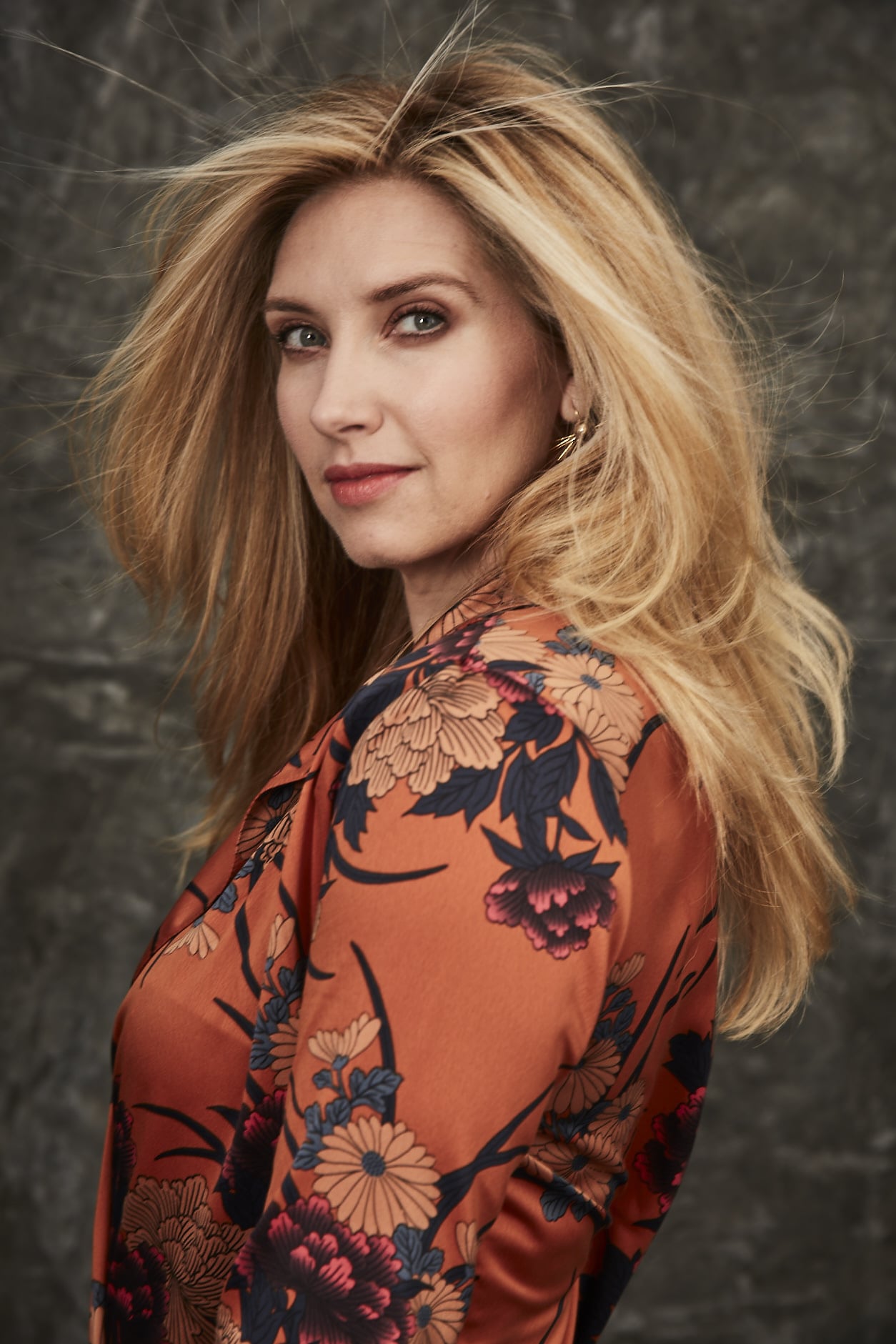 "Today, women want and deserve to define what 'beautiful' is for themselves, instead of having it fed to us by a select few controlling that mainstream message," Bianca said in a press release. "We are done chasing an ideal that is unattainable. No more unrealistic and unhealthy images that don't reflect us. No need to cover up; we want women to trust themselves and know they are enough."
Bianca de la Garza Beauty embodies an innovative fusion of skin care and makeup, promoting a simplified skincare routine. With an emphasis on fresh glowing skin — not covering up, but truly enhancing one's inner glow — BDG Beauty is all for improving the overall appearance and health of the skin.
Bianca also added a little nostalgic element to her line. She and her prima Cindy would spend Summers together as teenagers, and she remembers it was all about highlighting the eyes. That's how the illuminating eye cream from Bianca's collection came about.
If you're looking to enhance your beauty routine while supporting Latina-owned brands, keep reading to find out what Bianca de la Garza Beauty offers and how to make the most out of each product.