CNCO Headlining Billboard and Pepsi's En Vivo Latin Series
CNCO Will Headline En Vivo Latin Concert Series, and I Can't Wait to Dance That Reggaeton Lento!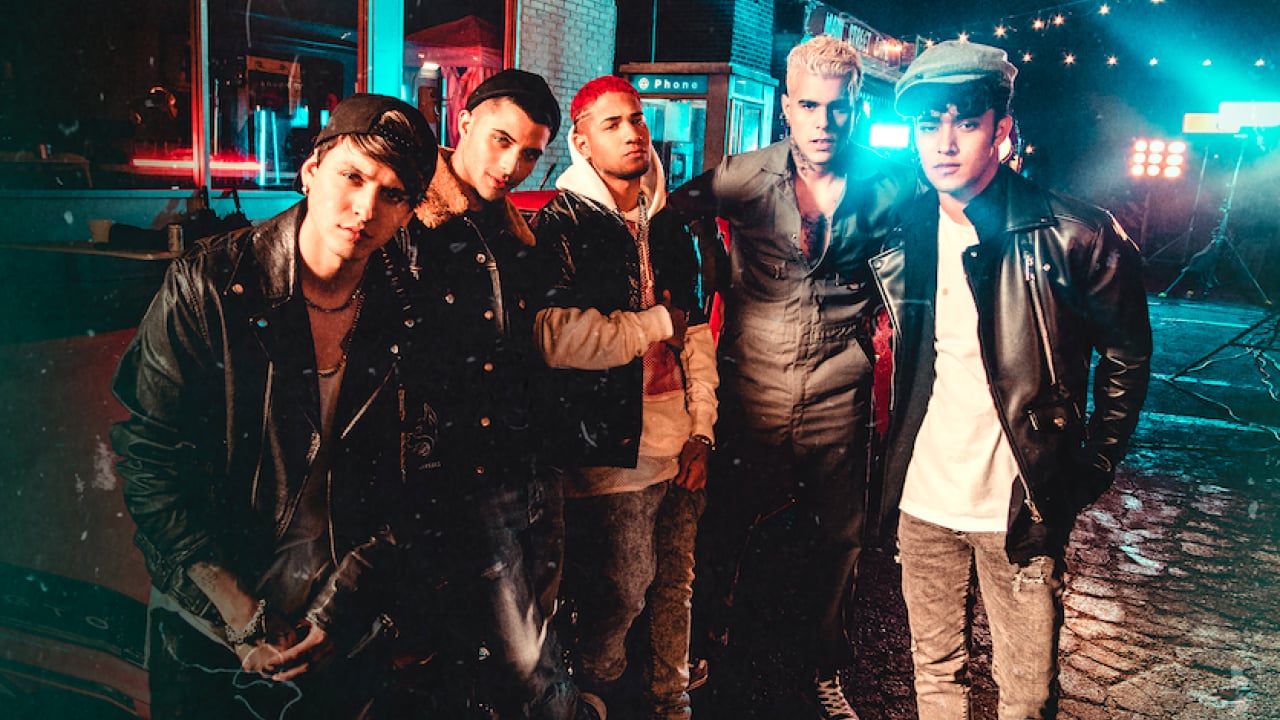 En Vivo Latin Concert Series is back, and CNCO is headlining the event. Now in its fourth year, En Vivo celebrates emerging Latinx music by giving passionate fans a once-in-a-lifetime opportunity to see chart-topping artists at private concerts in New York, Los Angeles, and Miami. It'll be "Tan Facil" to dance our "Reggaeton Lento" with CNCO as the main act, but keep your eye out for the local supporting artists who will also be invited to perform.
This year, Billboard and Pepsi joined forces to coproduce the event. "We're proud to give a platform to emerging Latinx artists through our continued partnership with Pepsi and best-in-class branded entertainment events," Leila Cobo, vice president and Latin industry lead at Billboard, said in a statement. "It is really powerful to have our two iconic brands support artists and bring our community — and their most passionate fans — together with these dynamic and engaging concerts."
Since their formation in 2015, thanks to Univision's reality show La Banda, the Latin Grammy-nominated phenomenon CNCO has dazzled the music industry as one of Latin pop's most influential and prolific hit-makers. CNCO is composed of five young Latinos from different nationalities, who are not only stylish but also eye candy (even if I'm old enough to be their cool aunt): Christopher from Ecuador, Erick Brian from Cuba, Joel from Mexico, Richard from Dominican Republic, and Zabdiel from Puerto Rico.
The band wowed at the 2019 Latin Billboard Awards and took home wins for all three of their nominations: Latin pop album of the year; Latin rhythm artist of the year, duo or group; and Latin pop artist of the year, duo or group. In addition, they're fresh from cohosting Premios Juventud alongside Lalí and Alejandra Espinoza, where they also performed their new hit "De Cero." The group's debut album, Primera Cita, and self-titled sophomore album both debuted at No. 1 and went multiplatinum in the United States.
"We're excited to partner with Billboard to support Latinx music and culture, and give our fans the opportunity to see CNCO and local artists in New York, Los Angeles and Miami this Summer," Marissa Solis, PepsiCo vice president and general manager of the Hispanic Business Unit, said in a statement. "Pepsi wants to celebrate those that choose to listen to their inner voice in pursuit of their passions, and provide exclusive experiences that only Pepsi can to those that live life unapologetically."
If you grew up Latinx in the late '90s and early '00s, you definitely remember Shakira's groundbreaking commercial for Pepsi with her hit "Inevitable," which had you singing and dancing in your room whenever it came on TV. Even before that, Chayanne had been a Pepsi spokesperson as well, and since that Shakira commercial, Pepsi has continued to team up with and support other major Latinx names like Jennifer Lopez, Christina Aguilera, Jaci Velasquez, Juanes, Daddy Yankee, and RBD, and who could forget Enrique Iglesias as a Roman emperor waiting for Pink, Britney Spears, and Beyoncé to face off dressed as gladiators in an arena? Now the company's backing CNCO, and we really hope they get to be featured in their very own Pepsi ad!
Image Source: Courtesy Photo