Cameron Diaz's Quotes in InStyle's September 2019 Issue
Cameron Diaz Gives a Rare Interview to Deliver Gems of Advice Like: "Let Go of Giving a Sh*t"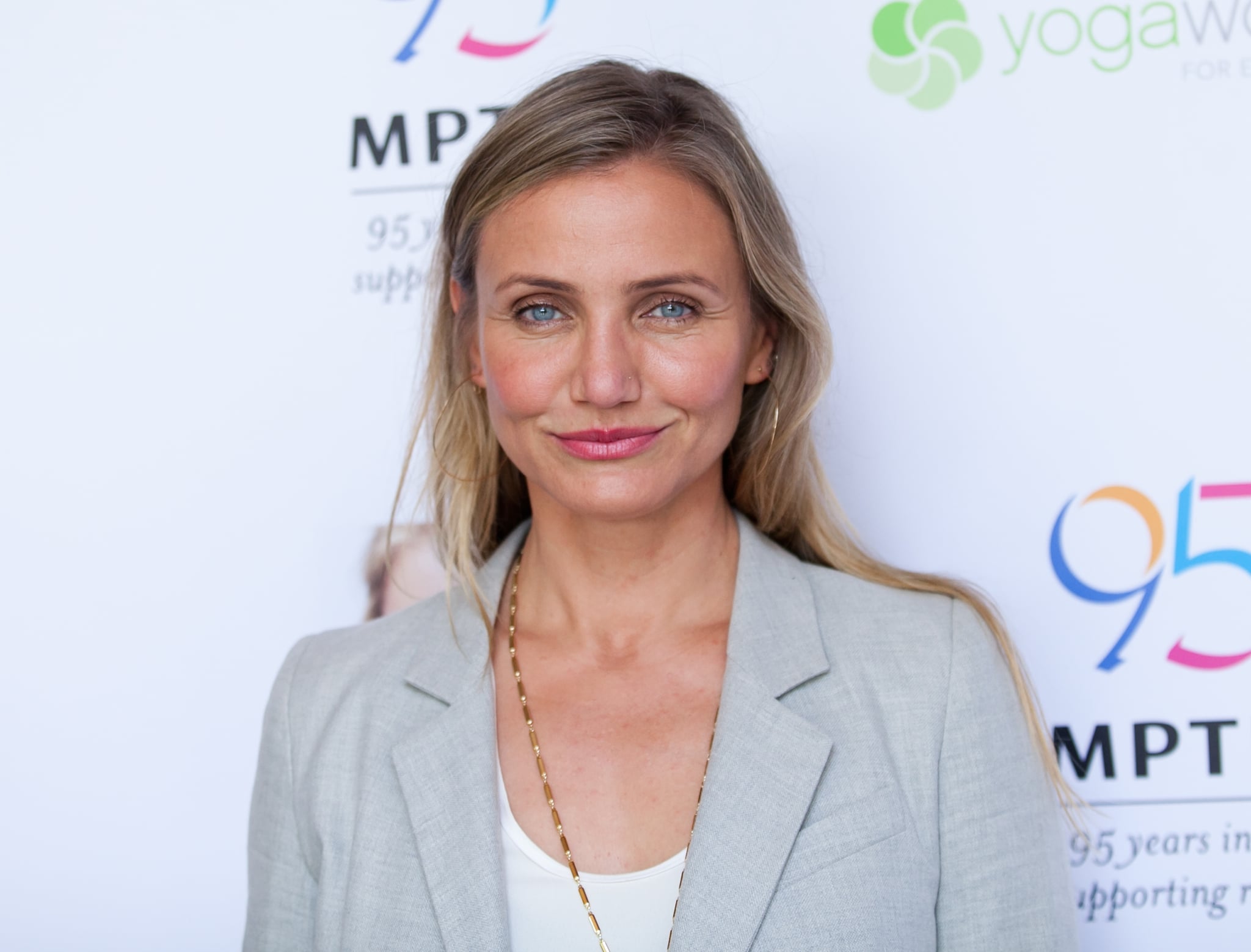 It's been five years since Cameron Diaz appeared onscreen, and she intends on keeping it that way, for now. In an essay for InStyle's 25th anniversary issue this September, the 46-year-old actress spoke about living (a little less) out of the public eye and relishing in alone time. "The way I look at it is that I've given more than half of my life to the public. I feel it's OK for me to take time for myself now," she said, adding, "I don't miss performing."
Having hit her professional stride in the '90s with breakout roles in films like The Mask, My Best Friend's Wedding, and There's Something About Mary, Cameron expressed a nostalgia for that time period just before the advent of smartphones. She said, "I'm just so grateful that I got to witness and partake in it."
"Don't care. I really don't. It's such a relief."
Then again, it seems Cameron has no desire to revisit the past. Describing her forties as the "best decade," she explained, "You just get to be real with yourself, and you can also make necessary changes because you have the experience of looking back on four decades." Cameron added, "You get to let go of giving a sh*t about anything. You're done! Don't care. I really don't. It's such a relief."
So what is she doing now that she's not acting in big blockbusters? Simply, living. "It's fun to just not have anybody know what I'm up to. Because my time is all mine. I'm not selling any films, and because I'm not selling anything, I don't have to give anybody anything," Cameron said. "I'm living my life."
Cameron did, however, hint at a potential forthcoming project in the "landscape of wellness." She also commended stars like Gwyneth Paltrow and her sister-in-law Nicole Richie who have pivoted to launch their own brands. Guess we'll just have to be patient.