Essay About Latinx Representation in the Music Industry
It's Long Overdue, but Latinx Representation in Music Is Finally Making Me Feel Seen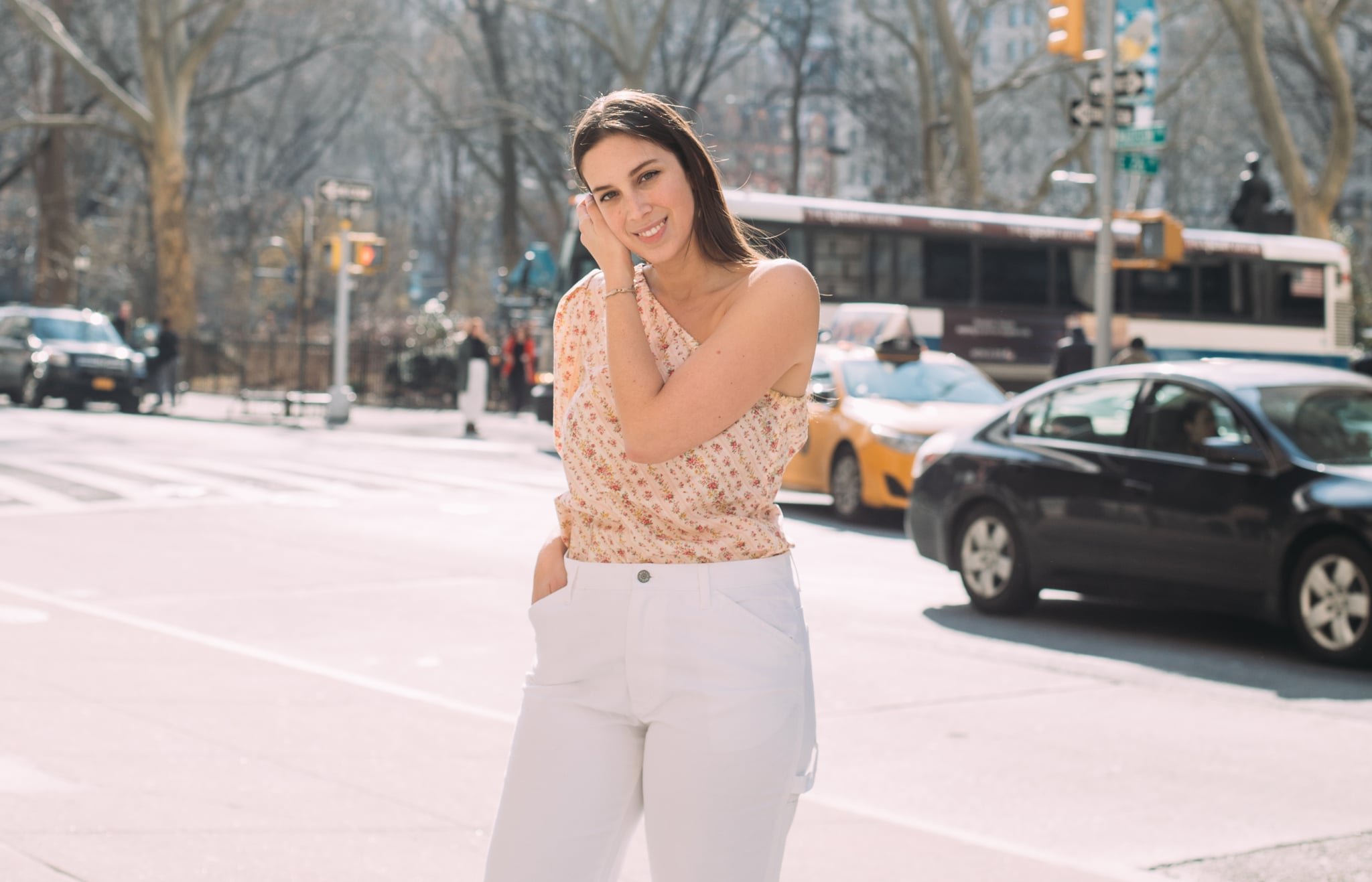 Image Source: POPSUGAR Photography / The Street Sensei
I was watching the 2019 MTV Video Music Awards — well, technically covering the award show, as is typical for my job — and amid appearances and performances from all the usual artists, I kept getting caught off guard by all the Spanish. First came a performance from Rosalía and Ozuna and, later on, one by J Balvin and Bad Bunny. Both performances were done entirely in Spanish — a rarity acknowledged by Rosalía in her acceptance speech for best Latin video: "I'm so happy to be here representing where I come from and representing my culture. Thank you for allowing me to perform tonight singing in Spanish."
As a fan of all the aforementioned artists, I was filled with excitement and pride. Then, there was a part of me that selfishly thought, "Where was all this when I was growing up?"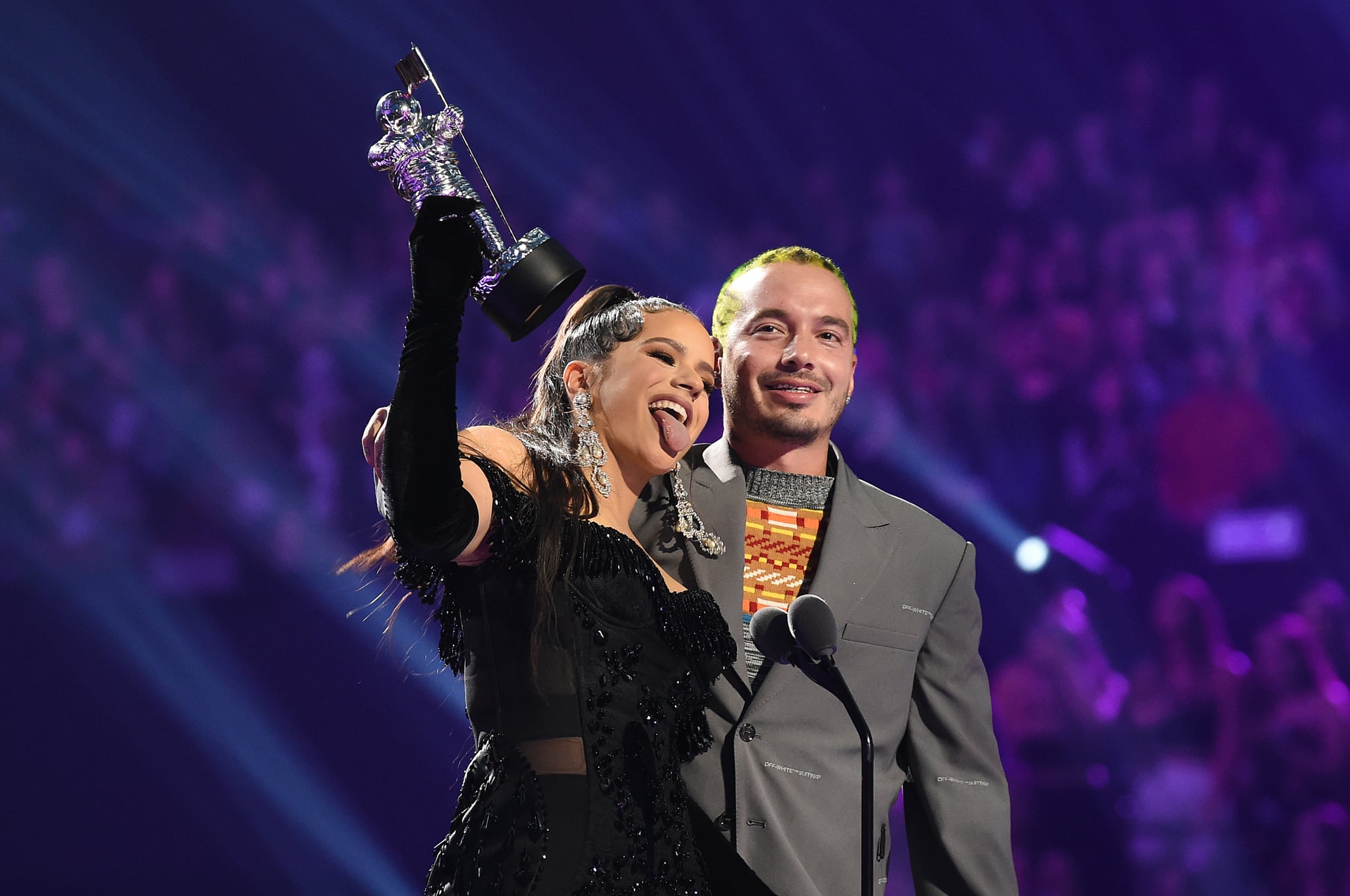 Image Source: Getty / Dimitrios Kambouris
I was pretty obsessed with pop culture and award shows all throughout my adolescence. I can clearly remember watching Madonna kiss Britney Spears — and, moments later, Christina Aguilera — at the 2003 VMAs. I recall staying up late to watch Kanye West close out the show in 2010 with his powerful performance of "Runaway." In fact, I even attended the award show in 2005 when it took place in my hometown, Miami. And though I eagerly watched every performance and acceptance speech, as a first-generation Cuban-American, I rarely felt seen.
Sure, there were artists holding it down — Enrique Iglesias, Ricky Martin, and, of course, Jennifer Lopez — but it was uncommon to have more than one Latinx performer in a single award show, and they rarely sang in Spanish. Coincidentally, the VMAs I attended in 2005 was the one with the most Latinx representation by far because, well, Miami. There were performances by Shakira, Daddy Yankee, Don Omar, and Tego Calderón, but despite all optimism, that never became the norm for award shows — or the music industry at large — during my youth.
There is something to be said about artists in underrepresented communities celebrating and congratulating each other in spaces they themselves have created — hence why award shows like the Latin Grammys, Latin American Music Awards, and Billboard Latin Music Awards exist — but there's no denying the power and reach that come with being included in a dominant space. I know it certainly would've meant a lot to me in my youth. Who knows? My music taste might have turned out very differently if only the music industry at that time had been, well, different.
What's happening now feels like a more significant step. I truthfully first noticed a shift when "Despacito" was released in 2017, but it hit me like a life-size Moon Person trophy while watching the VMAs last month. I have hope that this will continue in a meaningful way so Latinx teenagers growing up now can see themselves in the media they're consuming. That never really happened for me, but for them, I have hope. I have to.
Image Sources: POPSUGAR Photography / The Street Sensei and
Getty