Father's Day: Breaking Latino Dad Stereotypes
My Dominican Dad Is Not Afraid of Breaking These Latinx Stereotypes — and It Makes Me Love Him More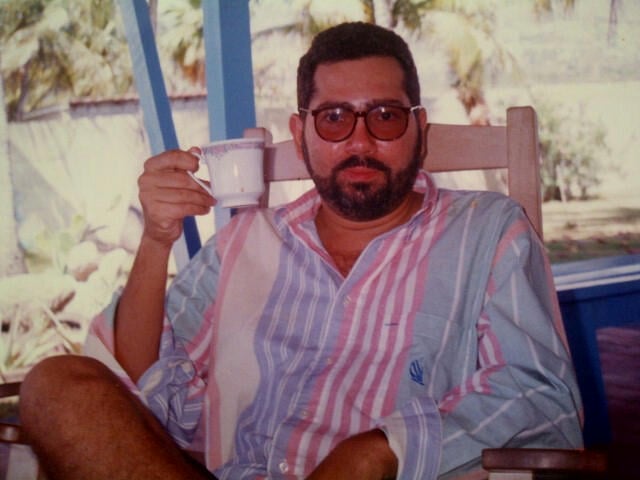 I've always said that whoever I end up spending the rest of my life with has a huge example to follow, because my dad, to me, is the perfect man. He always gave the impression of being a very serious man, with a strong attitude that sometimes would come off as scary. He was very traditional, although he definitely defied some Latino dad stereotypes. He'd wake up very early to go to work, come home to have lunch and dormir siesta for exactly half an hour, and go back to the office to finish his work day — so all that talk about Latino dads being lazy never applied to him.
Some days, he would also go to different social events, because in Dominican Republic, it's all about connections and being seen. He'd network like crazy, always extremely formal yet polite, putting his vast vocabulary to the test and impressing potential clients with his very knowledgeable and calm demeanor. Once he was back home, he'd take off his black suit — his signature look — and sit down at his desk to balance his checkbook, review house spendings, update his to-do list, and organize work for the next day.
My dad always seemed like the busiest man, and my siblings and I were instructed not to bother him while he was working or doing anything that required his full concentration. He was also very strict and kept everyone in check. Just one glance from him would turn us into the most well-behaved kids. He just exuded a commanding energy that immediately made you respect him. My siblings and I didn't curse, didn't talk back, and didn't bother the adults when they were having conversations. Overall, we seemed like perfect children whenever in his presence.
But while he might have been strict, my dad was full of love. He loved us so much — and still does. He did his best to keep us safe, keep us fed, and provide a roof over our heads. It was crucial to him that we had the best education, were cultured, could navigate any circumstance seamlessly, and could fend for ourselves. He was always present for me, my siblings, and my mom, and that definitely helped build a stronger family foundation.
That's another stereotype he broke without even realizing it: Latinx dads are often seen as "absent dads" or "bad dads," but my father was neither. He was always there for us, he loved us unconditionally, and he always made sure we didn't lack anything.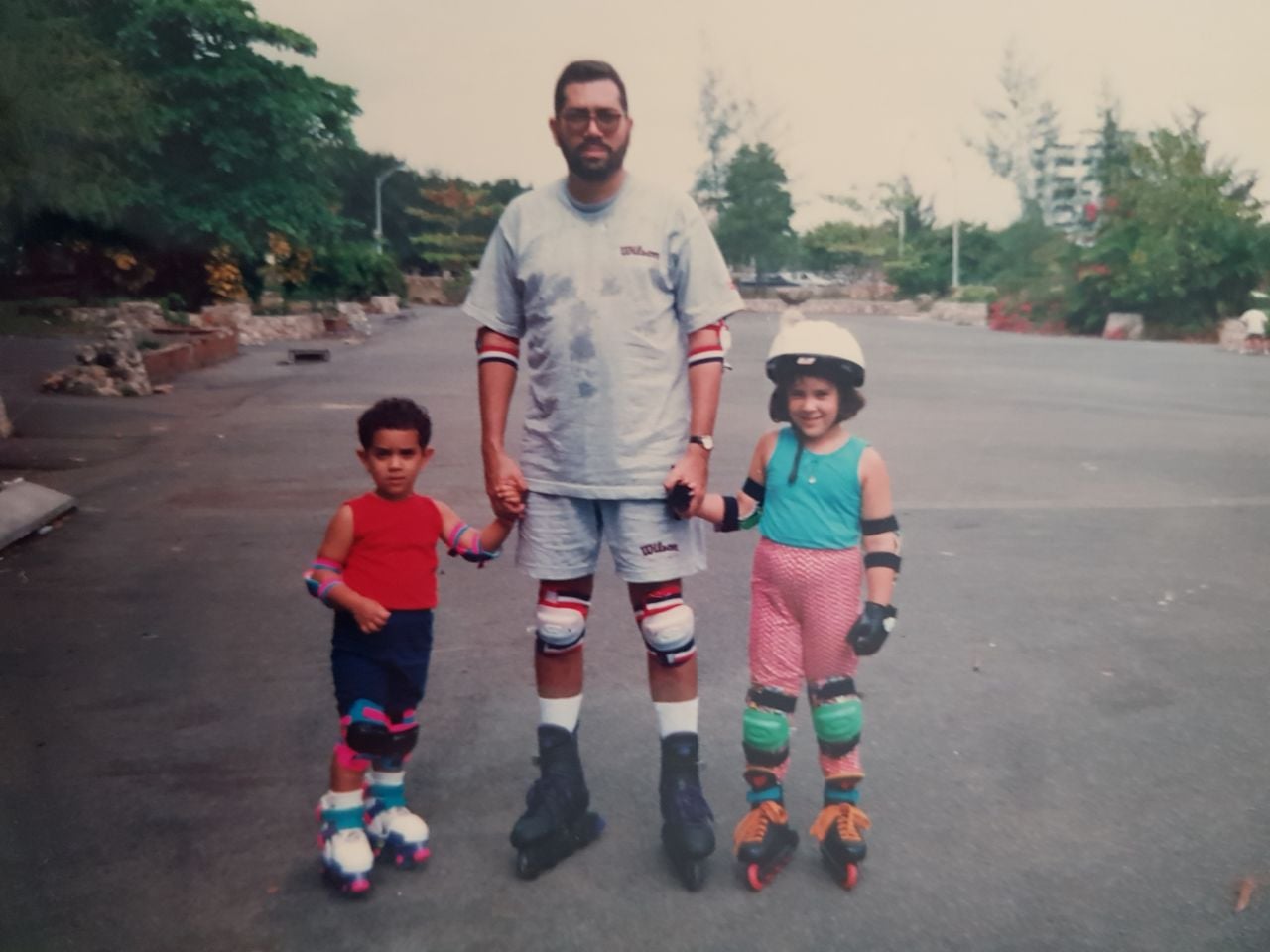 As my siblings and I grew up and became our own individuals with our very different personalities, my dad became an even bigger presence in our lives. We used to joke that we couldn't go out without getting at least four phone calls from our dad throughout the night, making sure we were fine and where we said we would be. Not picking up wasn't an option, because we knew he would come and get us, wherever we were.
And no, that wasn't him being controlling — another stereotype — but rather him giving us the freedom to make our own decisions yet still making sure we were not getting into too much trouble. He always knew where his kids were. He still does, because now that my siblings and I live in three different countries, there's even more reason to call or text him to keep him in the loop.
He also wasn't jealous with my mom. A very famous line we heard my dad say to Mom around the house was, "We're not conjoined twins, you can do whatever you want!"
Throughout the years, his strong demeanor and attitude began shifting. Back then, he had to worry about things like school tuition and paying for piano lessons, and he didn't think he was allowed to have fun since he had a family to look after. After he realized his children were adults and the most formative years of our lives had passed, he started relaxing a little more and enjoying things. His love of Broadway blossomed even more, to the point where he started taking musical theater lessons, as well as extra private singing lessons. He wasn't afraid to tap into his artistic and vulnerable side, which Latino men are not necessarily known for. He even had a guest appearance in a musical in Dominican Republic.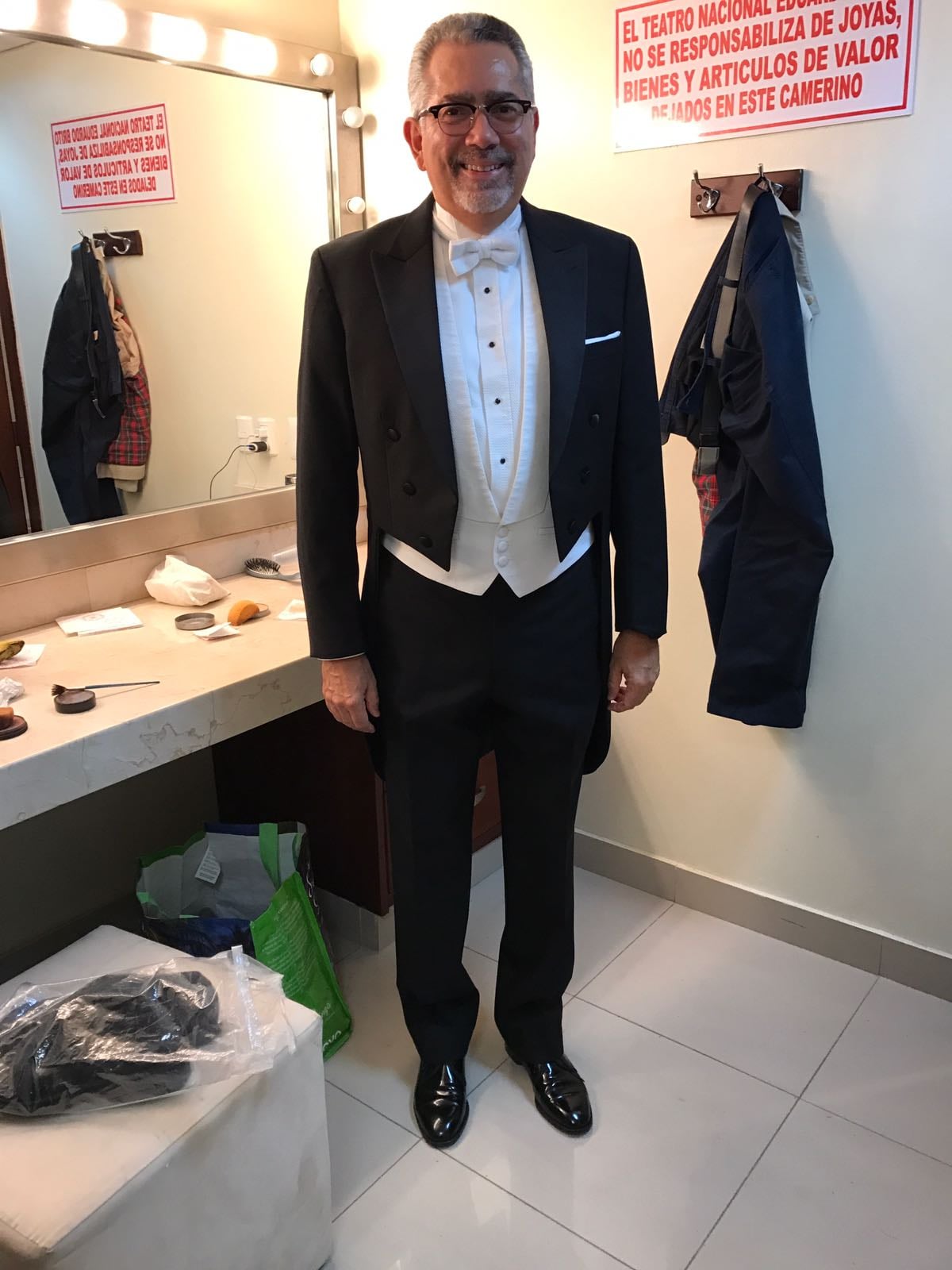 Being part of the musical theater community also forced him to work with more people from the LGBTQ+ community, helping my dad become more accepting and loving toward everyone and to talk about it normally, without any taboos or secrecy. His fashion sense also evolved — mostly thanks to my mom — and now he definitely uses fashion as a way to represent his more relaxed personality.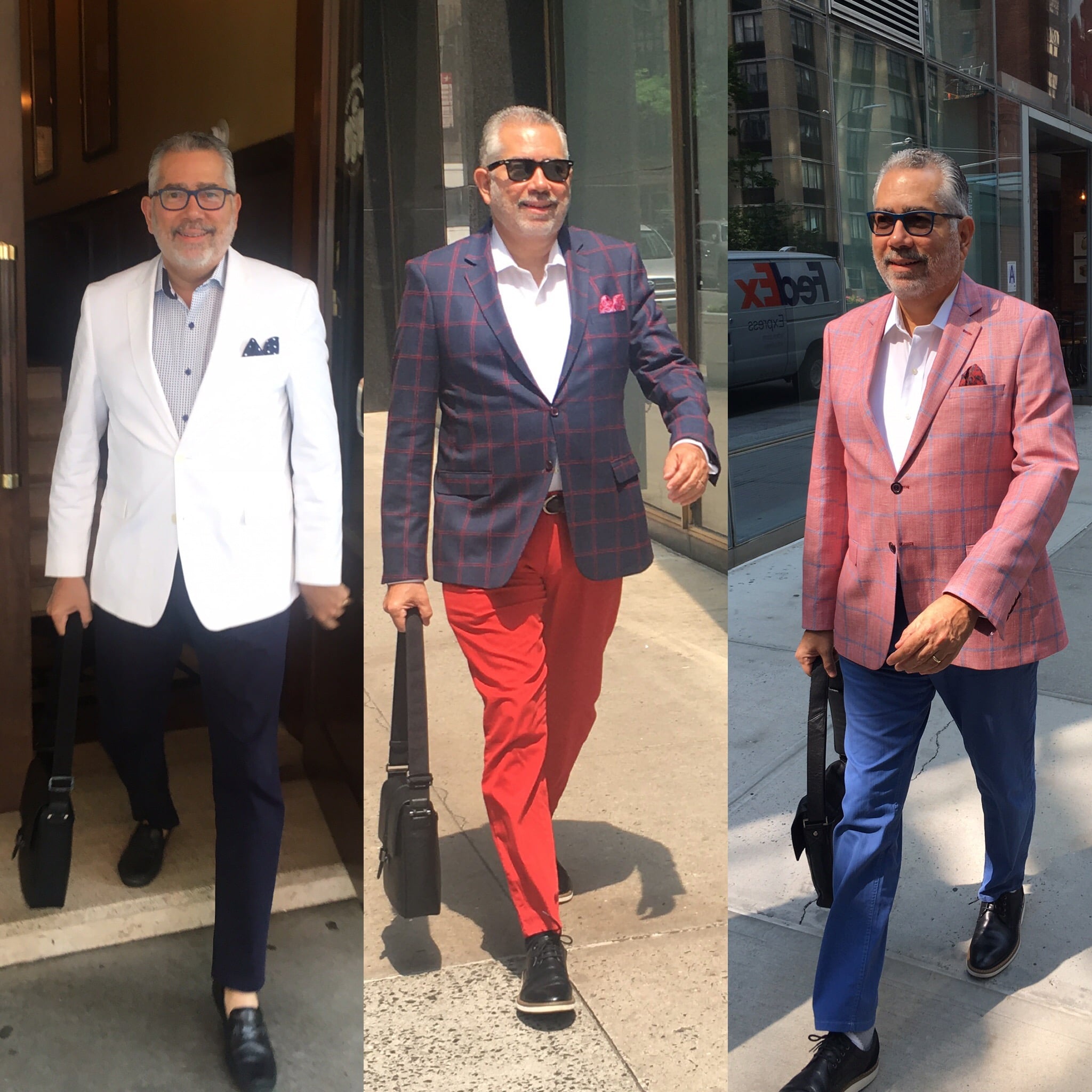 My dad was never a stereotypical dad, and while he had some traditional ways, he's continuing to grow and evolve into a better man, better husband, and better dad. I'm beyond proud of him for doing that.
Image Source: Valdez Herrera Family