Jenna Ortega on Her Mexican and Puerto Rican Background
Jenna Ortega: "I Am Extremely Proud of Where I Come From"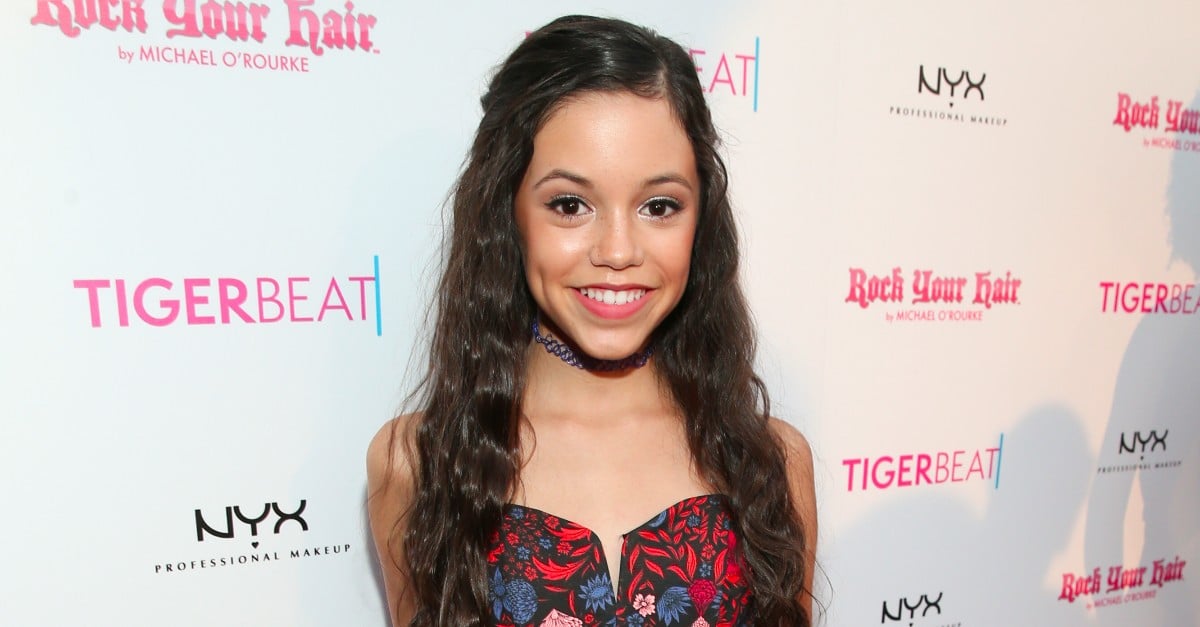 Jenna Ortega is a 13-year-old actress best known for her roles as Young Jane in Jane the Virgin and Harley Diaz in The Disney Channel's Stuck in the Middle. She's also the voice of Princess Isabel in Elena of Avalor.
I am 75 percent Mexican and 25 percent Puerto Rican. My greatgrandma on my mother's side migrated from a small ranch near Sinaloa, Mexico. She came to the United States as an illegal immigrant in hopes to make a better life for her four daughters. She wanted them to speak perfect English, so that they would not draw attention and be deported, so they went to English speaking schools and were only allowed to speak English to her, so she could learn the language while trying to get her papers. My mom's father was born in Puerto Rico, moved to New York with his family when he was a baby, and then moved to California during his high school years.
My father is 100 percent Mexican, but his family moved to California generations before he was born. Spanish died down in his family, so he is not fluent. We are not really sure which part of Mexico my dad's family is from. It is a mystery!
Since my father does not speak Spanish, trying to teach my siblings and me the language when we were little was a struggle. My mom is bilingual because her grandmother babysat her often and taught her Spanish. The plan was for her to speak it to us and for my father to speak English so that we could learn both languages. The problem was, my father could not understand what my mom would tell us in Spanish, and his constant questioning became too much for her. ¡Ahora, en mi familia estamos trabajando para aprender Español juntos!
My family has kept some traditions alive. When I was growing up, I had a piñata at all of my birthday parties. I loved them! We also have tamales every year around Christmas time; they are delicious! Speaking of food, my dad makes amazing tacos and carne asada and my mother makes the best homemade beans. My siblings and I cannot get enough! They are probably my favorite food.
In the acting world, each job has a description. As a Latina, there are not as many roles out there for me. When I first started out, it was hard. I was constantly shut down because I did not have the look they were going for. You have to keep pushing. All of the nos I received just motivated me even more. I wanted to change the casting directors' point of view. I wanted to get rid of that description. That's what I did.
Now, in the acting world, you see a lot more of the "all ethnicities" roles out there. I see more of my fellow Latinas rising up, and that makes me very proud. There are not as many Hispanic leading ladies out there as I would like, but I want to help change that in the future. I am blessed with the opportunities I have been given and I am extremely proud of where I come from. I would not have it any other way.