POPSUGAR
/ sponsored by /
Nars
Latina-Asian American Beauty Tips
How Experimenting With Beauty Helps Me Feel "Como una Princesa"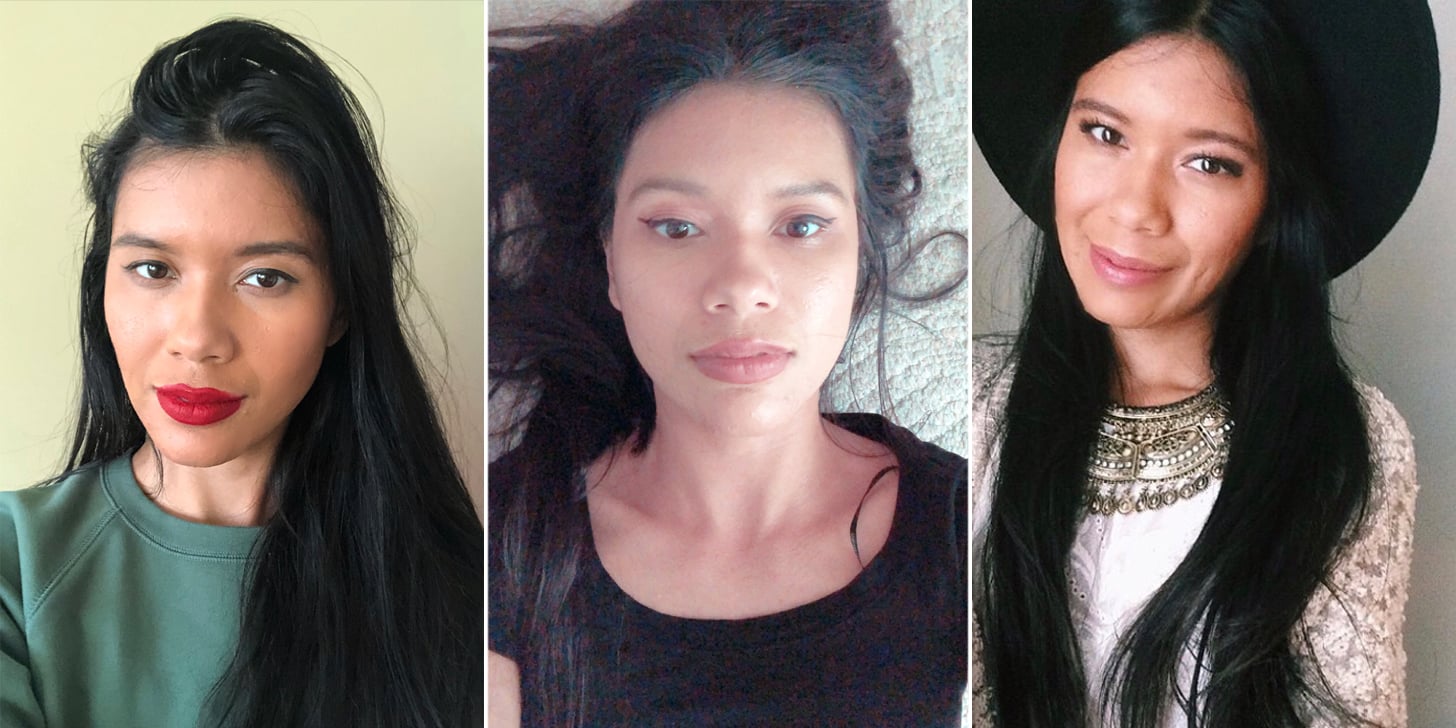 As a Latina Asian-American woman, I've relied heavily on playing "dress up" with makeup my whole life to help embrace my mixed features. It was sometimes difficult to accept my brown skin growing up in the suburbs at a time when "bronzed" (read: not too dark) beach babes were in vogue thanks to shows like Laguna Beach and The O.C. (and no hate — Kristin Cavallari is my girl!). Despite understanding both Spanish and Tagalog — free to take the gamut of cultures I was born into and somehow make them into my own interesting American version — I was still confused by my outward appearance, which was somehow never Puerto Rican nor Filipino enough.
Experimenting with beauty was never frivolous for me; it was always an important foray into helping me feel comfortable in my own skin.
With that said, I can't deny how empowering it was when I began to see makeup as both a tool and an outlet to help me own my unique physical features. For example: with a brow pencil (especially one with a matching spooley at the end), I gain more control to frame my features however I please. A dark, matte lip allows me to channel my inner Zoe Saldana (hello, underrated beauty icon). With caramel highlights, I once tried on my more daring alter-ego — and sure, I didn't look like the J Lo picture that had inspired me to get them in the first place, but I did feel a little more como una princesa (San Juan, Puerto Rico!).
Strategically applied blush and bronzer are my secret weapons. Experimenting with beauty was never frivolous for me; while certainly fun, it was always an important foray into helping me feel comfortable in my own skin.
And while my experimentation might not be in the name of masterful contouring or platinum blonde hair (see: Cardi B and her enduring badassness), it's still enough for me to feel dynamic and fun and comfortable with the features I was #blessed with. With that said, here are a few reasons experimenting with beauty has been a game changer.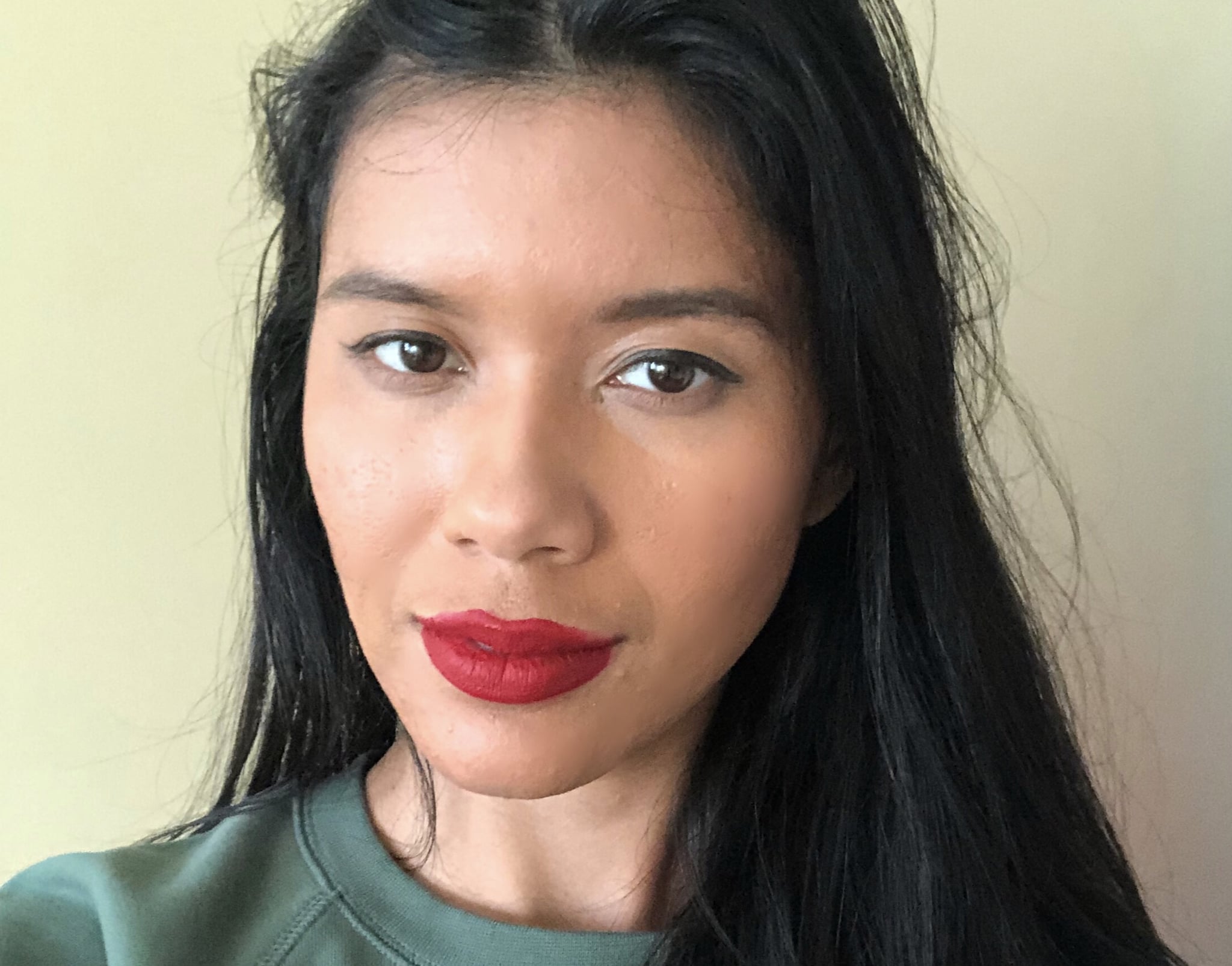 Experimenting With Lipstick Is Empowering
Trying new lipstick shades — and trying lipstick in general . . . I wasn't always into it — has helped me celebrate the shape of my pout and discover what colors work on my complexion. After trying everything from certain buzzy shades to drugstore standbys to cult favorites, I find I have the most fun playing around with matte liquid lipsticks in warm, bright reds. I feel like a goddess whenever I make the classic choice (above, I'm rocking one of my favorite iterations of the hue). Sultry '90s tones like mauve and nudie pinks and browns are also go-tos — Aaliyah and Selena will forever be my inspirations.
In addition to different colors and textures of lipsticks, experimenting with application techniques has been super eye-opening. I slightly overline my lips most of the time but really do it up on nights out with a bold color. During the day, I'll do a barely-there overline. I also often blend colors together to customize a shade perfect for my skin tone. In this way, I've learned that I can make makeup work for me, no matter what.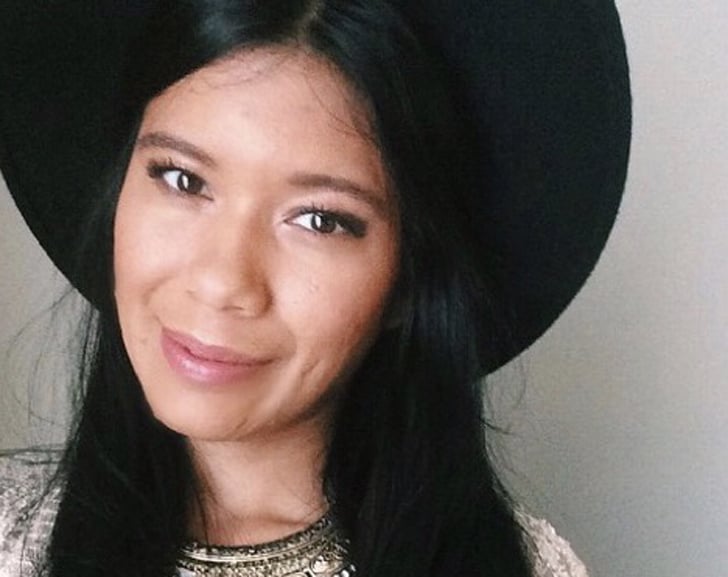 Amplifying With Eyeliner and Eye Shadow Is Just Plain Fun
I always thought my eye shape was weird until I took time to seek out Latinas and Asian women in media with almond-shaped eyes and monolids. YouTube tutorials saved my life and helped me navigate how to accomplish a cat eye without overwhelming my eye shape. A LOT of experimentation helped me find the amped-up look that works for me.
In the photo above, I was going for a "glam boho" look that is way out of my comfort zone. Still, playing with subtle smudging and dramatic, spidery mascara was just plain fun, and I felt really good in this look all day.
Lately, I've been loving the "monochrome" take on makeup — I literally used a creamy lipstick that doubles as blush to achieve the below low-maintenance look. For a nonpro like me, products like these are truly empowering. The end result is always effortless and pretty.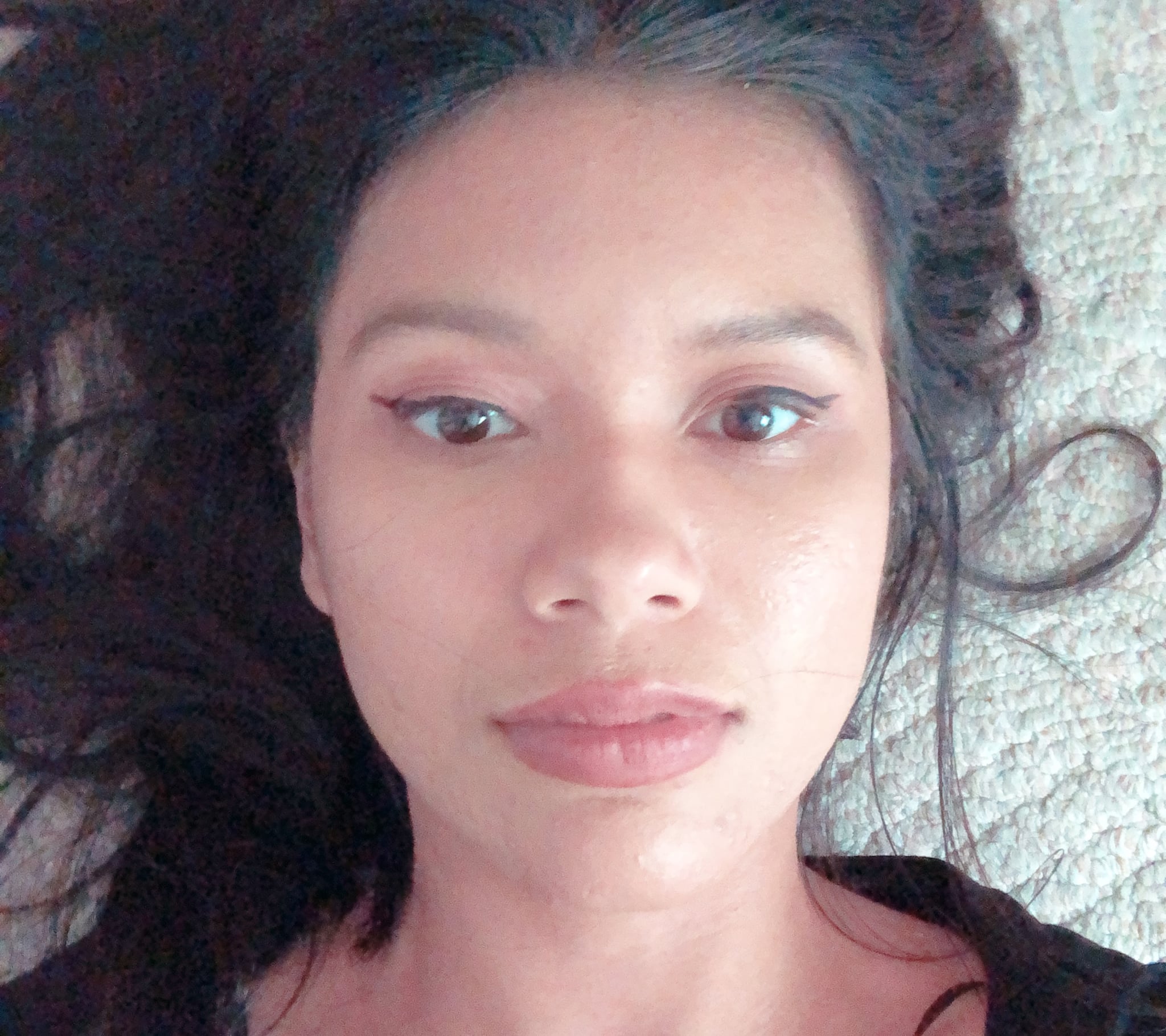 Not All Highlighters Are Created Equal: Assessing What Works
Finding the right highlighter for me has been immensely impactful — and not only the right color, but also the right consistency for the texture of my skin. And, as mentioned before, don't even get me started on undertones. For a while I didn't understand it, but the highlighter craze totally makes sense.
(Literally) Finding My Foundation
I know for most, foundation — whether cream, liquid, or powder — is the cornerstone of a makeup bag. And while foundation isn't the most groundbreaking, experimental facet of makeup, the journey to finding one's shade can be disheartening at the least and heartbreaking at the most (especially back in the day when the darkest shade readily accessible was several shades lighter than my own complexion . . . not cool). So, in a way, finding the color for me, a mixed-race woman with unique undertones, was a total experiment.
Finding the right color has been a lifelong journey and potentially still continues. For now, I use a creamy shade that is the right undertone but could probably stand to be a bit darker.
Experimenting Led Me to Find My Signature Look
Finally, experimenting with beauty and playing dress-up with makeup has helped me ultimately find what works — aka the signature looks for the important parts of my life — for work, casual day-to-day stuff, and nights out. In turn, this has helped me feel closer to the best version of myself.
I'll never feel perfect — I'll never be perfect. I'll never be the shiny, half-Latina, half-Asian model off-duty I envision myself to be in my daydreams. But I am me — and that's just fine.
Image Source: Jessica Gonzalez