Rosalia, Ozuna Release "Yo x Ti, Tu x Mi" Music Video
Rosalía and Ozuna Team Up to Release the Collaboration We Didn't Know We Needed, "Yo x Ti, Tu x Mi"
Be prepared to get sexy with Rosalía and Ozuna's new collaboration "Yo x Ti, Tu x Mi," which was produced by Rosalía, El Guincho, and Frank Dukes and came out today. The surprise track and video combine two of Latin music's hottest artists — yes, we know Rosalía is technically Hispanic — and current global streaming forces in a creative collaboration that finds the two transatlantic powerhouses flirting seductively, leading them to declare "me for you, you for me."
Rosalía and Ozuna's chemistry is undeniable, making this song the collaboration we didn't know we needed right when Summer's coming to an end and we want to hold on to it a little longer. The catchy rhythm fuses Rosalía's typical flamenco with electronic beats, but this time around interweaves the distinctive pan-Caribbean sound of steel drums and a relaxed Urbano vibe that suits Ozuna well.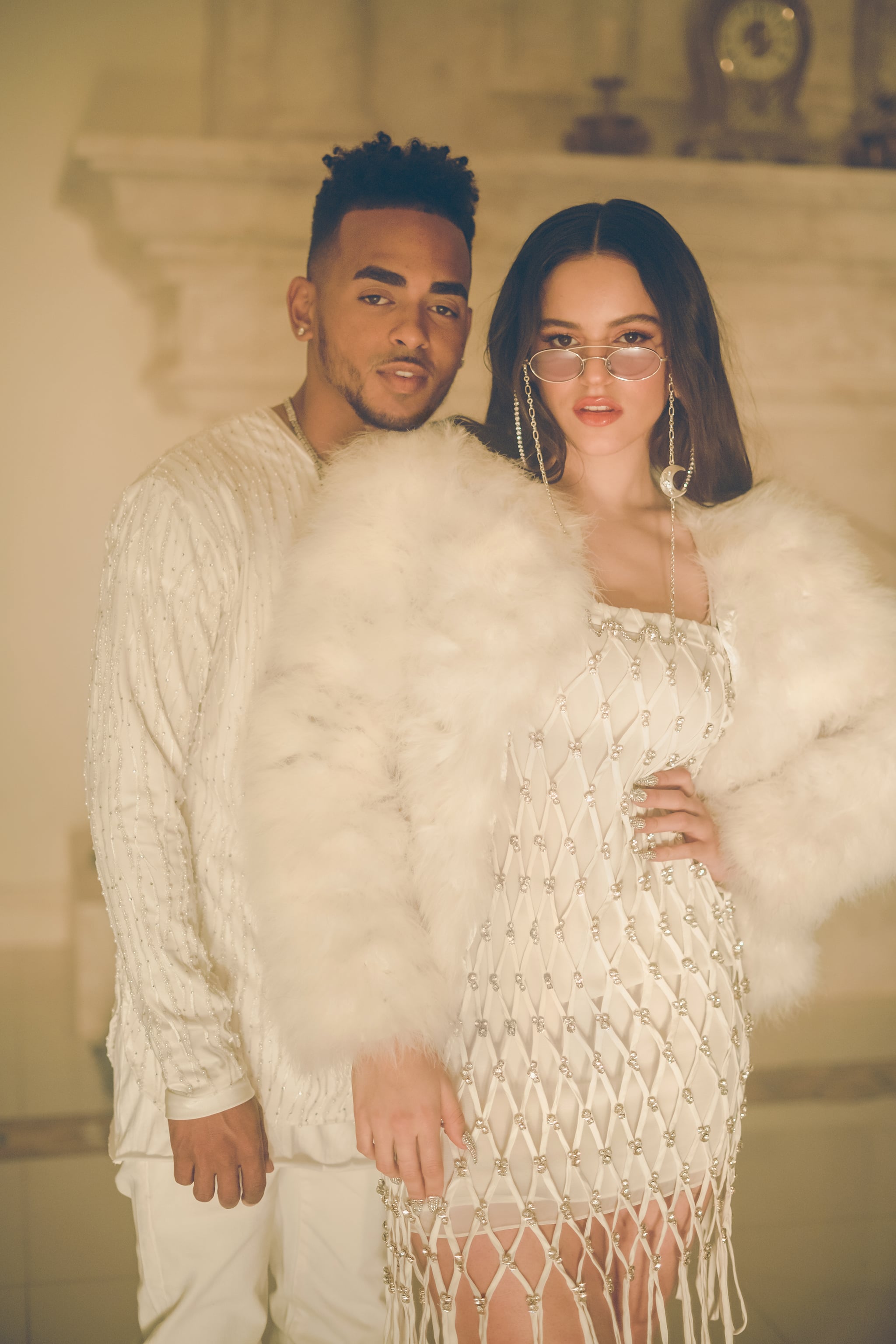 The video, directed by Cliqua (RJ Sanchez and Pasqual Gutierrez), features Rosalía's trademark visual icons such as long nails with extra bling, singing behind the wheel of a fast dream car, and perfectly executed flamenco-inspired choreography, along with eye-catching fashion choices for both her and Ozuna. The looks glamorize the urbano street style, and juxtapose it in a baroque setting.
"Yo x Ti, Tu x Mi" is a little tease before Ozuna's fast-approaching LP, Niburu, which promises to continue pushing the Puerto Rican artist to break records, adding to the over a billion YouTube views he's amassed. Meanwhile, Rosalía continues to gather a few accomplishments of her own, with her video for "Con Altura" becoming 2019's most-watched video from a female lead artist, and reaching #1 on YouTube's Global music video chart.
Image Source: Albikon Media