STRONG by Zumba Partners With Producer Sevn Thomas
I Didn't Think I Could Take a Fitness Class Without Latin Music, but STRONG by Zumba Proved Me Wrong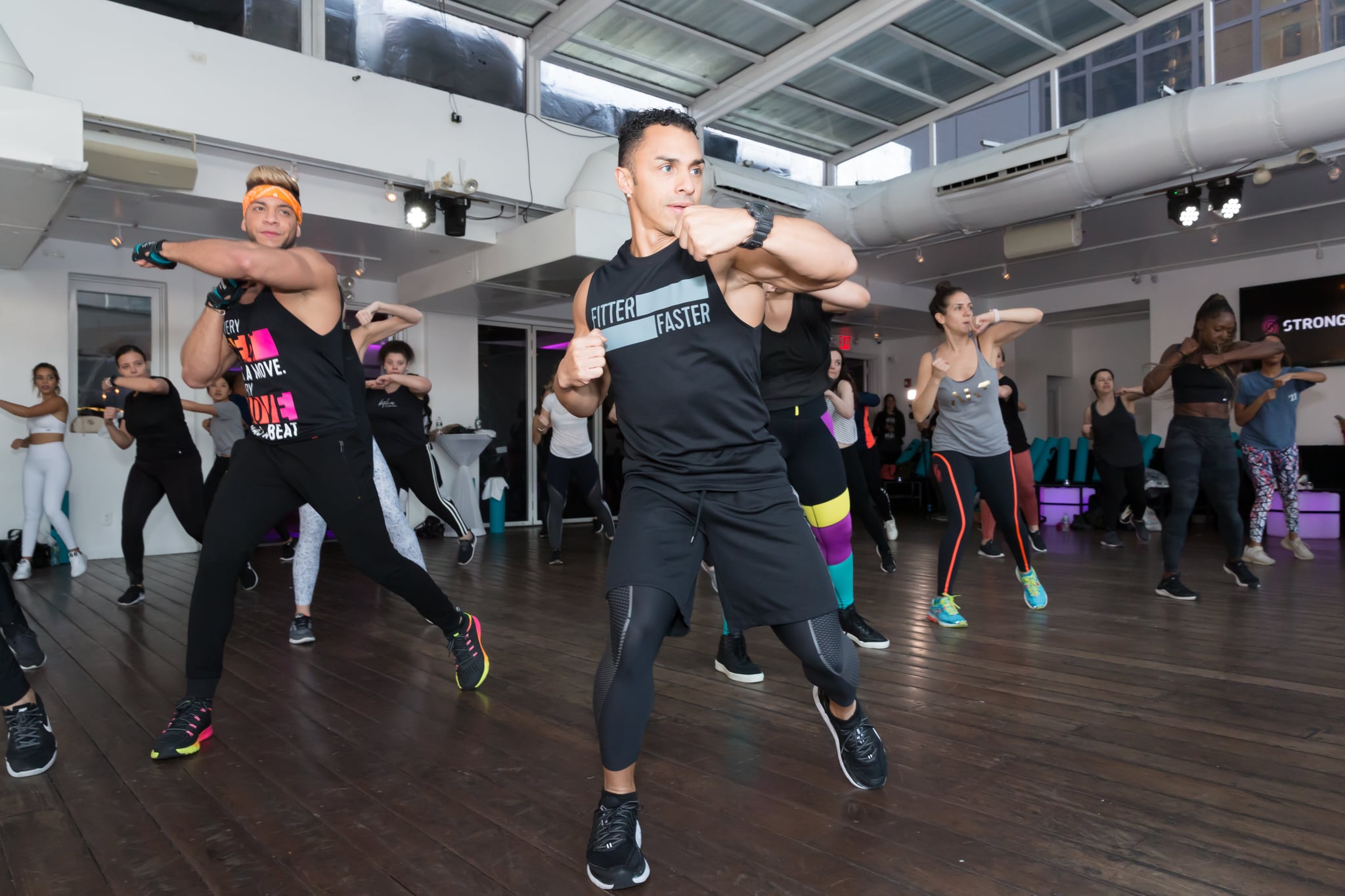 I'm going to be honest with you. I love Zumba because the majority of the music is Latin rhythms, and it makes me feel at home. I became a Zumba instructor by chance, because I saw there was a training nearby and I figured, "Why not?" I already loved the classes and felt that I was good at picking up the steps — after a few years of consistently attending classes, I had worked my way from the back of the room to front-row diva.
I got my certification right when a whole other Zumba program was emerging: STRONG by Zumba. It was a non-dance, one-hour group exercise class that combined bodyweight, muscle conditioning, cardio, and plyometric training moves specifically designed and synced to original music. It terrified me. It looked nothing like my merengue or salsa, and I couldn't even hear a reggaeton beat in the music. How was I supposed to move my hips and tirar los pasitos? I tried to ignore all the talk around it, all the trainings to become a STRONG by Zumba instructor that magically popped up on each one of my social feeds, and even the sleek designs of the SBZ athletic apparel.
Now, more than two years later, I caved and tried my first STRONG by Zumba class. It was a life changer. I was a little skeptical, because part of what keeps me motivated in a fitness class is the music, and as the proud Latina that I am, I thought I couldn't work out without some Daddy Yankee, J Balvin, and Juan Luis Guerra. This class, however, was a total game changer.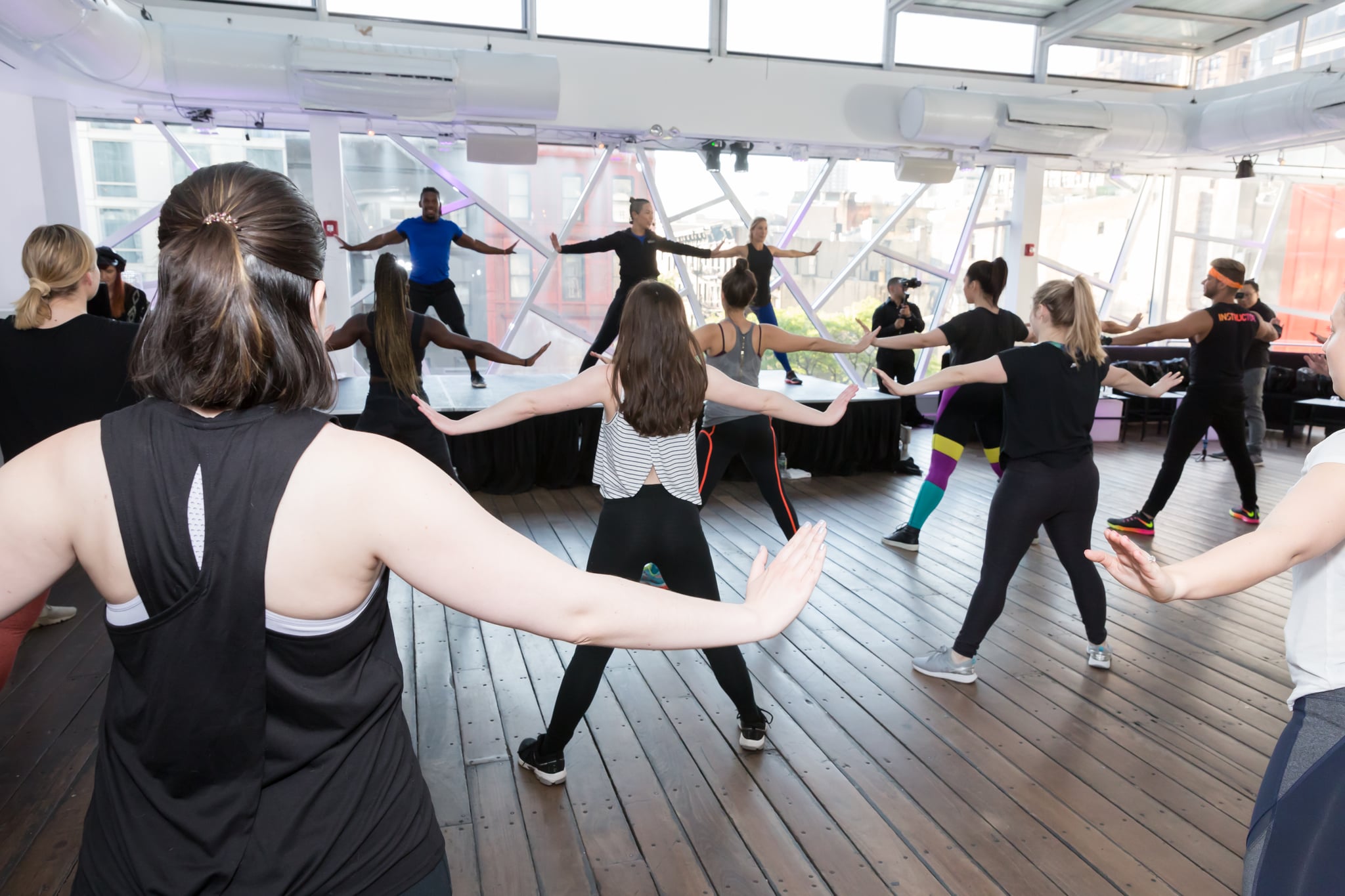 Music was still a central part of it; the only difference was that the tracks were created specifically for each workout routine and then reverse-engineered to match every move perfectly. That really made a difference. Every punch, kick, squat, lunge, and burpee was flawlessly synced with the music, which would hype you up in the moments where you felt like you were about to give up.
I personally think that part of that "music magic" comes from the fact that STRONG by Zumba collaborates with top-of-the-line producers to create the songs. Steve Aoki, Timbaland, and Krewella are just a few of the big names lending their talents to make our fitness experience more memorable, and now, they're joined by Grammy-nominated music producer Sevn Thomas.
"Sevn's innovative sounds, blending of multiple genres with hip-hop beats and wrapped with a hint of his signature Caribbean-inspired bounce syncs perfectly with STRONG by Zumba," Zumba CEO Alberto Perlman said in a statement.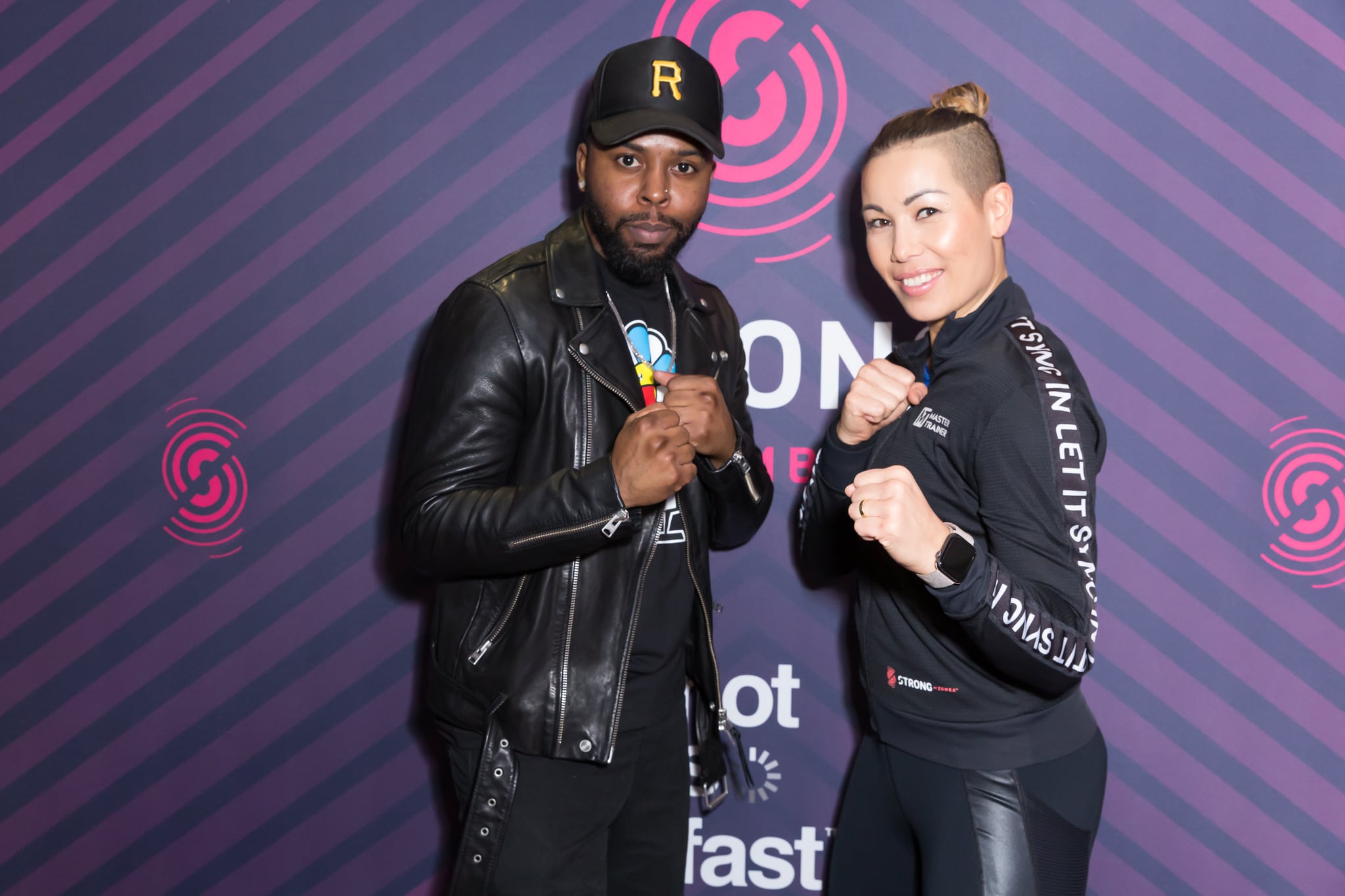 Another element that helped me love the class was that for every exercise there was a modification, so you never felt like you couldn't do the routines. I won't sugar-coat it, the routines were hard. But there's something about pushing yourself to do something — even if it's the "easy version," because that could be challenging enough for you — that makes you feel so much better about yourself. It's an instant confidence boost, and once you get it, you'll just want to continue improving.
If you're like me and think Latin music is the only way to get into your workout, I hear you, but STRONG by Zumba might make you change your mind like it did mine.

Image Source: STRONG by Zumba