Spicy Pisco Cocktail Recipe
This Spicy Pisco Cocktail Is the Only One You Need to Sip Until the Very Last Day of Summer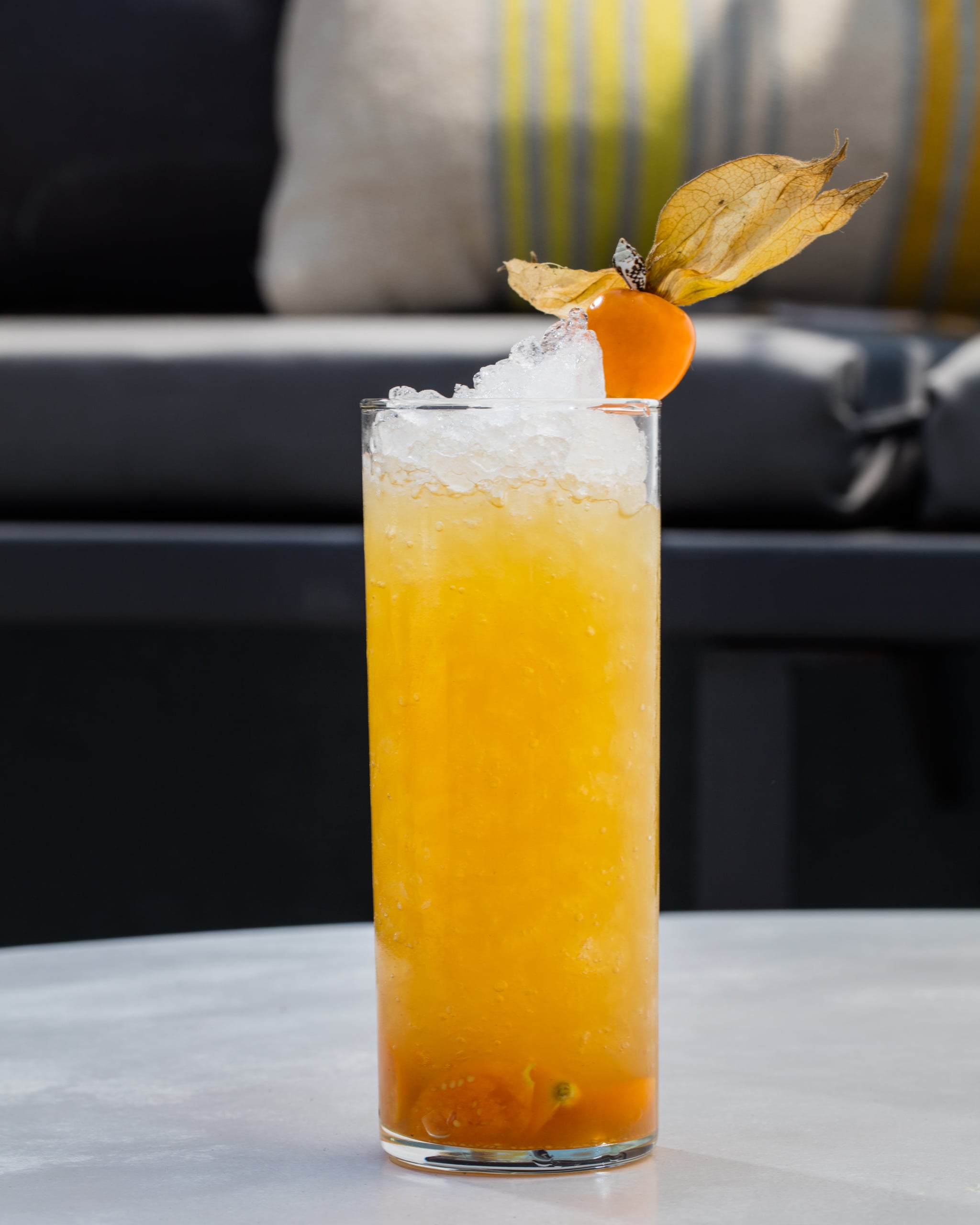 You would think Fall is nowhere near with the high temperatures scorching over us every day and night. While you wait for the cooler weather to finally make an appearance, grab this spicy pisco cocktail appropriately named ¡Ay, Qué Calor!
We're not going to sugarcoat it: the recipe requires a little work, but since you'll be making it, hmm, let's see, every single day for the next few weeks, we promise it's totally worth it. Mixing panca-pepper-infused Peruvian pisco with Ancho Reyes liquor, lemon, and husk cherries makes for a sour and spicy yet cooling blend you'll be obsessed with. Pair it with a fresh ceviche for mind-blowing results!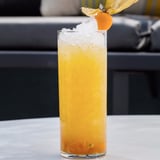 Ingredients
For the panca pisco:
25 ounces pisco
6 panca peppers
For the chancaca syrup:
1 pound chancaca
1 cup brown sugar
5 cloves
2 cinnamon sticks
1 whole orange peel, no pith
4 cups water
For the cocktail:
1 ounce panca pisco
1/4 ounce chancaca syrup
3-4 husk cherries or tomatillo, plus a few more for garnish
1 ounce fino sherry
1/2 ounce Ancho Reyes liquor
3/4 ounce lemon, juiced
Directions
For the panca pisco: Slice six whole dried panca peppers, and place them in a quart container with the pisco. Let the peppers infuse the pisco with flavor to desired spice level and for a minimum of 1 hour. Separate 1 ounce.
For the chancaca syrup: Place all ingredients in a pot and simmer until a syrup consistency is reached. Separate 1/4 ounce.
For the cocktail: Muddle the husk cherries in a shaker. Add all ingredients, and then shake with a cube or two of ice. Roll the ingredients into a highball glass so that the husk cherries are on the bottom of the glass. Add more crushed ice, and then garnish with a husk cherry.
Information
Category

Drinks, Cocktails

Cuisine

South American

Yield

1 cocktail
Image Source: Eric Medsker