Times Your Latina Grandma Was Too Real
15 Times Your Latina Grandma Was Too Real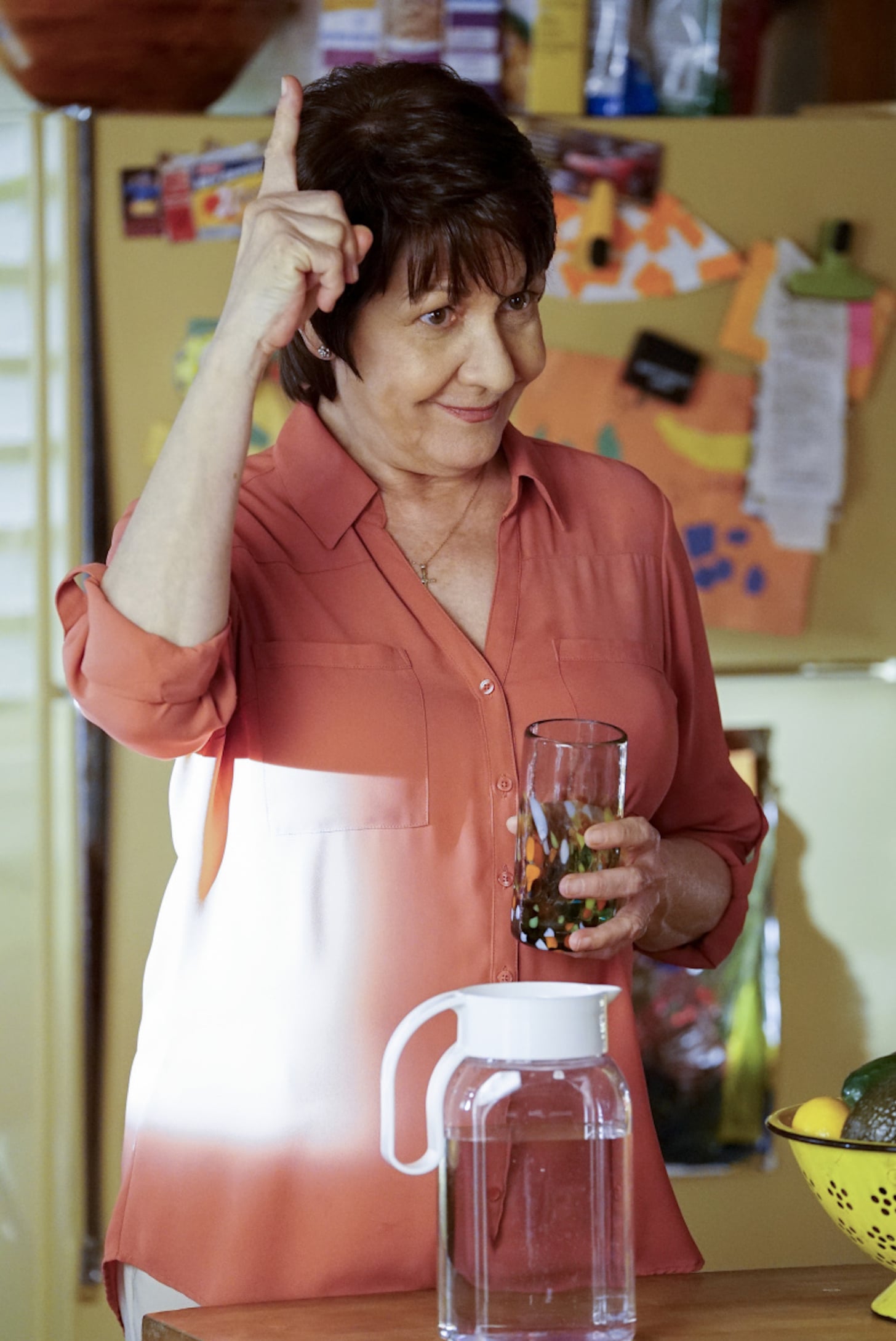 My grandma was, at different times in my life, both my best friend and my biggest opponent. She challenged me in ways that only she could while simultaneously reminding me that I was strong and independent. As a Latina, it might not be a shock to hear that my grandma also happened to be my second mom. She raised me just as much as my mother did, and because my mom was a single working parent, there were moments my abuela was more physically present than anyone else in my life. She taught me by example what it meant to be a badass boss. She taught me through words that being too real was never really a thing, especially when it came from a place of love. Here are just some of the times she couldn't help but be gut-wrenchingly real with me — your abuelita might have done the same.
When I brought a boyfriend home for the first time. Forget guys being afraid of dads, they should be taught to fear abuelas. She grilled me, she grilled him; no one was safe.
Any time my parents screamed at me for something she didn't think was scream-worthy. In her eyes, you are a perfect child and deserve only hugs, and while she defends you, she still lets you know you should do as your parents say.
Whenever I talked back to my parents. You'd want to hide because you may be her little angel, but that in no way prohibits her from giving you the lecture of your life.
When I left food on my plate and said I wasn't hungry. When she puts a plate in front of you, you best believe you aren't getting up until it's all done.
Whenever el noticiero started talking about the state of her country. This is where you learned to voice your opinions on politics without any filter.
Every time she ruled the family like the matriarch she is. Latinx culture may be rooted in patriarchy, but when it comes to the point person any time a big life decision had to be made, you are betting on abuela's opinion and she knows you are.
Any time I brought new friends home. You are guaranteed to get a rundown of what she thought about them and a "dime con quien andas y te dire quien eres" if she vehemently did not approve.
If I said I was leaving without asking for permission to leave. That led to an hour-long lecture on how kids never would have thought to be tan "alzados" in her days.
When I went ahead and talked about the really expensive toy or gadget I wanted just because it was popular. You'd hear the Spanish version of "if your friends jumped, would you?"
When I questioned the power of the red string tied around my wrist. Don't mess with Grandma's beliefs, that's all I'm saying.
That one time I made the mistake of interrupting Walter Mercado. There was no wrath like that.
Any time it was below 70 degrees outside and I didn't wear layers. You best not dispute this truth, "el aire" will get you sick.
When strangers commented on my behavior in public. If someone called me rude or got sassy, she would defend me like no one else could, but best believe that once we were in private she'd chastise me for being so reckless.
When she talked about love. The lessons she is able to pack into stories of how she made your grandpa court her are so, so real.
Any time I came down on myself. She would not have any of that; she was always my best and biggest champion. Grandma will tell you you're amazing and worthy.