Vicks VapoRub Candle From Oh Comadre
In the Name of Our Abuelas, We NEED This Vicks Vapo-Candle
Open your medicine cabinet and what do you see? Nestled between your Tylenol and toothpaste is undoubtedly a tub of Vicks VapoRub, the cure-all ointment that every Latinx swears by as the solution to any possible ailment known to mankind. Have a cold? Vicks can help. Notice a pimple popping up on your cheek? Rub some Vicks on it. Your boyfriend broke up with you? A hearty slathering of Vicks will make you feel better. Lost your job? Vicks is there for you.
Though Vicks may not actually cure a broken heart or find you a new job, we do know that your abuela was rightful in her worship of the magical ointment, as doctors have praised its ability to aid with congestion. And now you can enjoy the healing qualities of that minty scent without having to stick your nose into the plastic Vicks container or rub it all over your chest. How? Because a freakin' Vicks Vapo-Candle exists. And no, you haven't died and gone to heaven. This is real life.
This heaven-sent candle is made by Marcella Gomez, the creative genius behind Oh Comadre Candles. Gomez produces a wide variety of homemade organic veggie soy wax candles in Latin-inspired scents (think horchata, dulce con chile, and churro), but we're just gonna go ahead and say her Vicky's Vapo-Candle is her most prized inventory.
Made with eucalyptus, tea tree, and peppermint, the candle comes in a 12-ounce container with two wicks for optimal scent circulation. We're predicting these will be a quick sell-out, now that the world of Instagram is aware of their existence, so order yours quickly!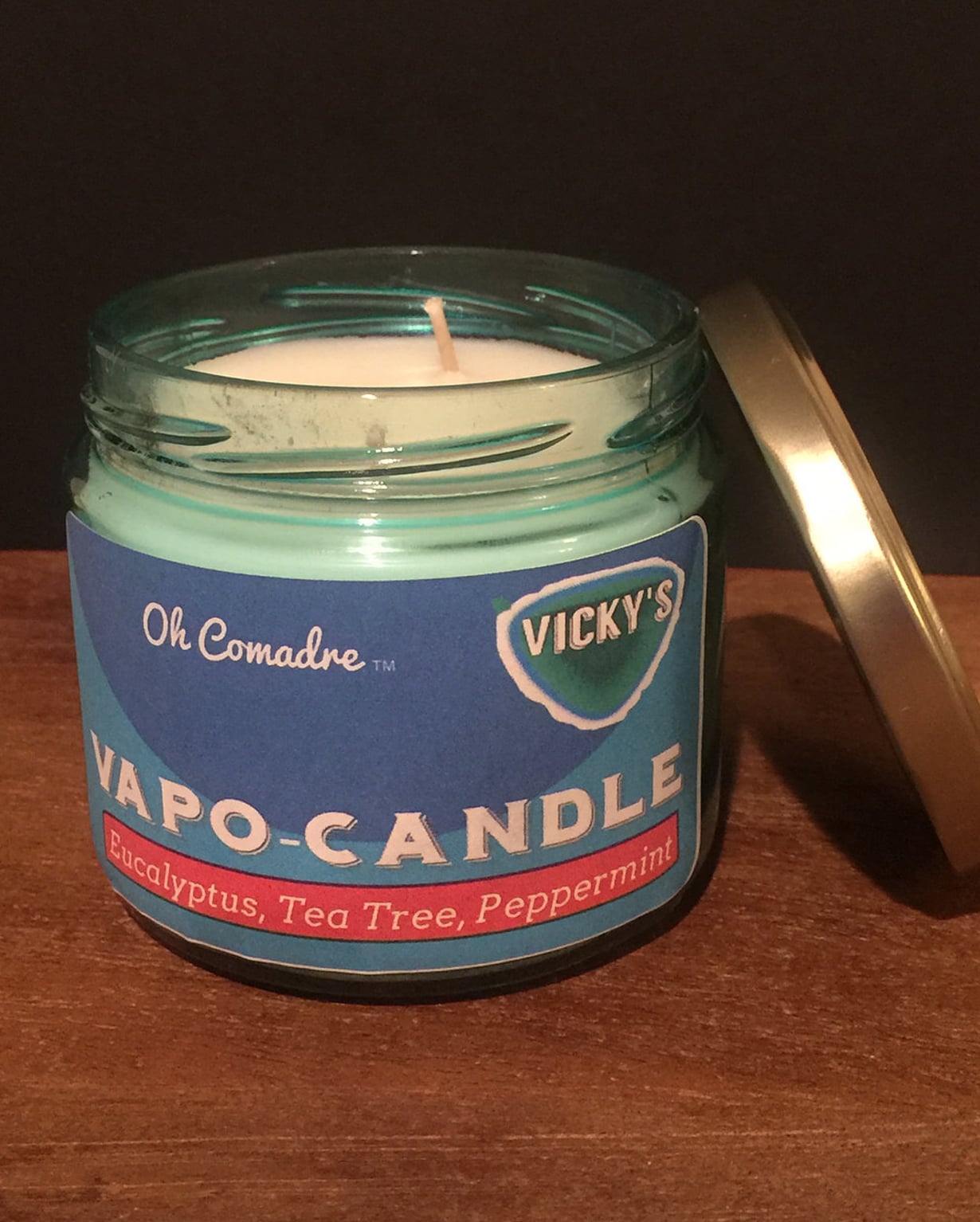 Vicky's Vapo-Candle ($13)