What Are the Protests in Mexico About?
With All Eyes on Donald Trump, Mexico's Ongoing Protests Get Overlooked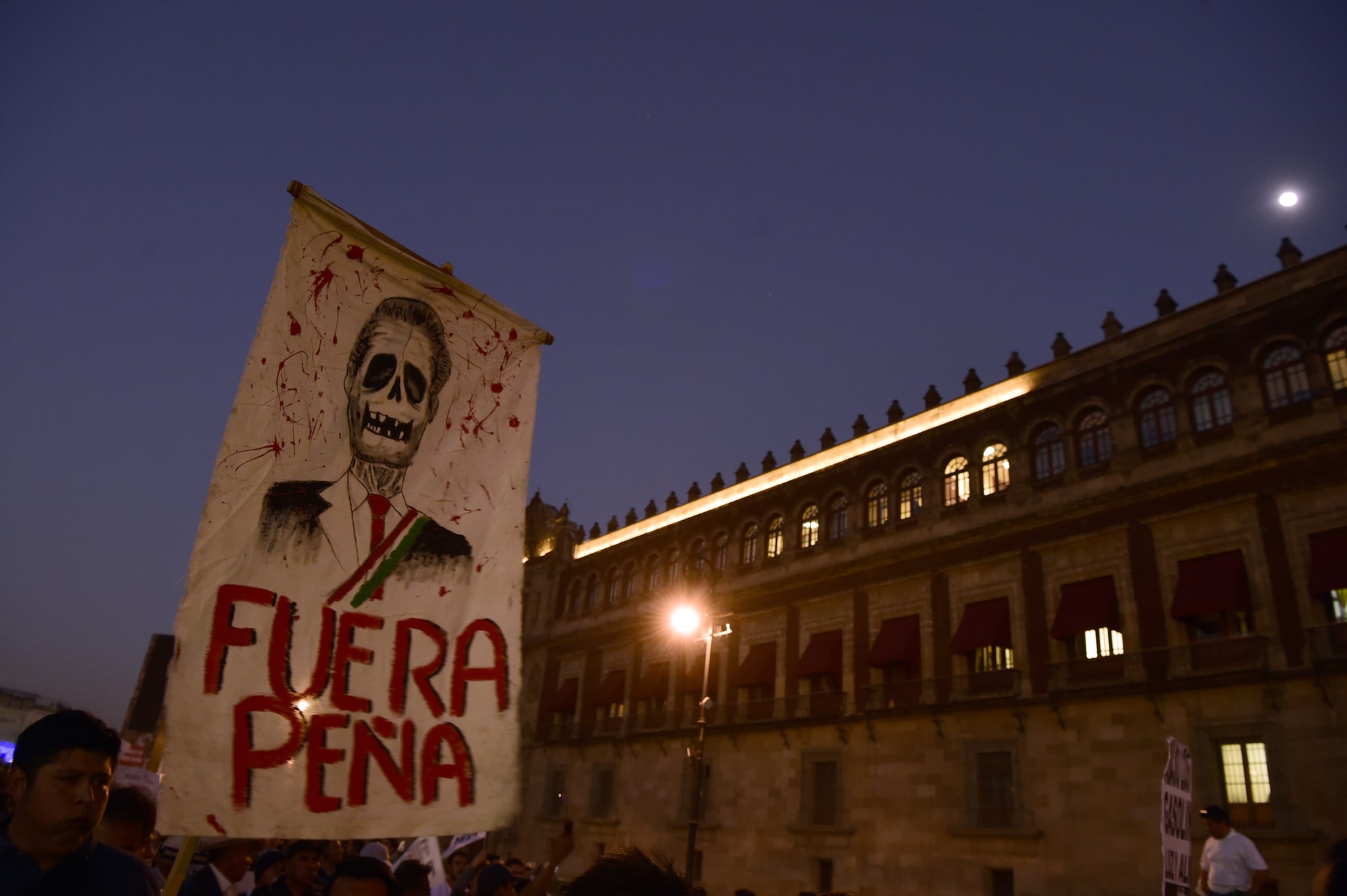 Since the start of the presidential election, the stateside chatter surrounding Mexico has largely been centered on the notion of Donald Trump's previously far-fetched border wall. Meanwhile, protests have erupted across Mexico due to rising gas prices and general political unrest.
The New York Times reported that President Enrique Peña Nieto appeared on national television on Jan. 5 to address the ensuing protests. Due to oil prices rising globally, the president argued that he was left with no other option than to increase gas prices by a whopping 20 percent. He said, "Here I ask you, what would you have done?" His rhetorical question quickly led to an impassioned public response that came in the form of a hashtag.
Though Peña Nieto views an increase in gas prices as his last resort, his constituents strongly disagree as his approval ratings continue to tank. Now, people have taken to the streets in a string of so-called "gasolinazo" protests that have resulted in a reported 1,500 arrests and six deaths.
As the protests continue to go underreported with most media outlets concerned with Trump's impending inauguration and presidency, here are some essential facts to know.
Gas prices are increasing due to infrastructural changes.
Until recently, the Mexican government had subsidized gas prices — something it no longer wants to do, nor can it afford. Now, prices will more accurately reflect the global market and, thus, will fluctuate. According to The New York Times, however, the government may also be hoping to attract foreign investors and diversify the market — currently monopolized by the state-run oil company Pemex.
Environment Secretary Rafael Pacchiano Alamán defended the change via Twitter and said that the prior subsidization of gas prices really only benefited Mexico's upper class. He then argued that higher gas prices will force the nation to transition to clean energy and thereby reduce air pollution.
Protesters aren't just upset about rising gas prices.
The current unrest goes beyond high gas prices. Many Mexicans have serious concerns about inflation in basic necessities. The Guardian spoke with one protester, Manuel López, who does not even own a car. He said, "It's an economic issue. Salaries are not very good. If gasoline goes up, it provokes an inflation in the cost of the items we consume daily." He added, "The first thing that gets hit are people's pocketbooks."
A few well-known automobile manufacturers are involved, as well.
On Jan. 3, Trump criticized General Motors for manufacturing cars in Mexico. Urging GM, he said, "Make in USA or pay big border tax!" While GM has not announced plans to move production out of Mexico, Ford Motors soon after canceled plans for a $1.6 billion plant, causing Mexico's economy to take a big hit as the peso hit a historic low.
Yes, Trump is also involved.
While Mexico has been plagued by economic issues for some time, some of the nation's current anxieties can partly be credited to Trump's impending presidency and the effect it will have on relations between the two neighboring nations. As The New York Times reported, many Mexicans feel as though Peña Nieto will not be able to defend the nation from Trump. While that seems to be a sweeping concern, The Guardian spoke with one protester, Iván Rosales, who had a good point: "We wouldn't have to worry about Donald Trump if were a stable economy," he said. "Corruption here is what's killing us."