Can Donald Trump Get Mexico to Pay For the Wall?
Here's What Donald Trump Keeps Getting Wrong About Mexico Paying For the Border Wall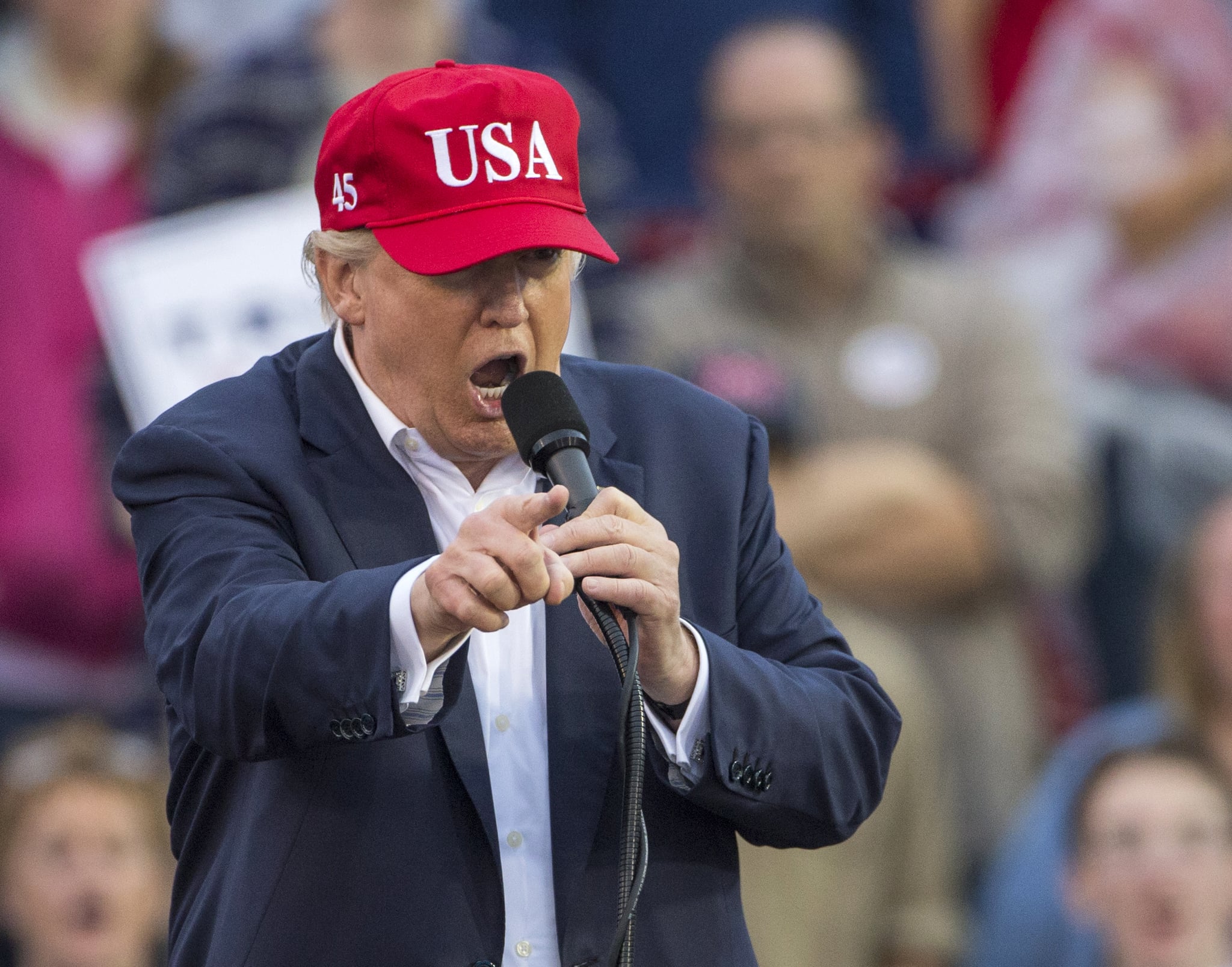 Since he first mentioned it in 2015, Donald Trump's plan for a proposed border wall that Mexico would pay for has been dubious.
A new report in The New York Times says that Trump had been working with congressional Republicans to decipher how Congress can allocate money for the wall's construction. After many criticized Trump for going back on one of his main campaign promises that Mexico would pay, the president-elect lashed out on Twitter and claimed Mexico would be paying the US back at a later time.
The dishonest media does not report that any money spent on building the Great Wall (for sake of speed), will be paid back by Mexico later!

— Donald J. Trump (@realDonaldTrump) January 6, 2017
Trump elaborated on his claim in a brief interview with The New York Times, where he said, "We're going to get reimbursed but I don't want to wait that long. But you start, and then you get reimbursed." In an effort to specify how exactly that would be happening, Trump mentioned plans to renegotiate the North American Free Trade Agreement. Adding, "We are going to be making a much better deal."
Following the confusion, Trump transition team spokesperson Sean Spicer appeared on ABC's Good Morning America to address the rumors. Spicer said, "I think he's going to continue to talk to them [the Mexican government] about that."
Despite the Trump's certainty, Mexican officials have repeatedly asserted their opposition to the wall. In March of 2016, Mexican Treasury Secretary Luis Videgaray said, "I say it emphatically and categorically: Mexico, under no circumstance, is going to pay for the wall that Mr. Trump is proposing."
Without cooperation from the Mexican government, the president-elect will have a near impossible time getting them to pay for the wall, likely worsening relations between the two nations in the process. Hours before Trump sent out the aforementioned tweet regarding the wall, President Enrique Peña Nieto shared his own tweet. In Spanish, he wrote, "The other challenge we face in 2017, is the construction of a positive relationship with the new government of the United States."