Bad Bunny Becomes El Muerto in Marvel Sony Standalone Film
Bad Bunny Suits Up as El Muerto For Sony Marvel Movie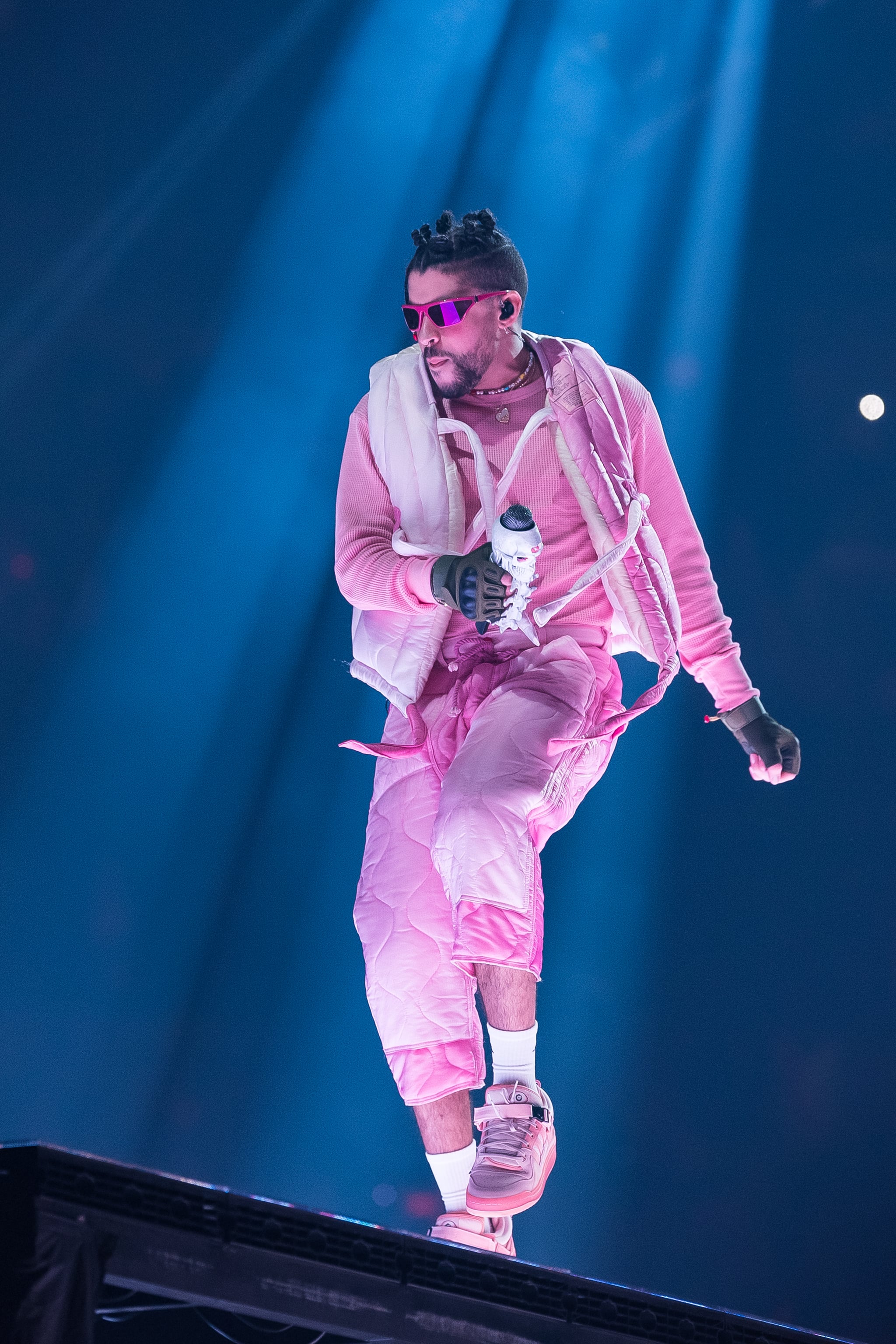 Bad Bunny is becoming a superhero. The rapper, whose real name is Benito Antonio Martínez Ocasio, will become the newest Marvel hero in a Sony Pictures movie, taking on the role of El Muerto in the film of the same name.
Bad Bunny's casting was announced at CinemaCon on April 25, and the rapper was on hand for the announcement. "It's amazing. It's incredible. I love wrestling. I grew up watching it and now I'm a wrestler," he said. "This is why I love this character. I think it's the perfect role to me. It will be epic." El Muerto will also be the first Latinx superhero to headline their own Marvel movie.
El Muerto — aka Juan-Carlos Estrada Sanchez — is a wrestler whose powers come via his family's wrestling mask, giving him superhuman strength. Bad Bunny is a lifelong wrestling fan and even appeared in the ring at Wrestlemania 37 in 2021. He also competed in the 2022 Royal Rumble. In the Marvel comics, El Muerto has fought in the ring with Spider-Man. Sony's presentation revealed that this movie would focus on El Muerto as an anti-hero. Currently, "El Muerto" scheduled to be released Jan. 12, 2024.
"El Muerto" joins the upcoming Sony Marvel lineup that includes "Madame Web," which will star Dakota Johnson and Sydney Sweeney, and "Kraven the Hunter," which stars Aaron Taylor-Johnson. Both movies are set to be released in 2023.
"El Muerto" will be Bad Bunny's second major role in a film. He'll appear alongside Brad Pitt and Sandra Bullock in "Bullet Train," a new action-comedy film that hits theaters this July. In the film, Bad Bunny plays a Mexican assassin intent on killing Pitt's character, Ladybug. Bad Bunny also appeared in "F9: The Fast Saga" and on the Netflix series "Narcos: Mexico."