Bad Bunny Is the First Latino Man on the Cover of Playboy
Bad Bunny Gets Real About Tackling Machismo in Reggaetón in Historic Playboy Cover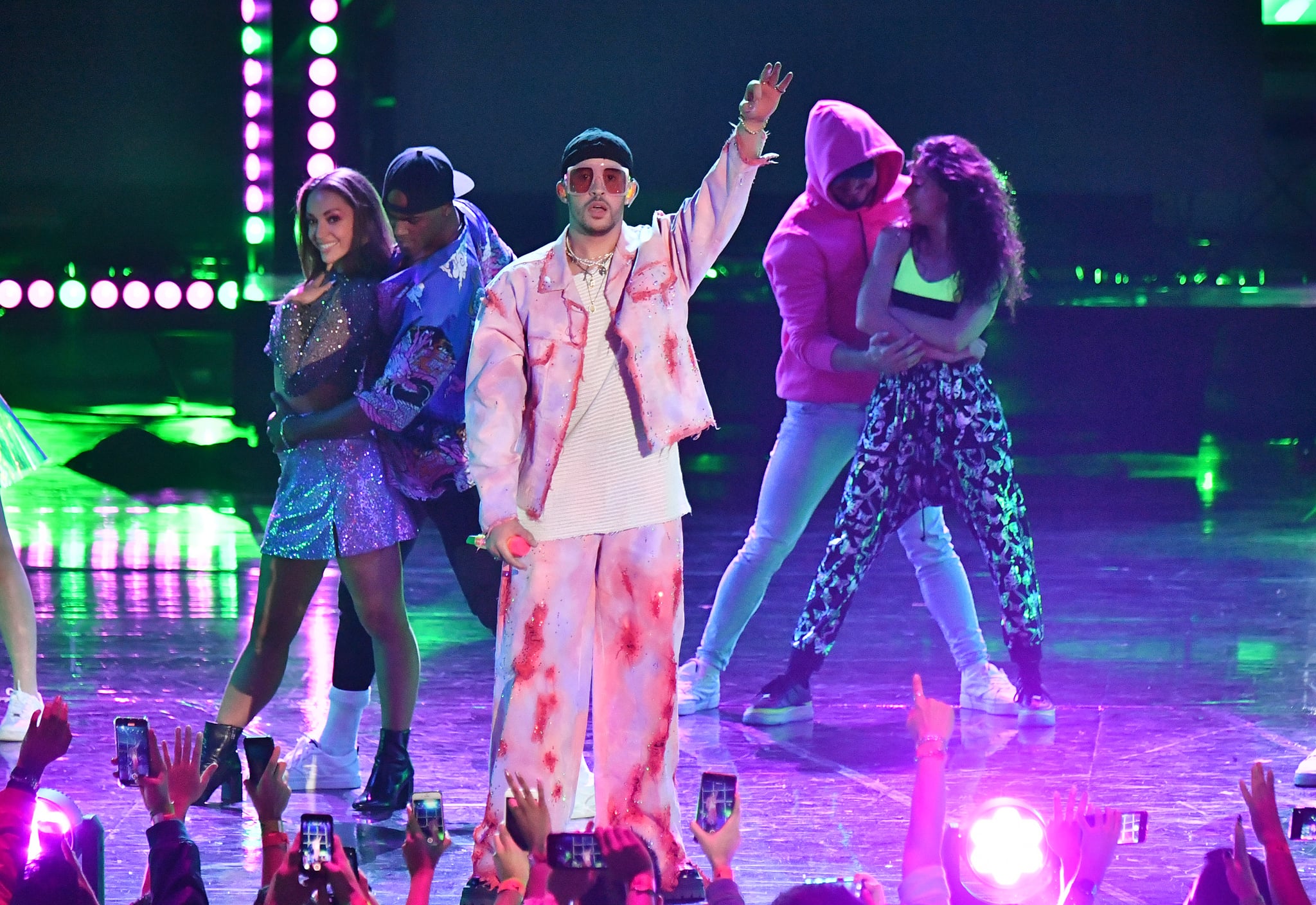 Bad Bunny continues making history, this time becoming the first man — other than Hugh Hefner — and first Latino man to appear solo on the cover of Playboy. The whole feature, written by Venezuelan-American E.R. Pulgar and photographed by Stillz, is as eccentrically real as Bad Bunny is, seamlessly navigating through his artistic persona and Benito Martínez while addressing each topic of discussion with incomparable authenticity.
One of those topics happens to be something Bad Bunny has been very vocal about for the past few years: tackling machismo not only in Latin music, but in Latin culture. "The music industry and society in general [treat women] like they're nothing," he said. "Women are human beings and deserve respect and the same treatment as anybody else."
He's used his platform to get the conversation going. Bad Bunny showed up at the Latin Billboards last year with neon yellow stiletto nails, saying he got them done because he wanted to feel pretty for such an important event. He advocated for trans rights during an appearance on The Tonight Show. And in his song and music video for "Yo Perreo Sola," he sings about women reclaiming their power while dressed in drag — and looking amazing.
Everything he does, he says is to make reggaetón enjoyable and accessible to everyone. "There's nothing worse than being somewhere and feeling like you don't belong," he said. "I've been trying to make sure everybody feels part of the culture of reggaetón. I want to make sure they feel that they have someone there, that friend that can stand up for them."
He added that he has a responsibility to educate people to make the Latin community a more inclusive one. "I think I have an audience split in two: fans of Bad Bunny and fans of reggaetón itself, and I want to merge the two," Bad Bunny said. "I feel I have a big sector to educate. There's a lot of people who won't pay attention to other people calling them out, but they follow Bad Bunny. If he tells them what's good, maybe they can grow as people and come to accept others."
From loving and being intimate with whoever you choose, to identifying however you want to identify, Bad Bunny says we should all be accepted for living our most authentic lives. "In the end, we are human beings. Everybody feels, everybody falls in love with whoever they're meant to."