The Bigger Issue Behind J Balvin and Tokischa's "Perra"
Canceling J Balvin or Tokischa Isn't Going to Solve Reggaeton's Anti-Black Issues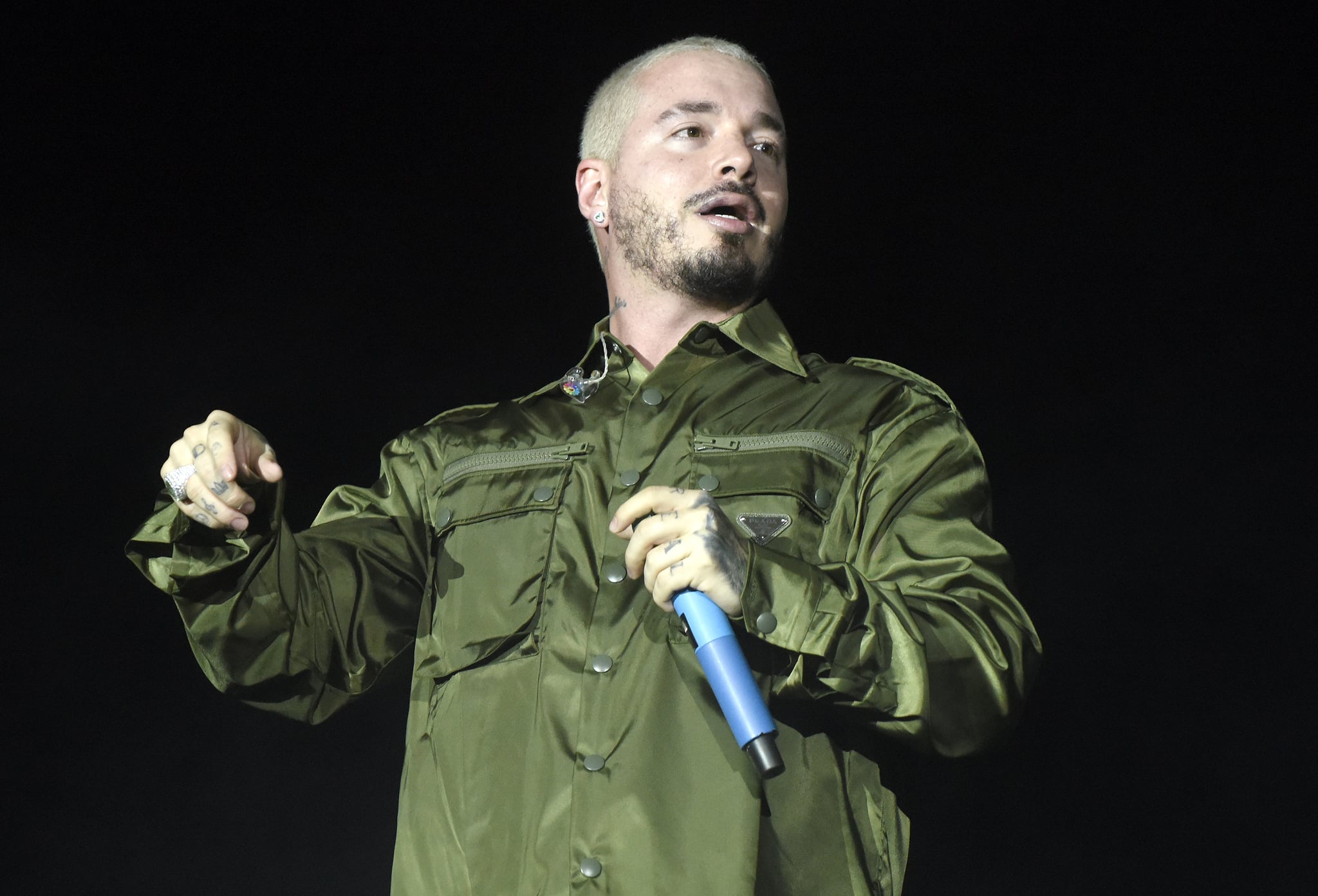 When I first saw J Balvin and Tokischa's "Perra" video after they premiered it in September, the cynic in me couldn't help but simultaneously lament over and be impressed by a contemporary reggaeton number with all the nuts and bolts of a 2000s perreo track. Complete with deep bass and sexually explicit poetics, "Perra," which aims to be a sex-positive, women-empowering record playing on the words "dog in heat," sonically appeals to reggaeton heads of yesteryear but visually fails to disrupt the longstanding anti-Black issues plaguing the genre and its communities.
As a journalist who's covered both Balvin and Tokischa early on in their respective careers, it is apropos to say the writer and music fan in me is — at best — triggered by the perpetual whitewashing of Black genres like reggaeton and its inherent offshoot dembow. At worst, I'm indifferent and I could care less for the smoke in the court of public opinion.
Throughout the "Perra" video, set in Tokischa's native Dominican Republic, Black actors are seen wearing masks and prosthetics that depict them as dogs. The spectacle reaches a fever pitch when Balvin is filmed walking two Black women on all fours on leashes, a flagrantly racist act and topic of conversation that only made traction over a month after its release. I feel like if that went down by a big artist in the English-speaking world, it wouldn't have taken as long to fuel criticism.
The offensive j b*lvin video was out for over a month before the criticism finally picked up steam. I feel like if that went down by a big artist in the English speaking world it would've been a next day thing.

— Daniel Alvarenga (@puchicadanny) October 27, 2021
My immediate reaction to what I saw was to take to Twitter and publish a scathing tweet condemning the use of negras as mere props — sexually objectified and exploited in ways that promote harmful stereotypes. What I did instead was hit backspace until oblivion, because what was I going to say that hasn't already been said? "Make reggaeton Black again"? "Discontinue the exclusion and erasure of Black people and pioneers from their own brainchilds"? "Pay and center Black women creatives so that "mistakes" like these are avoided all together"?
Balvin issued an apology on his Instagram Stories for those who felt insulted, "especially women and Black communities," while Tokischa, a Dominican artist who fancies herself antiracist and pro-LGBTQ+, told Rolling Stone: "I understand the interpretation people had and I'm truly sorry that people felt offended. But at the same time, art is expression. It's creating a world."
The "Perra" video, which has been removed from YouTube as of late October, not only highlights the anti-Black issues long plaguing reggaeton, it begs to question the solution to a problem Black people did not create, and requires the collective sacrifice of its gatekeepers all the same. The fact is, Balvin and Tokischa are pieces to a larger puzzle, and canceling Balvin, or any of his contemporaries for that matter, will not fix the industry that upholds the ideologies being protested.
While public criticism by figures like Colombia's own vice president and chancellor, Marta Lucía Ramírez, who released a public statement deeming the music video's expressions a violation to Black women and people, warrants suspicion on the grounds of performative rhetoric, one truism remains unwavering: your so-called #LatinoGang — a song's catchphrase that's evolved into a "movement" for today's Latinx youth — loves Black culture but hates Black people.
Appropriating visuals and images that hark back to slavery and the abuse of Black bodies under the guise of artistic expression is on brand for women like Tokischa, whose Dominican nationality would never be questioned in her country. Which is to say, she would never be ostracized or othered by her compatriots because of how she racially represents. It's also on brand for Balvin, a white Colombian man who coopted a lifestyle out of Black culture and made millions creating byproducts of Black music. Never mind he once actually reduced our lord and pop savior Rihanna to a sex object devoid of "wifey material."
Yet, Balvin & Co. are simply a reflection of contemporaries such as Karol G, for instance, who was egregiously tone-deaf during a deadly political climate. Even the queer-positive purveyor of perreo himself, Bad Bunny, was radio silent for weeks before finally speaking out in support of the Black Lives Matter protests that were happening during the height of the pandemic.
Latinidad rejects Blackness so hard that even when a song is about Black people, like in ChocQuibTown's latest, "Morena," a non-Black artist like La Ross Maria is fronted as said morena after being touched up with darker-skin makeup and textured hair. "They put Ross Maria in some very ugly curls so she could allegedly pass for a brown girl for that video with ChocQuibTown. But for any other occasion, she's white," chimed in socio-cultural critic and educator Zahira Kelly-Cabrera, in Spanish. "I can't stand the mestiza; everything is according to what is convenient at the moment."
Pretending to cancel mainstream-by-design artists like the J Balvins of the world does little to nothing in the macrocosm of reggaeton and the so-called Latin music industry at large. There needs to be a concerted drive for a larger, more impactful conversation and call to action, which by nature will require the aforementioned artists and their colleagues to address the space they occupy in this business and in this world. To truly act on accountability on any level, non-Black artists with lucrative careers in Black genres like reggaeton can start by de-centering themselves; intentionally creating space for Black artists and their experiences; and paying them in capital, equity, and protected visibility and credit.
Image Source: Getty Images/Tim Mosenfelder