Camila Mendes Quotes on Sexual Assault in Women's Health
Camila Mendes Opens Up About Her Terrifying Experience With Sexual Assault in College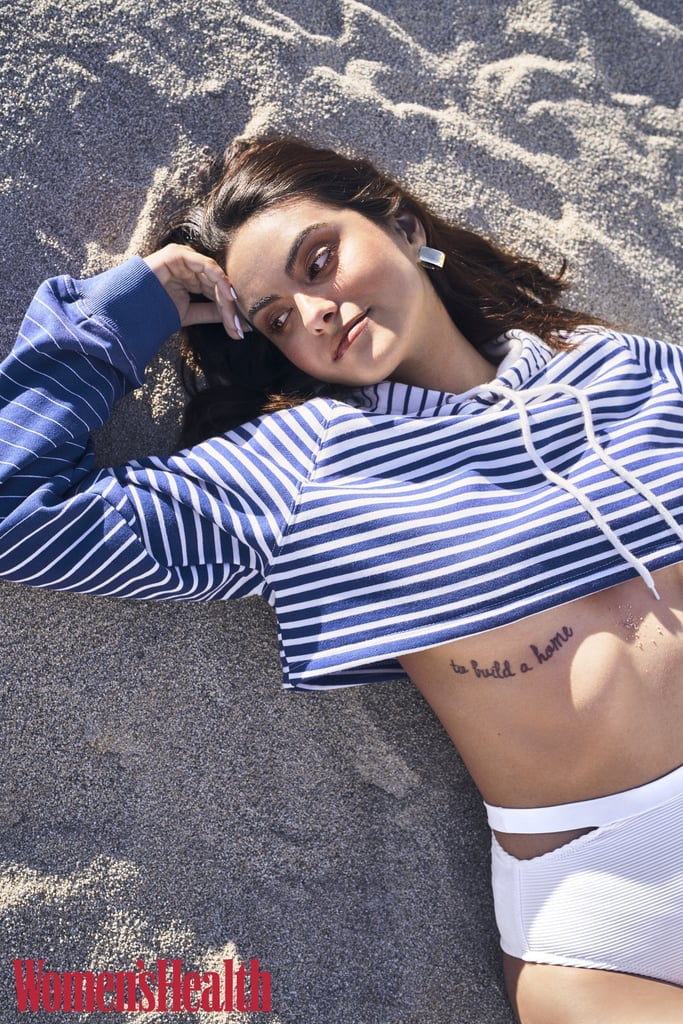 Camila Mendes is speaking out about her harrowing experience with sexual assault in college. In the October issue of Women's Health, the 25-year-old Riverdale star revealed that someone slipped her a date rape drug during her freshman year at NYC's Tisch School of the Arts. "I had a very, very bad experience," she recalled. "I was roofied by someone who sexually assaulted me."
While Camila didn't go into any more details about the attack, she explained that she got a tattoo above her rib cage that says, "to build a home." "I got the tattoo after my freshman year," she said, adding that the ink reminds her to strengthen her sense of self and the environment around her.
Camila — who is best known for her role as Veronica Lodge on Riverdale — has also been candid about her past struggles with an eating disorder. In the magazine, Camila admitted that she's only recently gotten better after seeing a therapist and nutritionist. "This cover means so much to me. It took me a while to view self-confidence as a product of physical and mental health, instead of appearance and thinness," Camila wrote on Instagram on Monday. "I'm grateful for the opportunity to spread that message; I could have used it way earlier in my life."
If you or someone you know would like to speak with someone who is trained to help, please call the National Sexual Assault Hotline at 1-800-656-4673.
Image Source: Women's Health / Beau Grealy