How to Make Puerto Rican Arroz Con Gandules
My Puerto Rican Abuela's Arroz Con Gandules Recipe Is a Latinx Holiday Staple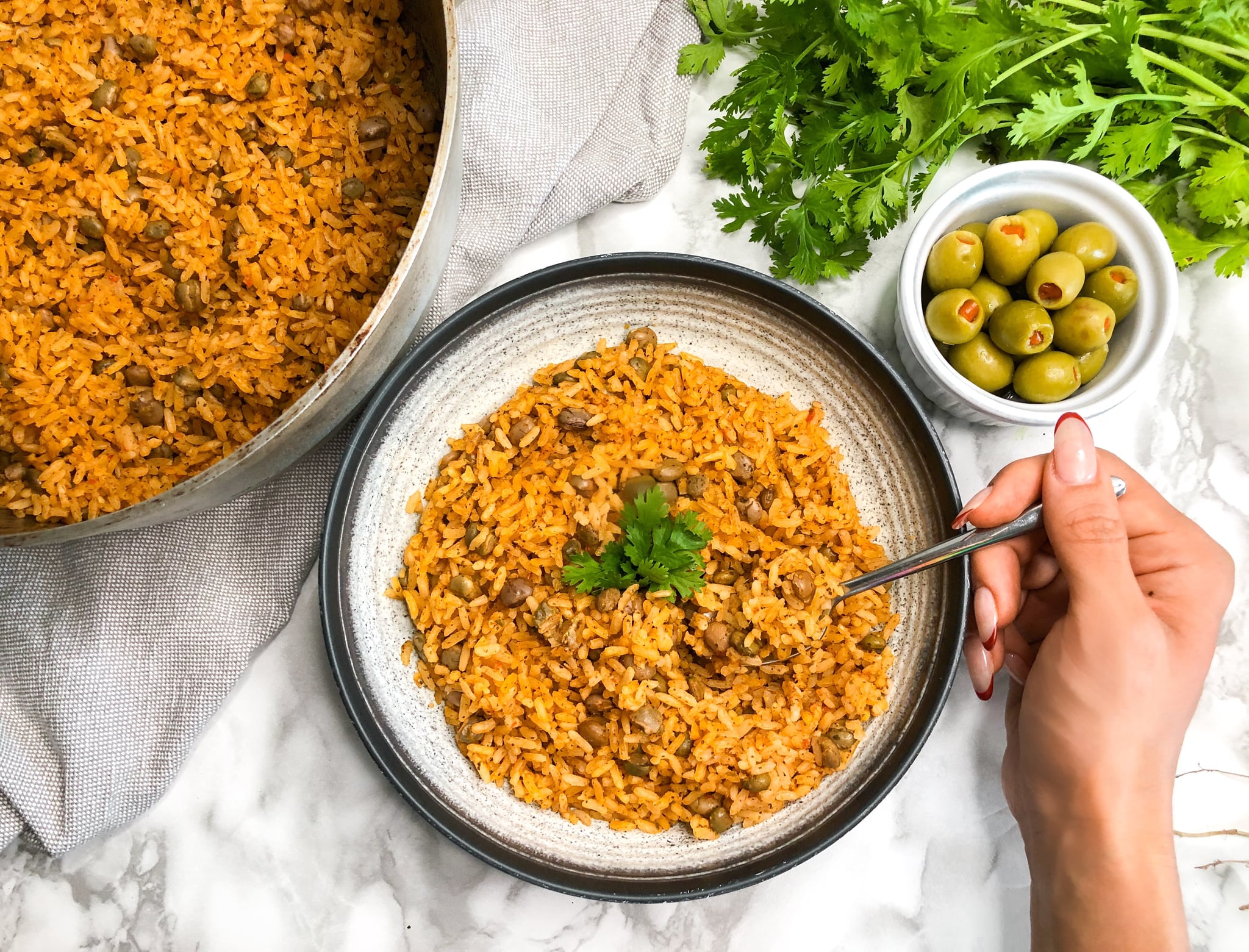 If food were a language and every culinary creation from around the world had an identical linguistic counterpart, "arroz con gandules" in a Puerto Rican household would be one of the dishes that translates directly to the word "love." Arroz con gandules, or rice with pigeon peas, is a hearty and flavorful rice dish traditionally served over the holidays and during special occasions. While it is technically a side dish that perfectly marries the myriad of flavors found on a traditional Puerto Rican holiday plate, arroz con gandules is a dish robust enough to stand on its own and can be made quickly and easily on any given day of the week (no special occasion needed). Growing up, I knew I could count on multiple steaming trays of the yellow rice and peas dominating the buffet table on Thanksgiving and Christmas each year, just as I knew there would always be a warm caldero full of arroz con gandules waiting for me at my abuela's house at least once a week for just us to enjoy.
If you attend any celebration held or catered by Puerto Ricans, chances are high that you'll find a giant tray or two of piping-hot arroz con gandules waiting to be devoured next to a platter of crispy, shredded pork shoulder (aka pernil), but even within the same family, I can almost guarantee that you will not encounter the same exact batch of rice. Besides being a holiday menu staple and a downright delicious dish, part of what makes arroz con gandules so special is that every single family — and, from my experience, every single person who cooks within that family — has their own way of preparing it. From adding cubed ham or powdered ham seasoning to the rice, to choosing to load the dish with pimento-stuffed olives, everyone who prepares traditional Puerto Rican cuisine has their own way of doing it. I, personally, am partial to my grandmother's additions of lightly fried vienna sausages and a dried bay leaf or two for flavor, but either way, arroz con gandules is as much a general staple in Puerto Rican cuisine as it is an individual, unique recipe that is subject to change from person to person.
In addition to the versatility of flavors found within the rice itself, any arroz con gandules recipe can easily be doubled or tripled to feed more people, making it a perfect potluck or dinner-party dish. It might take a few initial tries to get the dish just right, but I've found that the trial and error that comes with figuring out the perfect balance of flavor (with the help of homemade sofrito) and consistency in this dish only works to sharpen my stovetop rice-cooking skills even further, which is always a plus. And while my abuela is no longer here to whip up trays of her famous arroz con gandules for the holidays, being able to put on my apron and follow the same steps she would take to make her famous dish makes me feel almost as close to her as I do when taking a satisfying bite of the final, flavorful product.
Originally published 12/01/2021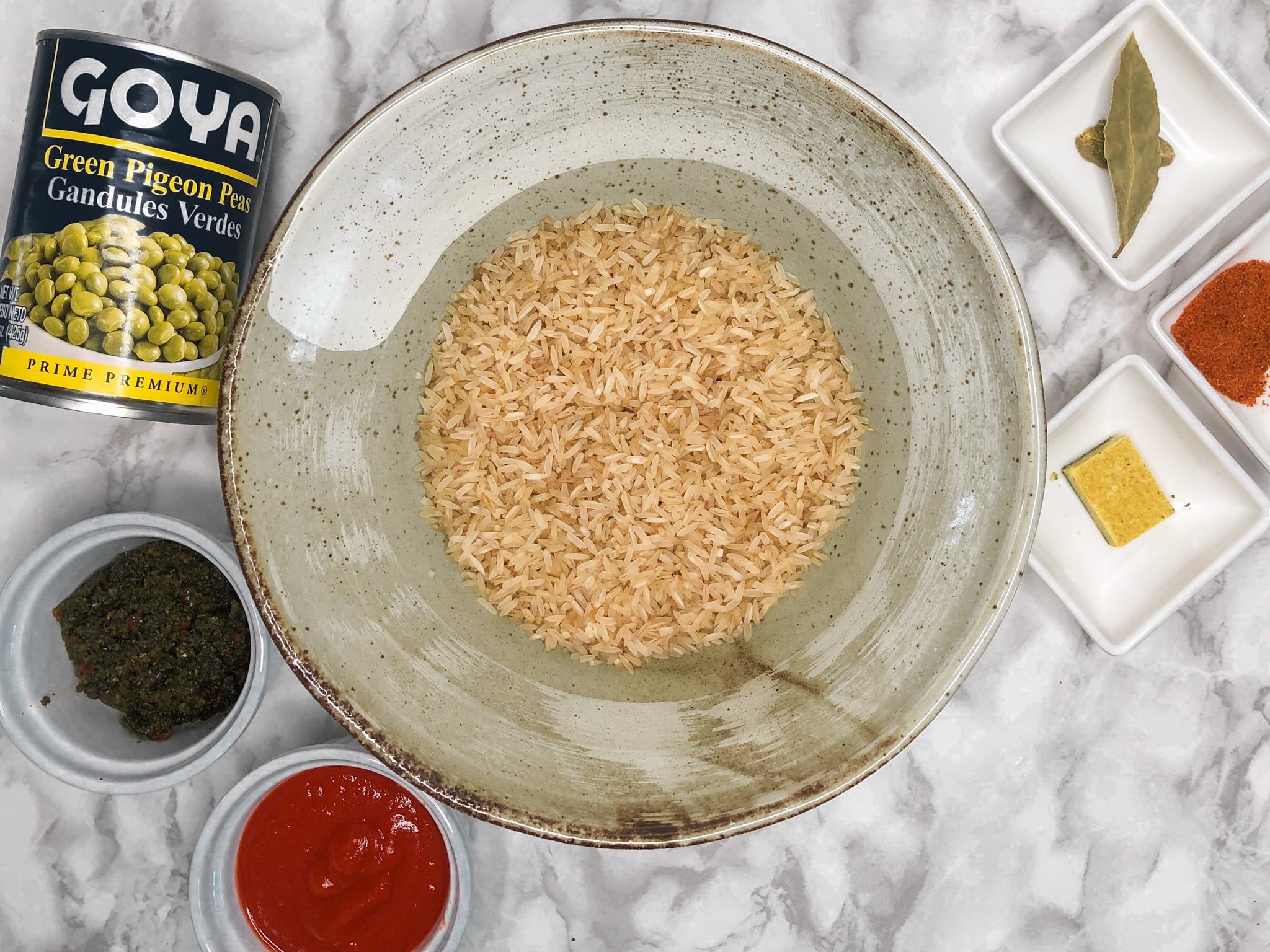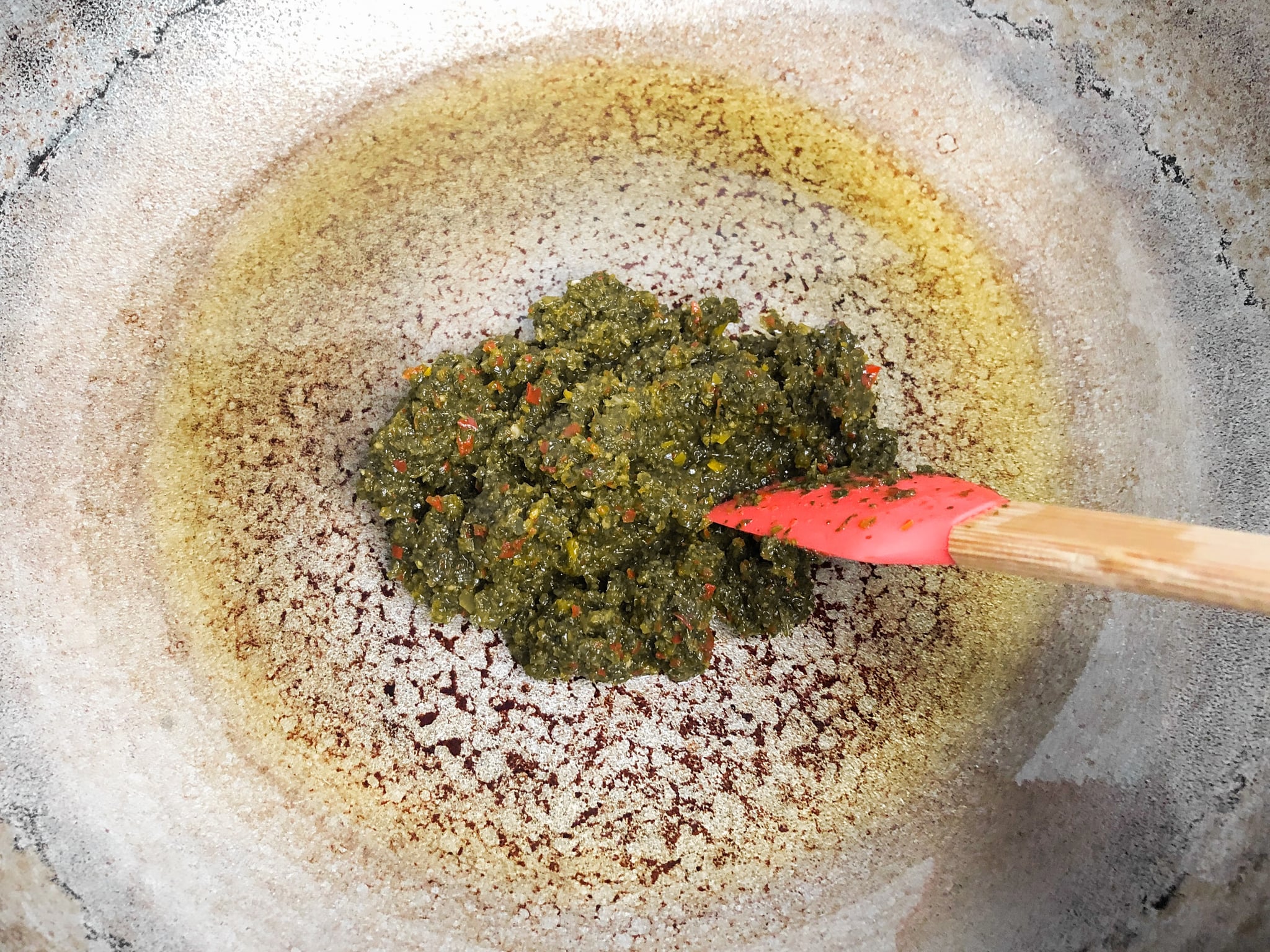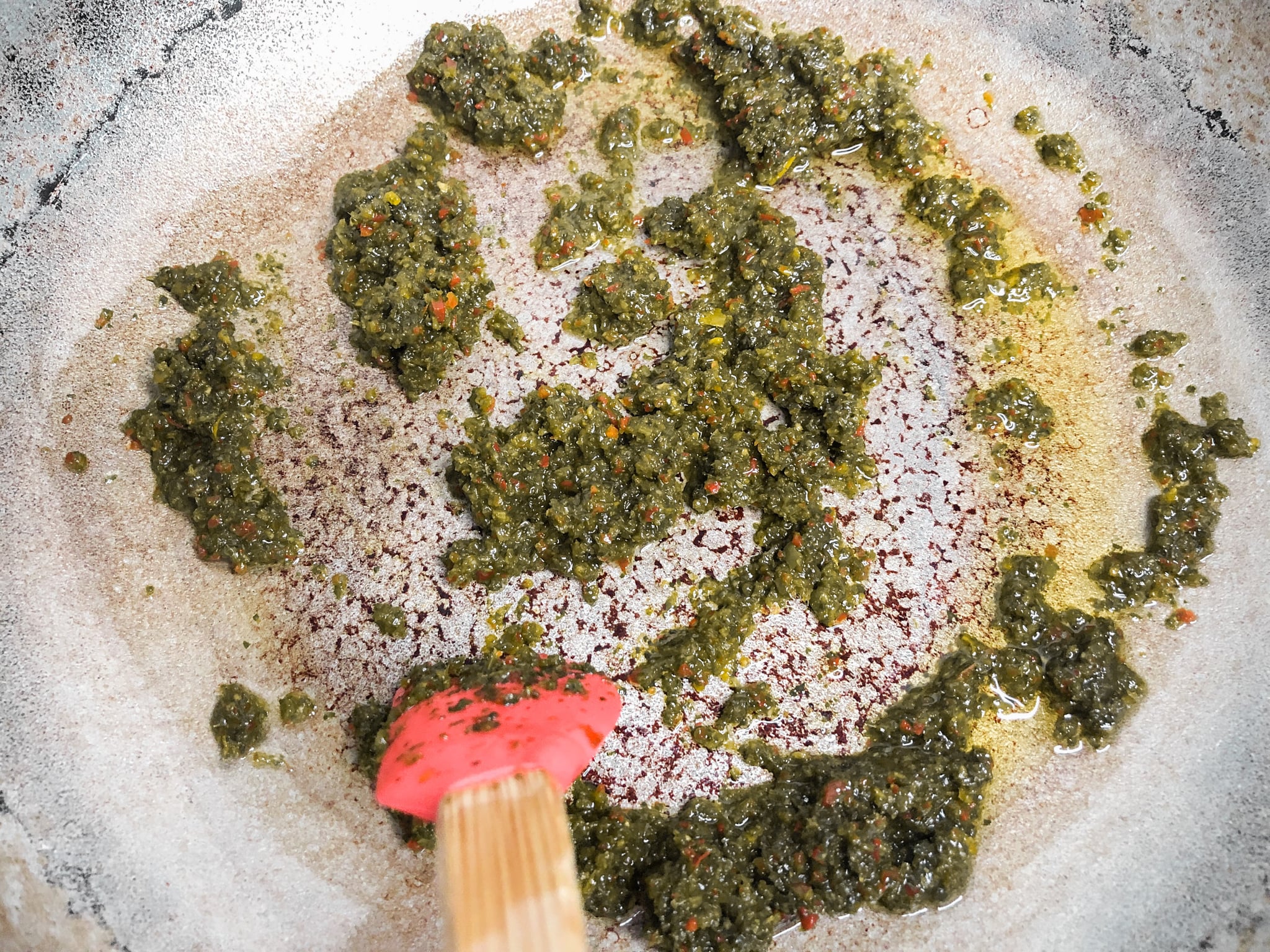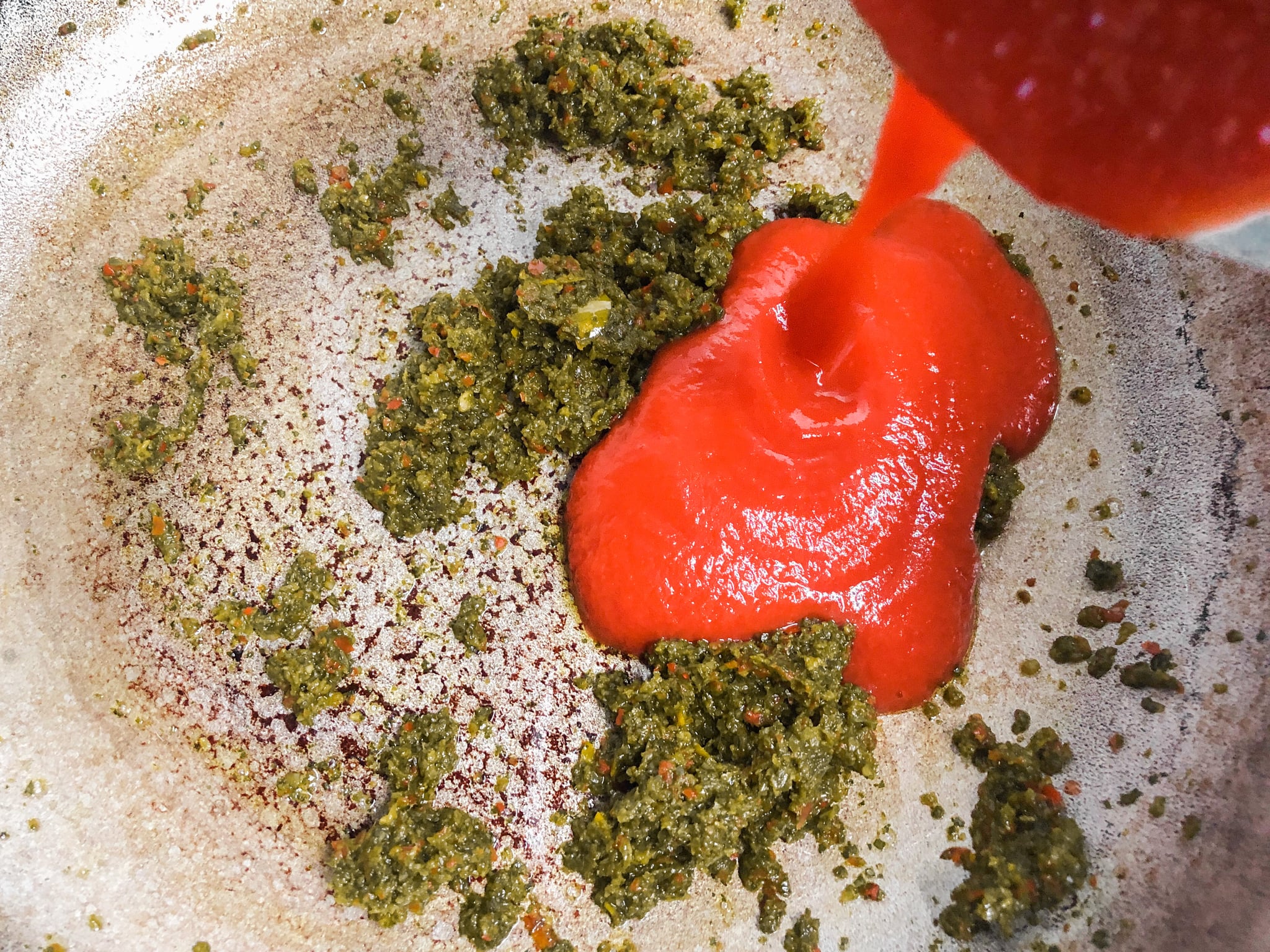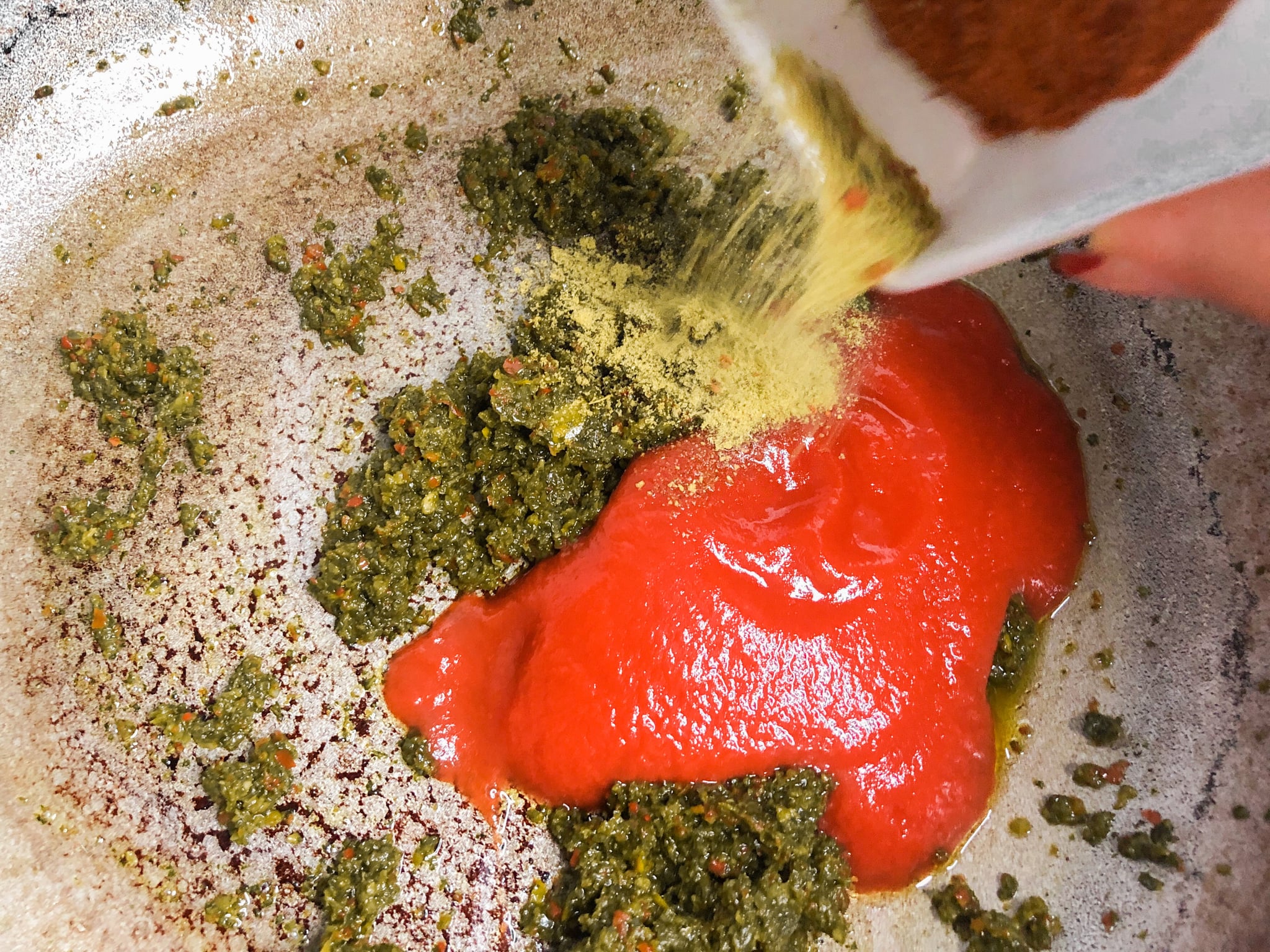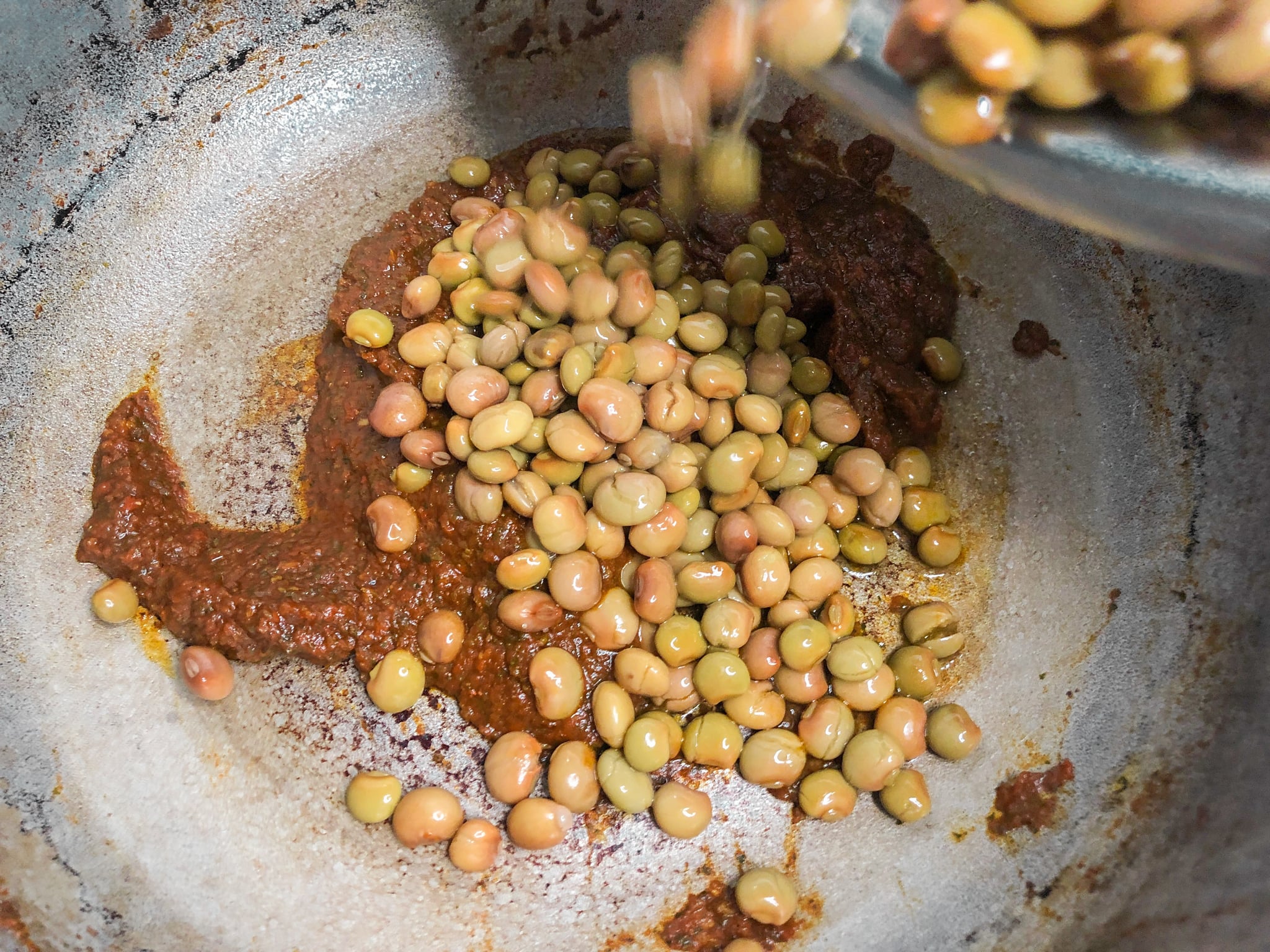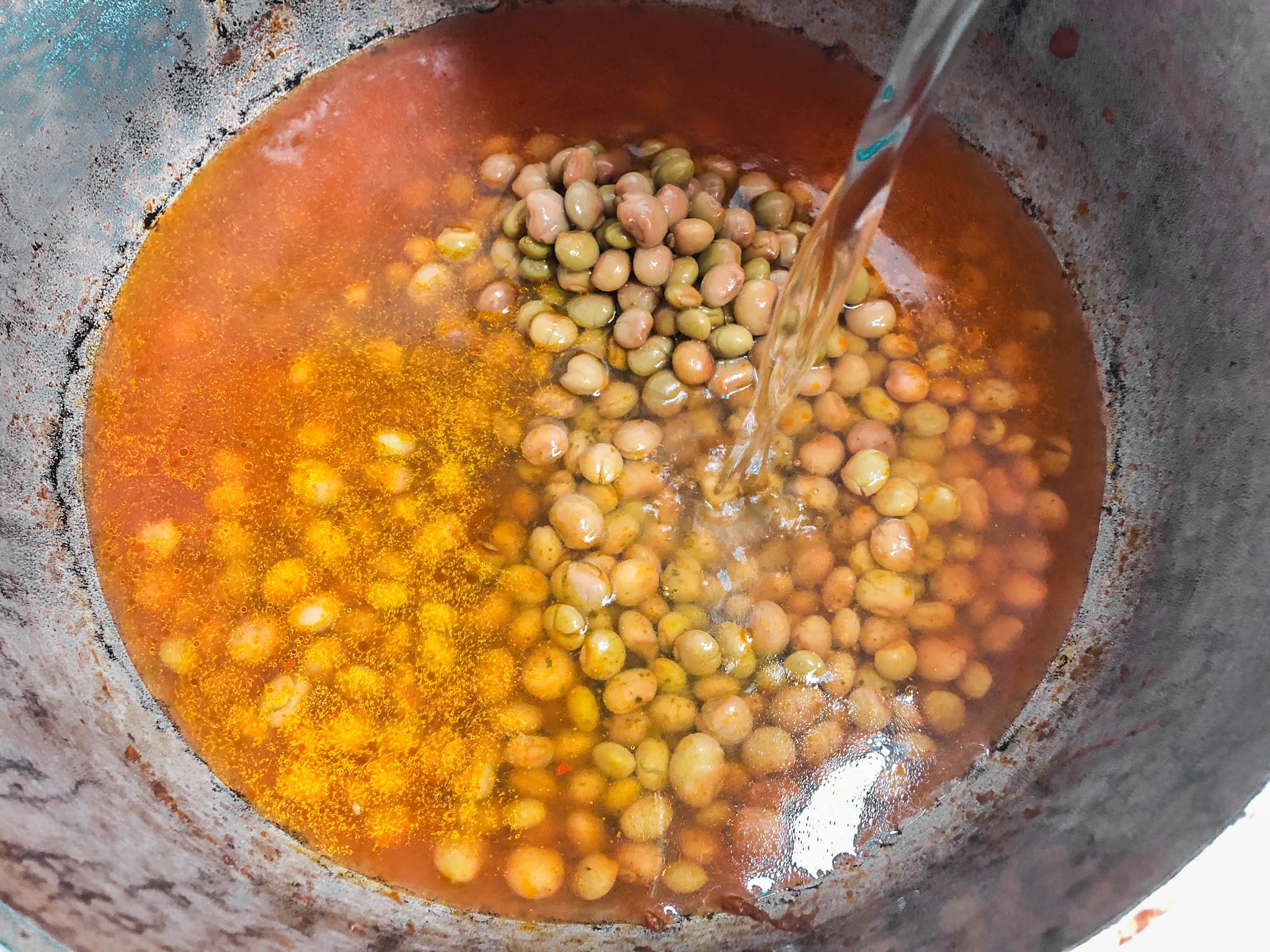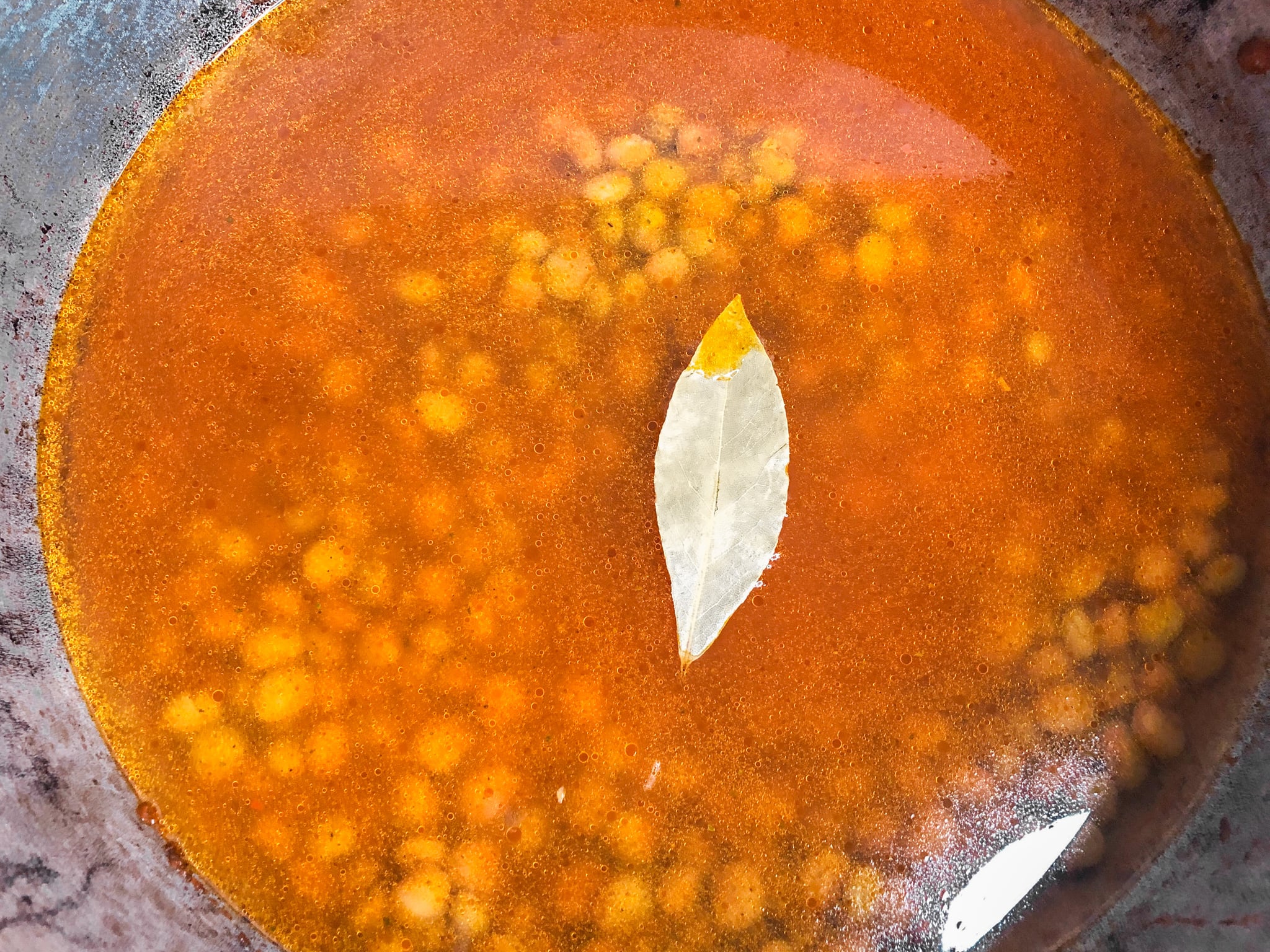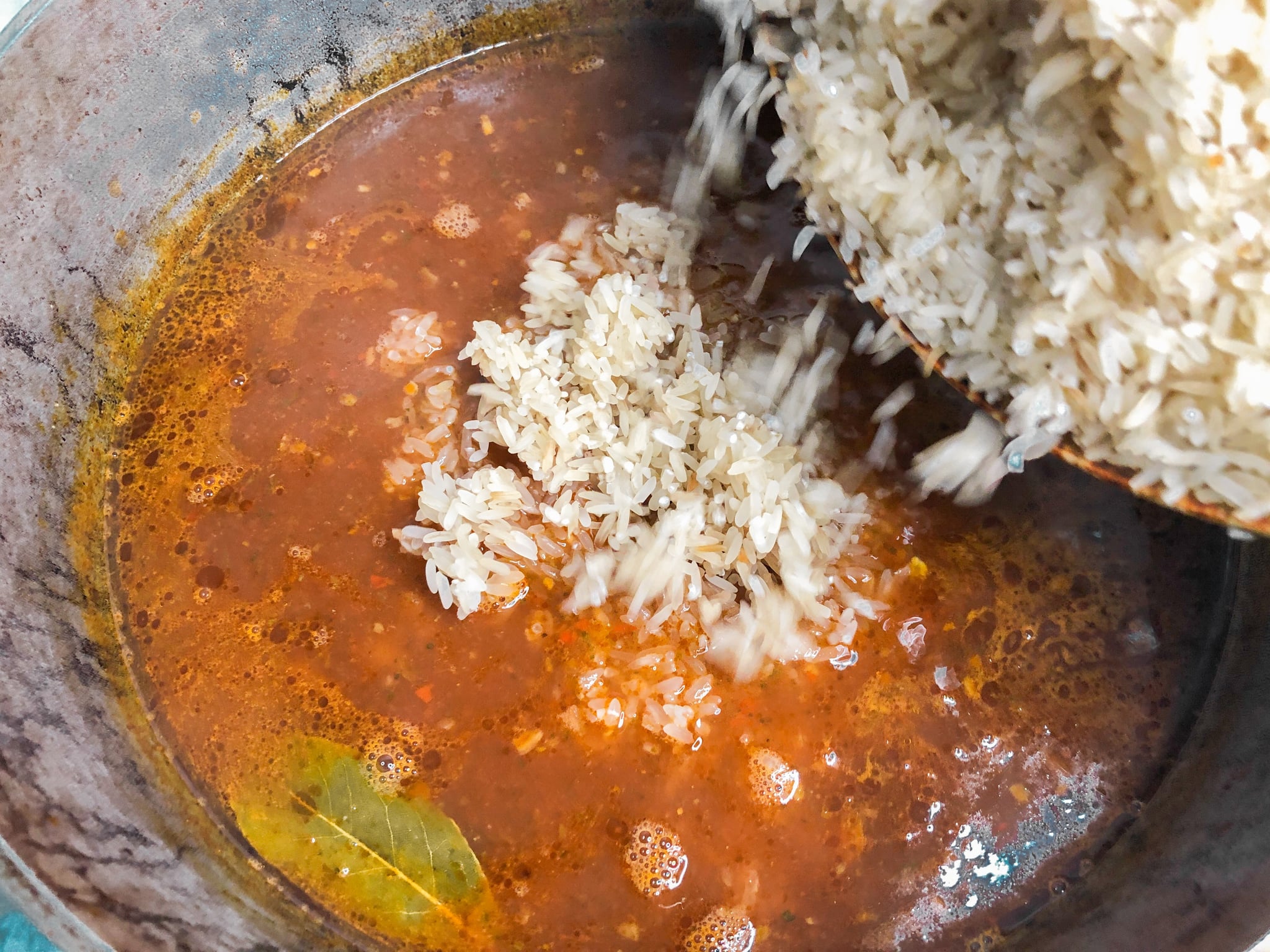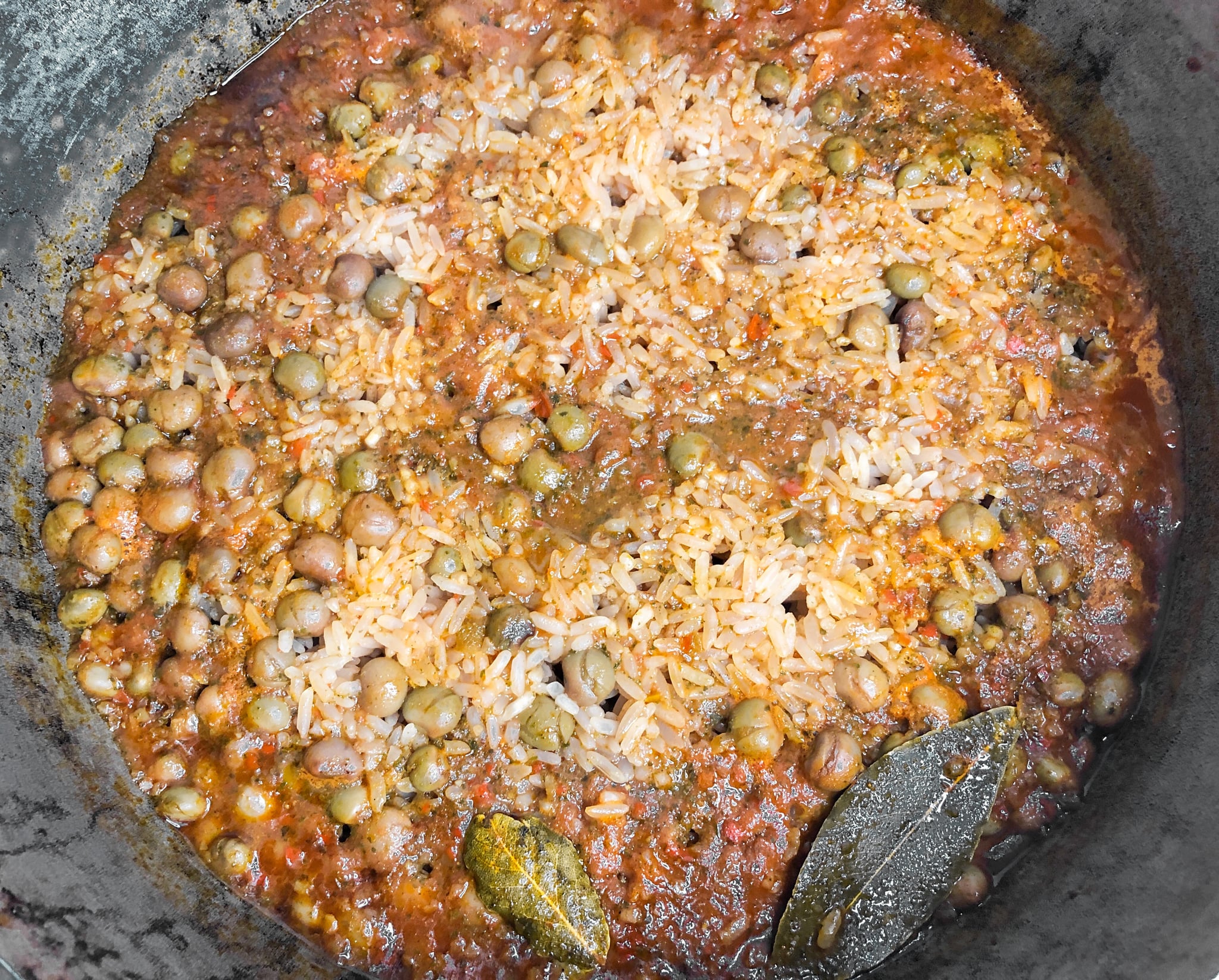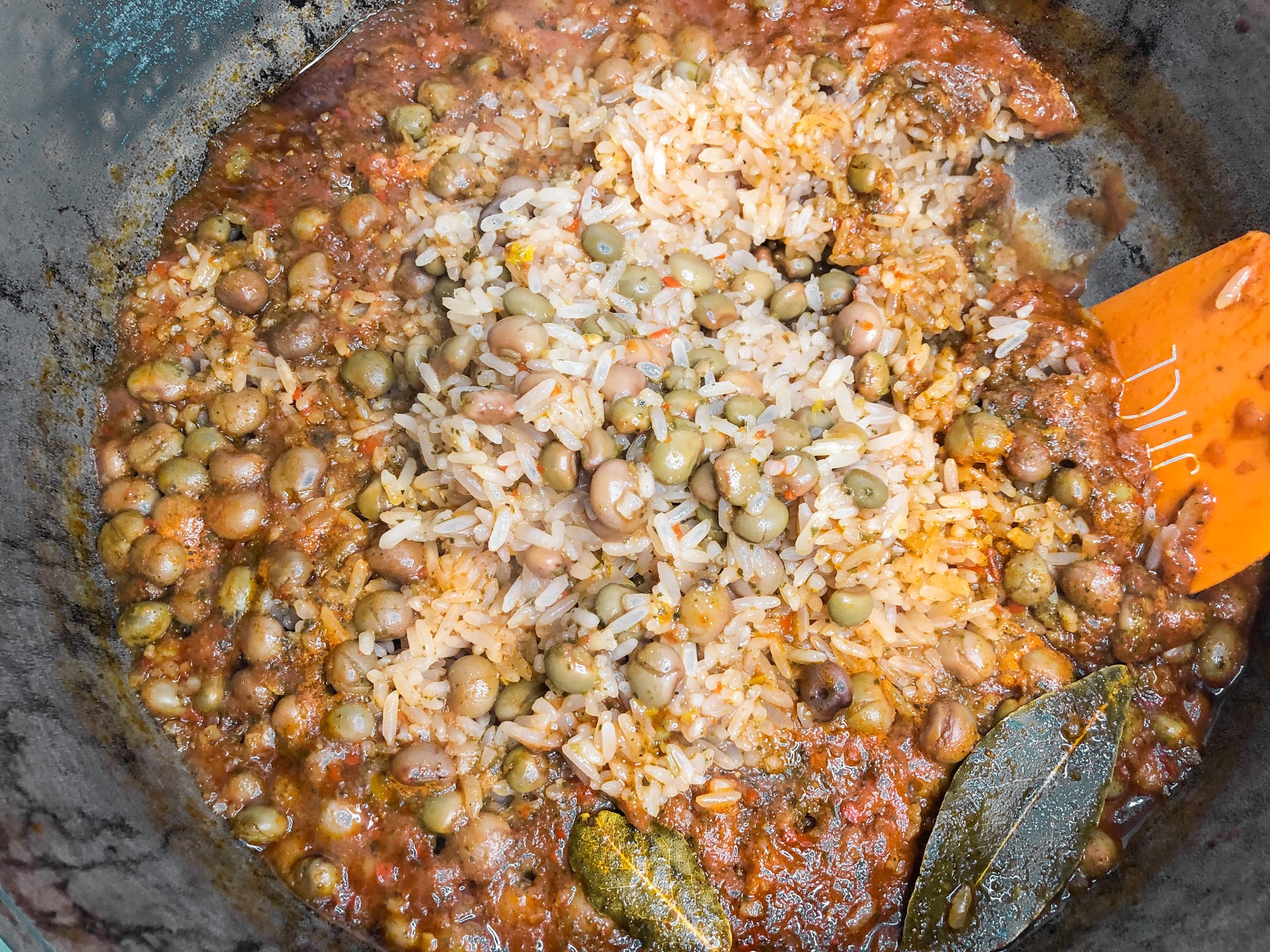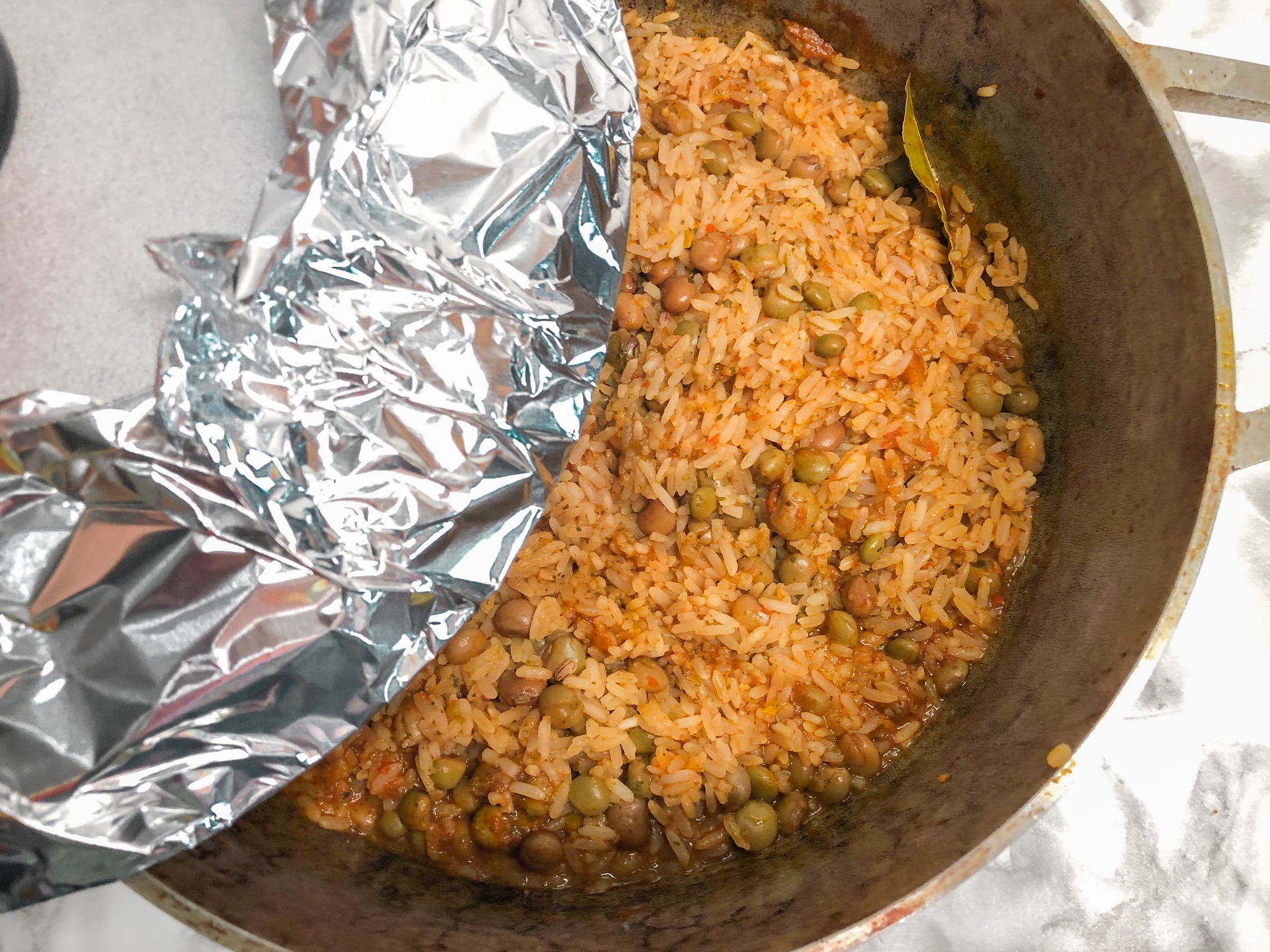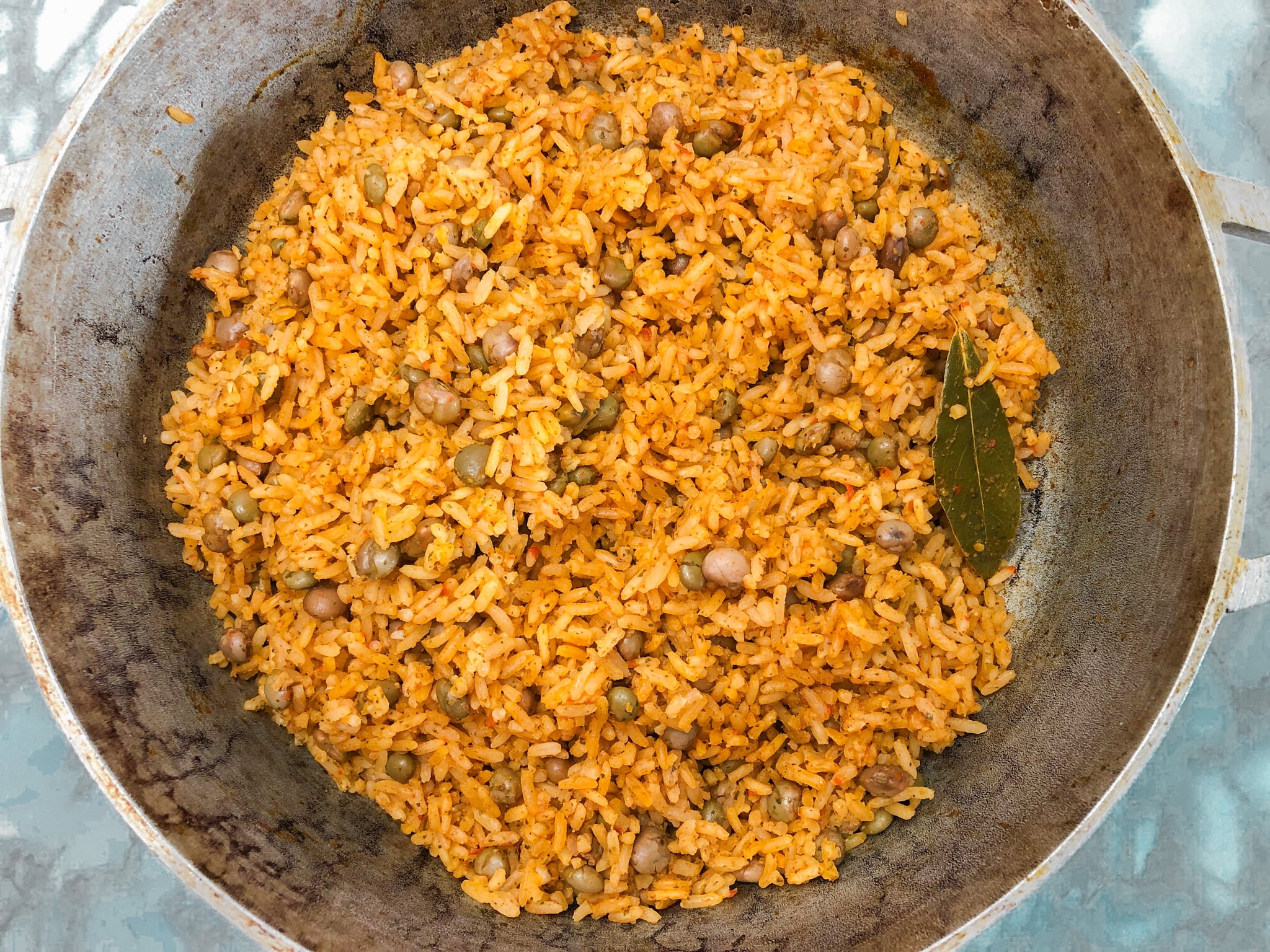 <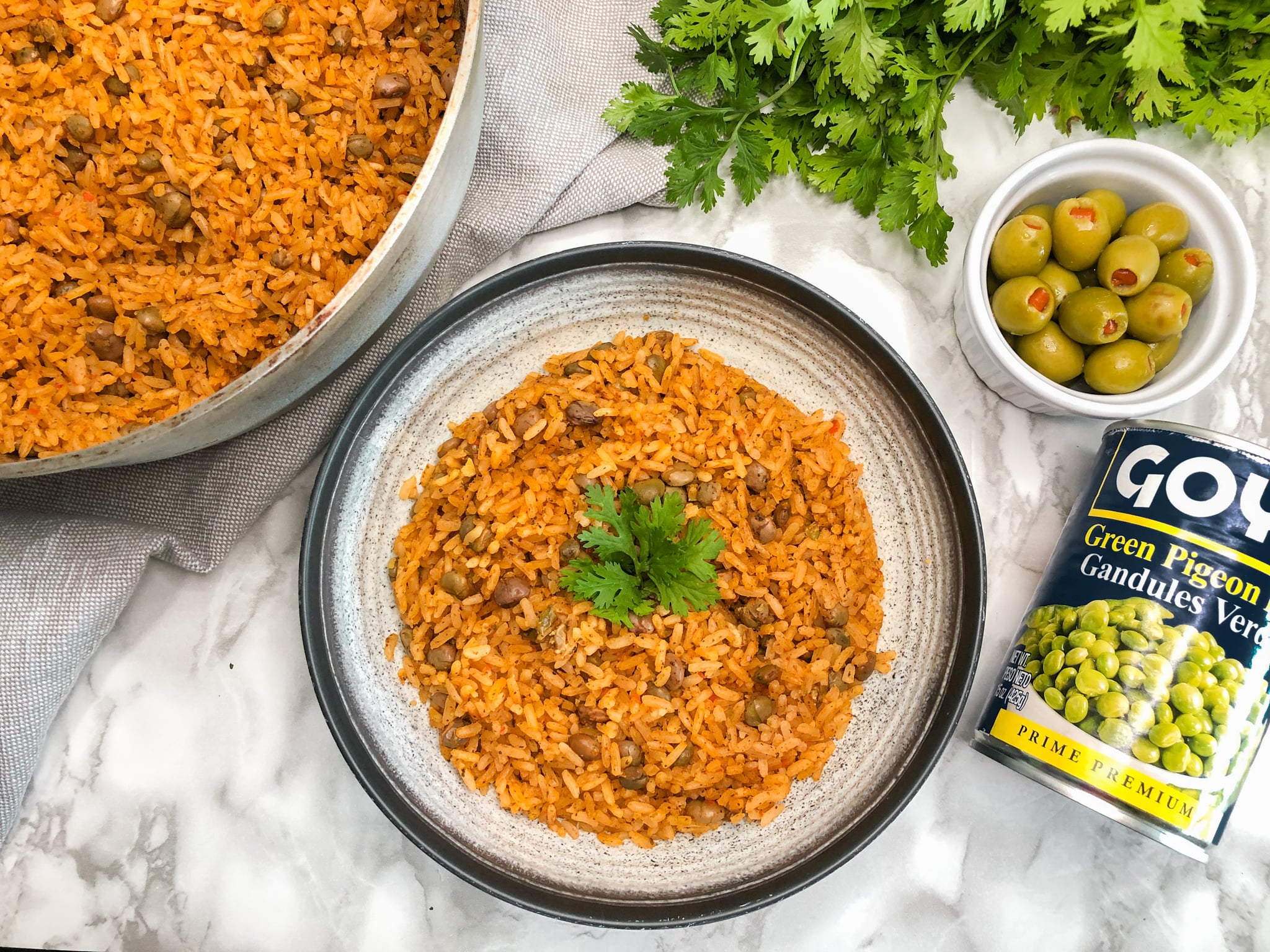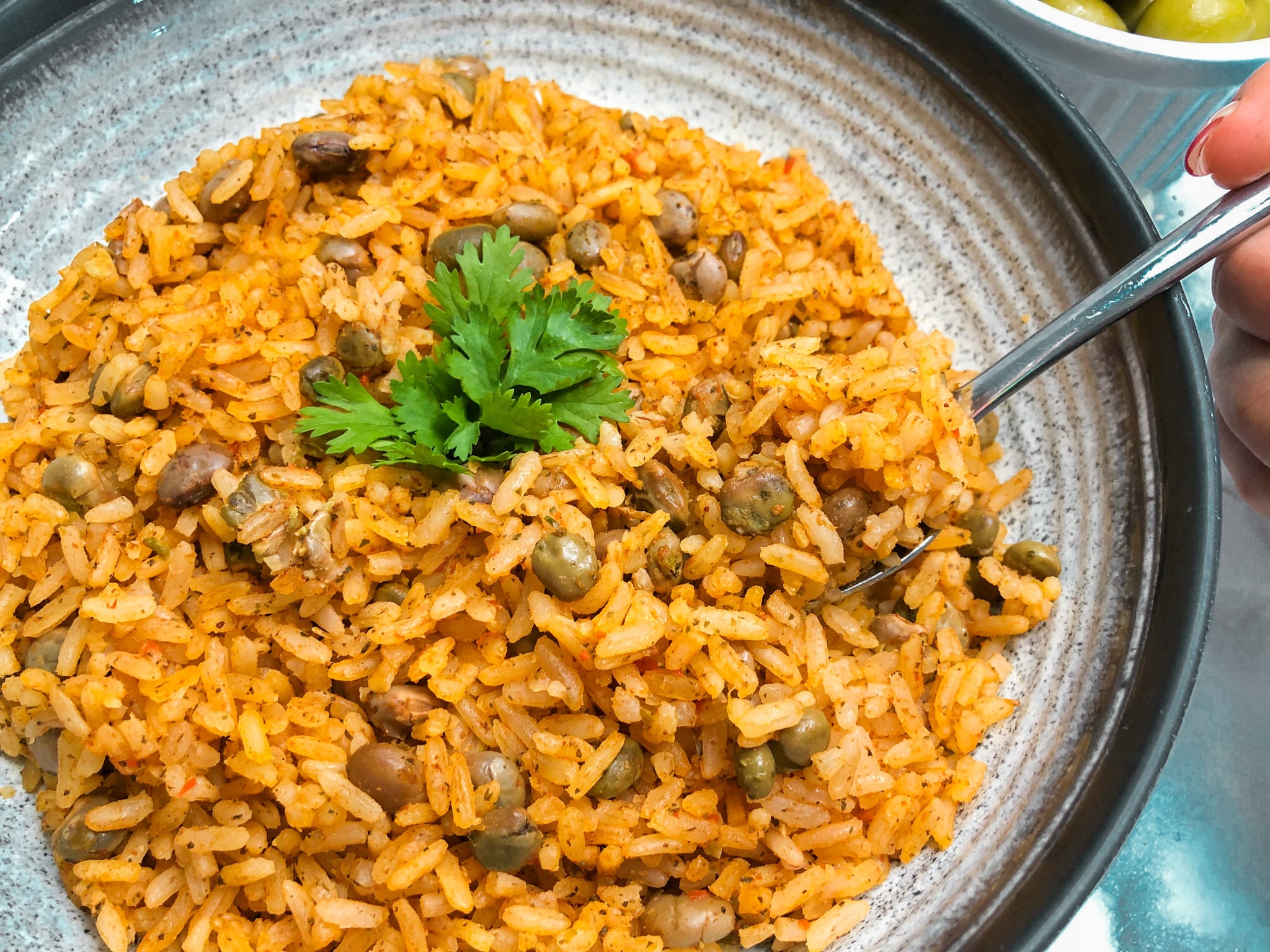 Puerto Rican Arroz Con Gandules
Original Recipe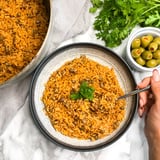 Ingredients
1 tbsp. olive oil
1/4 cup fresh or thawed sofrito
3 cups water
1 chicken bouillon cube
1 1/2 tsps. sazón
1/2 tsp. adobo
1/4 cup tomato sauce
1 15 oz. can of pigeon peas (gandules)
2 cups parboiled rice
2 dried bay leaves
Directions
Heat a cast-iron or aluminum dutch oven (caldero) to medium heat, then add olive oil and sofrito. Sauté sofrito in oil for 3-4 minutes, or until the sazón is fragrant.
To the sautéed sofrito, add sazón, tomato sauce, and chicken bouillon cube. Stir well, until all ingredients are thoroughly combined.
Remove any excess liquid within the can of pigeon peas, then add the drained peas to the sofrito mixture. Pour in the water and bay leaves, then bring the mixture to a boil. While it's boiling, taste the rice to adjust salt levels to your taste.
When the mixture is boiling, add the rice to the dutch oven, making sure that all of the raw grains of rice are evenly submerged across the top of the caldero. Let the water and rice boil for a few minutes, until you see the rice start to absorb the liquid in the pot.
Once the top layer of water has been absorbed, stir the rice once with a wooden spoon, then place an aluminum-covered lid on top of the dutch oven, and lower the burner to low.
Once the rice is fully cooked, remove the lid and allow the rice to simmer for 20-25 minutes, uncovered. You will know that the rice is done when all additional liquid within the pot is gone and the rice granules are plump.
Serve and enjoy!
Information
Yield

10-12 servings

Prep Time

10 minutes

Cook Time

25 minutes

Total Time

34 minutes, 59 seconds