Implementing Social Distancing With My Latinx Family
My Dominican Family Live All Over the World — Now We're Closer Than Ever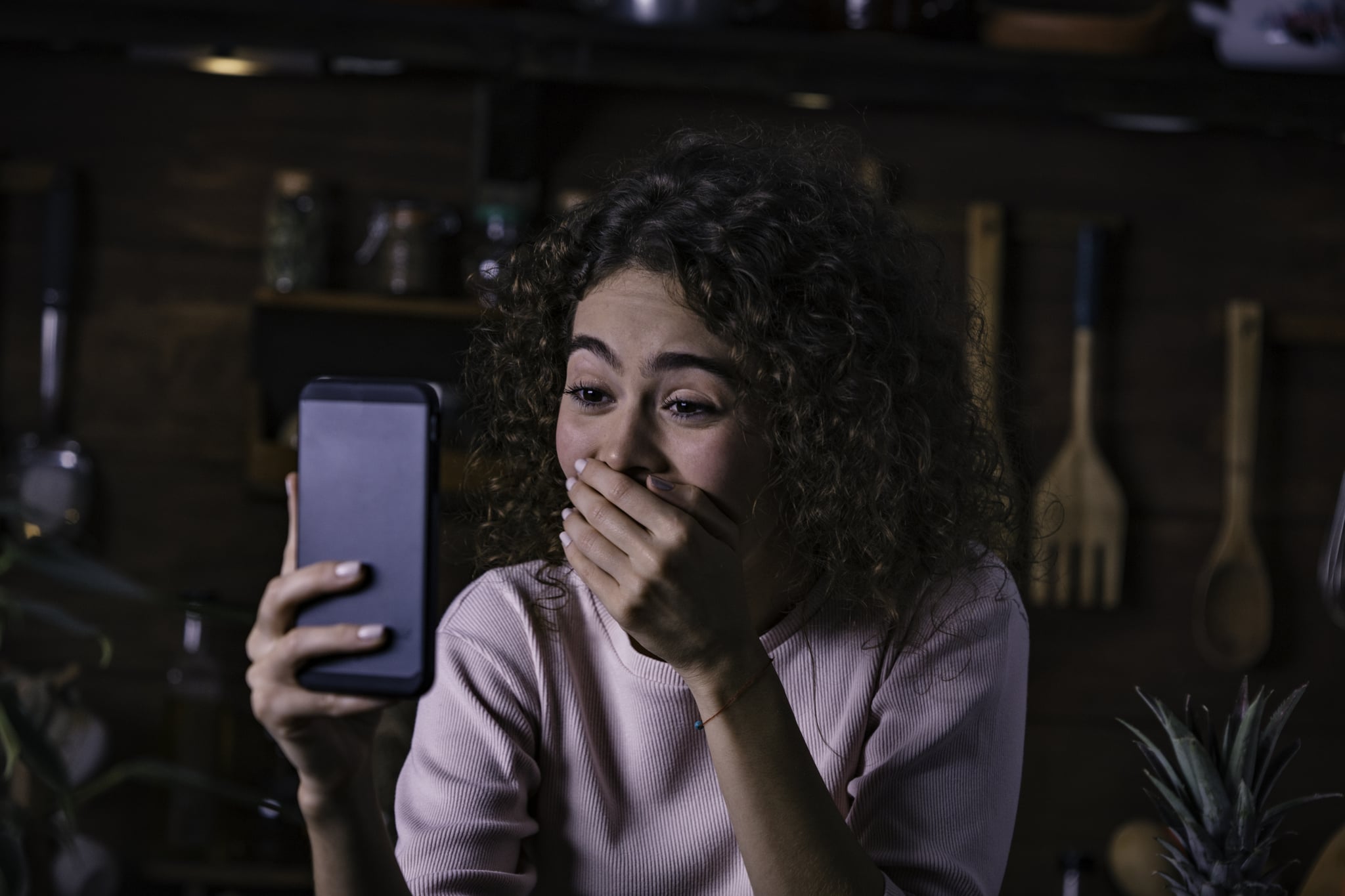 If there's one thing this whole global situation has done for me, it's that it's brought my family closer together. We're Dominican, all born and raised. My parents still live in the Dominican Republic with the rest of my family, but my siblings and I are spread out all over the world. I'm in New York City, my sister is in the United Kingdom, and my brother is in Canada.
In most Latinx cultures, family is everything — whether it's your own family or your chosen family. Everything revolves around a community of people gathering together through the good times and the not-so-good times. We're also very physically affectionate: hugs and kisses are the norm when seeing each other, and gentle shoulder pats and even hand-grabbing are part of normal conversation.
So, when I couldn't get those much-needed hugs and the physical affection I'm used to, I relied on my chosen family here in NYC to feel a little closer to home. Now, with the global situation taking a turn and staying in becoming the norm to avoid the spread of the novel coronavirus, I was left having to adapt to create a different type of closeness and understand all the different ways we can show love from afar.
When news of the COVID-19 pandemic hit, my dad had already been following the developments — he was prepared. He's an insurance broker, so he always foresees any risk ahead. He kept calling every day to make sure I was up to date with the latest information and to encourage me to stay inside. He did the same with my siblings. You could say my dad is a bit of a papá gallina making sure all of his pollitos are safe.
Meanwhile, my mom sent us an elaborate list of things we needed to get from the grocery store and the pharmacy. From basics like milk, pasta, frozen fruits, veggies, coffee — you can't be Dominican and not have coffee — and your protein of choice, to over-the-counter meds like vitamin C, nasal decongestants, and of course, Vicks VapoRub.
She also sent a list of cleaning and personal-hygiene products, including toilet paper, paper towels, hand sanitizer, disinfectant wipes — basically all the things we can't find right now. At that point, those products were already running scarce in the city, so I told my mom. An hour later she texted me saying she had shipped a care package with all the things I'd need, because leave it to a Latina mom on a mission to find things for her children — even if they're fully grown adults — and make the impossible, possible.
After my parents made sure we were all staying put with everything we needed, it was time to figure out a way to see each other. We have a family text thread — where we send photos, memes, updates about our lives, jokes — and my siblings and I individually video-chat with our parents once in a while. But this pandemic made us all — for the first time — join a group video chat, dogs and cats included, and it was actually fun.
We got to hear our voices all at once, and believe it or not, it made me forget what's been going on in the world for a second. Having my parents repeatedly express their love for us and realizing all they went through to make sure we were safe was exactly what I needed to feel more grounded, to feel safe, and to feel like this too shall pass.
The video chat was such a success. My mom managed to explain it to my abuelo, and we were able to call him and see his face on his 81st birthday, a birthday he had to spend caring for my abuela, who has Alzheimer's. We made sure he felt the love and that he knew we were going to get through this one way or another.
Social distancing for Latinxs is definitely a bit harder given our overly expressive nature, but by adapting the ways I receive love, I've realized there's a lot of it going around virtually, and that family — whether blood-related or chosen — is always going to be there to uplift you one way or another. They're only one call away.