POPSUGAR
/ paid content for /
Ulta Beauty
Shop Buttah Skin CocoShea Kit at Ulta Beauty
Your Skin Will Feel Like Buttah With This Sell-Out Kit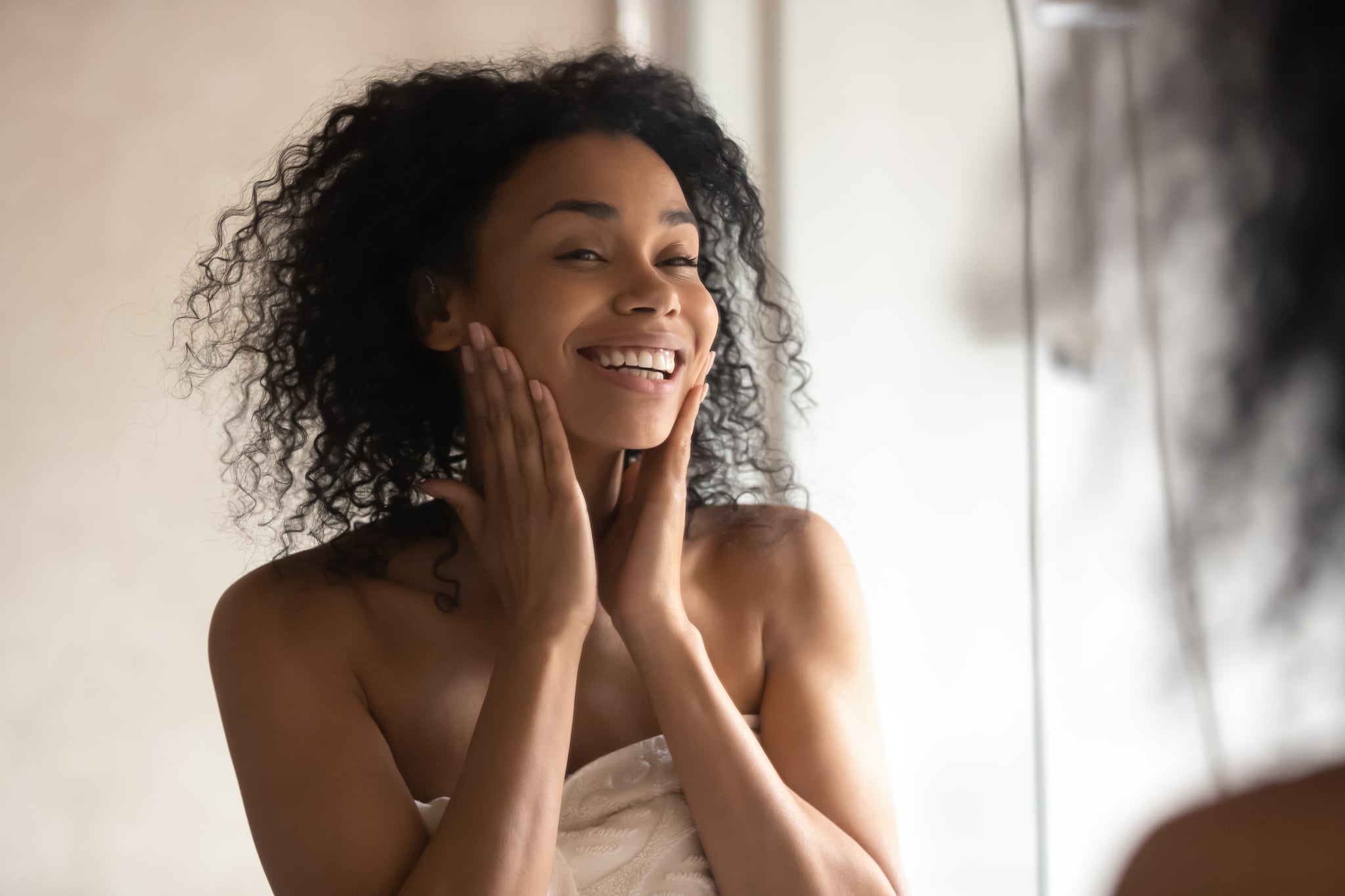 Image Source: Shutterstock
What's something more buttery than butter itself? It's Buttah Skin's ultimate use of shea butter. This Black-owned beauty brand utilizes the all-natural ingredient to moisturize, balance skin, and leave radiant results. That explains why the Transforming CocoShea 3-Piece Kit ($60) is no stranger to selling out at Ulta Beauty. Rated 4.6 stars with over 4,000 rave reviews, this kit contains a Cleanser, a Vitamin C Serum, and a CocoShea Revitalizing Cream — basically all the essentials for a fuss-free skin-care routine.
These products are formulated especially for melanin-rich complexions and all skin types, but let's dissect each, shall we? The Cleanser ($15) comes in a 3.4-ounce tube, and it softly lifts away dirt, oil, and debris without stripping the skin. It's a gentle, gel-like formula that works evenly to cleanse and result in smoother, brighter, healthy skin.
Next is the Vitamin C Serum ($39), which contains an antioxidant-rich formula that revitalizes skin and improves the appearance of dark spots. The vitamin C, also known as ascorbic acid, helps prevent photo damage and brightens skin, while the grapeseed extract and vitamins E, C, and D nourish and provide antioxidant protection. It also contains ferulic acid, which stimulates cellular turnover and provides antioxidant protection.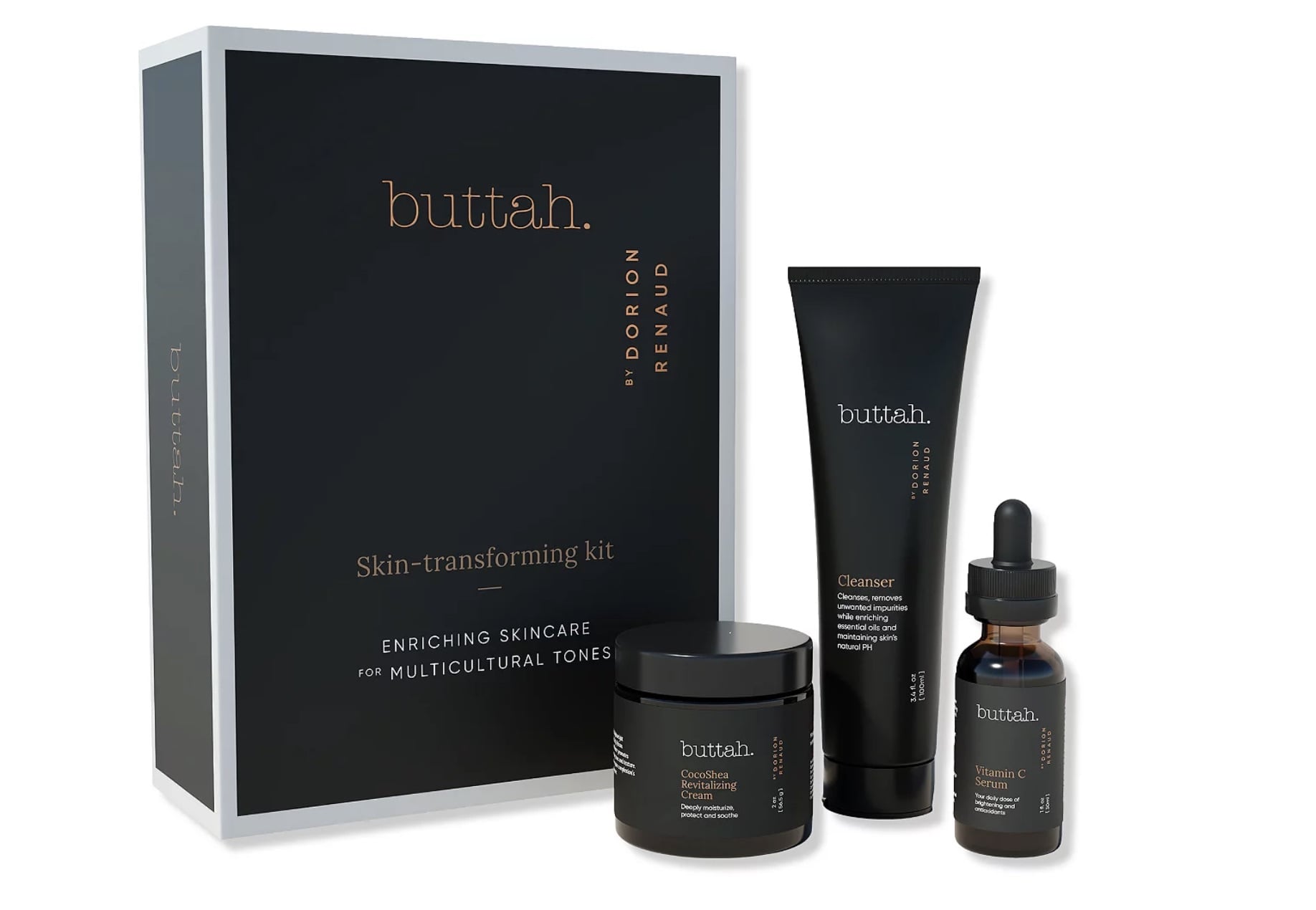 Image Source: ulta.com
Now for the final product of this nourishing yet effective trio: the CocoShea Revitalizing Cream ($19) is lightweight and made with a blend of African rich butters, hyaluronic acid, and vitamin E. Like the name suggests, it revitalizes skin and helps diminish fine lines, dark spots, and wrinkles for a more radiant and glowy complexion. It also helps to improve skin tone and smooth out texture.
So you see, for these reasons and with an affordable price tag, this skin-care kit tends to be an instant sell-out. The best way to make sure you get your hands on this trio that sells como pan caliente is to sign up for an email notification for when it's back. In the meantime, we suggest you give your body a well-deserved pampering treatment with the brand's Body Trio Kit Oatmeal ($70).