Unilever COVID-19 Relief Campaign
The Latinx Community Is Still One of the Hardest Hit by the Pandemic, and This Is How You Can Make a Difference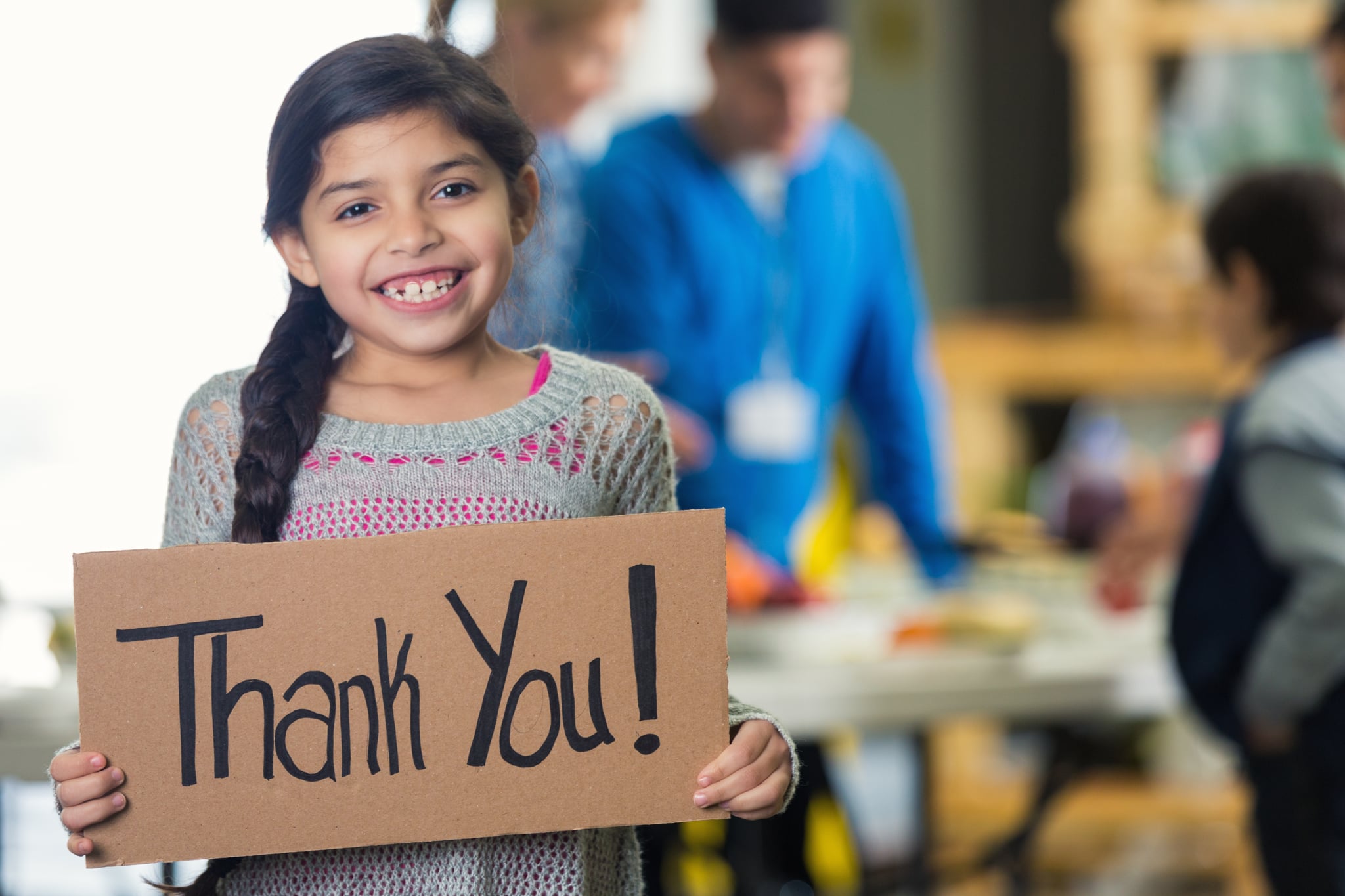 Image Source: Getty Images
The Latinx and Black communities have been two of the hardest hit by the COVID-19 crisis, especially women. According to a Pew Research study, Latinas have experienced a steeper decline in employment (negative 21 percent) than other women or men in the US, and this community is also facing higher hospitalization and death rates. This is why, on May 14th and for the second time since the pandemic started, Unilever and its United for America initiative are back with the Annual Day of Service campaign, a volunteering effort to give back to these communities, focusing on fighting food insecurity, helping small businesses, and encouraging vaccination.
"Our annual Day of Service is an opportunity to use our size and scale as a catalyst to do good. And while the country is in a much different place than it was one year ago, we cannot lose sight that people are still feeling the impacts of this pandemic," said Fabián García, president of Unilever North America.
This year, the company is teaming up with Feeding America and The Luminary Collective — a platform where you can search and buy products and services by women-owned small businesses, the Boys & Girls Club of America, and the Ad Council. Here's how you can join their work and help your community.
1. Donate to City Harvest's Share Lunch Fight Hunger Campaign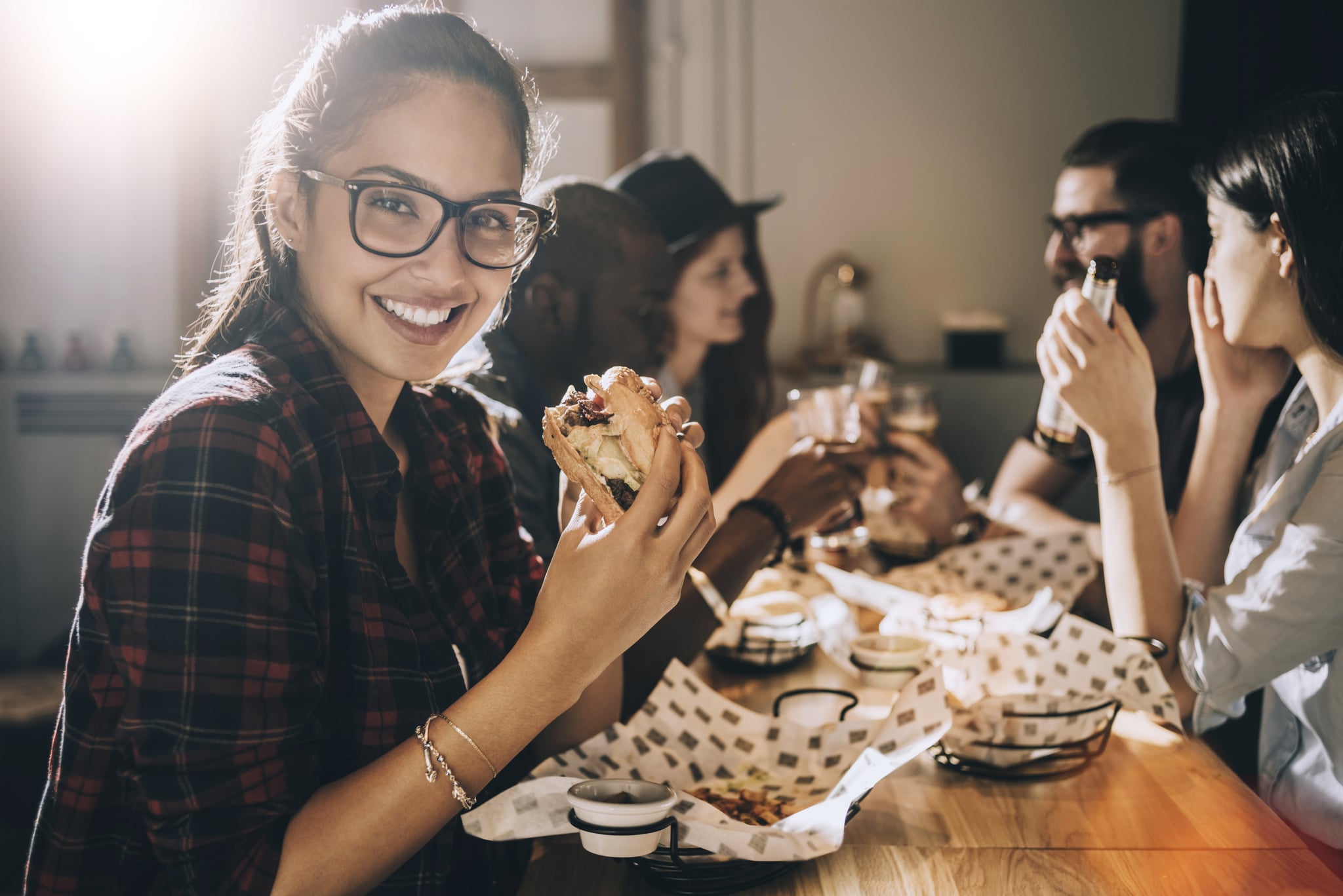 Image Source: Danilo Andjus/Getty Images
In recognition of Unilever's Day of Service, POPSUGAR is partnering with City Harvest to raise funds and awareness around child hunger in New York City. With more New Yorkers experiencing food insecurity right now because of the pandemic, including one in three children in the city, this campaign's mission is more important than ever. Throughout May, you can help combat child hunger in NYC in several ways:
Donate: With $45, you can help feed 41 New York City-based kids and their families and receive a free burger at Shake Shack. If you give $100, you'll help feed 92 New York City-based kids and their families, receive a free burger at Shake Shack, and be entered into a raffle for a chance to win four round-trip JetBlue tickets!
Start a Share Lunch Fight Hunger team: Rally friends, family, and colleagues to make a big impact together. City Harvest makes it easy with tools on its website, including email templates, social media tiles, and tips and tricks for getting the word out and motivating your team.
Share lunch: Grab lunch with a friend or coworker at a participating featured Share Lunch partner, including Rahi, Le Bernardin, and Casa Barilla, to enjoy a delicious meal while giving back to City Harvest.
2. Support Food Banks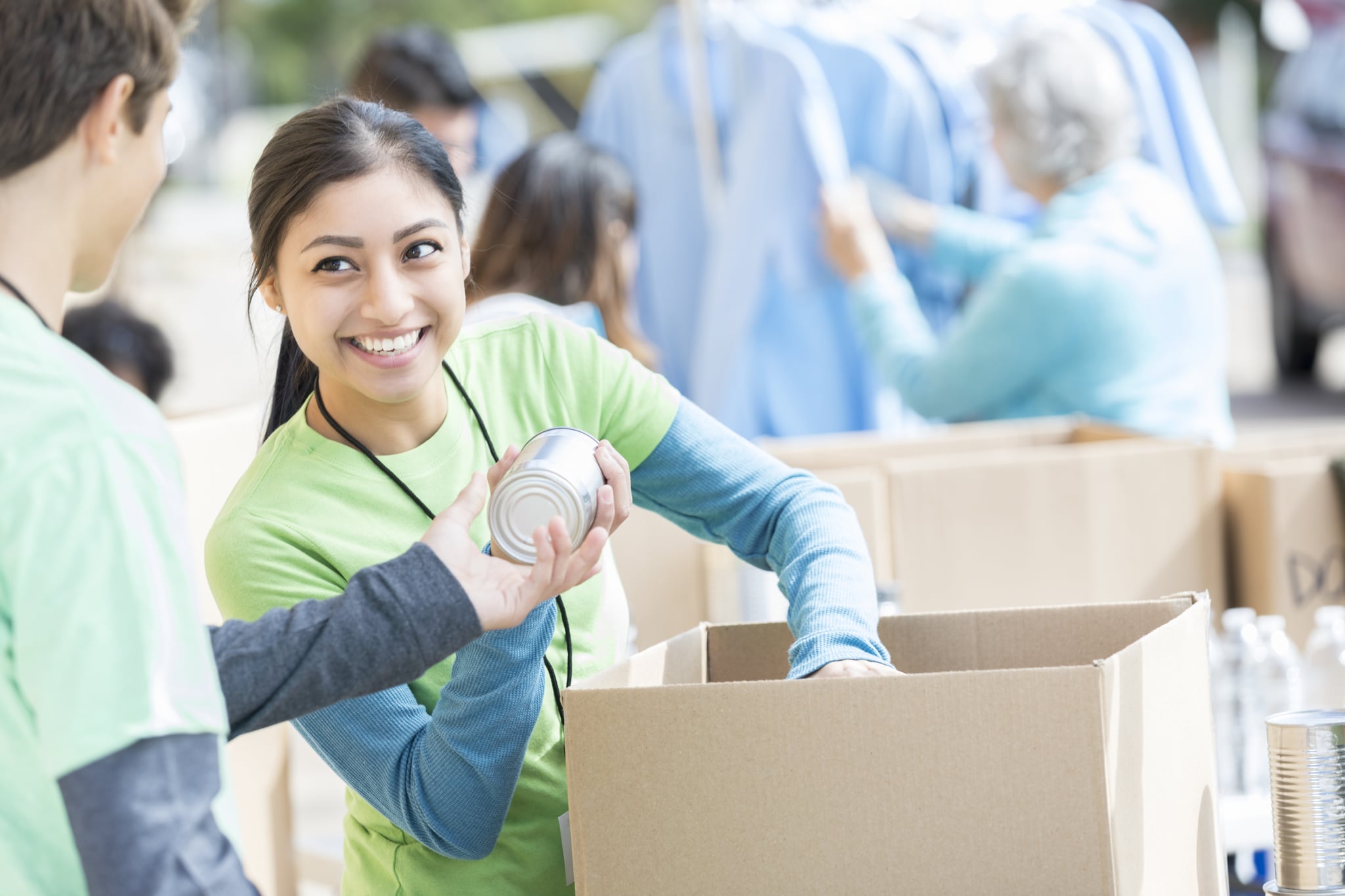 Image Source: Getty Images / SDI Productions
For every dollar donated, Feeding America can provide 10 meals to families in need. The organization has 200 food banks across the country, where you can also volunteer to help package and deliver the meals in your area — 51 percent of its projects rely entirely on volunteers!
If you'd rather stay at home, it also has remote volunteering opportunities, like helping to raise funds and spread awareness. You can also send a free card to show your appreciation to the volunteers and staff at Feeding America through Unilever's annual Day of Service. Here, you can pick the card with your favorite design (they're all cute!), select a food bank, and type a message, and they'll mail the card for you.
3. Show Some Love For Latinx- and Women-Owned Businesses
Image Source: Getty Images / andresr
From sustainable brands to the best gifts for Mami or the latest in clean beauty, at POPSUGAR Latina, we are always happy to help you discover new Latinx- and women-owned brands and companies. You can also use a platform like The Luminary Collective to shop directly from women-funded companies, invest in women-owned companies, attend their business workshops, and much more. To commemorate the Day of Service, it's offering discount codes and special offers on its website.
4. Share Vaccine Education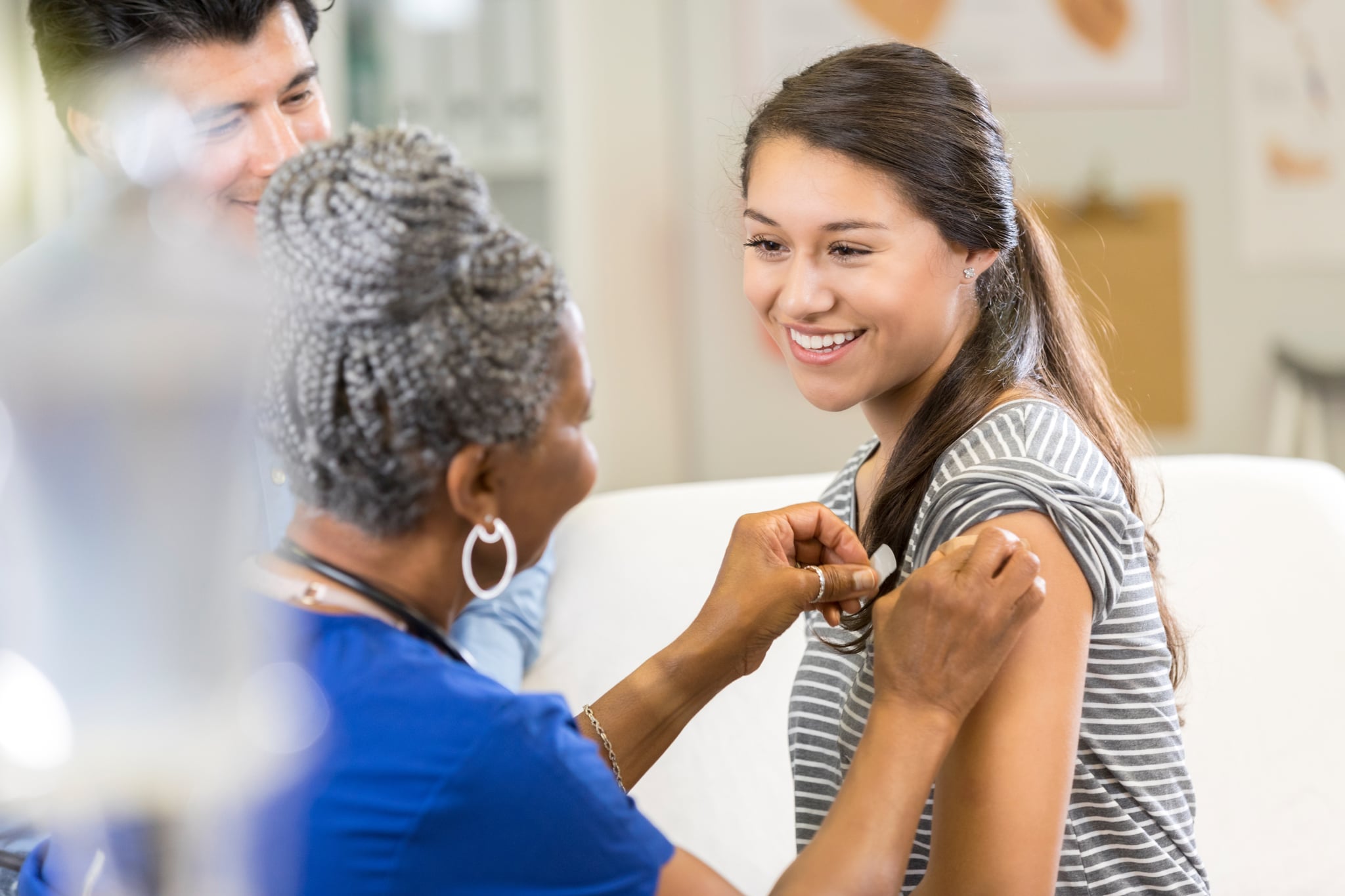 Image Source: Getty Images
According to the AD council, 153,448,316 Americans have already received the first dose of the vaccine, but there's still a lot to do. And it starts with education! If you have family or friends who are still doubtful about the vaccine — whether it's safe, what effects you can experience after getting it, where to get it — learn more about it on getvaccineanswers.org, and share info on your social media and with your loved ones.
"I have seen vaccine hesitancy in my own family circle," Unilever's García said. "We want to ensure that everyone has the information they need to make informed decisions about getting vaccinated. That is why we are partnering with the Ad Council on their De Ti Depende campaign as part of our ongoing pandemic relief efforts."
Helping those around you can be as easy and impactful as that. Because if this pandemic has taught us anything, it's the power of community, from working-from-home parents turned into teachers to health workers who became superheroes and essential workers who risk their health every day. It's time to give back!