Why Do Latinx TV Shows Continue to Get Canceled?
Why Do Latinx Shows Keep Getting Canceled?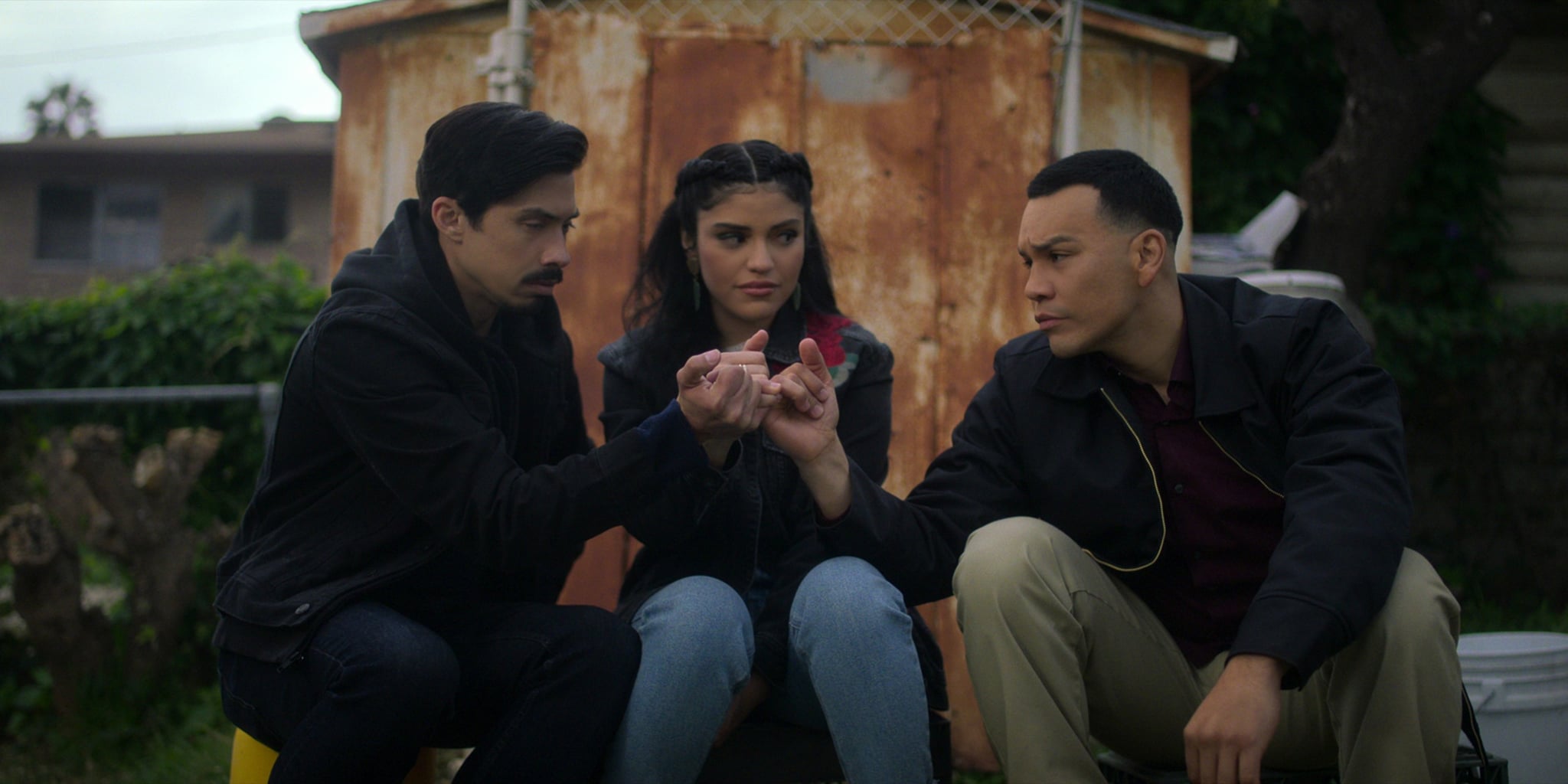 Last week, it was announced that Netflix's Latinx dramedy "Gentefied" will not be returning for a third season. After two successful seasons, "Deadline" confirmed the cancellation on Jan. 13, and the show's executive producer America Ferrera even expressed her sadness regarding the news on Instagram. The series, which followed the story of a Mexican-American family in East Los Angeles navigating the impact of gentrification in their neighborhood of Boyle Heights while trying to keep their family's restaurant, Mama Fina's Taco, alive, was a source of pride for many of us in the community. It was a show that managed to make us feel seen without throwing us into boxes or perpetuating harmful stereotypes. And yet, regardless of all the joy this show brought so many of us, it still never managed to appear in Netflix's Top 10, which is likely why is wasn't renewed for another season. The question is: why do Latinx shows continue to get canceled, and what's it going to take to see them go on to five or six seasons?
Sadly, when the news was announced that "Gentefied" was being canceled, I wasn't the least bit surprised. While it's the latest Latinx TV series that's been canceled by Netflix, it's far from the first. Just a few months ago, we learned that Netflix was planning on canceling "On My Block" after its fourth season, despite its popularity. In June, it was announced that ABC wasn't going to renew its Latinx rom-com "The Baker and the Beauty" due to poor ratings. However, the show did eventually became a major hit after streaming on Netflix — and yet was never confirmed for a second season. Tanya Saracho's hit Starz show "Vida" was canceled after season three and before that were the cancellations of beloved shows like Gloria Calderón's "One Day at a Time," a show about a multigenerational Cuban family, and the reboot of "Party of Five," which consisted of a mostly Latinx cast and was canceled after one season. The cancellation of these series leaves us with no more TV shows with strong Latinx representation.
According to The Pew Research Center, Latinx communities are the largest ethnic minority group in the United States, making up more than 18 percent of the population. Predictions show that the Latinx population is likely to grow by 21.14 percent by 2030. So how is it that shows with Latinx representation never seem to last more than a season or two? You can't tell me there isn't an audience watching them. At a time when Latinx stories are finally getting the recognition that they deserve, these cancellations send the message that our stories still don't matter — at least not to these major networks.
Shows like "Gentefied," for instance, did a really great job at accurately representing the Mexican-American experience in East LA in a way that made the community proud. Unlike many of the shows that came before them, "Gentefied," "Vida," "On My Block," "The Baker and the Beauty," and "One Day at a Time" beautifully displayed multidimensional Latinx characters and Latinx families, instead of falling back on more stereotypical roles like Latina maids, sex pots, or drug traffickers. This type of niche storytelling and representation is absolutely needed in mainstream media. It's the reason why Amazon Prime's "With Love" was so well received by the community. It not only showcased the diversity that exists within Latinx communities and even within Latinx families, but it also normalized Latinx romance. We need content that actually resembles and also normalizes our realities and experiences. But, unfortunately, it's another show I'm nervous won't actually stick around and get renewed for another season.
What's particularly disappointing about these cancellations is that now more than ever, we need these shows. Positive portrayals of Latinx communities impact not just the way we are perceived and treated in society, it also impacts the way we feel about ourselves. Positive representation lets us know that we have a place in this world, that we all deserve to take up space, and that we are all deserving of greatness. It reinforces our self-worth and pride. When we see shows that negatively depict us, it can result in us feeling bad about ourselves and feeling limited to what we can actually do in this life. Lack of representation or misrepresentation can result in young Latinx folks experiencing shame surrounding their culture or added pressure to assimilate to white standards. And while Netflix and TV networks might argue that these shows aren't receiving enough viewership to be renewed, one can't help but wonder if Latinx shows are even receiving the same chance as other shows to stay on. It's 2022, and at this stage in the game, networks need to understand the value Latinx storytelling holds today. They need to understand the importance of centering shows with diverse characters and the impact that will have in this nation overall. The existence of this kind of mainstream representation is beyond overdue.