Latinx-Owned, Vegan, and Cruelty-Free! Sign Me Up For YouTuber Kathleen Lights' Nail Polish Brand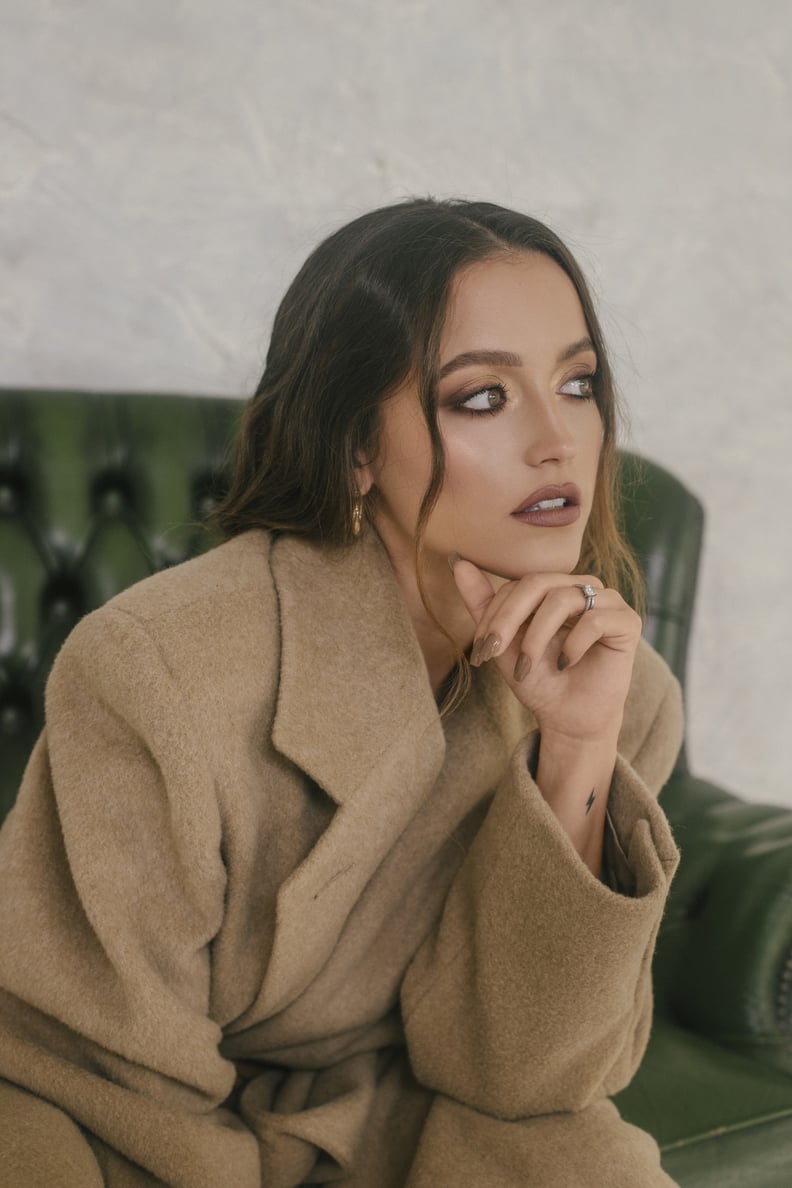 Courtesy of Kathleen Lights
Courtesy of Kathleen Lights
These days, it seems like most beauty YouTubers are launching their own eye shadow palettes, lip kits, and highlighters, and competing with the brands they review in their own channels. But there's one YouTuber who is diving into a more uncommon side of the beauty industry: Cuban YouTuber Kathleen Fuentes, better known as Kathleen Lights, launched Lights Lacquer, her very own vegan and cruelty-free nail polish brand, after a first attempt with KL Polish.
While working on several makeup collections with Colourpop, the influencer was also working on her personal project, which includes the most stunning nail polish colors that Latinas — and any woman — can wear all year round, despite what fashion says is trendy. So far, she has two nail polish collections: Grl Pwr, which was inspired by the powerful mamás in Kathleen's life, and Polished Gems, inspired by different stones.
We caught up with the Lights Lacquer founder to talk about what inspired her to create her own nail polish brand and how she channels her Cuban roots in everything she does on her YouTube channel.
POPSUGAR: As a beauty YouTuber, most people would have expected you to come out with a more "typical" beauty product, like lipsticks or eye shadows; why nail polish?
Kathleen Lights: That's exactly why, actually! I wanted to follow a passion I never really brought to my channel that often. I didn't want to start a makeup brand because I really enjoy reviewing different makeup products and brands on my channel, and I didn't want my business to interfere with that. I've always been obsessed with nail polish. I always kept a box under my bed with tons of colors. When I was younger, my sister Ylette and I would talk about how our dream job would be to name nail polish. One day, I was sitting in my kitchen doing my nails and complaining about the nail polish to my mom. With every other brand, there was always something I didn't like. She said, "Why don't you create your own nail polish?" That's how this journey began.
PS: How did you find the inspiration for these specific colors?
KL: Every shade of Lights Lacquer is carefully curated by me, drawing inspiration from my knowledge of makeup, color theory, the world around me, and, of course, taking into account the trendy Pantone colors of the season. I not only test every shade individually for opacity and finish, but I make sure each shade is something that not only I love, but a product my customers and fans will love too. Naming the polishes is my favorite part of the process. Names for each polish are derived from a variety of inspiration including some of my favorite TV shows, fun expressions, names of people I love, and fan suggestions. The Grl Pwr collection is inspired by the strong, powerful women in my life and each lacquer tells a unique story about what each color represents.
PS: How do you make sure to stand out within the beauty industry as a Latina YouTuber?
KL: Being a Latina is such a big part of who I am, and I love bringing my culture to my channel whenever I can! I love that there is diversity in the space because we all bring something different and valuable to the table. I am extremely proud of my culture because it's a part of who I am today.
PS: How do you channel your Cuban roots through your beauty routine each day?
KL: I channel my Cuban roots through my beauty routine in many ways actually, but I would say my number one thing is my violeta cologne (specifically the Agustin Reyes one). I can't go to bed without a little spritz on my pillow! I also made sure my Cuban roots are represented by naming one of my favorite colors of this launch "Jefa," a creamy sage green inspired by the strong women in my life.
PS: How do you channel your heritage in your content?
KL: Whether it's filming tutorials in Spanish — or Spanglish, let's be honest! — or involving my Cuban family in vlogs, it's always a nice way to connect to other Hispanic followers who watch me!
PS: How do you think the beauty industry should change in order to be more inclusive of Latinxs, who are the biggest beauty consumer in the US?
KL: I actually think the beauty industry is changing! We are seeing so many more Latinx brands on the market like Alamar Cosmetics, for example, and I think it's wonderful that consumers can connect to brands that speak to them and their culture. I truly believe the beauty world is getting more and more inclusive especially now that we have a platform like Instagram, where indie brands can really thrive and be seen in a way that was never available in the past.
PS: What is something that you think the beauty industry lacks right now?
KL: I think the beauty industry lacks compassion. I know this seems like a silly answer but it's truly how I feel. There are so many indie brands killing it on the market right now and I am so happy to witness how far we have come as an industry, but sometimes certain comments can get a bit discouraging. A nice comment goes a long way, and we could all use a little compassion.