Fall Bucket List For Friends
The Ultimate Fall Bucket List For BFFs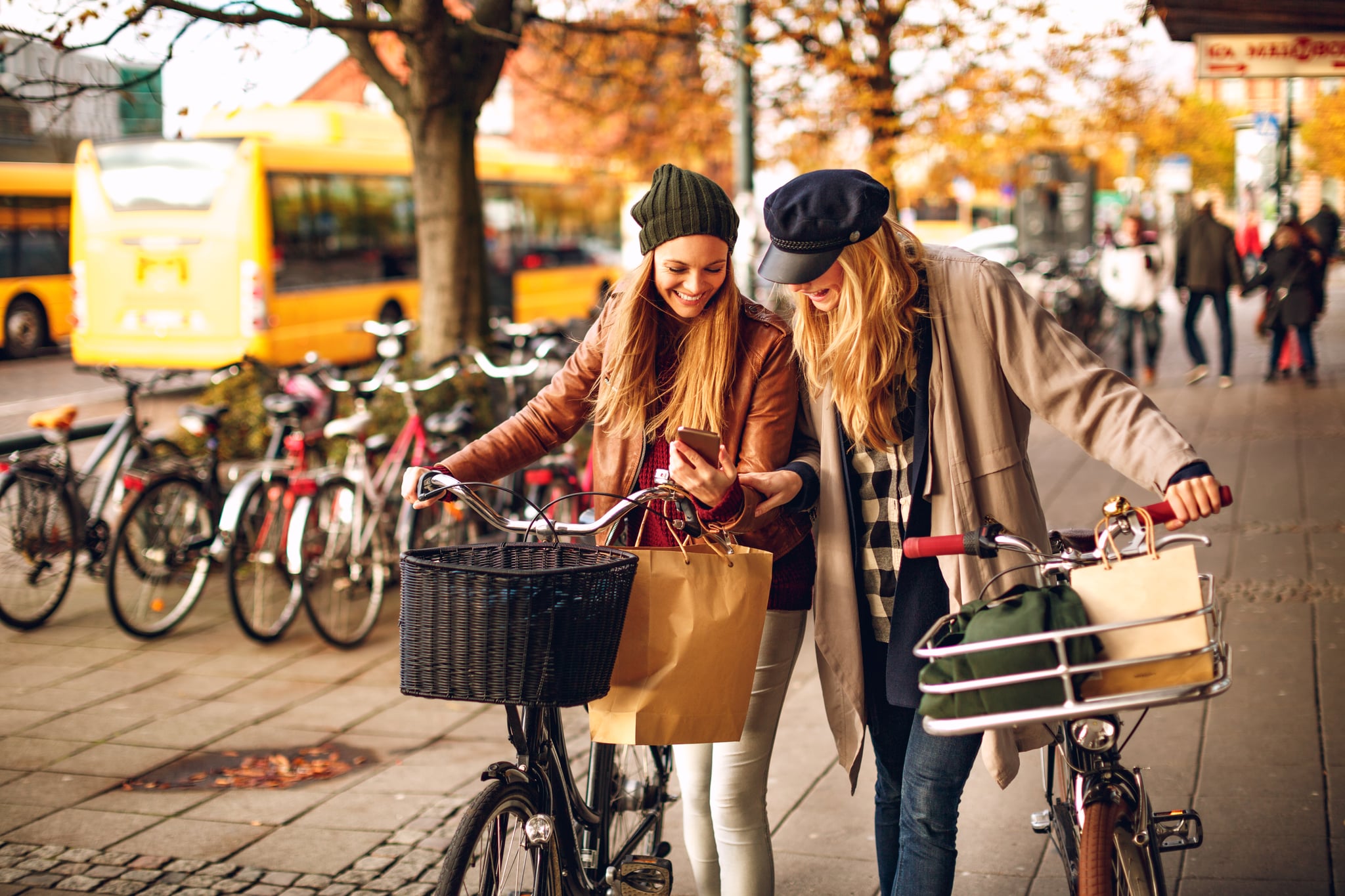 Pumpkin spice lattes are not meant to be enjoyed alone, obviously. This Fall, spend some quality time with your best friends! It's much more fun to get into the seasonal spirit with your BFF by your side, and there are tons of things to do together. We created the ultimate Fall bucket list, so we challenge you and your bestie to complete it before Autumn ends. You'll feel like you truly made the most of the season.
Visit a pumpkin patch.
Create Fall playlists for each other.
Take a road trip to a small town.
Have a wine and cheese night in.
Host a Friendsgiving dinner together.
Have a Halloween movie marathon.
Have a Fall movie marathon.
Have an afternoon baking session with pies, cookies, and cakes. And then enjoy them!
Go on a hike together to see Fall foliage.
Pick a duo Halloween costume.
Go through a corn maze.
Grab pumpkin spice lattes.
Get dark manicures.
Visit a haunted house.
Taste-test pumpkin ales.
Try a new DIY.
Build a blanket fort.
Decorate mugs at a ceramic studio.
Have a pajamas and Netflix day.
Make a campfire in the backyard.
Visit a farmers market.
Go on a hayride.
Celebrate Oktoberfest.
Go apple picking.
Make a shared seasonal Pinterest board.
Go to a high school football game.
Buy Halloween decorations together.
Make s'mores.
Have a scrapbooking day.
Have a mini book club with Fall reads.
Jump into a pile of leaves.
Enjoy apple cider doughnuts and hot apple cider.
Tailgate at a football game.
Go candle shopping.
Go on a spooky graveyard tour.