Hugging Dog Photo
The Special Friendship Between 2 Ridiculously Adorable Dogs Is What Saved Their Lives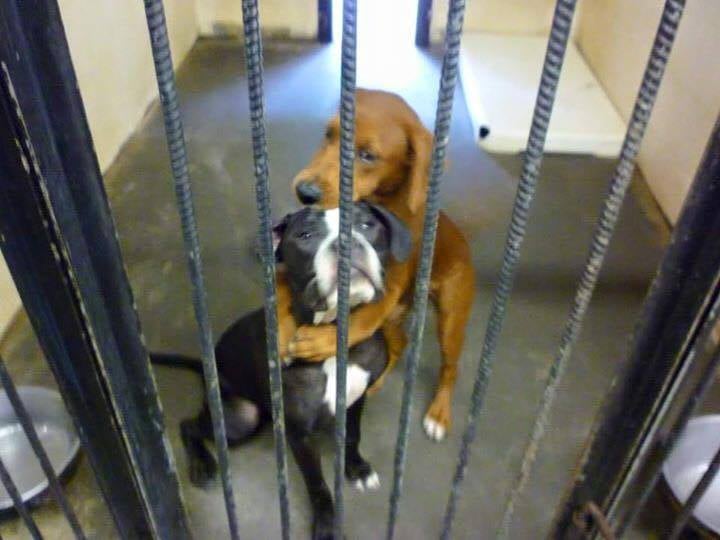 Dog BFFs Kala and Keira were scheduled to be euthanized on the same day, but a sweet hug shared between the two, paired with a powerful message, saved their lives. The plea for help on Angels Among Us Pet Rescue's Facebook page is enough to make you cry:
"We see a lot of things in rescue but this absolutely will reduce you to tears! Kala and Keira are in a shelter and are scheduled to be put to sleep. Today is their last day unless we can save them. This is as urgent as urgent can get. We really don't have time to spare."
It only took two hours for one man to rescue the sweet dogs — and instead of separating the friends, he took them both home with him! "There are no words to tell you how happy we are that these two best friends are safe and together," the follow-up post reads. Looks like they got their well-deserved happily ever after!