Mother's Day 2014 Poll Results
This Mother's Day Men Giving Gifts, Women Doing Brunch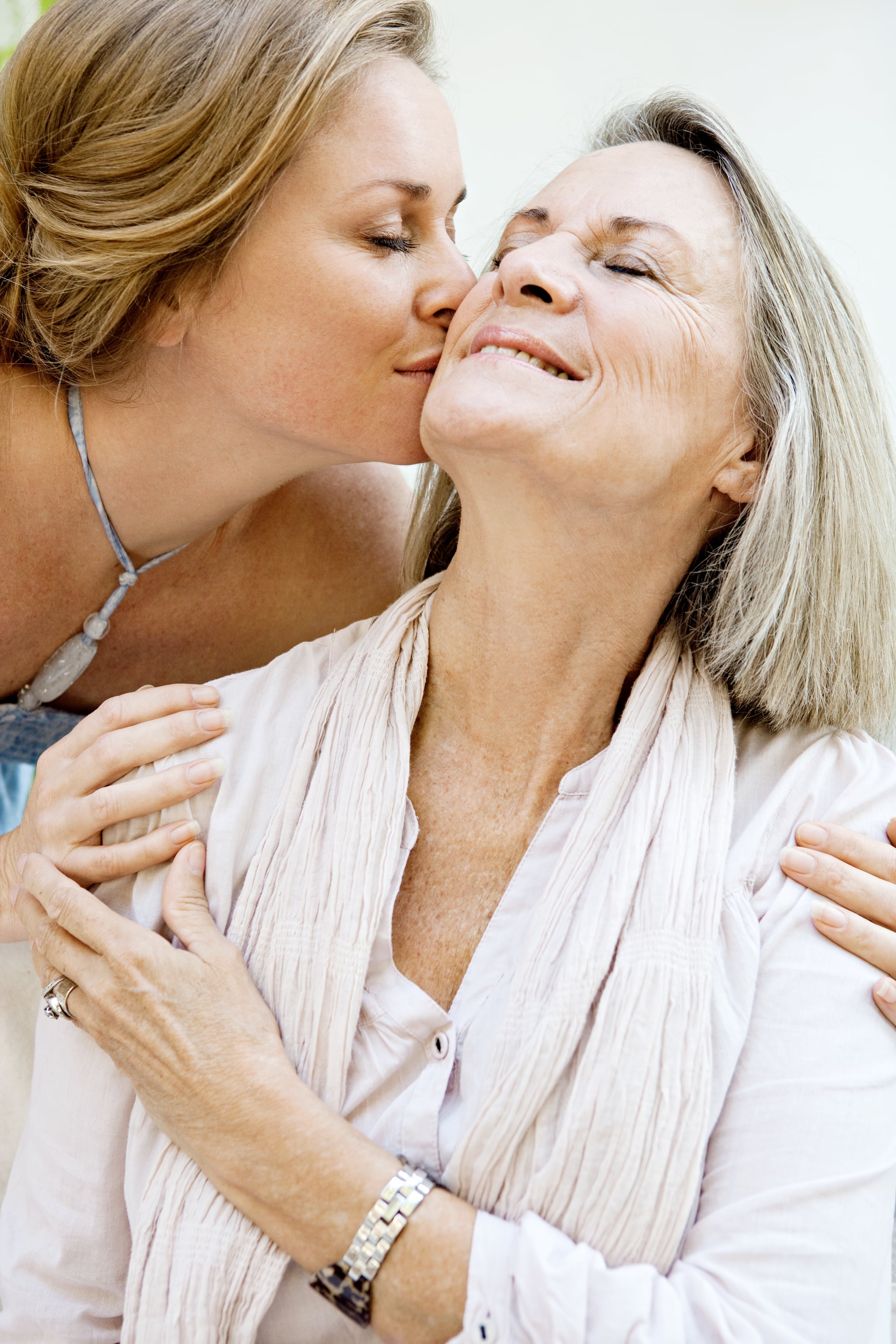 Our Mother's Day polls are now closed, and it was wonderful to see everyone participating and sharing their love for their moms! Take a look at the poll results below to see what all the ladies had to say about their Mother's Day plans and see how it compares to what the guys from AskMen had to say.
Your answers showed that you're quite generous when it comes to buying gifts for your mom. Sixty-three percent of you said you will be spending $25 to $100 on gifts — the same goes for the guys who took the AskMen survey.
As for our ladies' plans on how they want to spend the day with their moms, 32 percent of you said you plan to do a dinner or brunch at a restaurant, and 23 percent said you will be buying gifts. We do see some differences in the men's responses: 30 percent of guys said they would give gifts, while 28 percent of them said they would have a meal with their mothers at a restaurant.
As for shopping preferences, our ladies sure love to shop online! A whopping 87 percent of you said you would buy gifts online, and 39 percent of you said you get your inspiration from sites you love. While 67 percent of male respondents at AskMen also prefer to buy gifts online, a majority (59 percent) of them prefer Google searches (only 17 percent of women picked Google searches!).
Neither the ladies nor the men seems to have much success collaborating with siblings when it comes to buying gifts for Mother's Day. Forty-six percent of women said they don't coordinate with their siblings, and 36 percent said they split the bill. As for the guys, 36 percent of men said they don't collaborate, and 28 percent said they do.
Lastly, here are some of the lovely things everyone had to say about how their moms influenced them:
"My mom is the rock in my family. She has taught me my favorite quote, which I try and live by: 'Would you rather be right or would you rather be kind?'"
"She's the epitome of a strong woman. She's had cancer three times and still sees the best in life and is so supportive. I can only hope to be as happy as her one day."
"My mom is an amazingly balanced woman: independently strong, yet caring of her partner; hardworking, but able to let go of things out of her control; ambitious, while being happy with what she already has. I strive for that."
"My mom has taught me to nurture my inner strength, accept my flaws, and love unconditionally. I never hold back, never give up, and am always myself because of her. Thanks to my mom, I know that I can be anything I want to be and do anything I want to do, because I am a woman."
"My mom has touched so many people's lives by just being kind and listening to them and their stories. I had one woman come up to me last year and tell me she was her "angel" — how lucky am I to call her mine? I try to be more like her, although it's hard to come close! Another thing she often says that has influenced me greatly: "Always, always speak up for yourself." Thanks, Mama!"
"My mom is an inspiration in many ways. She is the smartest and most tenacious woman I have ever known. She is also the most opinionated, and one of her opinions is about disliking the concept of Mother's Day. I live across the country from my mom, so I do nothing other than call her, and while she's happy to hear from me, she still takes the opportunity to call it out for being a silly holiday. Oh, Mom. :)"
"My mom is very friendly and outgoing. She taught me that talking to strangers is a simple way to create a sense of community in almost all situations, to learn surprising information, and to keep mundane situations interesting."
"My mom has shown me that the greatest strength stems from compassion. Be kind to everyone and not because you expect anything in return. Just because it's the right thing to do."
"I've always appreciated that my mom is truly someone I can talk to and confide in. She rarely judges and genuinely cares about what is important to other people and what they have to say. Her attitude, outlook on life, and how she treats others inspires me every day."
"It's hard to summarize what I've learned from my mom into a few sentences. Some of her most admirable qualities (the ones that I try to emulate as a woman) are: being open-minded, adventurous, courageous, kind, hardworking, and generous."
"My mother has definitely influenced the woman I am today. We share similar interests in food and hosting friends and family for parties! And I definitely acquired her outgoing personality!"
"My mom is one of the most generous and selfless people I know. She listens when I need to vent or work out a problem. I respect everything she has done and sacrificed for my sister and I."
"As I get older, I get more and more impressed by my mom. She is smart, hardworking, funny, and kind — everything I aspire to be!"