Rachel Gets the First Impression Rose on the Bachelor
It's Very Significant That Rachel Got the First Impression Rose on The Bachelor — Here's Why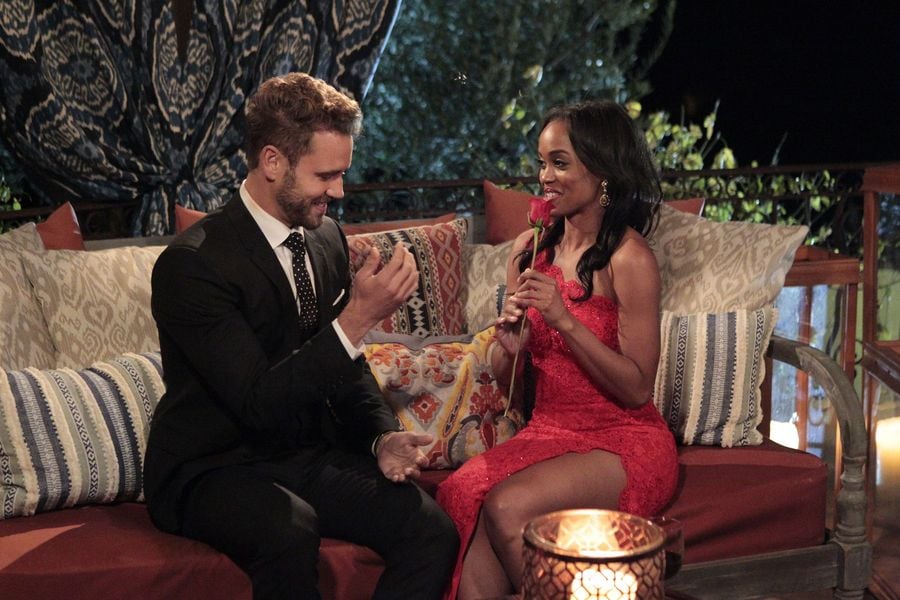 When Nick gave Rachel the first impression rose on the season premiere of The Bachelor, the internet erupted with cheers — and for good reason. Fan-favorite Rachel is an ambitious and successful black woman. In the past, the show has faced serious criticism for lacking diversity, and this year it looks like they are taking a step in the right direction. This is the first time in The Bachelor's history that a black woman received the first impression rose — a symbol of appreciation given to the woman whose personality and charm out-shined the other contestants.
But this isn't a praise or congratulations for the show, this is everyone saying, finally, what took so long? This season, nine out of 30 contestants were women of color, with a few of those women already sent home on the first episode. Yes, this is a significant improvement to be more inclusive compared to previous seasons, but The Bachelor can do better.
We can't wait to see Rachel's journey on the show. The attorney from Dallas was shown in the season preview being in Finland, which is where the last part of The Bachelor will take place. Does this mean she will be in the final four? If she doesn't end up with Nick, she would be an amazing contender to star in The Bachelorette. Here's to hoping we see a lot more of Rachel (and a lot more diversity on The Bachelor!).
Image Source: ABC / Rick Rowell