Sworn to Love by Karin Tabke Book Excerpts
The Hot Cops Series Gets Even Hotter With This Newest Installment Sworn to Love
In Sworn to Love, the newest installment in national bestselling author Karin Tabke's sizzling Hot Cops series, DEA agent Mateo Juarez is given the mission to infiltrate the Dumas drug cartel's compound and erase the entire organization. But he doesn't count on falling for Sophia, the head honcho's daughter. Will the spark between them insist on making itself known, no matter the price?
For more on this sultry novel, visit XOXO After Dark!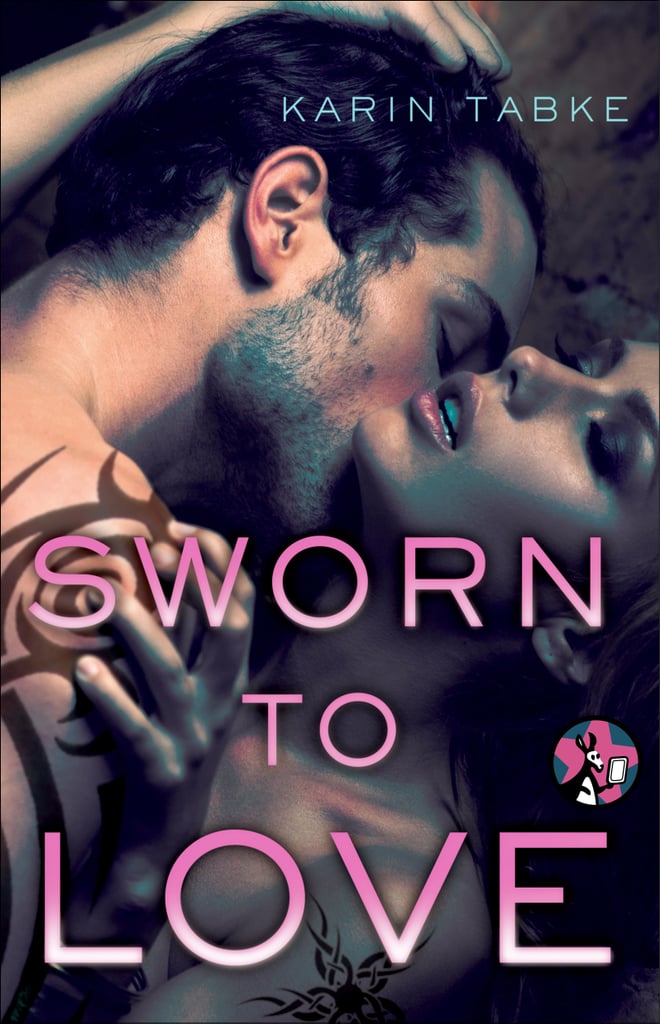 PG-13 Excerpt
"Were you looking for me?" she said breathlessly.
He moved around her, pushing her back against the wall. But she was not going to give him control. Grabbing his biceps, she pushed him and pinned him against the mirrored wall.
"Were you?" she asked again. His eyes creased when he smiled. Sophia caught her breath for several heartbeats.
"All my life," he rasped as his eyes caught and held hers before dropping to her parted lips.
Her heart thudded painfully in her chest. Having never been so incited, she could feel it fighting for more room. When she realized he was going to kiss her, Sophia almost wet her pants.
His lips dipped to hers, but instead of kissing her, he lightly nipped her bottom lip. When she bowed into him, he groaned and slid his fingers into her hair. Angling his head, he brought her lips to his. There were no other words to describe what happened next except: she melted. His kiss, the feel of his lips and the desire that emanated from him was palpable. It was deep, long and erotic. Possessive, hot and oh, my—in a single fluid move he switched positions, turning her so that he pressed her against the mirrored wall.
Slow and deliberate, his lips claimed hers. Her hands slid around his waist and up beneath his jacket to his hard, muscled back. The heat between them sizzled. Was it wrong that she wanted to climb into him? That she wanted to let him do bad things to her and do them to him in return?
She wasn't like that, but then, maybe she was— she'd never been let out to find out. And good god, had she been seriously missing out.
His lips abruptly broke from hers, causing her to cry out. He pulled her hair back so that her back bowed, causing her sensitive nipples to scrape across his chest. Sophia gasped at the sensation, biting her bottom lip to keep from moaning. His eyes blazed furiously.
"What do you want?" he demanded roughly.
"I— To be freed."
X-Rated Excerpt
When she moved to turn away, he grabbed her around the waist and pulled her to him so that she was practically sitting on his lap. Not letting her go, he crouched behind her and pushed her forward so that she had to put her hands out to break her fall. In doing so, she was on all fours, her sweet ass brushing against his rigid c*ck.
He moaned as her scent wafted to his nose. His arm tightened around her waist as he moved over her and whispered in her ear, "Do you deny you want me?"
Her entire body trembled violently beneath his. He spread her thighs with his knee. It took everything he had to keep from sinking into her.
"I won't deny it," she choked out. "And I hate that I do."
His c*ck throbbed painfully against her ass cheeks. When he pressed his lips to her shoulder, the head of his c*ck slid up between them. Gritting his teeth, he hoarsely said, "I want you so bad right now, Sophia." He nipped her shoulder, causing her to moan and wag her ass against his erection. "Tell me it's okay, angel. Tell me it's okay to make you mine again."
She made a low, stifled sound, and had he not been looking, he would have missed the slight nod of her head. He didn't need permission twice. He moved back, grabbed his c*ck and steered it into her hot, slick p*ssy. She cried out as he slid slowly into her, and he thought there was never a better feeling.
"Jesus," he rasped, grasping the cradle of her hips as he closed his eyes and experienced the sublimity that was Sophia's p*ssy. "You are so f*cking tight." He pressed so deeply into her, he could not go farther. "So f*cking wet." He ground his hips into her ass. "So f*cking hot."
When he pulled back, almost completely out of her, then thrust deeply into her, she cried out again. It was a deep, primal sound of intense pleasure. When he did it again, she screamed. She screamed again and again, and he loved it. He loved that he was her first and that she loved the feel of his c*ck inside her, and despite their being virtual strangers she was as hungry for him as he was for her. There was something kinetically charged between them. He had no idea what the hell it was, and he wasn't going to try and pick it apart and analyze it. He was just going to go with it. But one thing was for sure, whatever it was between them made having sex with her the best he had ever had.
His thrusts built in momentum. He was so close, and she was sobbing, begging him not to stop.
Get Sworn to Love here, and check out more great content on XOXO After Dark: